CONCERT REVIEW: Make the World Better Benefit
Hop Along, Waxahatchee, and Amos Lee provided musical fireworks at Union Transfer.
---
On Friday, June 3rd, Union Transfer hosted the third-annual Make the World Better benefit concert. Raising $200,000 for parks in Philadelphia, the Connor Barwin-led foundation was hugely successful both monetarily and musically. It was an all-Philly affair, with Hop Along headlining with a brilliant set and Waxahatchee providing a solid opening affair. The special guest first set by Amos Lee was a surprise and a burst of a different music flavor.
Barwin, a Philadelphia Eagles linebacker, pumped up the crowd to begin the night. He then introduced the night's special first act: Amos Lee. Lee's folk soul set was very loose, and his rich vocals filled the sold-out venue with a golden warmth. Mutlu, with his R&B edge, also joined Lee and his band for guest vocals on a few of the songs.
Next up was Waxahatchee. In a condensed two-member form with leader Katie Crutchfield and bassist Katherine Simonetti, the indie rock of Waxahatchee was magnified and intimate. Crutchfield would delve into a song, releasing her voice and guitar in symbiosis, and then wander into the vastness of the stage, seemingly alone with blue and red lights bathing her in a deserved spotlight. The crowd was too talkative for much of the set, unfortunately missing one of rock's true modern marvels.
The stage was then set for Hop Along. Leader Frances Quinlan began the night solo with "Happy to See Me," one of many cuts to surface from the band's blistering 2015 LP Painted Shut. Then the rest of the tight group took the stage and proceeded to obliterate the crowd's senses. Mark Quinlan's drumming and fluid hair brought the percussion. Guitarist Joe Reinhart was an exciting wanderer, working his pedals and the stage with a calculated abandon while bassist Tyler Long provided the low end of the strings. Quinlan's voice, a car crash of emotions, glass, and steel, was equally counterpoint and complement to the rest of the band.
The raw emotions of their work were usually sung back to them by a rapt audience. And for a moment of pure chaos, they switched instruments, bringing brother and sister together for bass and guitar, jamming on a cover of Nirvana's "Sappy." The 13-song set was sublime from beginning to end for a band that seemingly has no ceiling to their talent and creativity.
---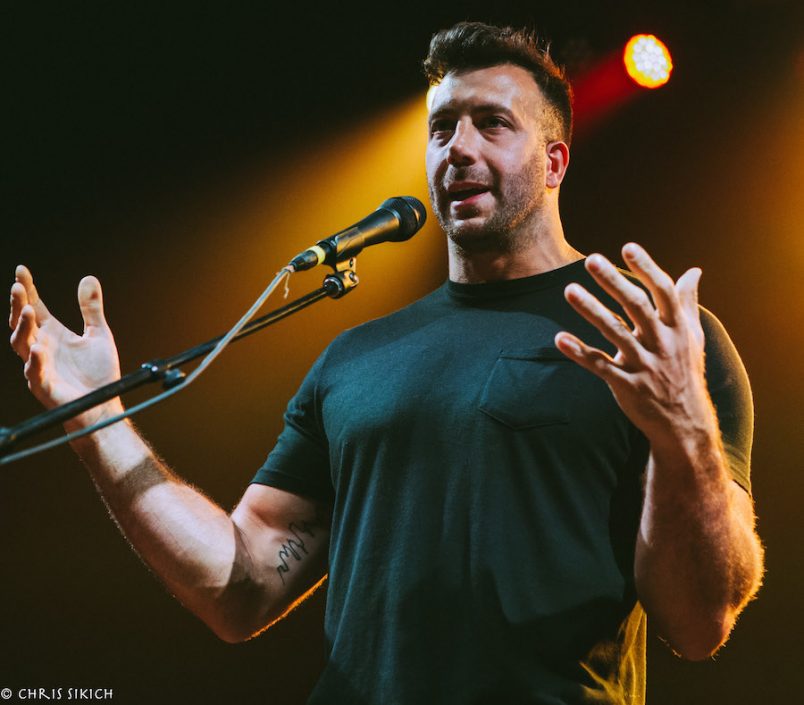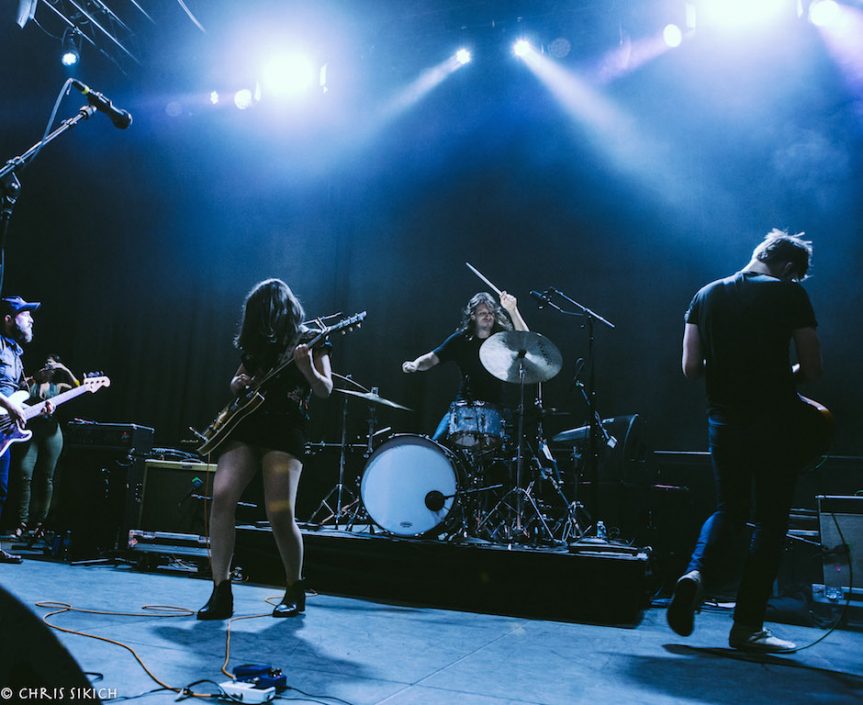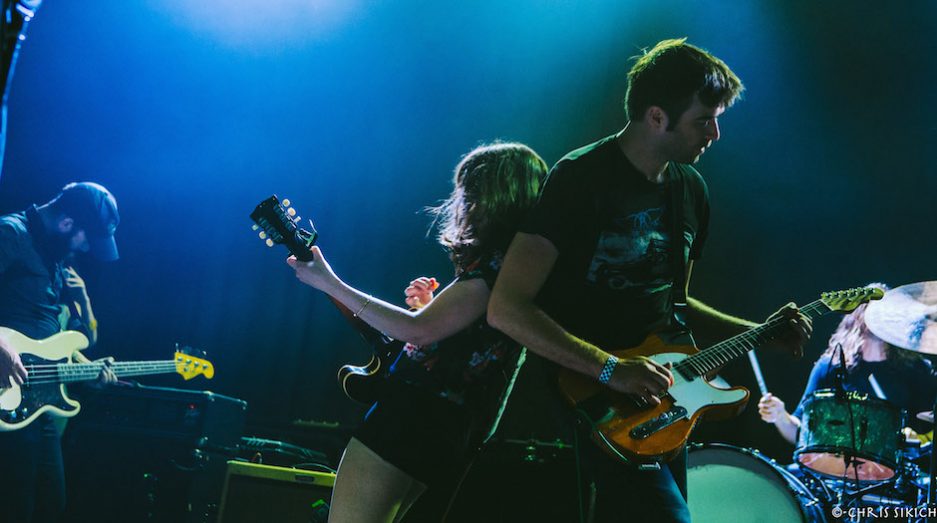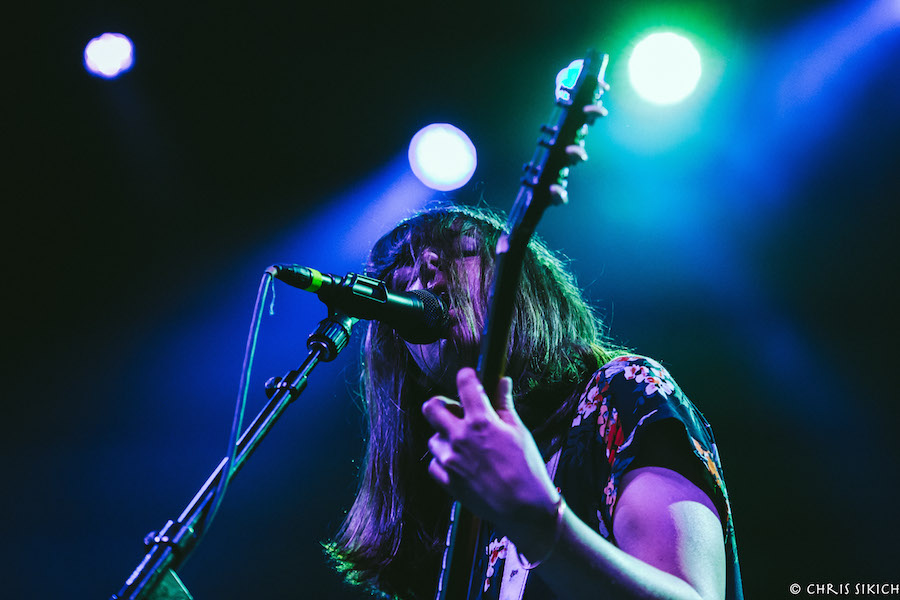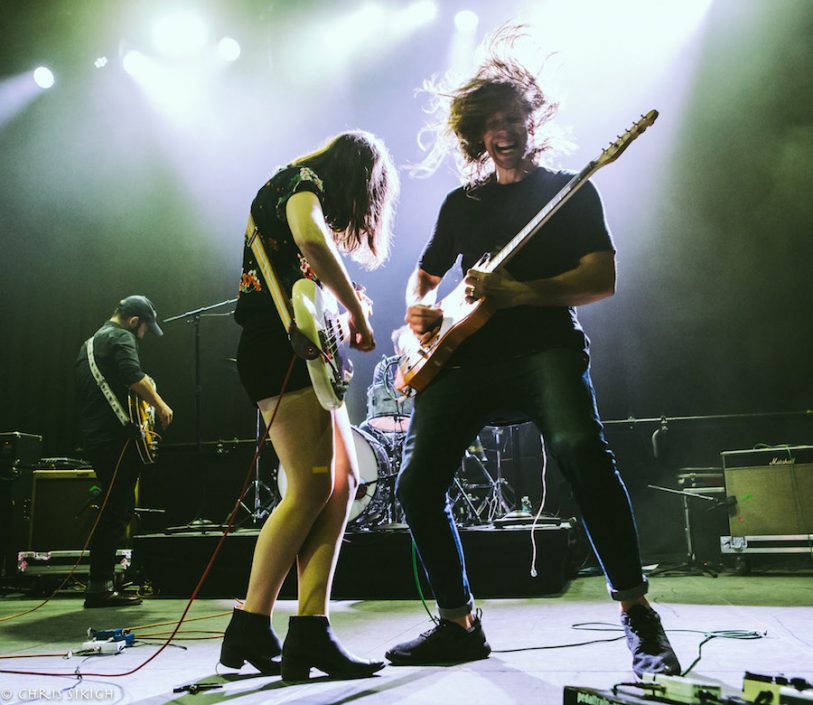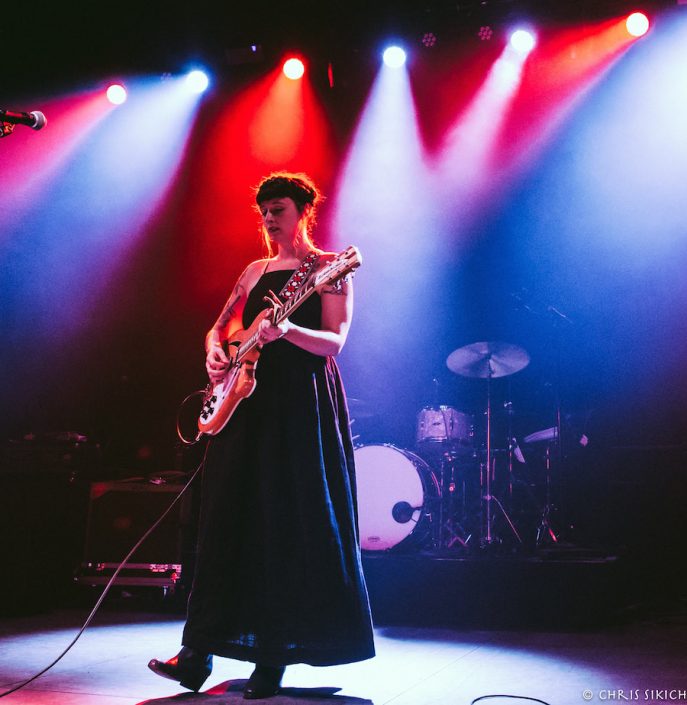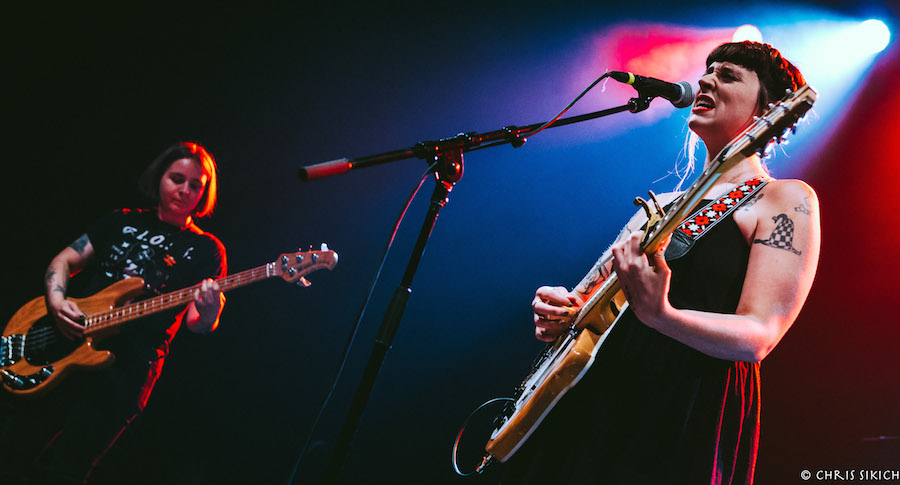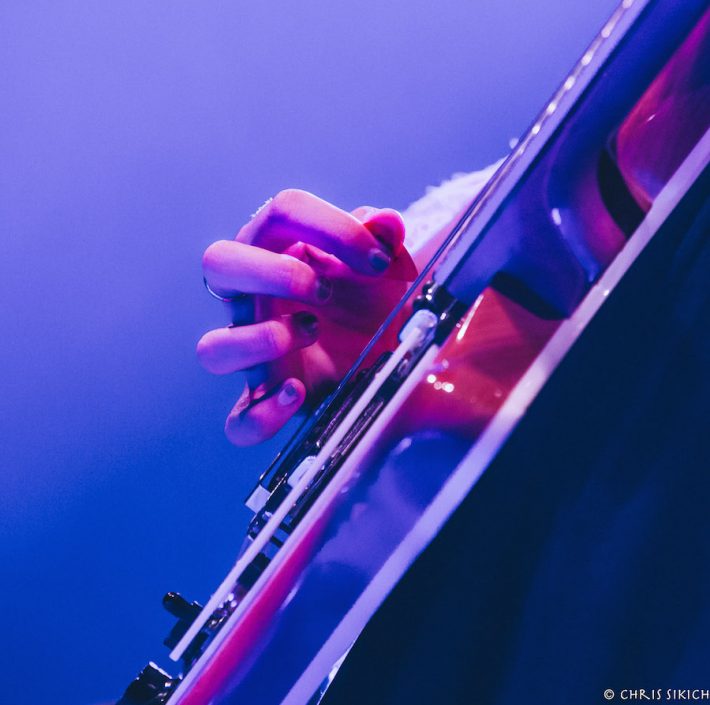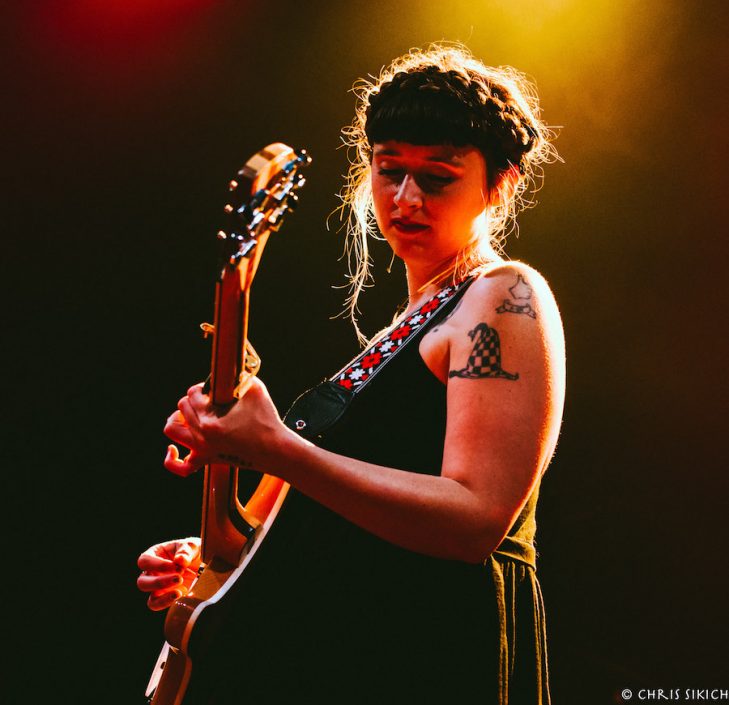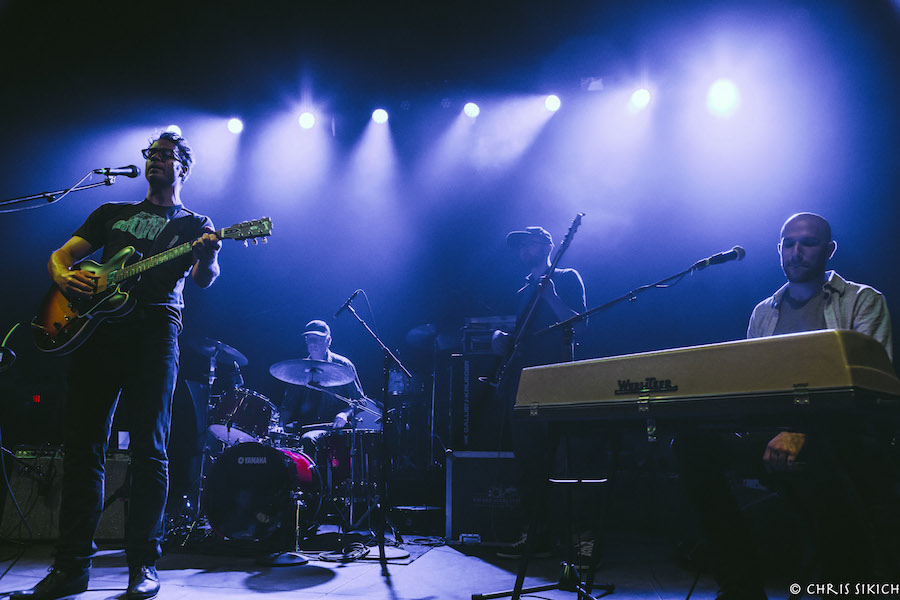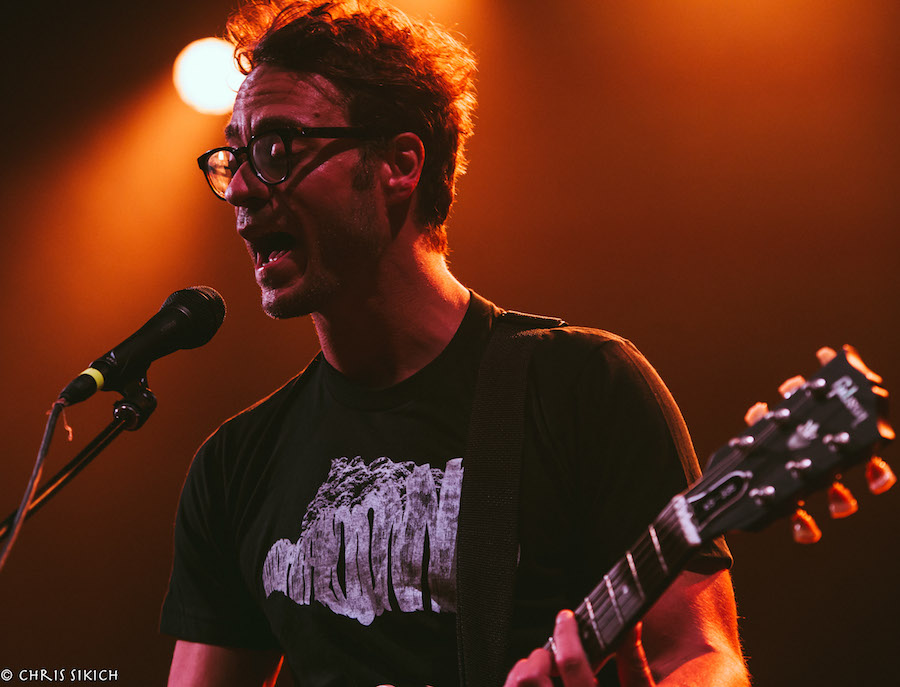 ---
To see more of Chris Sikich's photography, go to sikichphotography.com.
---