CONCERT REVIEW: Alejandro Escovedo at Arden Gild Hall
One of rock's finest song-crafters delivered a knockout performance.
---
The calm thunder of one of the foremost living musical forces played to a sold-out Arden Gild Hall on Saturday, May 28th — Alejandro Escovedo. The sweltering, 90-degree heat (there's no AC in the gorgeous historic venue) only enhanced the mystique of one of rock's finest song-crafters.
The night was one of reflection, as Escovedo dug deep into his catalog and his memories. He began the night conjuring up the fantastic "Five Hearts Breaking" from his 1992 album Gravity. There were spoken recollections of his father, his early music career, and his harrowing near-death sickness. And the music was the perfect counterpoint for these rich moments of sharing with a reverent seated audience.
His brilliant "Sally Was a Cop" singed the air. A stunning "Chelsea Hotel '78" brought out the electric guitar for one of two songs for a night dominated by his acoustic guitar. With keyboardist Sean Giddings adding note extensions and complements to Escovedo's expert picking, the night was a rare affair to experience Escovedo in the raw. And, as so beautifully stated on "Always a Friend," he is always there to refresh and replenish the soul with music, whether in this sublime live setting or on a recording.
Lili Anel opened with her resonant voice and guitar. The jazz songstress began the night with a gorgeous rendition of Joni Mitchell's "Number One." Anel transported the audience with her transcendent voice and top-of-the-line songwriting. Each of her seven songs was a highlight for sure, but the standout was the touching "The Best Part of Me (Song for Joey)."
---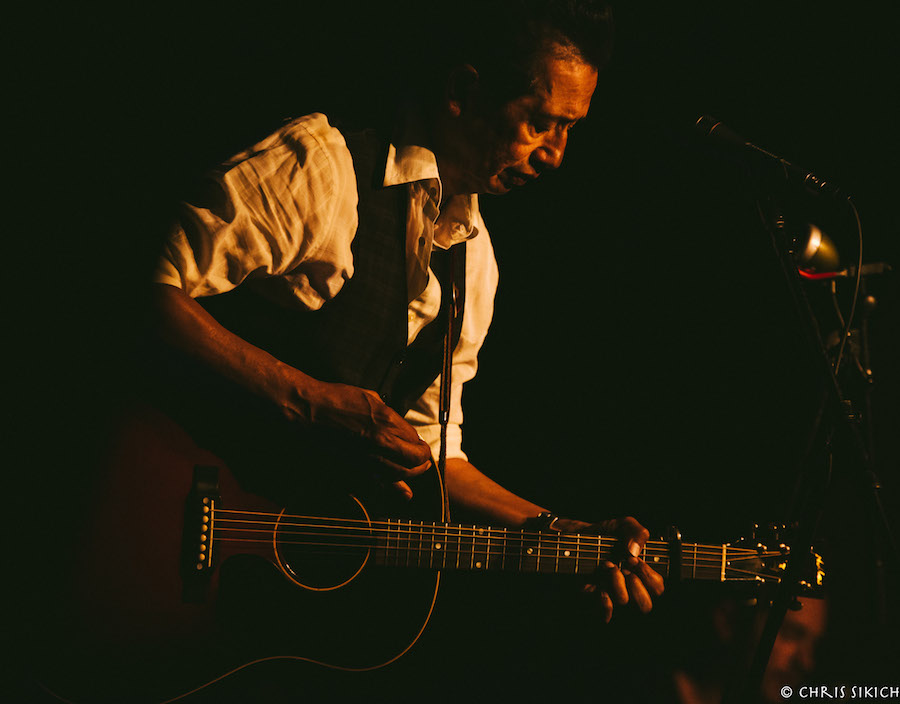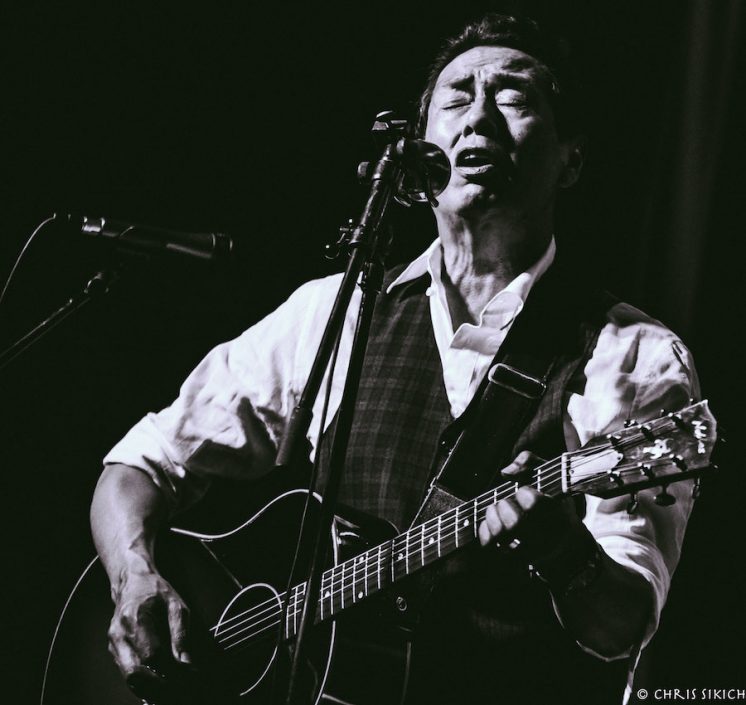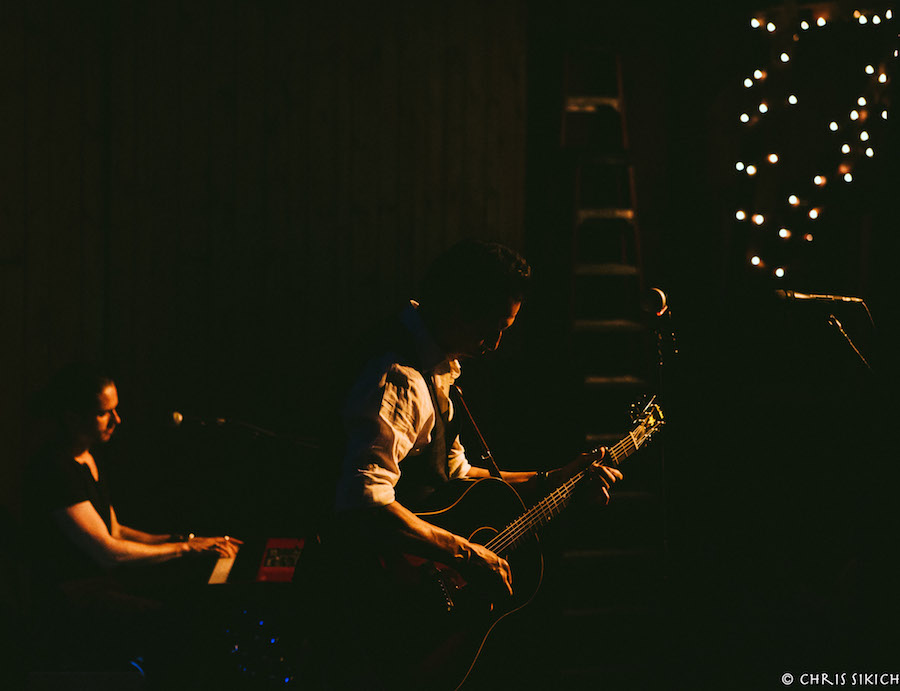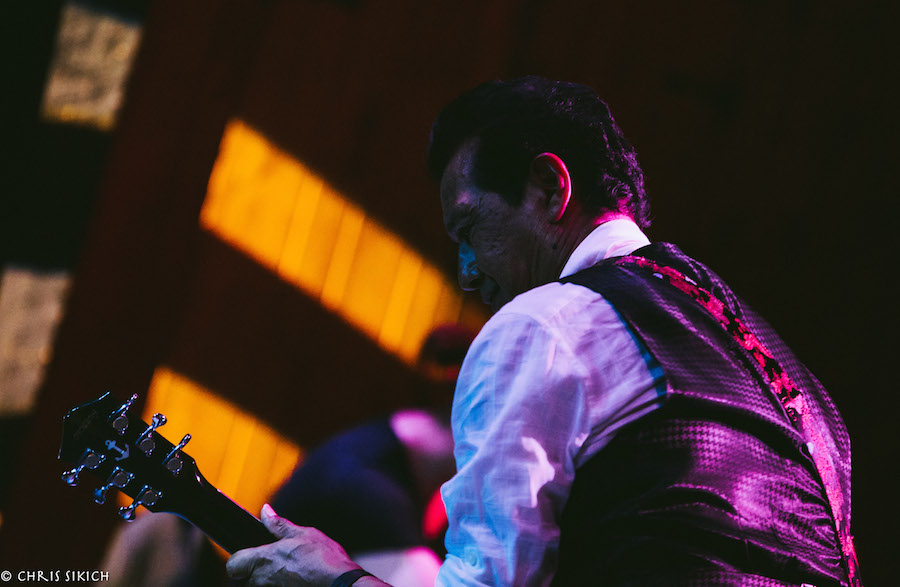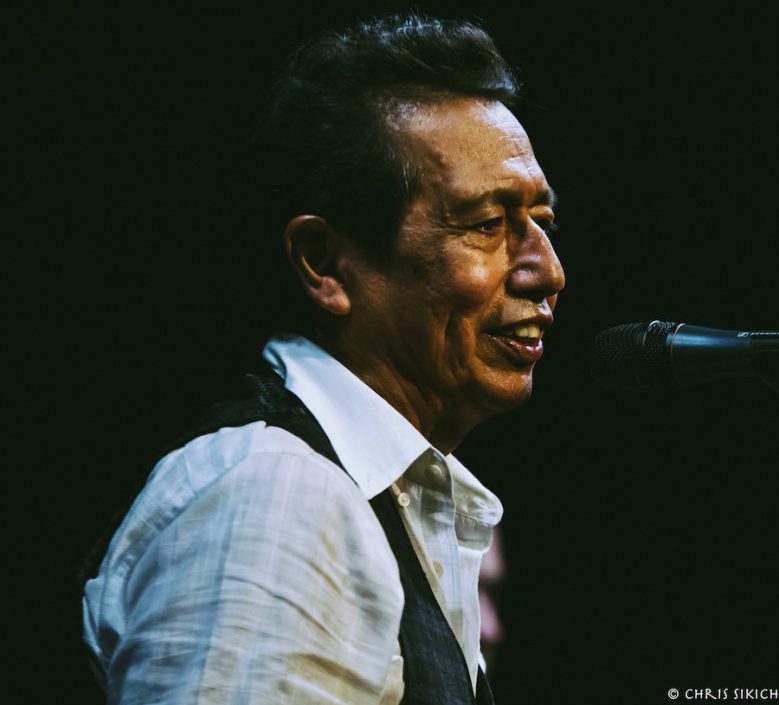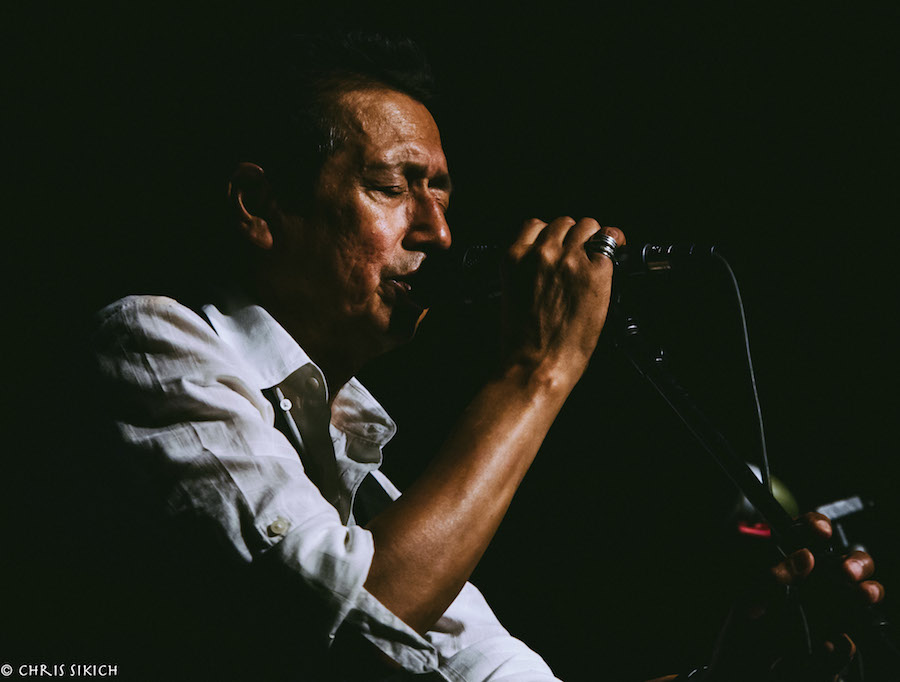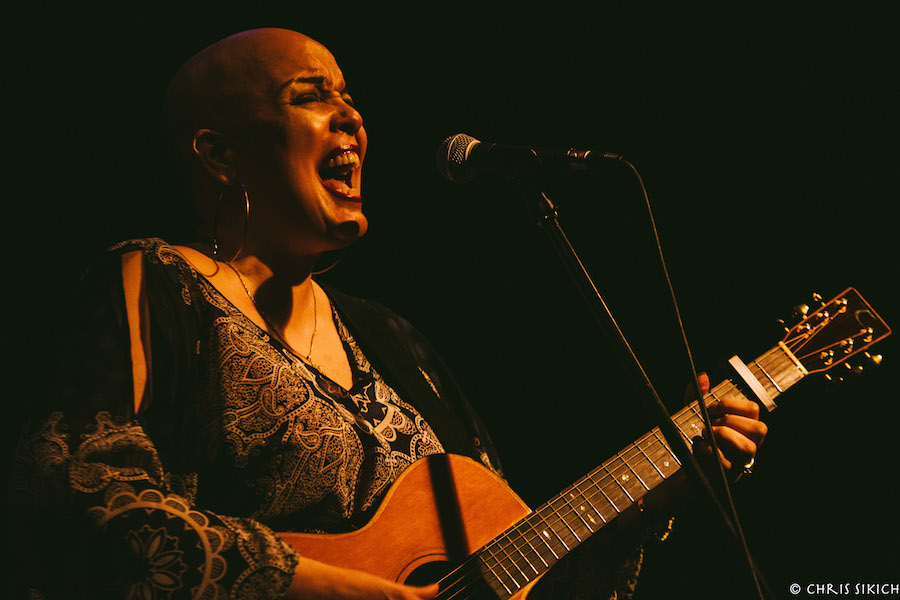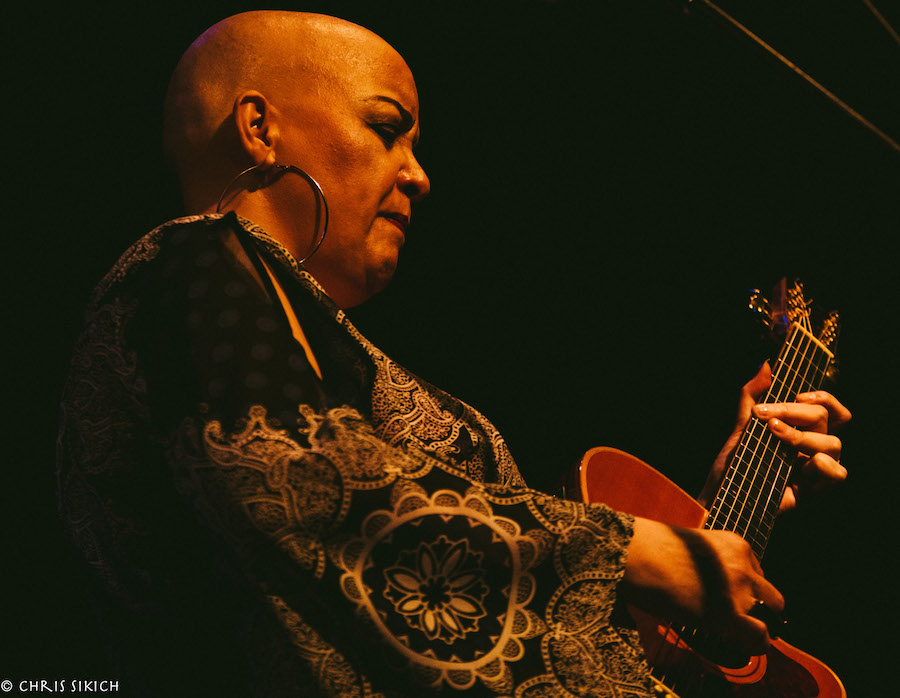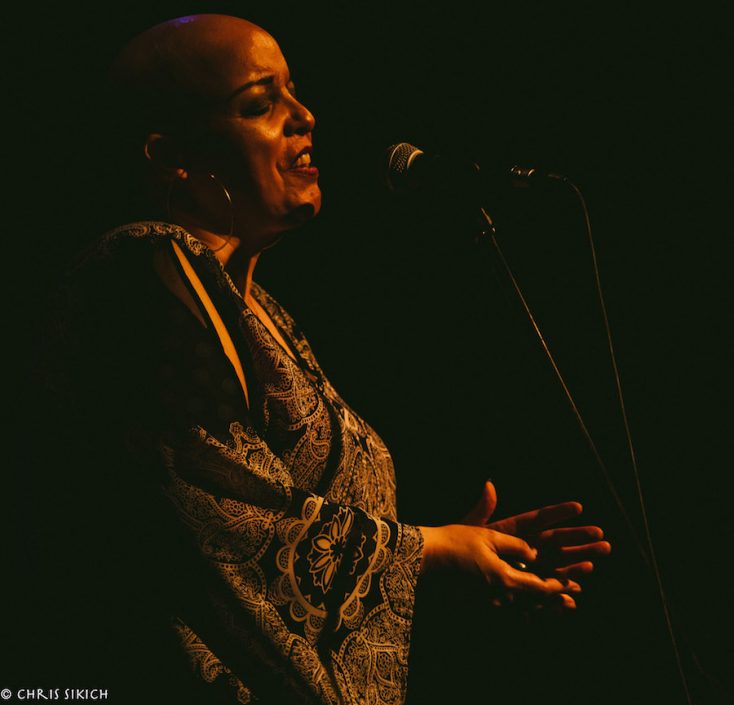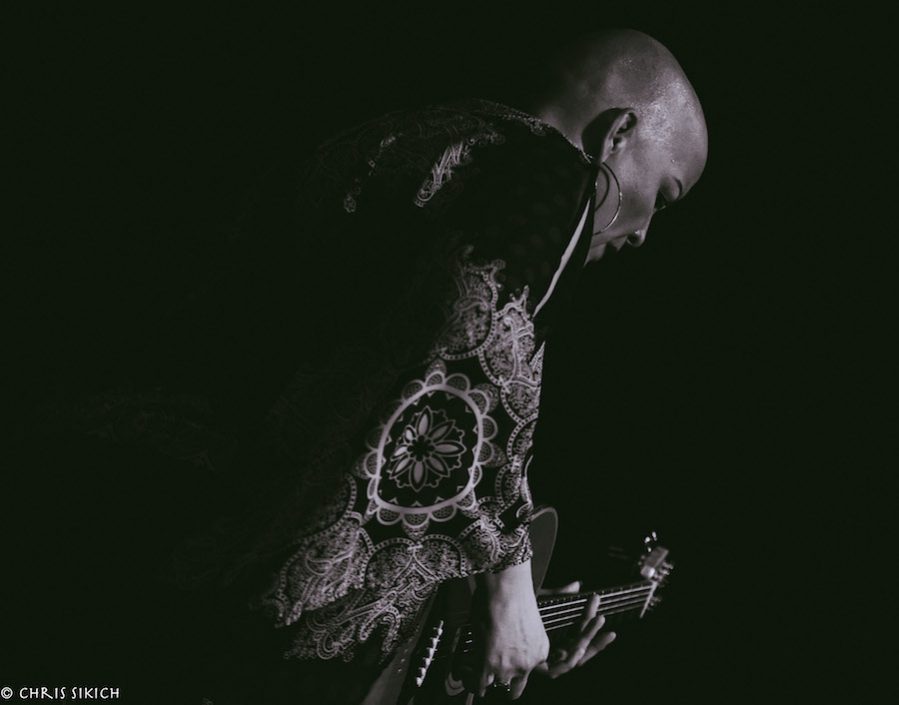 ---
To see more of Chris Sikich's photography, go to sikichphotography.com.
---