CONCERT REVIEW: Non-COMMvention Night Two
Highlights included Joseph, Billy Bragg and Joe Henry, and Sam Beam and Jesca Hoop.
---
NON-COMM night two brought an eclectic mix of harmonies and musical tastes to a sold-out crowd. All the performers put on quite a show in their small time allotments. The following were the biggest highlights:
Sister trio Joseph delivered stunning harmonies with little more than a guitar and the occasional percussion added. Transcendent melodies filled the downstairs stage with tracks from their forthcoming release, I'm Alone, No You're Not. Listen to them in any way you can and you are sure to be enchanted.
Folk maestros Billy Bragg and Joe Henry teamed up for a forthcoming release of covers of tunes they were inspired to play during a train trip from Chicago to Los Angeles. Shine a Light is sure to sound great on vinyl, but to hear these two wrap their voices and guitars around a traditional tune like "John Henry," which they played to a packed upstairs, was truly spine-tingling.
Another brilliant pairing occurred back downstairs with Sam Beam (of Iron and Wine) and Jesca Hoop. With new album Love Letter for Fire as the kindling, they set ears ablaze with their melodic talents. Beam's lush whisper and Hoop's lovely vocals are a pairing well worth a live setting. Their upcoming Union Transfer show should not be missed.
The night opened with the exciting alt rock of Maybird. The New York-based five piece exploded with frenzied energy and wild guitar solo. They were a superb jumpstart to the evening, playing behind their EP Turning Into Water. A bright future awaits them.
The conclusion of the Thursday festivities came from the 30-plus years of experience of Big Head Todd and the Monsters. With Todd Park Mohr shredding away, they were a final brilliant jolt of rock to the bloodstream.
---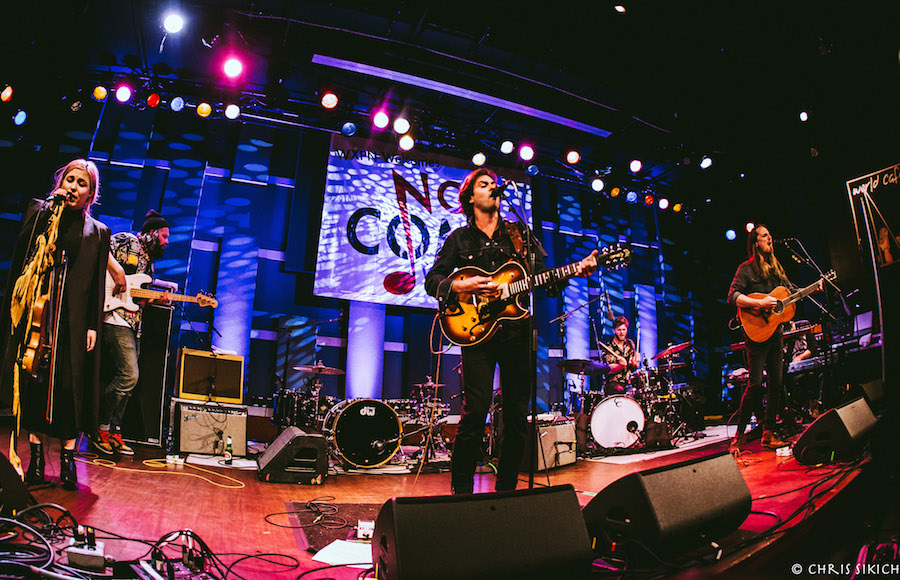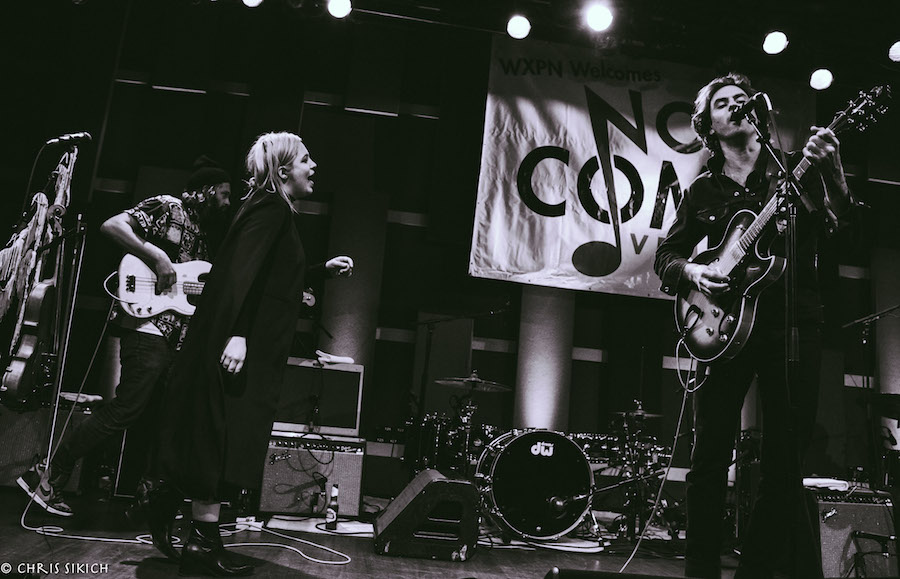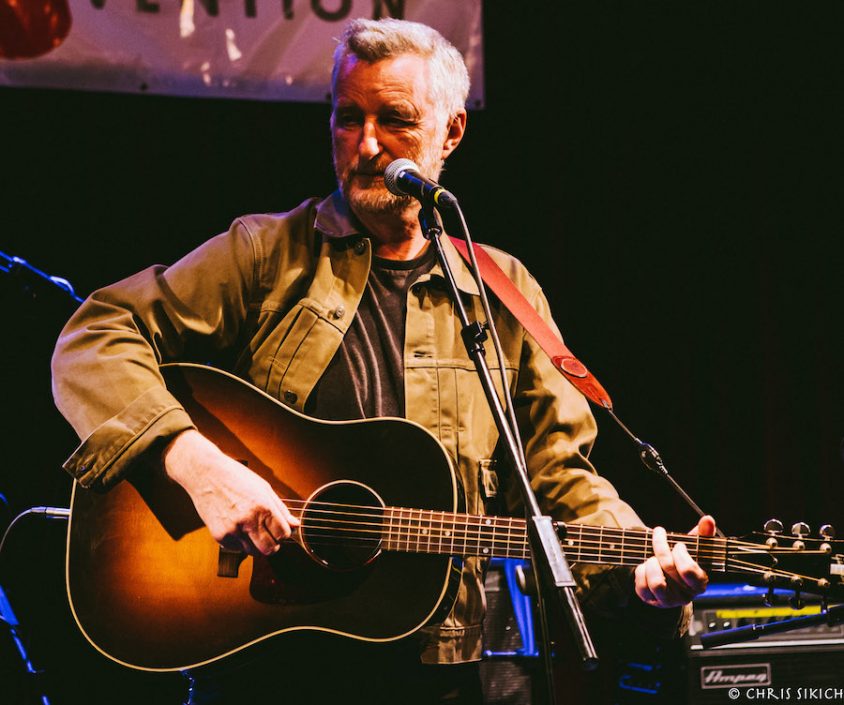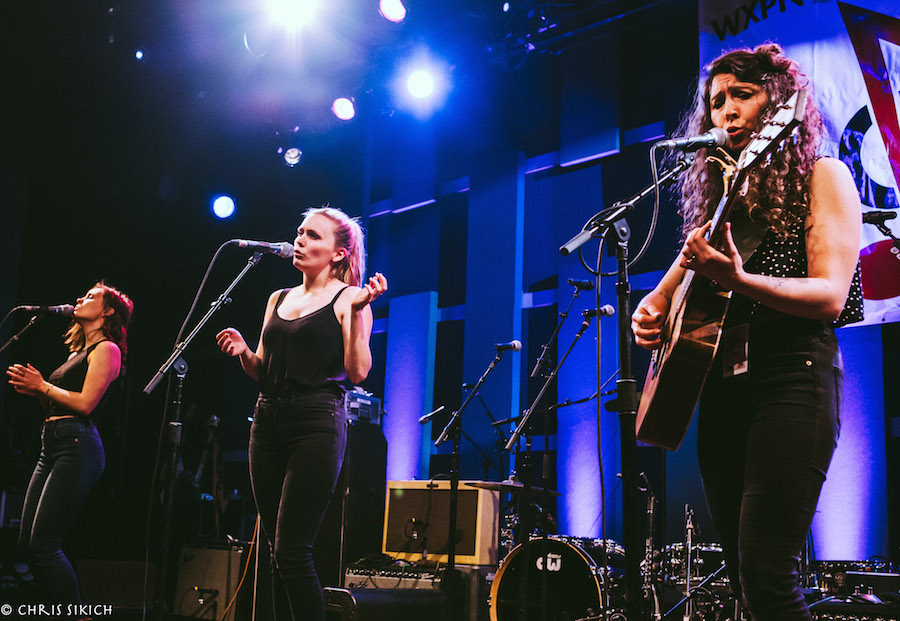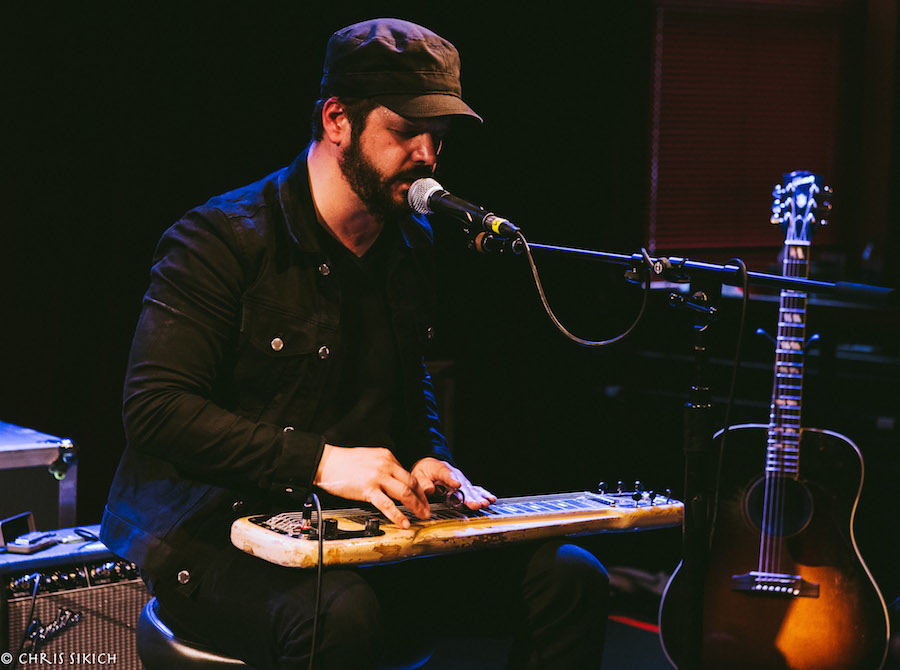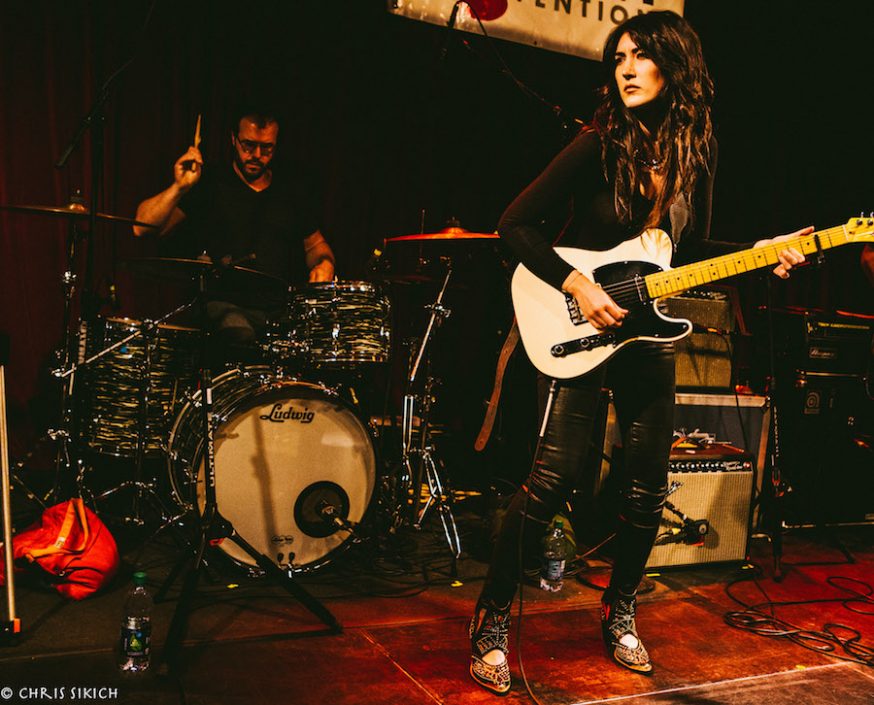 ---
To see more of Chris Sikich's photography, visit sikichphotography.com.
---