CONCERT REVIEW: Cage the Elephant at the Mann
The crowd swooned, swayed, and sang along to 18 of Cage the Elephant's live cuts.
---
The Mann Center's 40th year started off with a bang Thursday, May 12th, at the Skyline Stage with a three-band bill headlined by Cage the Elephant. With summer-like weather and rock and roll in the air, it was a wonderful music night.
First up was Oklahoma four-piece BRONCHO. Led by shimmying Ryan Lindsey, whose mumble and mini-shrieks brought some dark club grit to the bright sunshine, BRONCHO's minimalist alt-rock was a solid beginning to the night.
Portugal. The Man followed in all its psych rock glory. Led by John Gourley's vocals and guitar, they descended into rhythms and beats that complemented the Philadelphia dusk. Still feeding off of their 2013 record, Evil Friends, their live drive suggests new songs to come.
Twilight audience screams and a cornucopia of stage lights greeted Cage the Elephant. Vocalist energy ball Matthew Shultz and the rest of the Kentucky-based band began the proceedings with "Cry Baby" from 2015's Tell Me I'm Pretty. The crowd swooned, swayed, and sang along to 18 live cuts. Jumping and moving from one side of the Skyline Stage to the other, Shultz oozed pure rock showmanship from every pore.
The rest of the band, which unwound songs from Cage the Elephant's four major album releases, were a tight-knit crew. Guitarist Brad Shultz expertly played to the crowd while bassist Daniel Tichenor, drummer Jared Champion, keyboardist Matthan Minster, and guitarist Nick Bockrath added the final necessary ingredients to Cage the Elephant's tasty pop rock stew. From "Ain't No Rest for the Wicked" to encore closer "Teeth," they put on a tremendous rock show, being the climax to a fine night of music.
---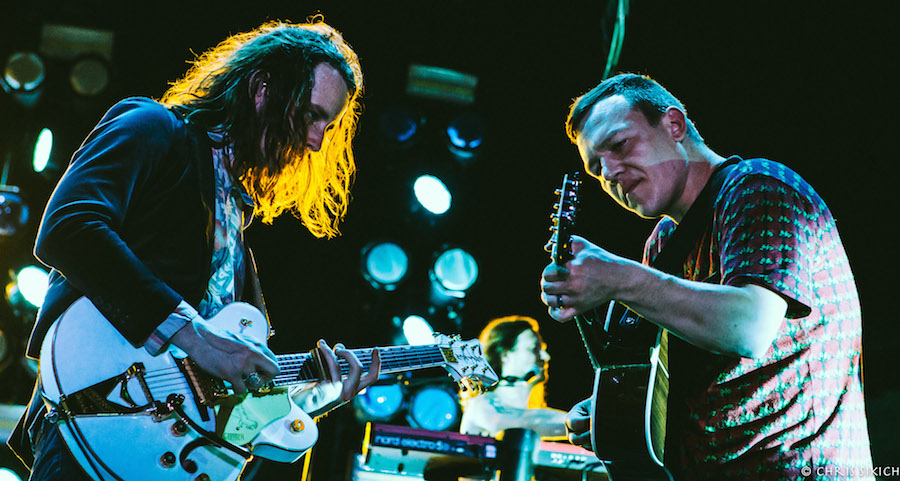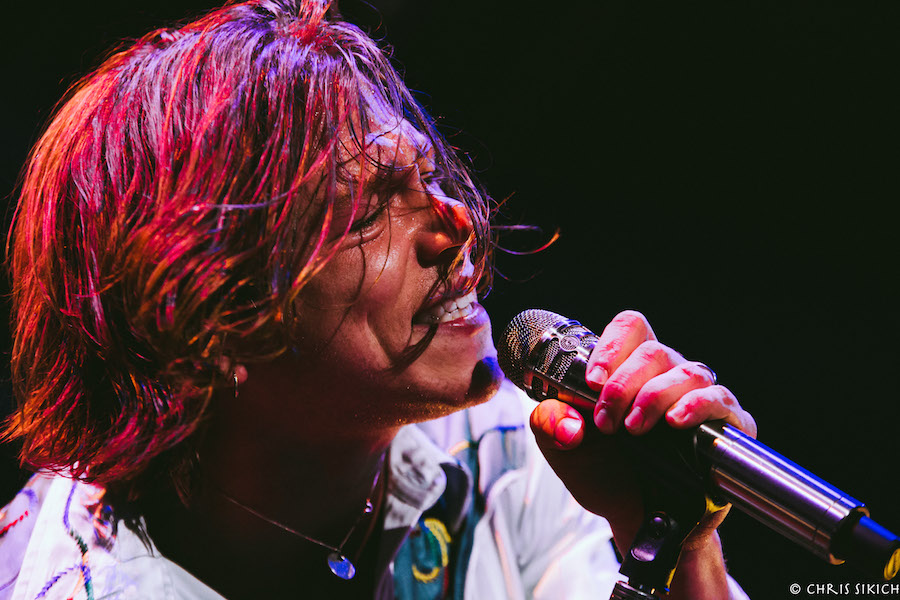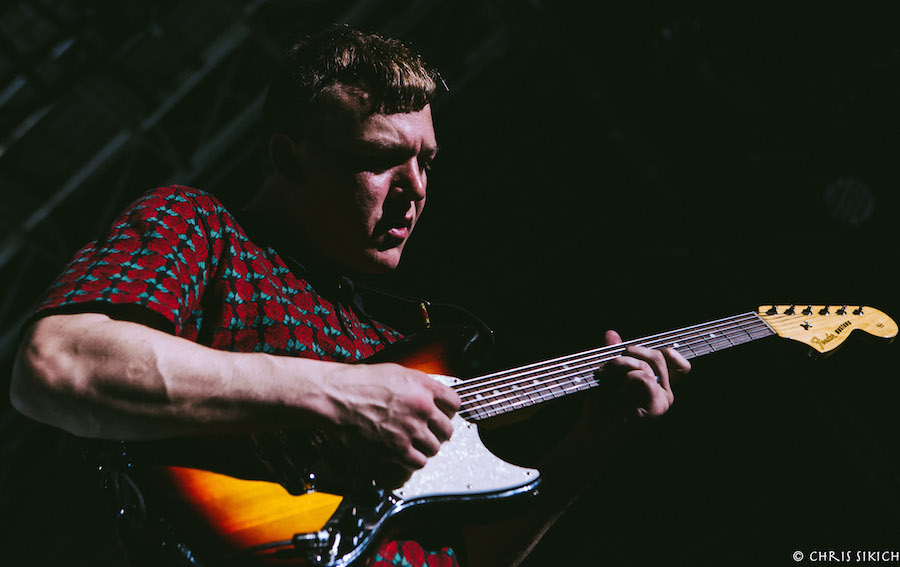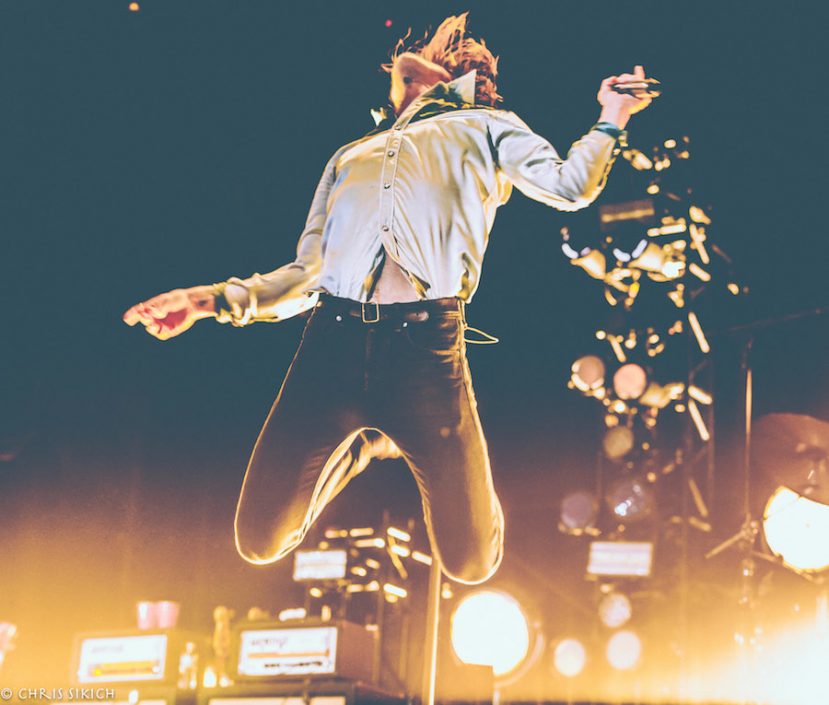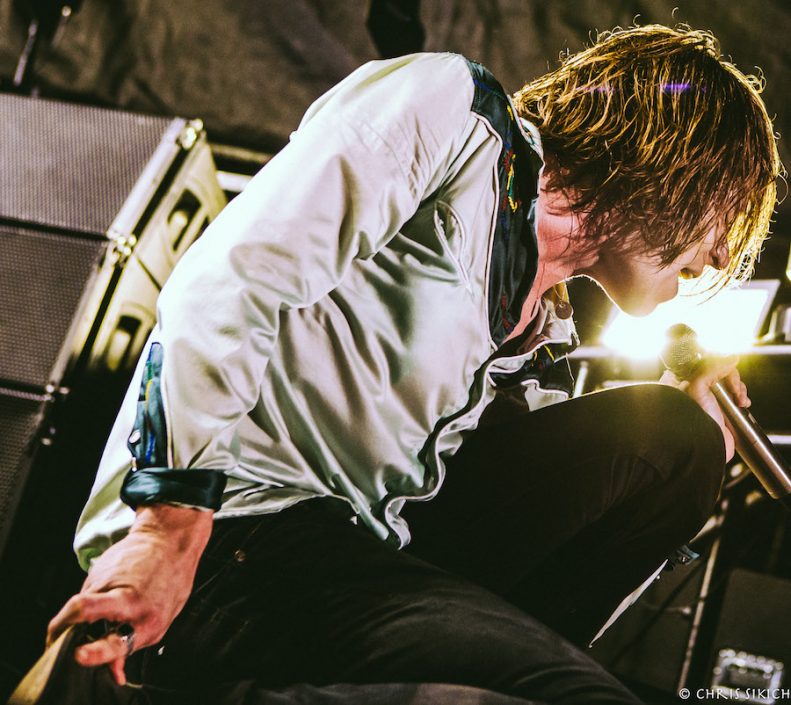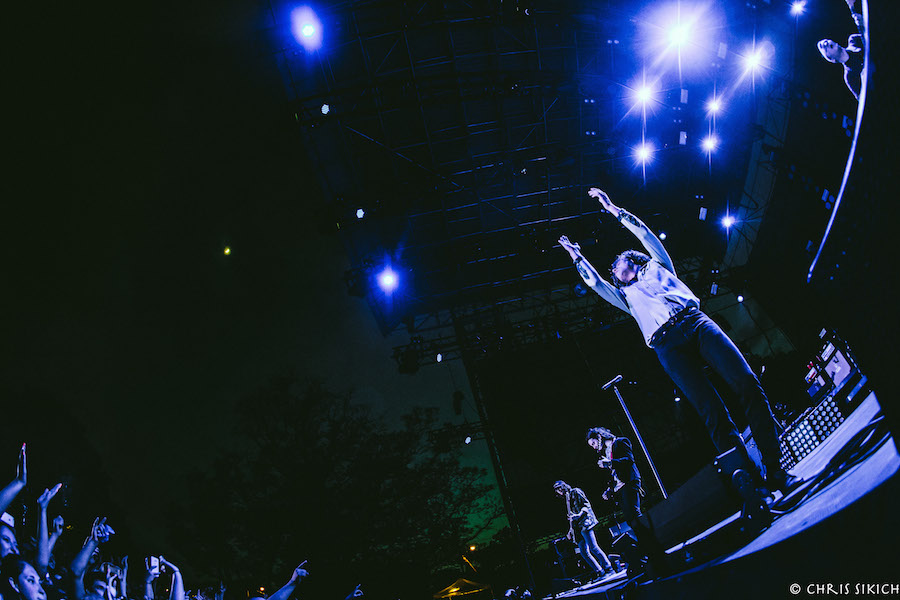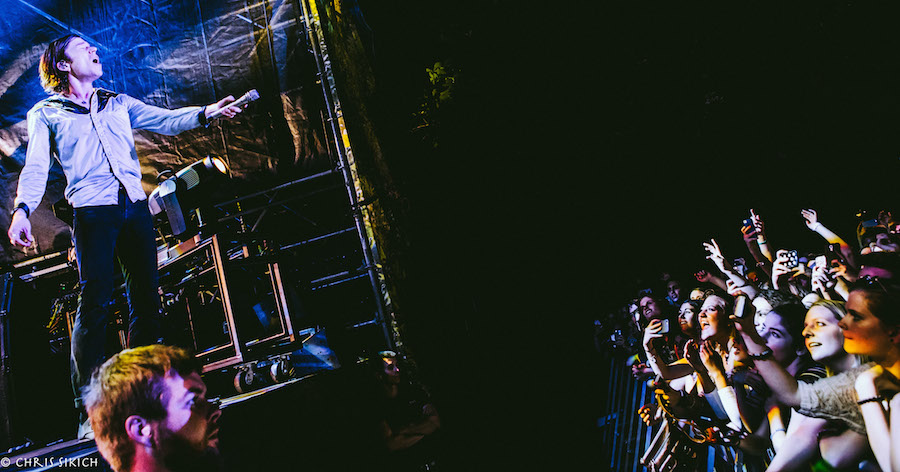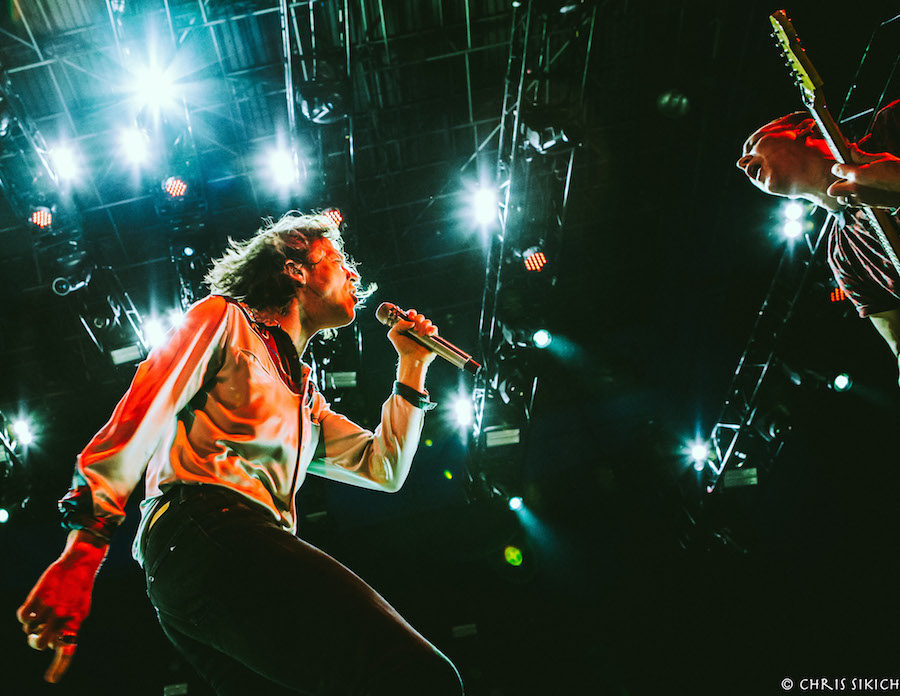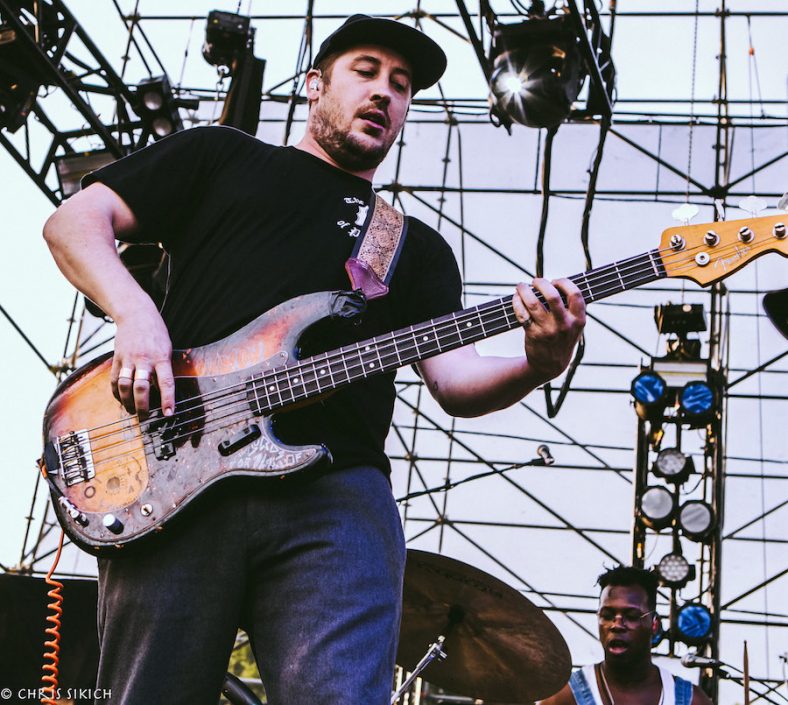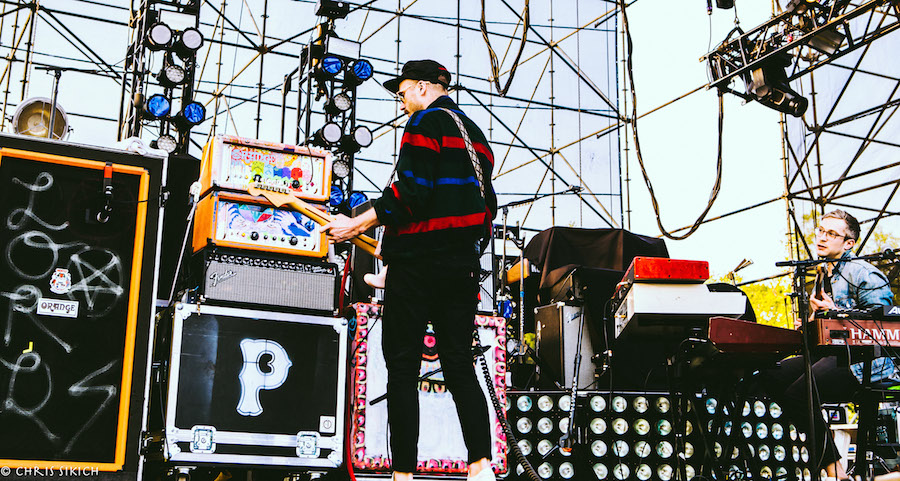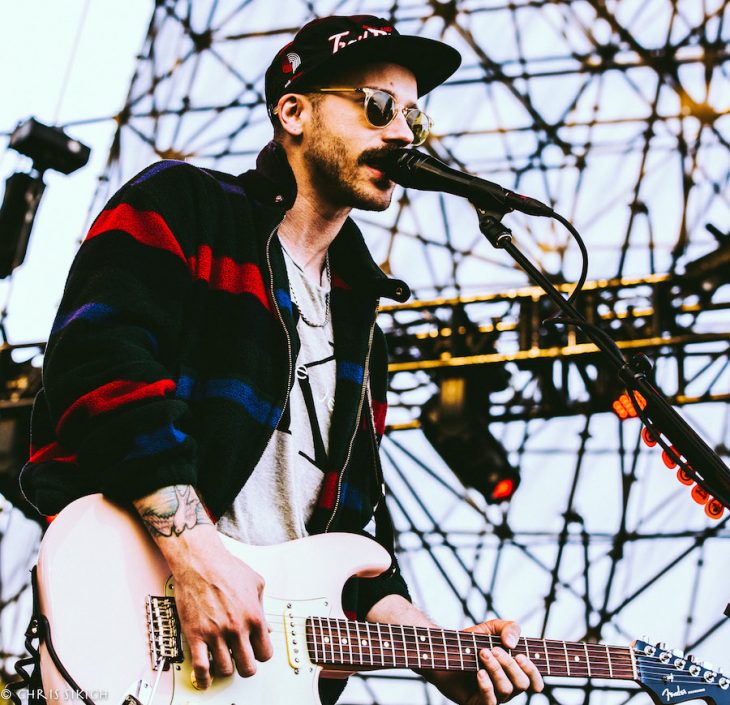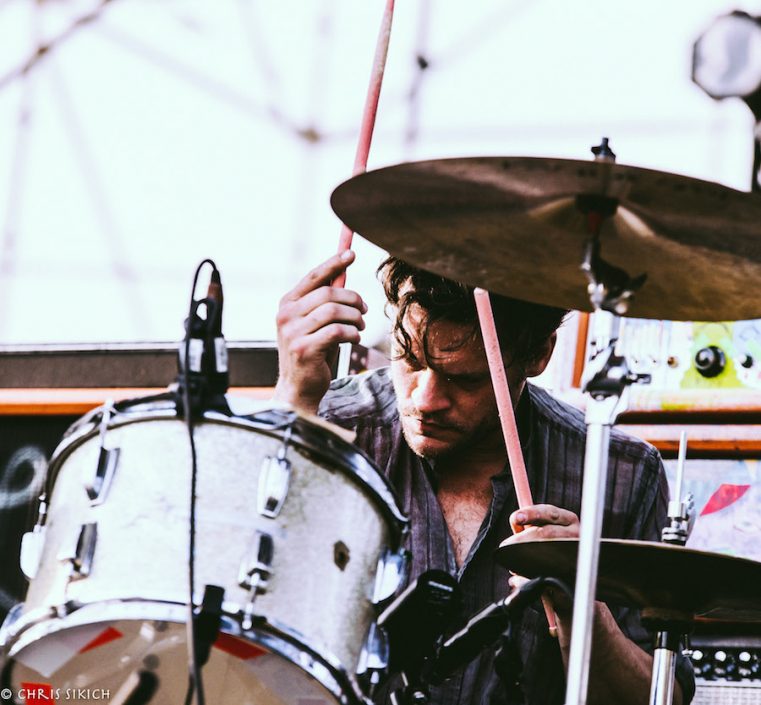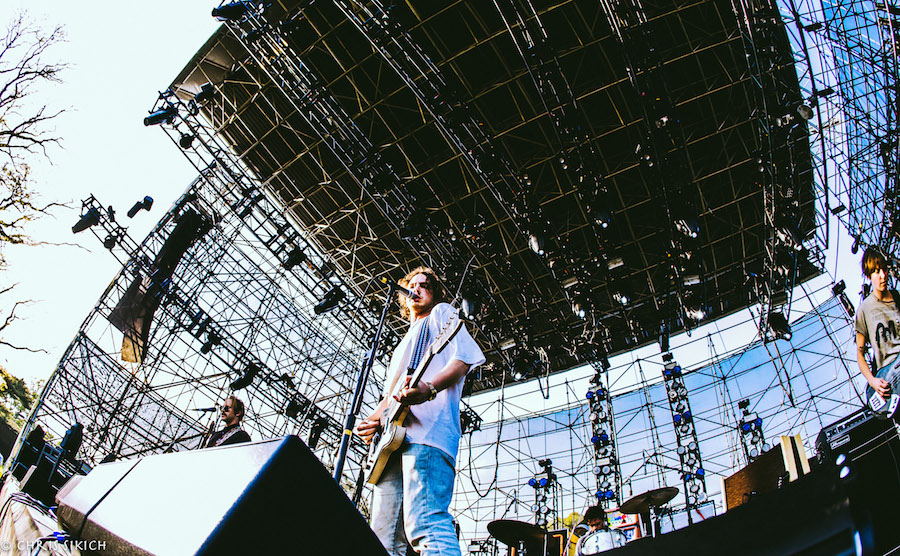 ---
To see more of Chris Sikich's photography, visit sikichphotography.com.
---