Concert Review: Le Butcherettes Wreck Underground Arts (in a Good Way)
The Mexican garage-punk band impressed with a lively, emotive set.
---
Teri Gender Bender had Philadelphia in the palm of her hand on Friday night.
Playing behind 2015's A Raw Youth, Le Butcherettes — the three-piece garage-punk band from Guadalajara, Mexico, featuring Gender Bender on ecstatic vocals, whirling dervish guitar and keyboards as well as Chris Common on drums and new bassist and keyboardist Riko Rodriguez-Lopez — tore through a 17-song set in the crowded Underground Arts' Black Box.
Gender Bender thoroughly engaged the crowd with her emotive theatrics, frequently shifting from furrowed brow to a smile, hair swinging and then sticking to her face, arms and legs gymnastically flexing and extending. The band expanded on this, with everyone in bright red outfits and ready to tear into the eardrums with percussion and keys. They like to explode in choruses ferociously, which is why their punkish cover of Miley Cyrus' "Wrecking Ball" fit into the setlist so snugly. Amazing show.
First on the stage was Eureka The Butcher, the electronic project of Marcel Rodriguez-Lopez. Catchy beats moved the early arrivals to the stage and brother Riko as well as Gender Bender added some aural flourishes by the end of the set. The Dead Ships followed with more straightforward indie rock. Their raucous set got the crowd ready for the Le Butcherettes.
Slideshow below: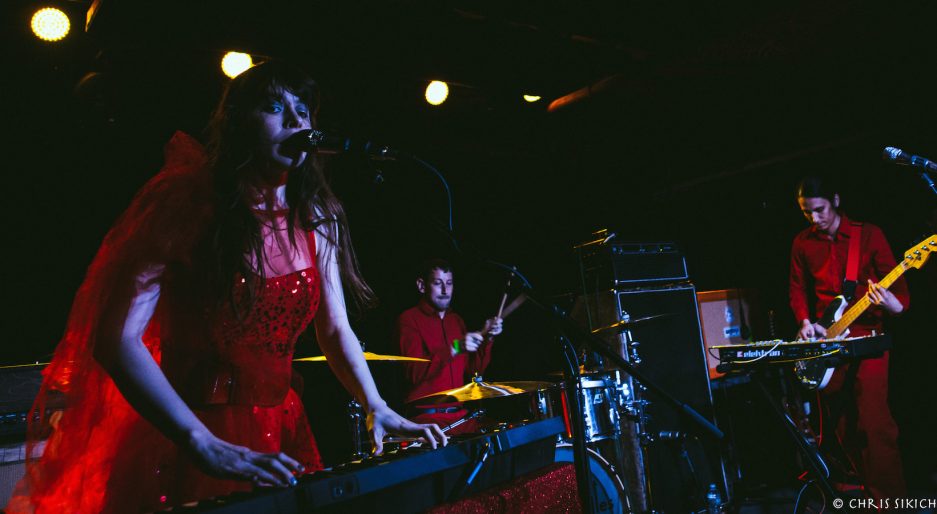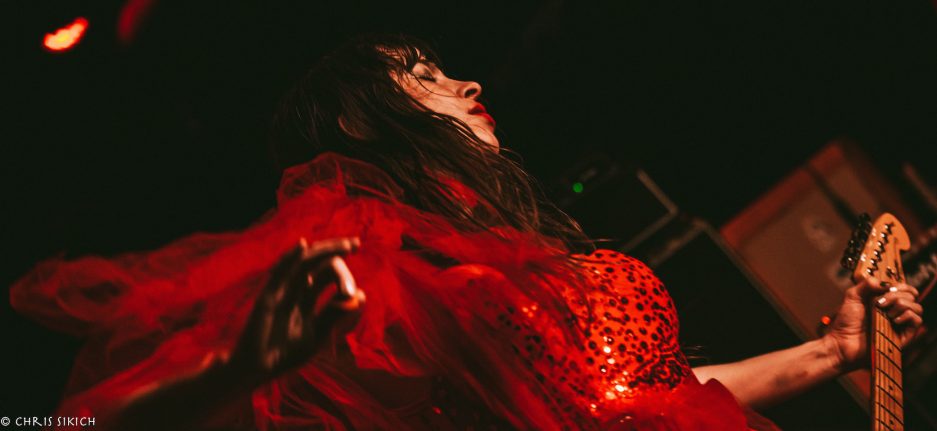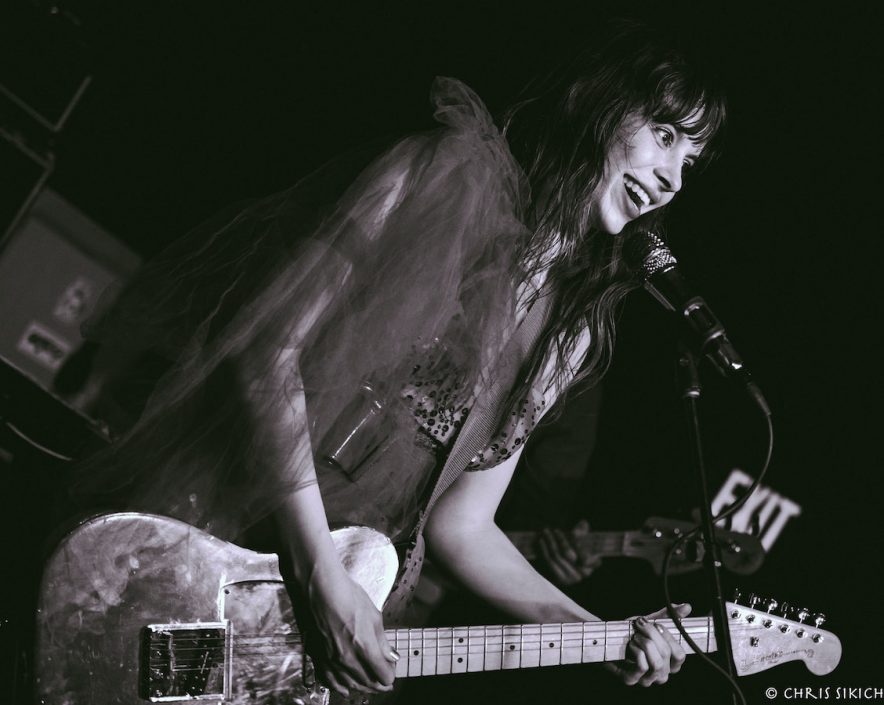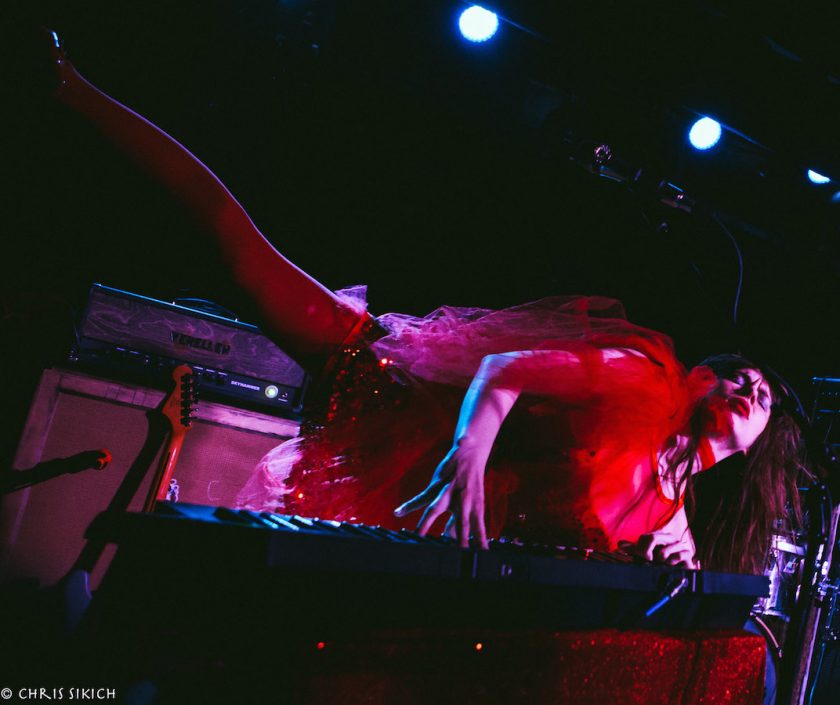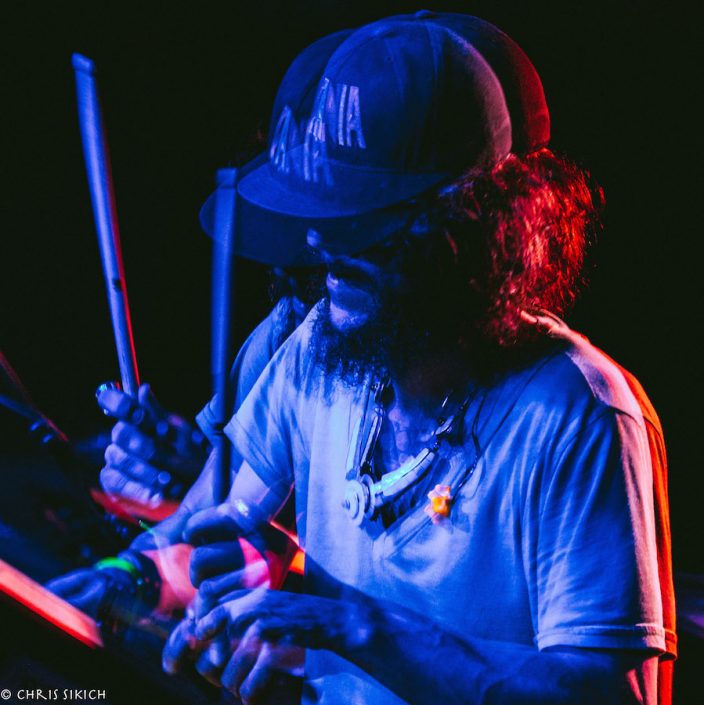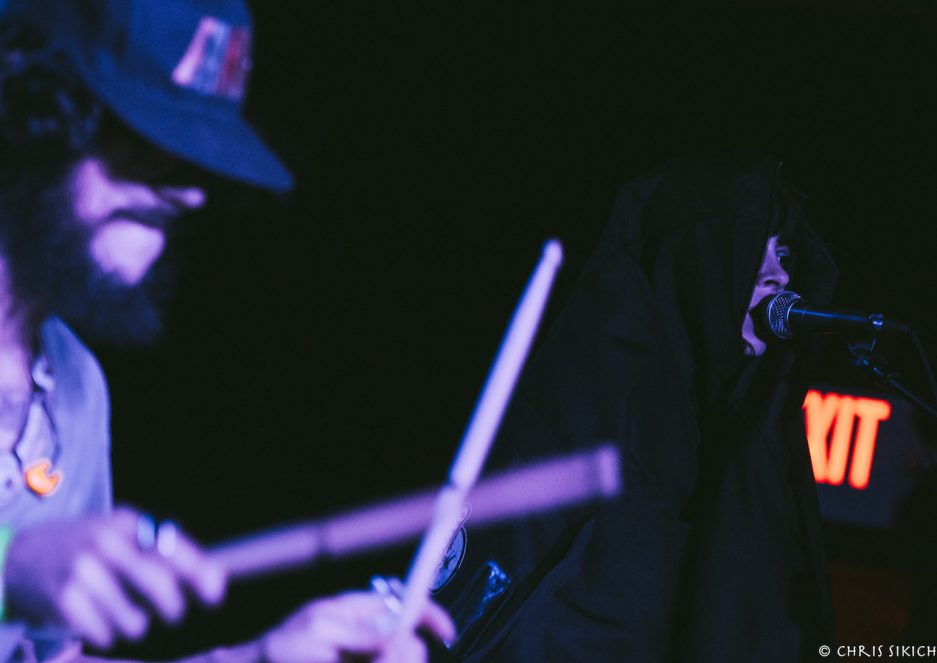 ---