First Look at the Fishtown Fillmore
---
Philadelphia is just over a month from getting a Fillmore.
Of course, we had one before — briefly. The Fillmore, originally a San Francisco venue on Fillmore Street, was best known for its eventual incarnations as the Fillmore West in San Francisco and Fillmore East in New York in the late 1960s and early 1970s. The original S.F. venue eventually re-opened after promoter Bill Graham's death in 1994.
Live Nation began booking The Fillmore in 2007, and branded several venues around the country with the name. The Theater of Living Arts was rebranded as The Fillmore at TLA in 2007, but eventually changed the name back after audiences rejected it.
The new Live Nation venue, called the Fillmore Philadelphia, opens October 1st with a Hall & Oates concert in Fishtown at the old Ajax Metal Company building at Frankford and Delaware avenues. It might as well be an apology for attempting to re-brand the TLA.
"Every time we open a venue we learn a lot," Live Nation Senior VP of Marketing Dave Fortin said on a tour of the under-construction venue Wednesday morning. "And this venue is really the culmination of a lot of lessons."
Fortin revealed a few things about the new Fillmore this morning. The main entrance will be at the intersection of Canal and Allen streets on what is more the "back" end of the building. It opens up onto Ajax Hall, a bar you can visit without having a ticket to a show.
The centerpieces of this bar? A giant "Fillmore Flag" made with 450 re-printed posters of old Fillmore shows and a restored, painted Volkswagen bus recently picked up outside of St. Louis. John Lennon is on one side, Jimi Hendrix on the other.
The main stage of the Fillmore features two 55-foot stone bars on the lower and mezzanine levels, each with eight taps. The floor on both the stage and the general admission floor is natural oak wood. Six chandeliers (a Fillmore trademark) will hang from the ceiling in the main auditorium.
The Fillmore can also be a bit of a luxury venue, too: The mezzanine level includes scores of ticketed seats with chair backs, as well as private boxes with bottle and waitress service. Some of the mezzanine boxes are incredibly close. "You wanna high five G-Love, you almost can," Fortin said.
General admission tickets have access to the mezzanine as well. Sound is a 280,000-watt custom sound system from Clair Brothers. The main stage seats 2500 in all.
Separate from the main stage on the mezzanine level is the Foundry, a 450-capacity club. It will have food, drinks and DJs before, during and after shows at the Fillmore. On off nights, smaller bands will be booked there.
Food at the complex is by Wolfgang Puck's eponymous company.
---
The Fillmore Philadelphia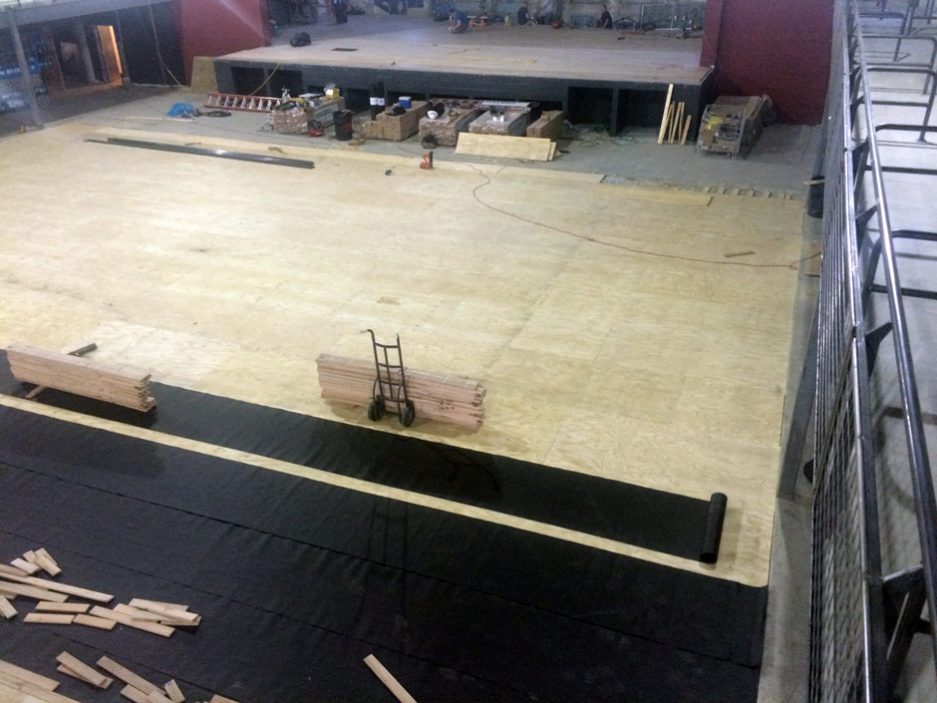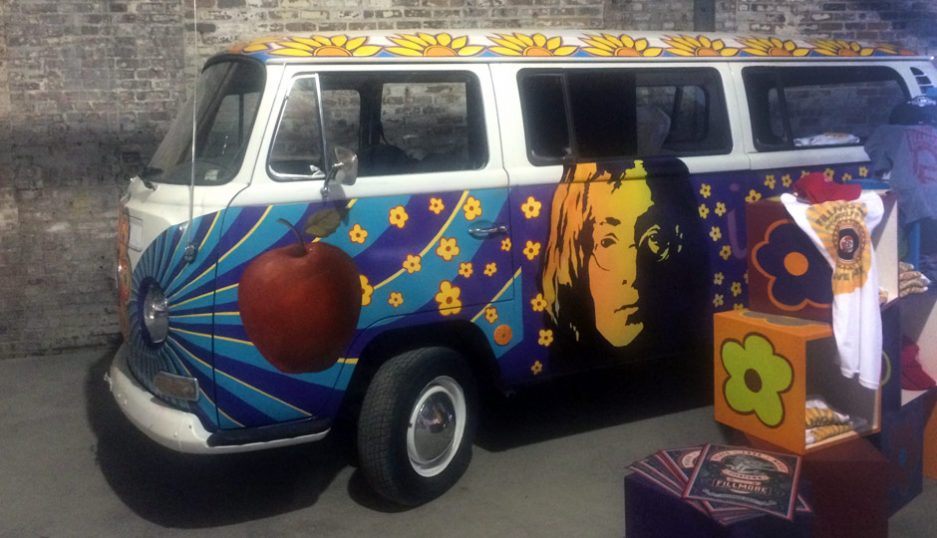 ---
---