Where to See Fireworks in and Around Philly This Summer
Plus, some helpful tips on how to make your experience shine.
---
It's that time of the year again to hear a lot of boom in the sky. Fireworks season is in high gear, and we compiled some Philly-area hints as to where to catch some fabulous displays. Of course, there are some tips and strategies that are universal, no matter where you see a show:
Get there early: Sometimes, the best seating gets taken long before the show starts. Bring some food (or, if it's allowed, something to drink) and enjoy an evening under the sun before the display starts.
Take public transportation: Parking can get extremely tight at these events, and, well, if you've ever tried to leave a crowded fireworks show at night, you know what kind of a nightmare it can be. If you must park, try to get out of the facility as quickly as possible after the show ends.
Bring water: This may sound silly, but even though the sun has set, it's still hot outside. Plus, with your mouth all agape, wowed at what you're seeing in the sky, it's bound to get dry in there. Don't take the chance of getting dehydrated. Bring a bottle or two of water and stay quenched.
Without further ado, the fireworks:
---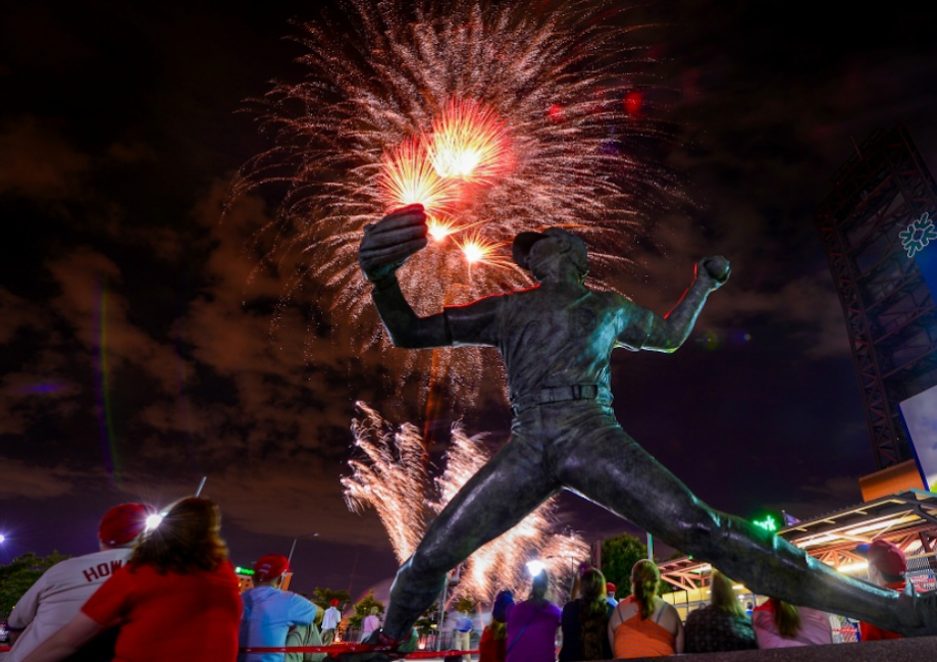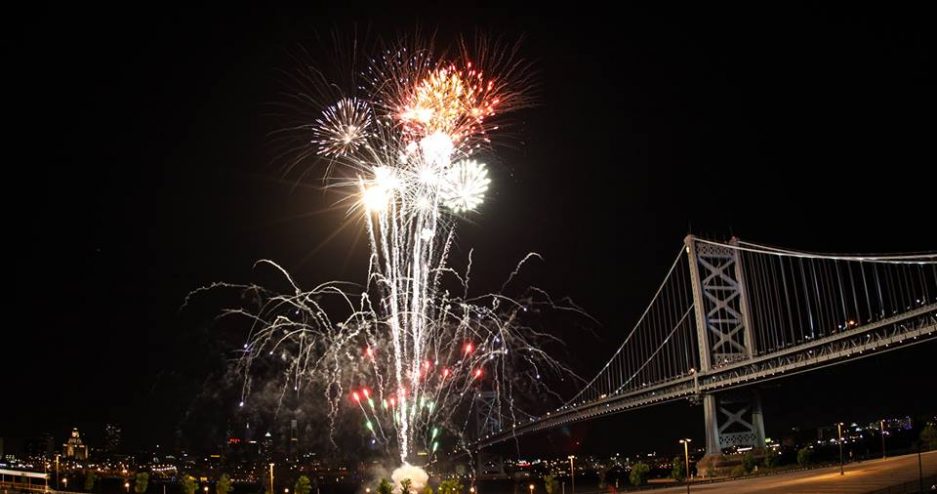 ---
---