PHOTOS: Chroma Dolls Paint Adorable Mural for PAWS
---
Philadelphia is a city of murals, and it seems like every day a new one pops up to deliver us from the blahs of the urban jungle. Chroma Dolls (aka Kala Hagopian and Ali Williams) are two Philly-based artists dedicated to using their skills to beautify the city. Hagopian graduated from the Pennsylvania Academy of Fine Art and Williams graduated from Moore College of Art & Design, and together they have painted murals for The Pennsylvania Conference for Women, schools in Germantown and Upper Darby, and the Hurricane Sandy Relief Effort to Restore the Shore.
---
Chroma Dolls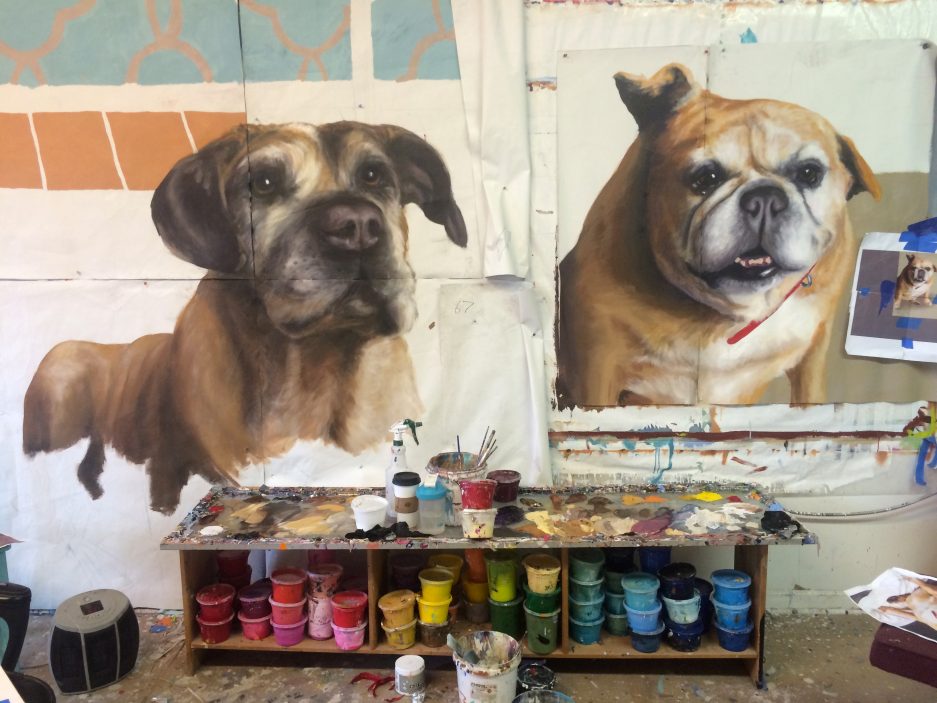 Chroma Dolls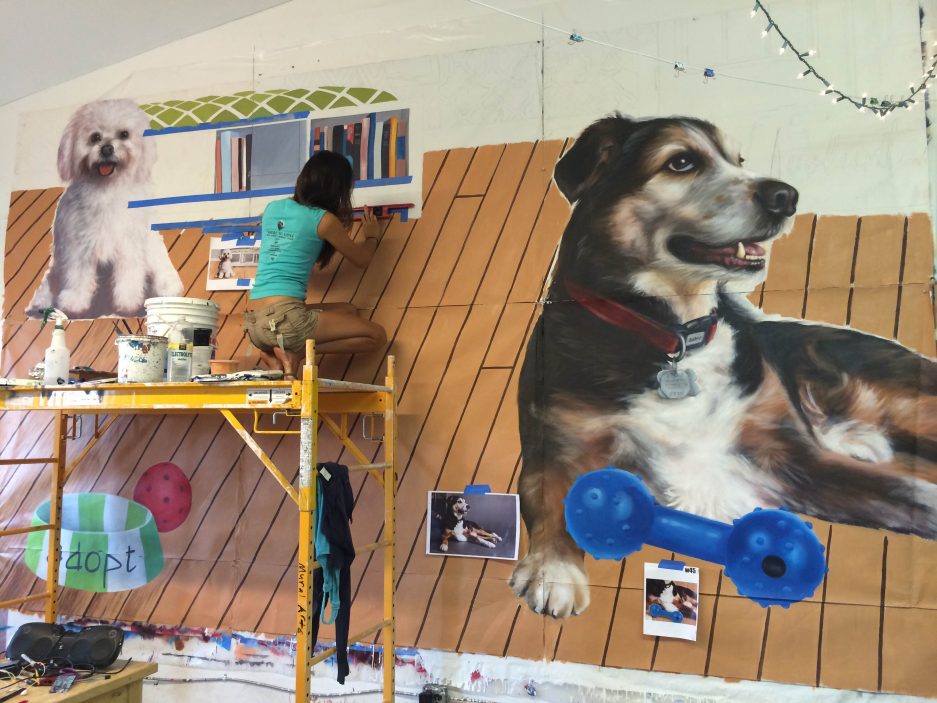 Chroma Dolls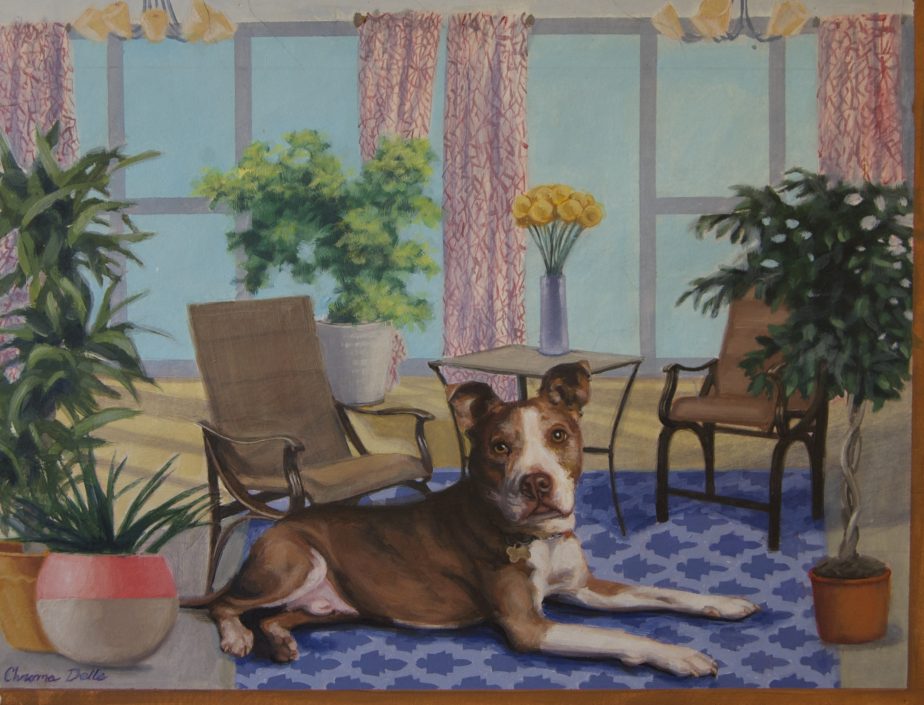 Chroma Dolls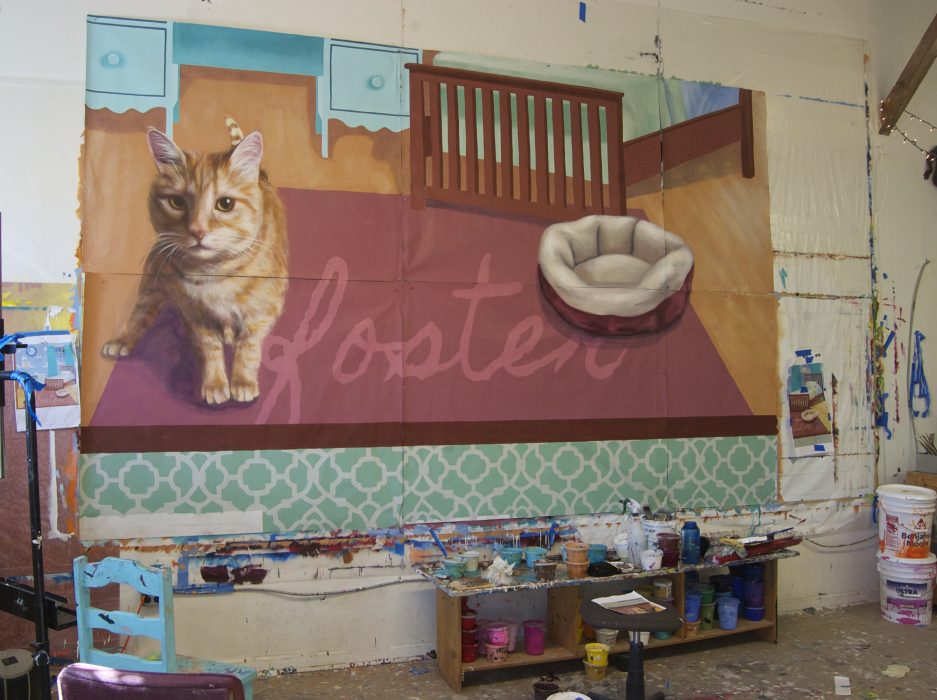 Chroma Dolls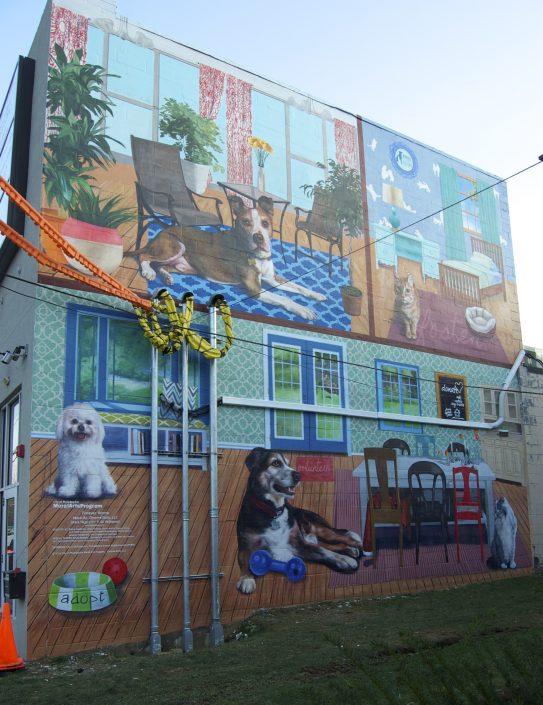 Chroma Dolls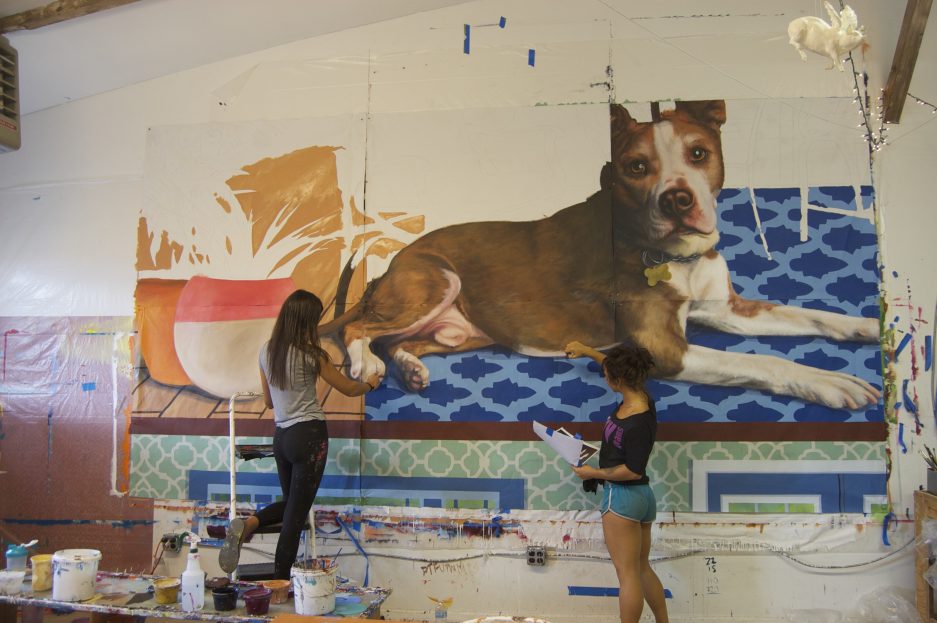 Chroma Dolls

Chroma Dolls
---
Their latest project is a collaboration with the Philadelphia Animal Welfare Society (PAWS) and the City of Philadelphia. The Mural Arts Program and PAWS commissioned Forever Home, a 2,700-square-foot mural celebrating the PAWS mission: to adopt, donate, foster, and volunteer so that pets can find "forever homes" and loving families. Forever Home was conceptualized by Chroma Dolls and PAWS and shows a cross-section of a house full of cozy and inviting spaces for furry friends, installed along the side of PAWS's newest location, the Northeast Adoption Center and Low-Cost Clinic.
Chroma Dolls said in a statement, "It was most important that we paint a literal interpretation of animals in a warm, caring environment. This mural was a great opportunity to work with an organization whose initiative speaks to us." The duo also offered members of the community the chance to have a commissioned pet portrait for their own homes, and at the PAWS 8th Annual Mutt Strut, they encouraged participants to help paint part of the mural.
Want to see it up close? Head to 1810 Grant Avenue to meet the artists themselves at the dedication on Sunday, December 14th at 2 p.m.
---