PHOTOS: Nine Inch Nails and Soundgarden Last Night at Susquehanna Bank Center
---
Releasing seminal, multi-platinum albums on the same exact day might have been grounds for something of a rivalry in 1994, but in 2014 Nine Inch Nails and Soundgarden seem to have that hatchet pretty well buried.
Maybe the 20-year mark coupled with the ubiquitous '90s pop-appeal rendered this grudge a little expensive to maintain; maybe Trent Reznor is just getting too old to stay pissed at anything with a pulse.
Whatever the reason, the two '90s alt-rock titans kicked off on a joint tour in celebration of both The Downward Spiral and Superunknown's 20th anniversary, hitting the Susquehanna Bank Center last night.
Soundgarden was up first, coming out swinging with their famed acid-metal brand of grunge. Kim Thayil's cosmically schizophrenic technique and Chris Cornell's seemingly rangeless (and ageless) vocals set the tone and demanded attention, as the band launched into 1991's blistering "Searching with my Good Eye Closed" followed by Superunknown smash-single "Spoonman."
Catalogue staples "Black Hole Sun," and "Superunknown" were inevitable, but warmly welcomed, and well complemented by other set highlights "Jesus Christ Pose" and "Fell on Black Days."
---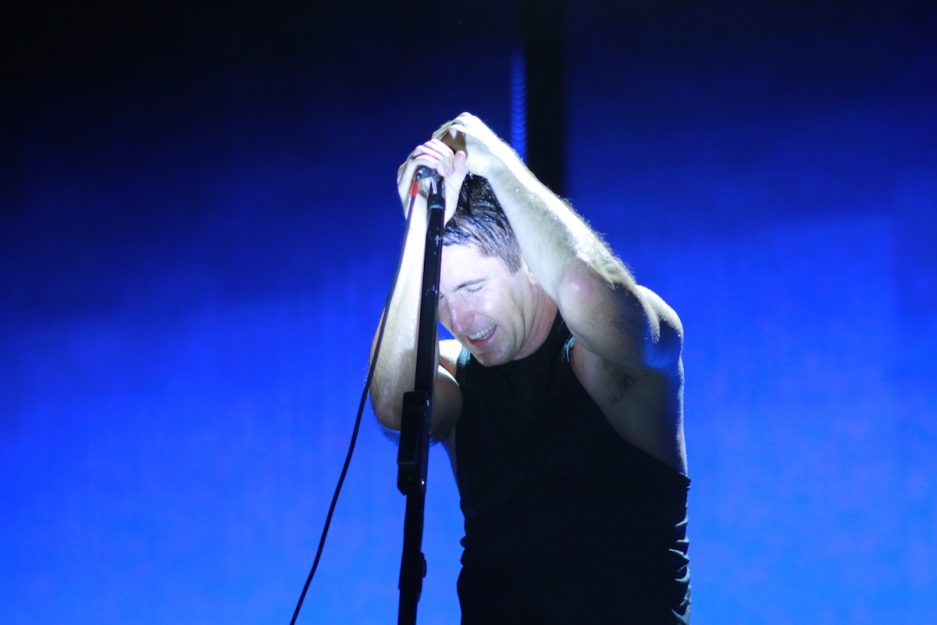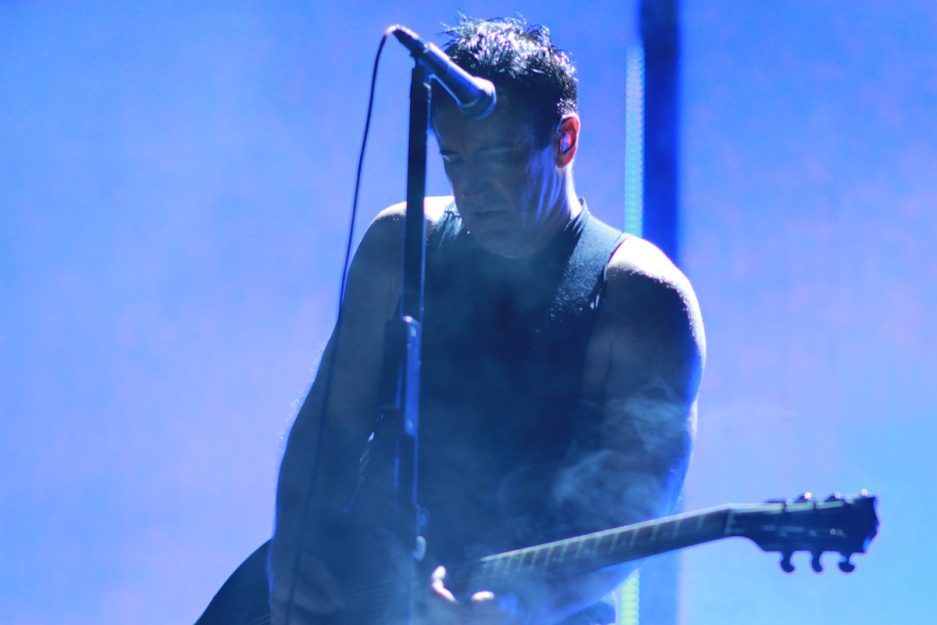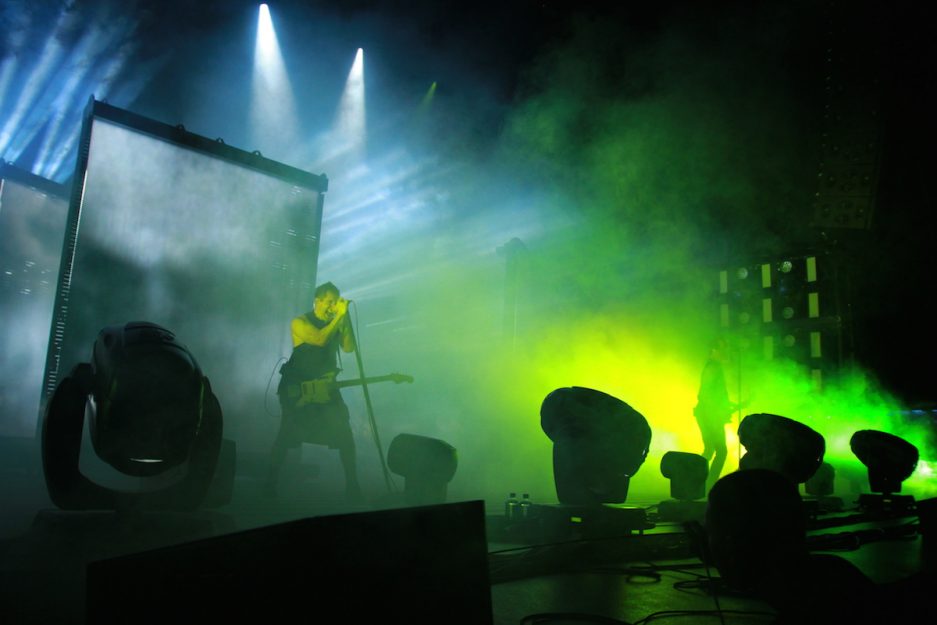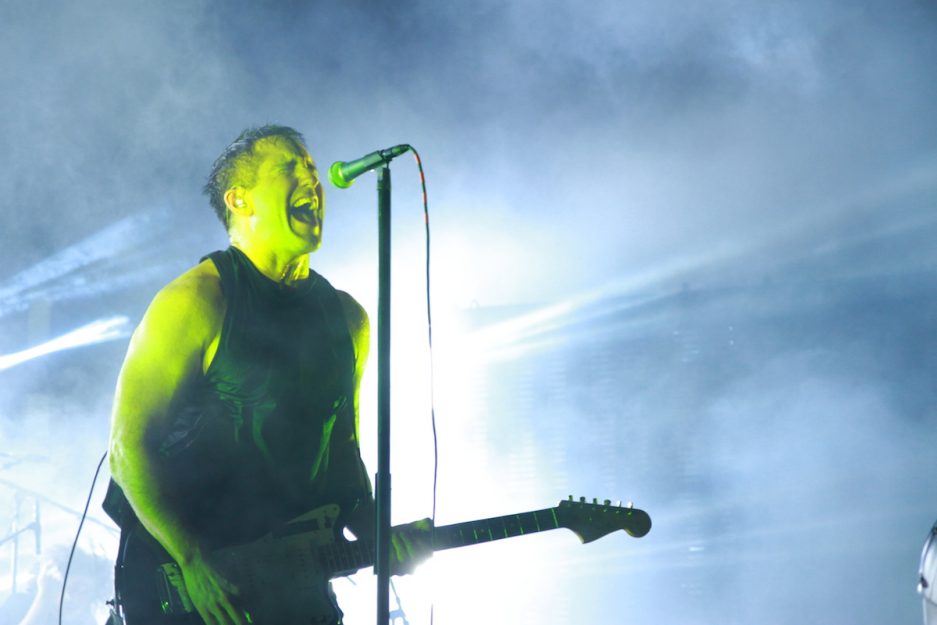 ---
The house lights were still on at 9:40 when Trent Reznor unceremoniously paced on stage, wasting not a second before gripping the mic and jumping into the first measures of "Somewhat Damaged." But as the rest of the band filed out to their positions, one by one the crowd lights fell to black, and the venue pavilion submerged under a flood of mist and LED. Thus proceeded Reznor's famed sonic onslaught, favoring Downward Spiral tracks including "March of the Pigs," "Closer" and the obligatory encore closer, "Hurt"—but hardly skimping on other fan favorites ("Head Like A Hole," "The Hand that Feeds.")
---