INTERVIEW: Don Giovanni Star Michelle Johnson
---
When you first meet Philadelphia-based soprano Michelle Johnson you can't help but notice her infectious personality. Perhaps that, along with her extensive training at Philly's own Academy of Vocal Arts, has made her one of the most celebrated opera singers in the region. Johnson has won nearly a dozen vocal competitions (including the prestigious grand prize in the 2011 Metropolitan Opera National Council Auditions) but this down-to-Earth diva keeps a grounded approach to her own work.
You can catch her starting tonight in Opera Philadelphia's production of Don Giovanni, but first, get to know her right here. I had the pleasure of catching up with Johnson in the midst of her rehearsals for Giovanni. We talked about her remarkable career thus far, the real "problem" behind shows like American Idol, and what jealous Puccini diva she's just dying to play.
Ticket: You're originally from Texas, but you're a Philly girl now. You've performed all over – from the Glimmerglass Festival in New York to Santa Barbara to Maine. Why do you still call Philly home?
Michelle Johnson: Firstly, I don't have to live in a shoebox (No shade, New York). People in Philadelphia are hungry for the arts, which is awesome because there is always something to keep your appetite under control. I'm in love with animals, and so is Philly. I can take my little Yorkie, Jasper, wherever I go.
T: You made your debut at Opera Philadelphia two seasons ago when you essentially "stepped in" to the title role of Puccini's Manon Lescaut. You don't hear stories like that too often. How did all of that come about and how did that production help your visibility and career?
MJ: When I received the phone call asking if I was interested in "stepping in" for the title role of Manon Lescaut, I was closing my third role debut that season, Leonora in Verdi's Il Trovatore, preparing my fourth role debut, Aida, graduating from AVA and planning a wedding. To say I was stressed is an understatement. Yet, I knew I had to say yes. It was my own personal test for myself. I'm an all-in type of person: Go big or don't go at all. My success from that challenge was my confirmation that I belonged in this world of opera.
T: You trained right here in Philadelphia at the prestigious Academy of Vocal Arts, and you've put in your dues to be a skilled singer. Yet, it seems in our culture, there's a lot of misunderstanding about what it means to be a singer. There's this "fast food" approach to singing with shows like The Voice and American Idol, and these really scary child "opera" stars like Jackie Evancho. Talk to me about this. What's the problem with this sort of mentality?
MJ: I blame the microwave. No one has patience anymore, including myself. Of course I would love to sing all of the grand diva roles right now but I know I, and my throat, would hate me after a year or two. I think I have a lot in common with the contestants as far as their desires and dreams to "make it" in the music business, but I want to have a long healthy career. My biggest concern for young vocalists on the super fast track is when puberty or hormone changes set in and their instruments change. Will they be equipped mentally or technically to handle it?
T: I know your fabulous husband, Brian, is also a performer. How does that work in your relationship? It's got to be hard if you're both traveling.
MJ: The motto in our house is,"If you are not traveling then you are not working!" We love to work and pay bill — you know, grown-up stuff. Brian and I are extremely blessed to have each other. We are each other's biggest fans. We had the opportunity to perform Don Giovanni together earlier this year and it was such a comfort to have my other half sharing the stage with me. We acknowledge each other's strengths and support each other's weaknesses.
T: Tell me more about your current role in Don Giovanni and about the production. The cast is really quite robust, young, and talented.
MJ: I'm performing Donna Anna in Don Giovanni. This will be my third production singing Donna Anna. Normally, Donna Anna is a broken record of "Woe is me!" and she faints more than a fainting goat. However, our director, Nic Muni, helped me find a hidden strength inside of her. That bit of strength has sparked such a new fire under this character for me, not to mention the incredible energy this cast possesses. We all knew each other one way or another and it's such a treat to meet up with them again.
T: Earlier today I saw a commercial for ice cream, of all things, and, of course, they used the parody of the "fat lady singing" to mock opera. It's a horrible comparison because, as you and I know, the art form really is amazing, comprehensive, and in need of a younger audience to embrace it. Why do you love the art form so much, and what do you think can be done to build audiences as we go forward?
MJ: Opera has it all: music, dance, acting, fashion, love, drama, comedy, betrayal. The list could go on and on. I love that Opera Philadelphia began showing the operas on the Mall. I fell in love with opera from watching TV. My first opera was Madame Butterfly on PBS. I think we have to take the time to explain the art form instead of keeping it a secret. There is something for everyone!
T: You've tackled a lot of the big diva-licious role — the title role of Aida, Alice Ford in Falstaff, Leonora in Il Trovatore, and Mimi in Boheme. Who haven't you played yet that you are just dying to get your hands on? (I'd personally love to see you do Tosca!)
MJ:Ding…Ding…Ding! You guessed it! I'm aching for a chance to sing Tosca. Have your people call my people!
Michelle Johnson stars in Don Giovanni at the Academy of Music through May 4, 2014. For more information and for tickets, visit Opera Philadelphia. Check out some still from the production below.
---
Kelly and Massa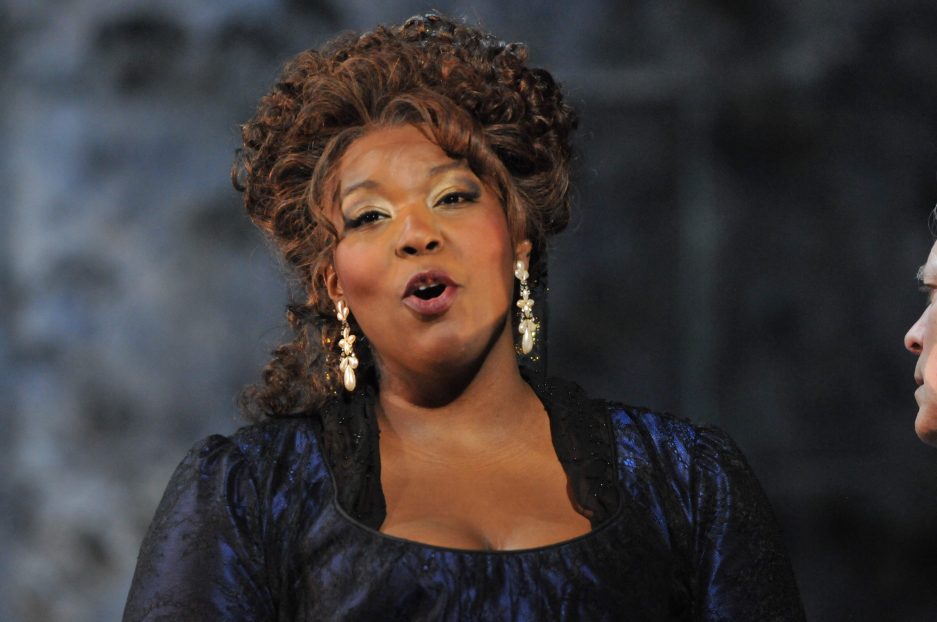 Kelly and Massa

Kelly and Massa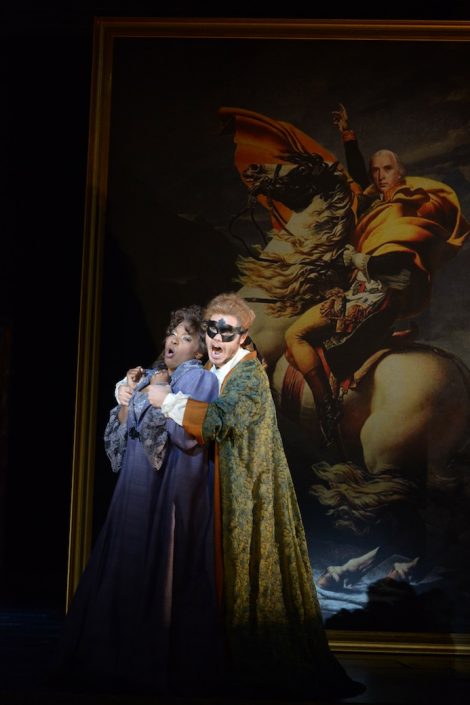 Kelly and Massa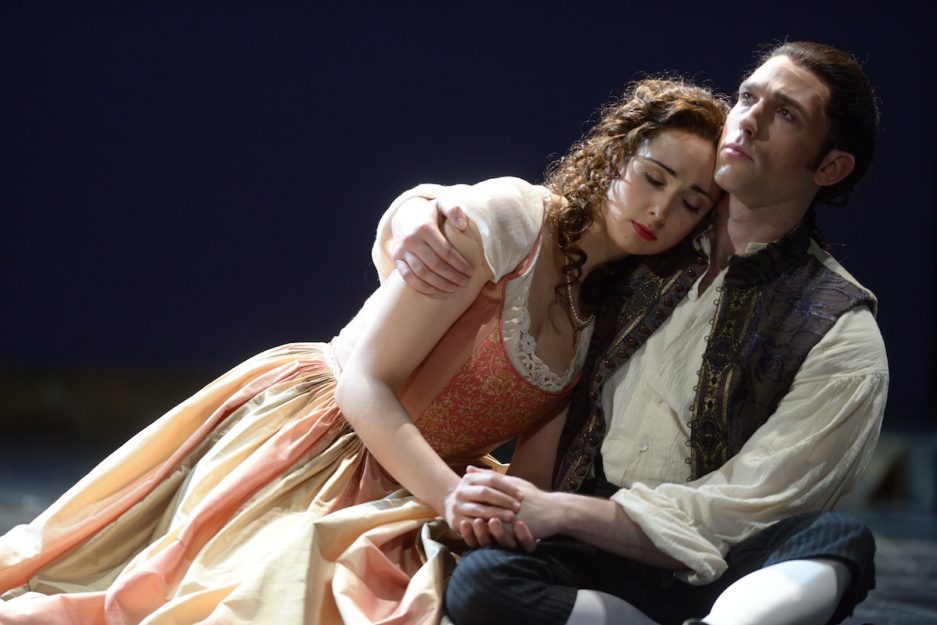 Kelly and Massa

Kelly and Massa

Kelly and Massa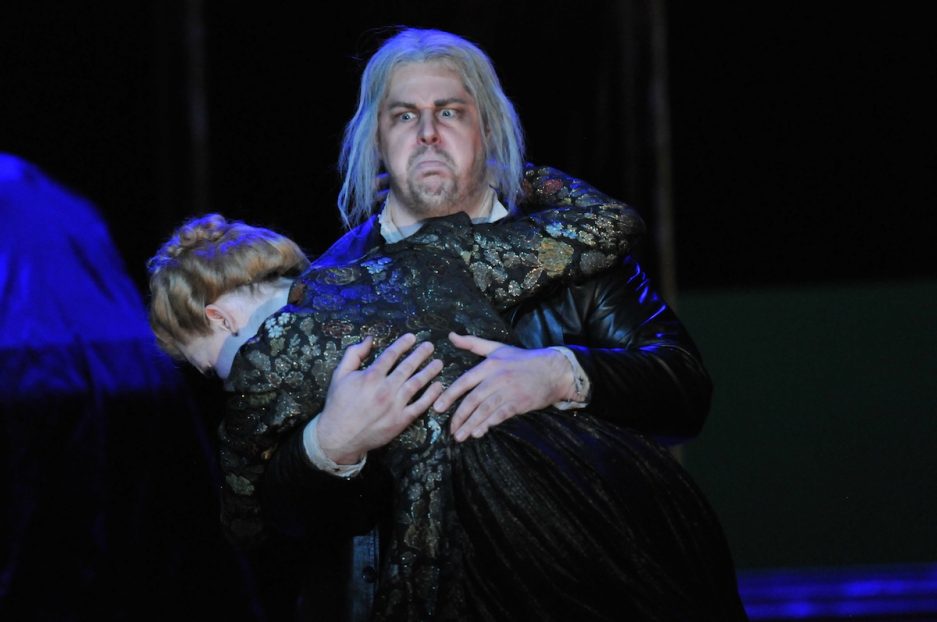 Kelly and Massa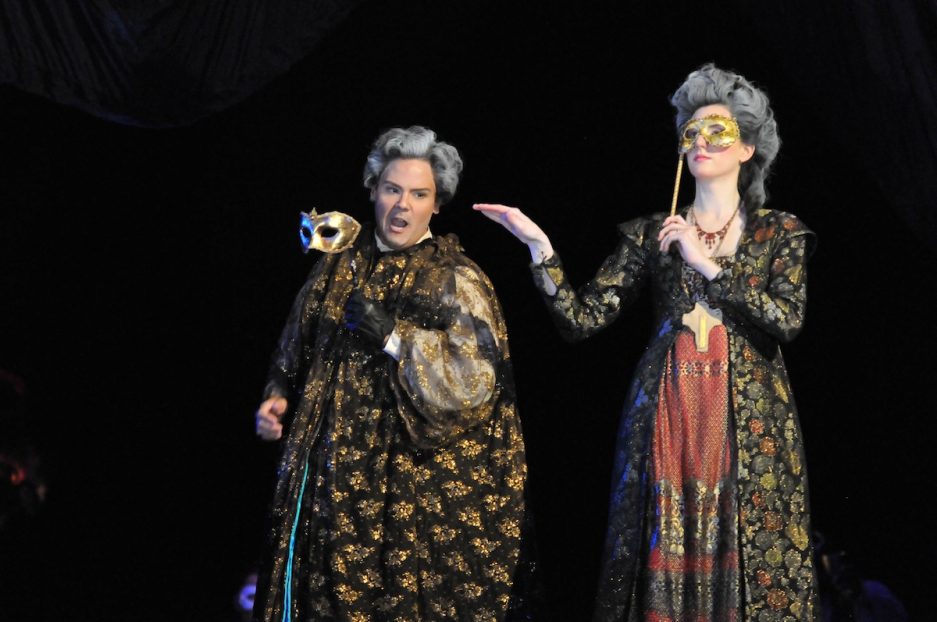 Kelly and Massa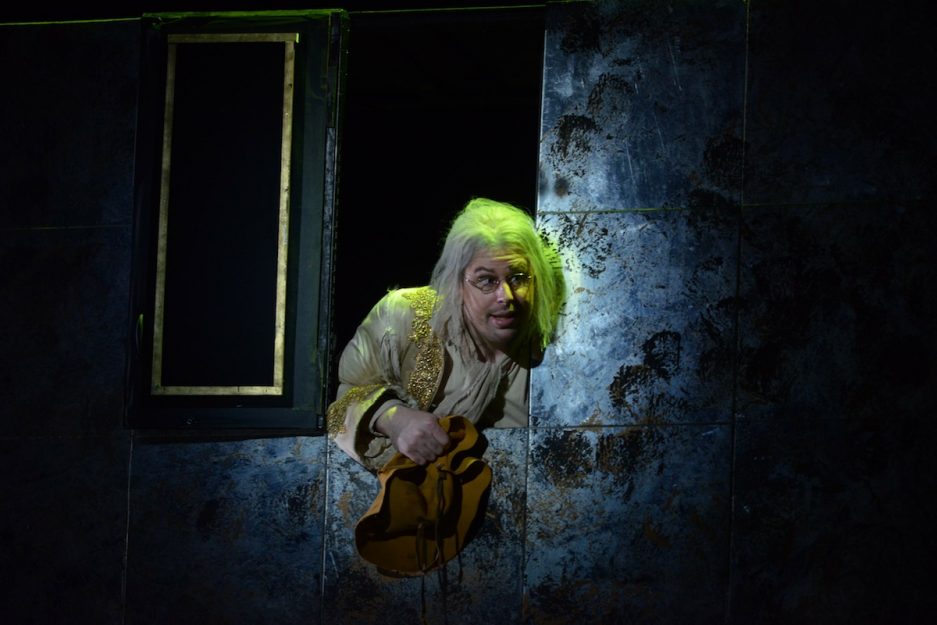 Kelly and Massa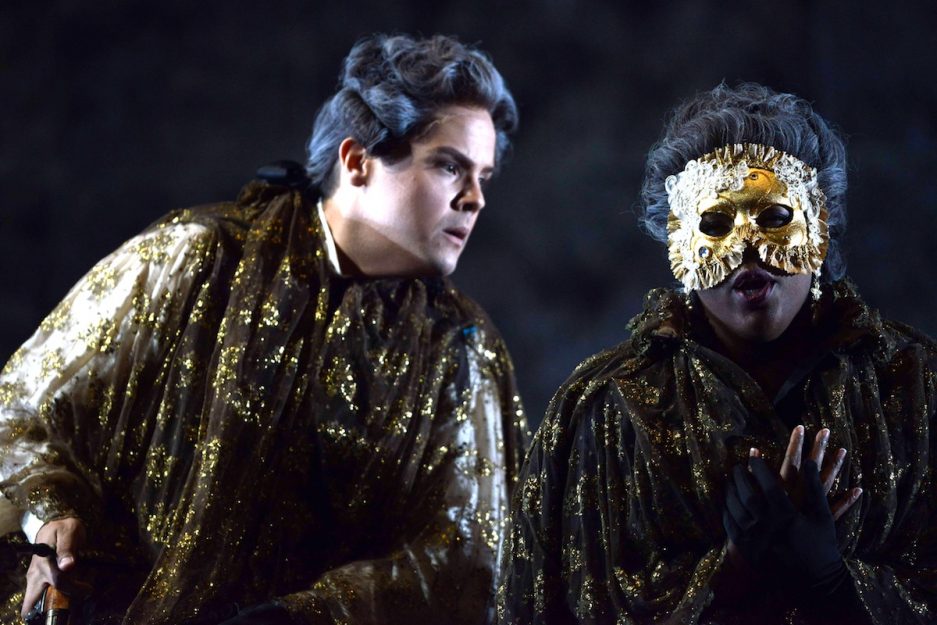 Kelly and Massa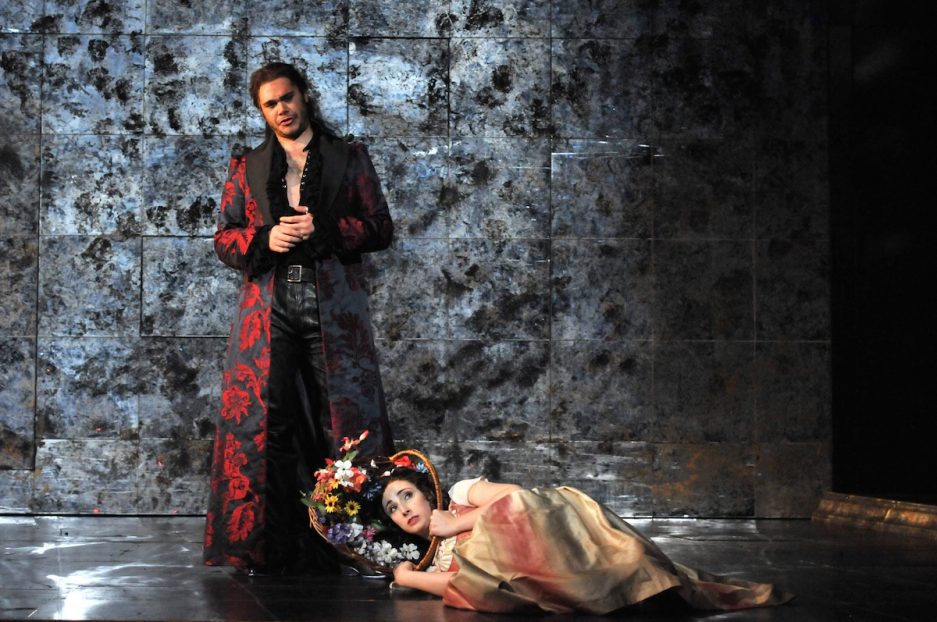 Kelly and Massa

Kelly and Massa

Kelly and Massa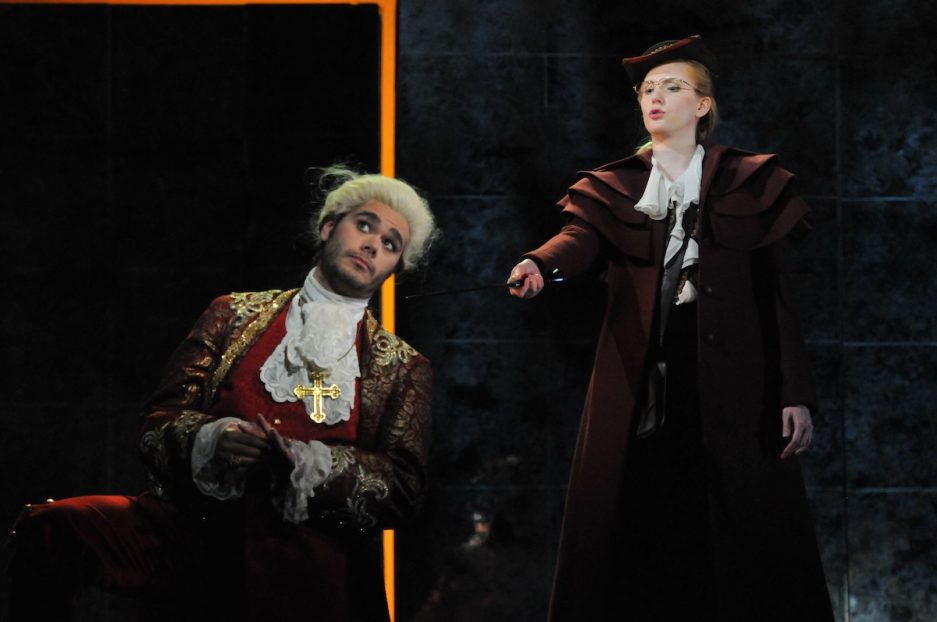 Kelly and Massa

Kelly and Massa

---
---