Yogis—You Cannot Miss this April Event with World-Renowned Sadhguru
This spring Philly will be at the forefront of the international yoga scene. On April 27th, anyone age 15 and above will have the rare opportunity to learn first-hand from the world-renowned, Sadhguru. Founder of the Isha Foundation, a non-profit made up of more than 7 million volunteers, he leads a worldwide community in initiating large-scale projects that alleviate poverty, support education, rural rejuvenation and land restoration and finding happiness from within, across the world.
Lucky for Philadelphians, he'll be hosting his only East Coast event this year right in the center of the city at the Pennsylvania Convention Center. Focused on creating world peace through group meditation and finding lasting happiness from within, Sadhguru hopes to inspire people from around the world to join him in creating a beautiful and conscious world.
Spring's a time of rebirth—why not start your refresh from within by attending the weekend event. Here's everything you need to know about Sadhguru's 2-day session:
Who is Sadhguru?
Author of more than 50 yoga books, including the New York Times best-seller, Inner Engineering, A Yogi's Guide to Joy, and spiritual guru connected with high-powered celebrities like Ariana Huffington, Dierks Bentley, and Donna Karan, Sadhguru has made it his life's mission to help others find their true joy through a simple a 21-minute daily meditation. He's spoken at international political and academic forums, including the United Nations, Harvard School of Medicine and the World Economic Forum.
What will you learn?
During the weekend-long Inner Engineering event, Sadhguru will be sharing a 21-minute meditative practice called Shambhavi Mahamudra Kriya. This practice creates a chemistry of health, happiness & bliss within yourself. No prior yoga knowledge or level of physical fitness is required, just a willingness to listen to what your body is telling you. Sadhguru describes Inner Engineering as "neither a religion nor a philosophy or dogma. It is a technology for wellbeing. One does not have to believe or disbelieve, just has to learn to use it," he says. "Yoga is a technology used to bring the body and mind to the peak of their capabilities, allowing one to live to the fullest."
Where is the event?
The event will take place on Saturday, April 27th (9 a.m.-9 p.m.) and Sunday April 28th (7 a.m.- 3 p.m.) at the Pennsylvania Convention Center (1101 Arch St.). More than 5,000 participants are expected to join together to meditate, find their inner happiness and promote world peace. Want to join them? You can register here.
When should you get started?
Prior to partaking in a weekend of spiritual guidance, Sadhguru requests all participants to complete Inner Engineering Online course to align your mind, body and emotions, allowing you to fully feel the impact of the event. You can get started with the coursework here.
Why will it change your life?
In just 21-minutes a day, Sadhguru's practice has been proven to improve sleep, reduce anxiety and depression, and address the root of chronic conditions like asthma, migraines, and hypertension. By focusing on the spine and purifying your energy through breath control, the seated practice allows you to manage stress, symptoms that consistently ail you and empower yourself to live life the way you want. It's a simple, balancing practice you can employ at a moment's notice to maintain your best self.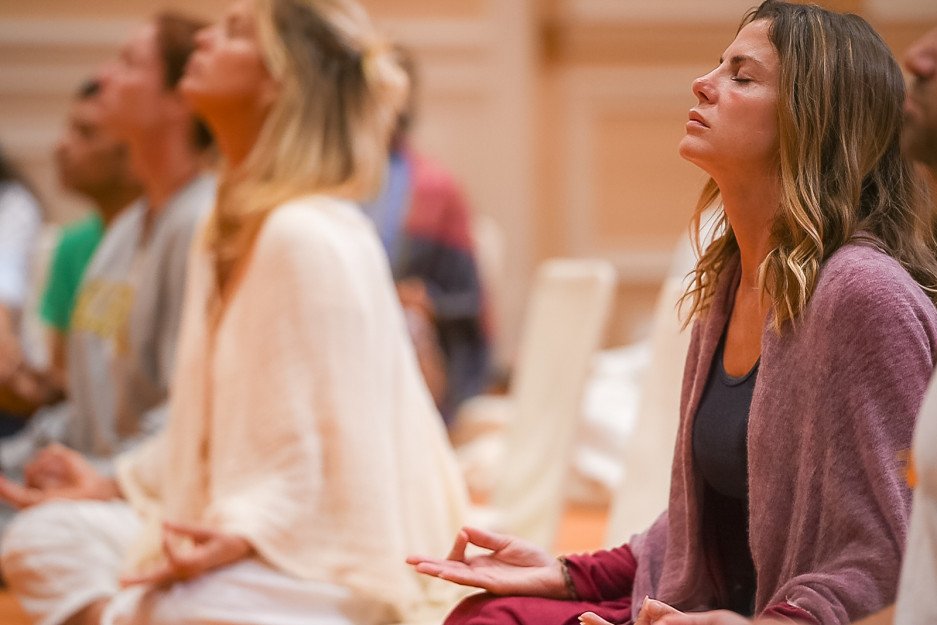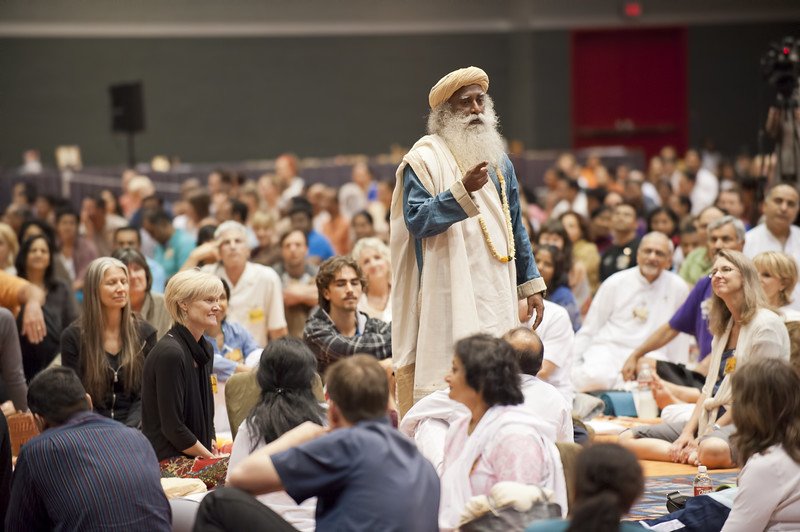 Ready to find your inner joy? Start your online sessions today and register to learn directly from a world-renowned yogi on April 27th-28th.
This is a paid partnership between Isha Foundation and Philadelphia Magazine's City/Studio
---