Here Are the 3 Essentials of a Trendy Wedding in 2021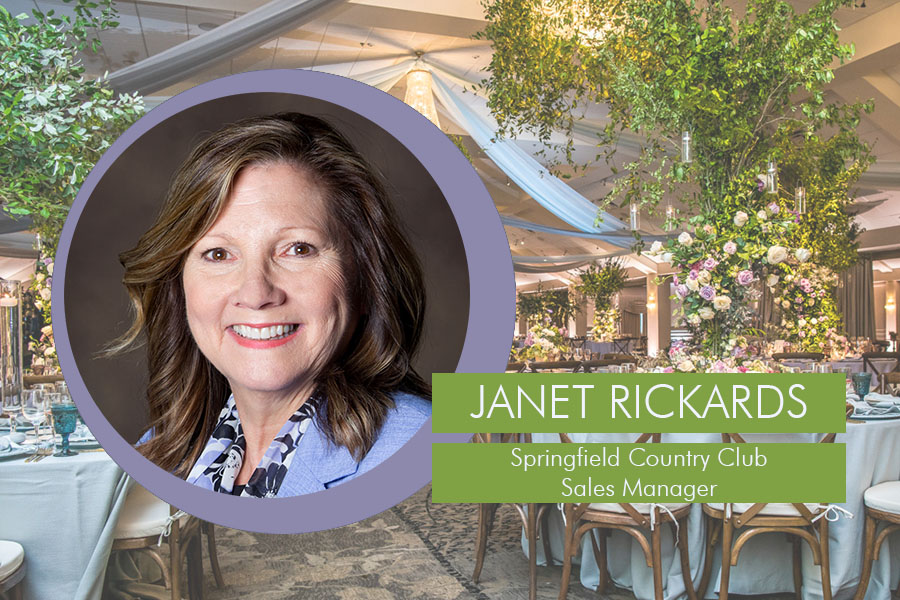 Janet Rickards is the Sales Manager at Springfield Country Club, an award-winning special event venue open to the public located in Delaware County, PA. Here, she answers your questions about wedding planning along with insightful tips, insider advice, and her thoughts on the latest trends.
What advice do you have for couples in search of the perfect wedding venue?
Versatility and track record. A lot goes into planning a wedding, and while a location's space and aesthetics may check off all the boxes on your wish list, ensuring that the venue is aligned with the right professionals can make or break the overall experience. Also consider the "what ifs" and how the venue can accommodate…What if there is inclement weather; can the venue offer you a back-up plan in case your outdoor ceremony gets rained out? Seek out a venue with a variety of indoor and outdoor space options backed by seasoned sales, event and culinary teams who have planned and executed countless events and have had years of experience to refine their craft. On your wedding day, you deserve a team by your side ready, willing, able and excited to deliver an unforgettable, seamless and enjoyable experience, rain or shine.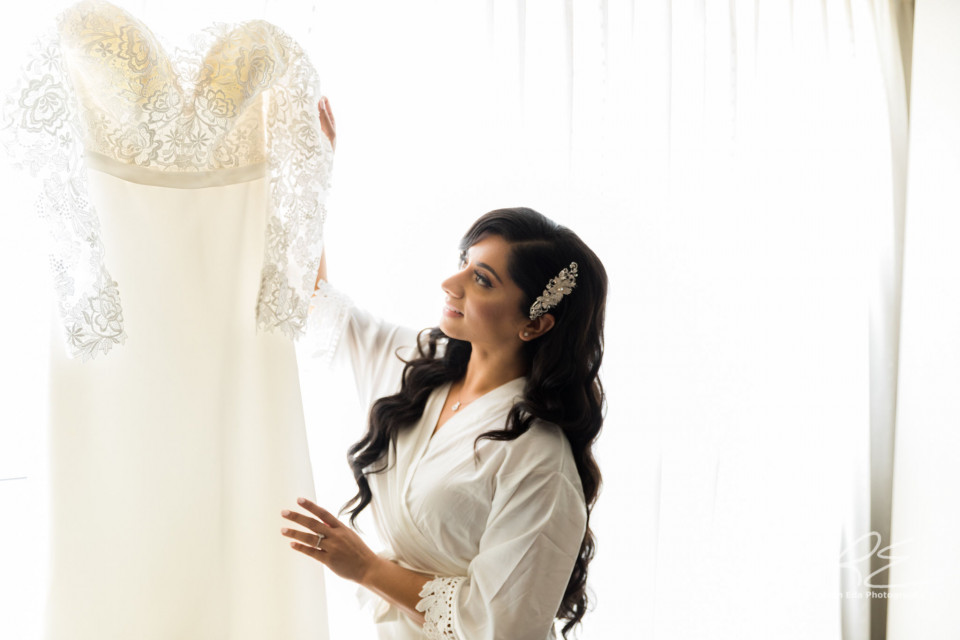 When the planning is complete and the wedding is approaching, what last minute tips do you have for couples?
The day of your wedding is going to be exciting and action-packed. Make sure to eat the morning of the wedding and bring some non-messy snacks for the limo or whatever means of transportation you are using that day. It's a long day before you even get to the reception. And be sure to stay hydrated by drinking plenty of water!
If you have arranged for a hotel stay overnight after the festivities, be sure to check into your room prior to the reception. Don't wait until after it ends. Incorporate the hotel check-in into your day-of event timeline to make sure this doesn't get overlooked. Remember to also bring a padded hanger and garment bag for the dress and veil.
What is one of your favorite new wedding trends?
A trend that has emerged from event planning during the pandemic is the reinvention of traditional seating arrangements. While mixing round banquet tables with rectangular feast tables is still a fun way to break up the room, the newest trend is to add smaller tables of two and four along with the more traditional tables of eight and ten. These new arrangements are very intentional and designed with the couples' guests' best interests in mind. A lot of thought and preparation goes into this process, but it truly has shown to be worth the effort. Guests appreciate the attention to detail and have an added sense of security knowing that they are going to be able to sit and eat with members of their household. Discuss this option with your venue in advance to make sure they have the table variety needed to accommodate this new trend.
If you are planning your wedding and looking for some expert advice or interested in learning more about the Springfield Country Club venue and wedding package options, please click here or call (610) 690-7600 to get in touch with the sales team.
This is a paid partnership between Springfield Country Club and Philadelphia Magazine's City/Studio
---