Tri-State Toyota Dealers Association
---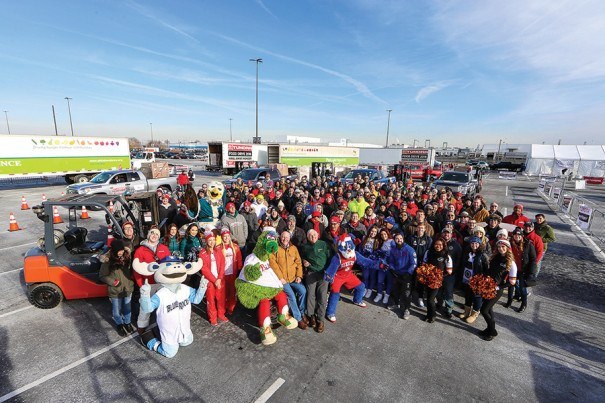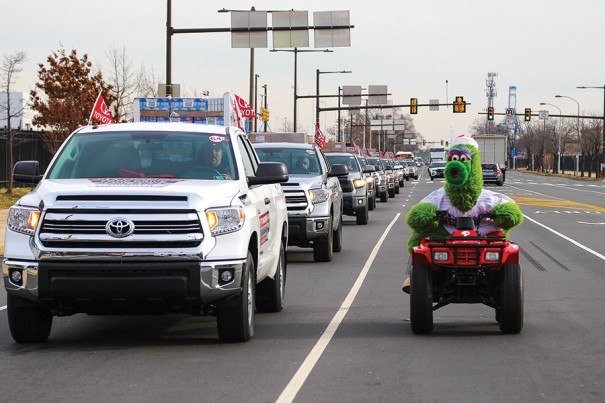 ---
Each year, a convoy of Toyota Tundra pickup trucks delivers pallets of food to Philabundance during the annual event to "haul away hunger." Paul Muller, president of the Tri-State Toyota Dealers Association, shares the event's importance.
52.9M pounds of food distributed in our service.
410K+ people helped.
390K+ meals distributed.
What is the impact of food insecurity in the Philadelphia Region?
According to Feeding America, across all Pennsylvania counties, Philadelphia County had the highest rate of food insecurity at 15.8 percent. Philabundance, the largest hunger-relief organization serving communities across the nine counties in Pennsylvania and Southern New Jersey, was founded on the belief that no one should go hungry while food goes to waste. The 14th edition of the Toyota Tundra Food Drive: Haul Away Hunger initiative will raise money to help Philabundance distribute meals to our neighbors in need. This year's campaign organized by the Tri-State Toyota Dealers will culminate in an event featuring a convoy of over 75 Toyota Tundras rolling through the streets of Philadelphia to deliver pallets of food to Philabundance.
Why is supporting Philabundance important to Toyota's philanthropic efforts?
In Philadelphia County, one in six people are experiencing a hunger crisis. Philabundance is a lifeline that feeds more than 135,000 people each week, 30 percent of whom are children and 16 percent who are seniors. Philabundance works with more than 600 community partners, 300 directly and 300 through partners who redistribute our food. These past two years have served as a stark reminder of the food insecurity within our communities. It's more important now than ever that we find meaningful opportunities to give back.
What impact does the Toyota Tundra Food Drive have for the community?
The Tri-State Toyota Dealers are certainly excited to hold the Toyota Tundra Food Drive event again after two years of hiatus due to COVID-19 restrictions. While forced to cancel our annual food drive event the past two years, together with our business partners in Greater Philadelphia, we created a new Lil'Abundance donation drive that raised awareness and funds for children's food insecurity to fund free food for kids and their families through Philabundance's BackPack program. The Lil'Abundance campaign provided over 14,000 backpacks to kids facing hunger. The total food donation to Philabundance from the lastToyota Tundra Food Drive event held in 2019 was the largest in the event's history, providing 450,000 pounds of healthy food to those in need.
What would you tell someone who would like to get involved?
Just one meal makes a difference.Every meal you help provide is another worry off someone's plate. You can do tremendous amounts of good with even a small amount of effort—it just takes each person doing a little bit at a time.
215-339-0900, philabundance.org
Click here to return to our list of sponsors.
This is a paid partnership between Tri-State Toyota Dealers Association and Philadelphia Magazine's City/Studio
---