The Top 4 Rings for Every Kind of Bride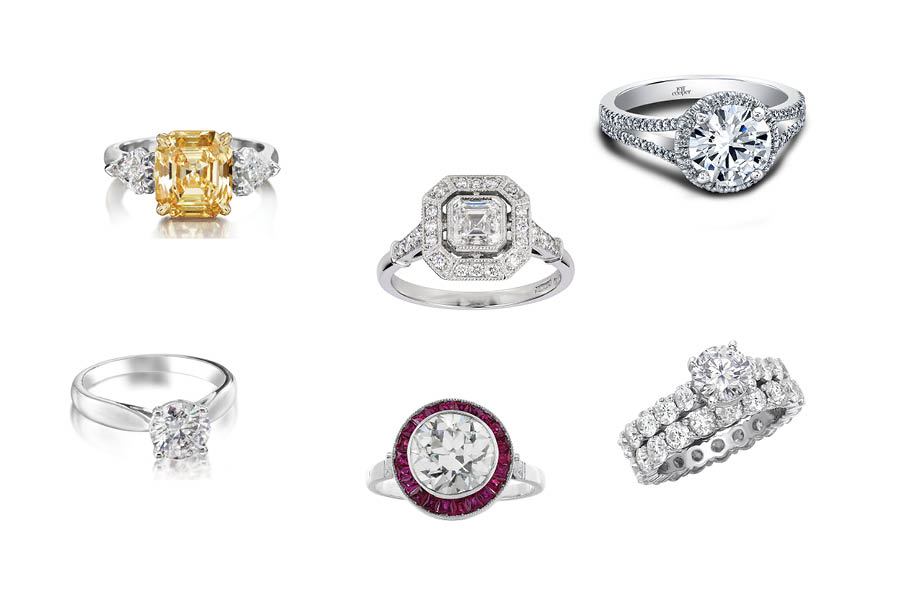 Ready to pop the question? Congrats! While shopping for the perfect sparkler for your bride-to-be is so exciting, it can also be absolutely daunting trying to decode what she actually wants. Diamond or no diamond? White, yellow or rose gold? One-stone or three? Don't stress, you're only purchasing a symbol of your eternal love for the person you want to spend the rest of your life with (we're kidding, relax).
To make the toughest decision of your shopping life a little easier, we've enlisted the help of our friends at Golden Nugget Jewelers. With a huge selection of diamonds and a great range of prices, rest assured, they've got you covered when it comes to what she really wants.
Here's what rings are right for each type of bride. Boyfriends—take notes!
The Minimalist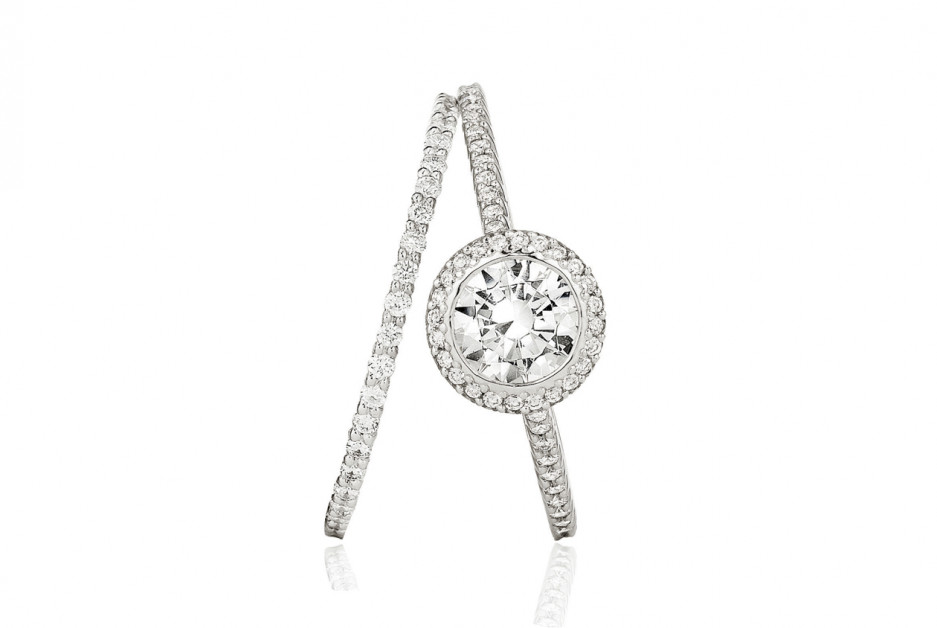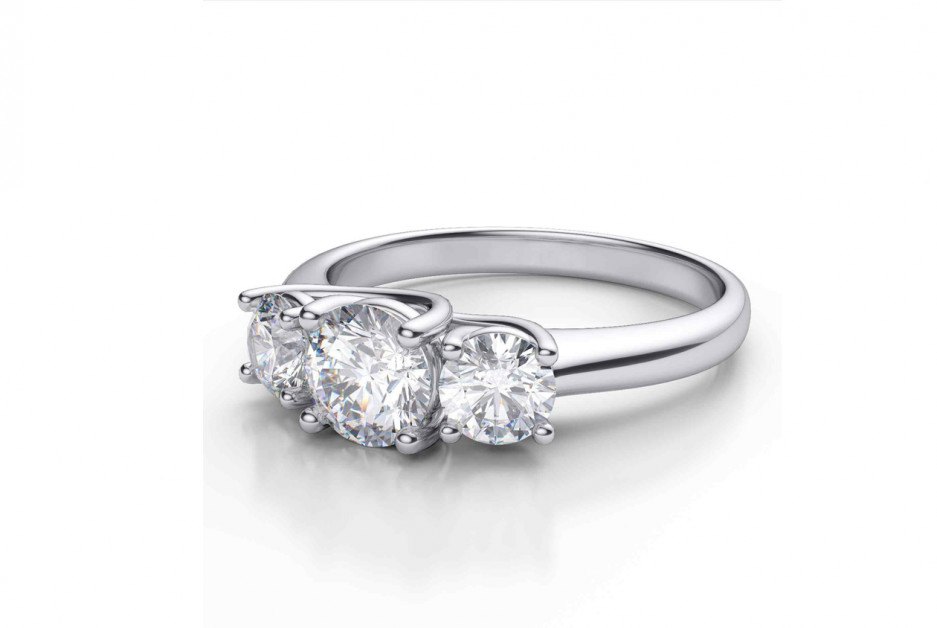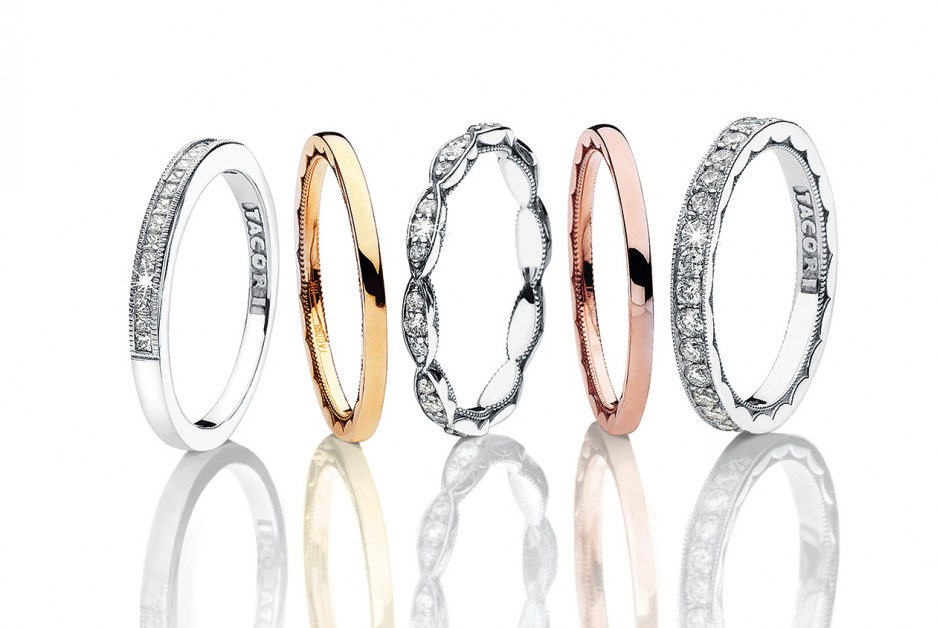 She's a firm believer in the simpler, the chicer. Avoid anything too over-the-top and zero in on solitaires or classically simple three stone sparklers. For something a little more different—opt for a simple band with mixed metals or small stones. They'll also suit her less-is-more style.
The Traditionalist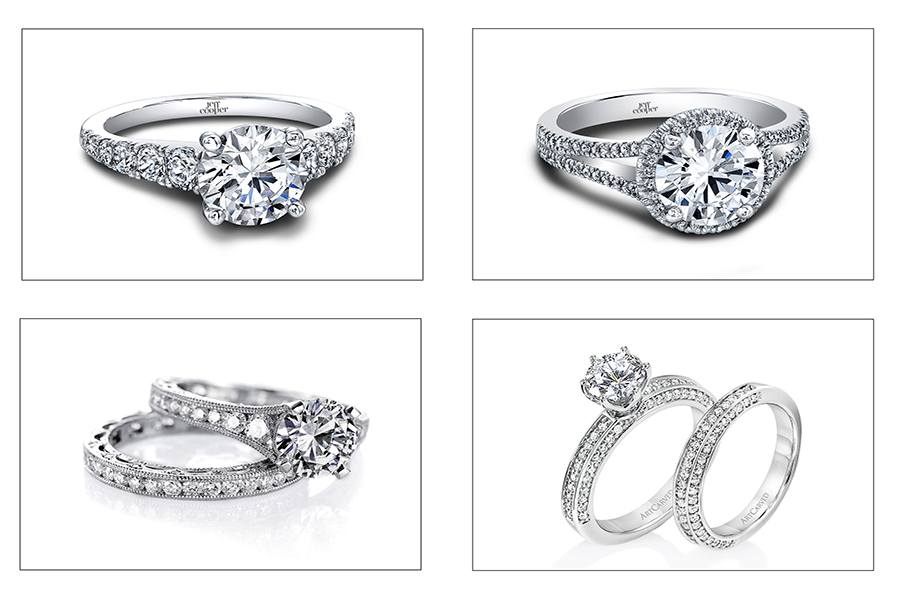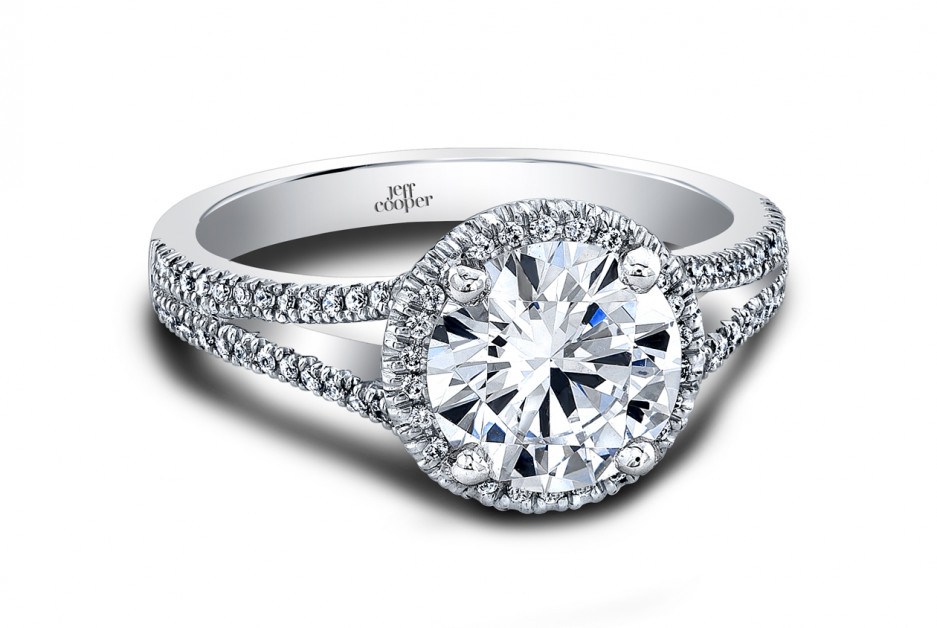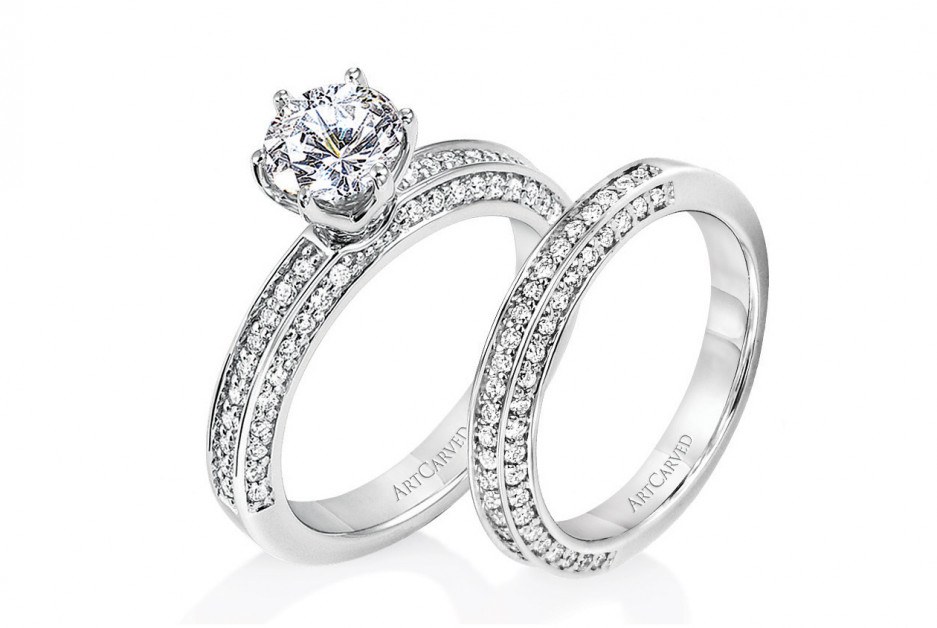 She always knows exactly what she wants and engagement rings are no exception. The classic solitaire diamond is the essential option for a traditional bride-to-be. Opt for round cut diamonds that will pair perfectly with her pavé wedding band.
The Lover of All Things Antique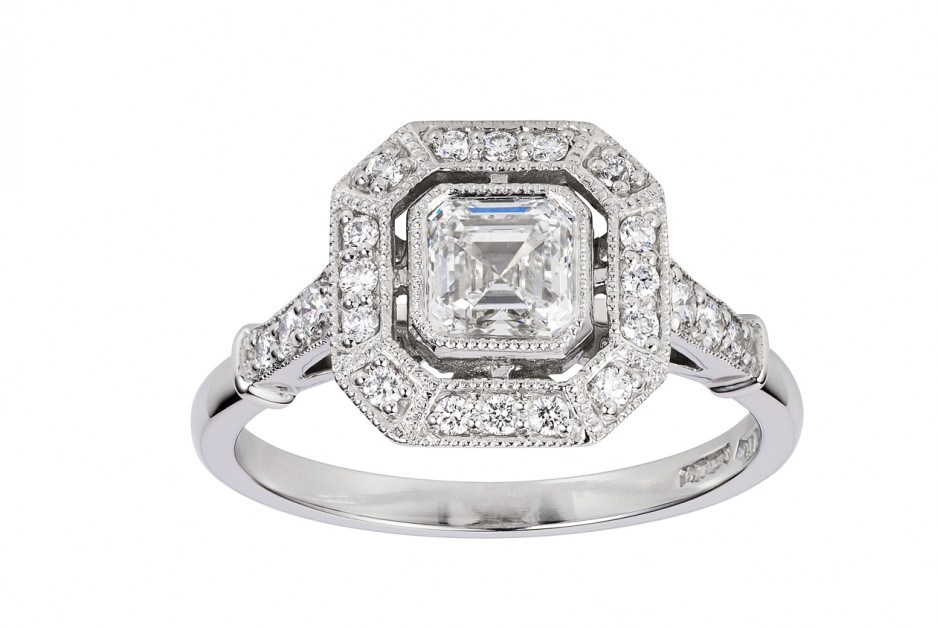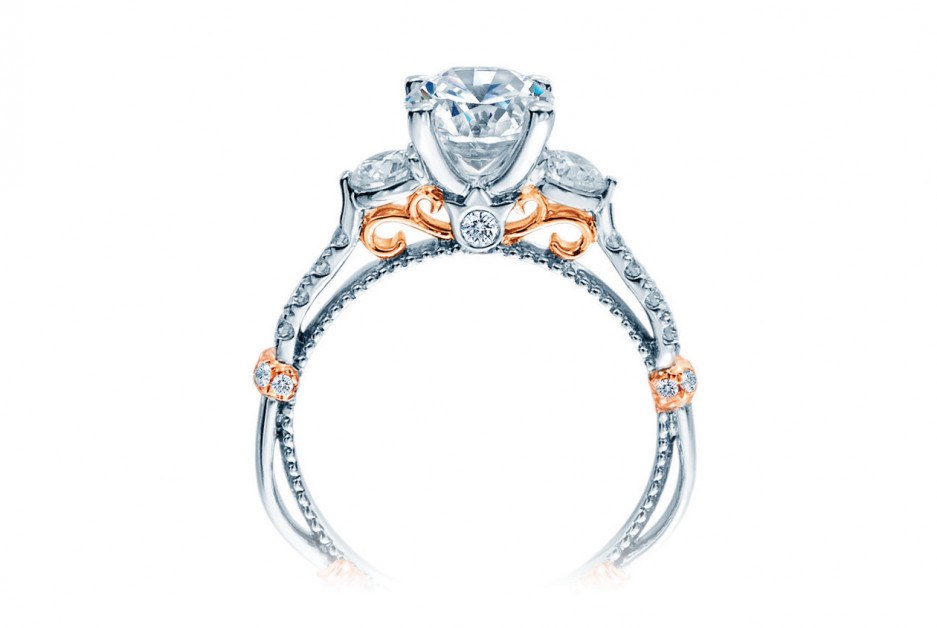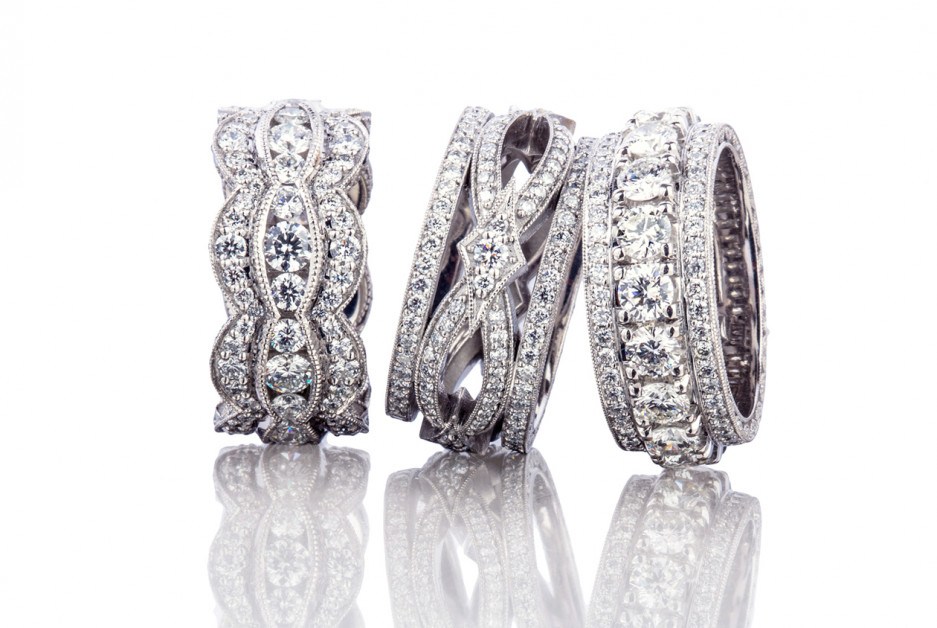 She's inspired by all things Great Gatsby and Grace Kelly. She'll want a uniquely shaped stone in a statement setting. Search for something that feels historic, but is actually brand new. Mixed metals on the setting will surely wow her and add extra glamour to the set. Etched metals, floral designs and a little Art Deco are all ways to infuse old-world charm into your choice.
The Glamorous Girl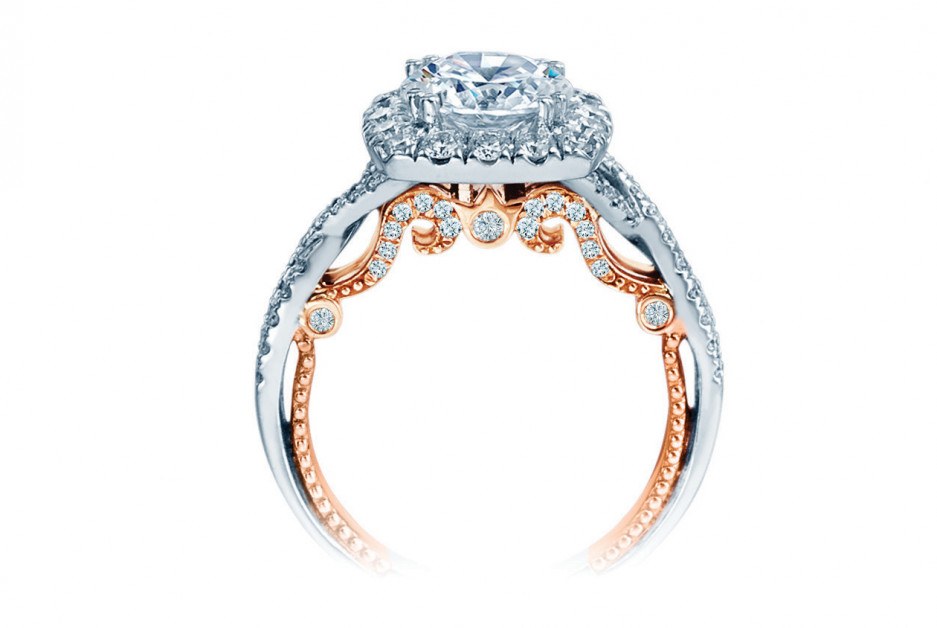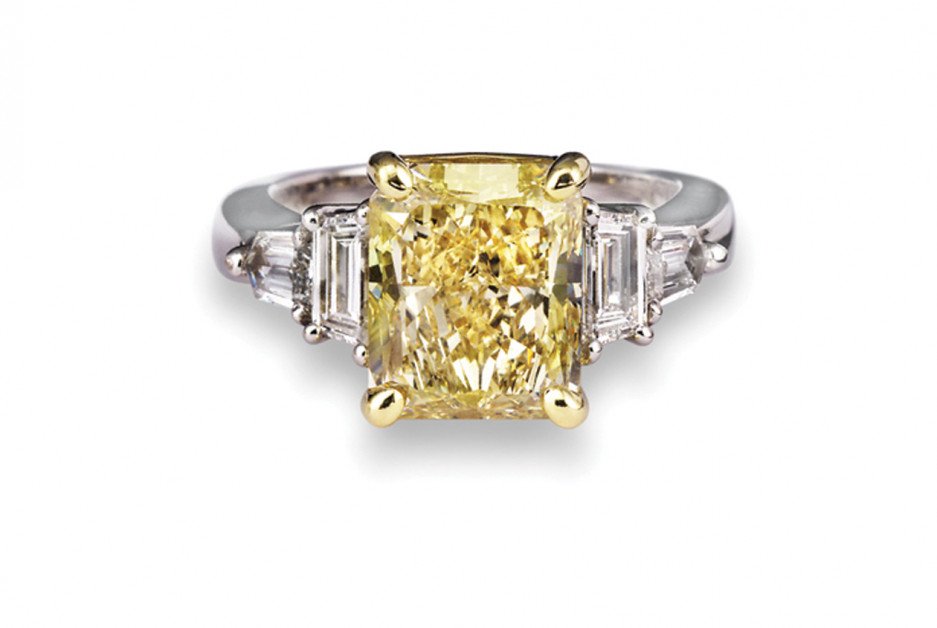 She loves a bit of bling… and by that we mean all of the bling. When it comes to her ring, the bigger, the better. She wants diamonds galore and a big ol' sparkler smack dab in the center. Intricate detailing inside and along the prongs is an added touch she'll adore.
The Trendsetter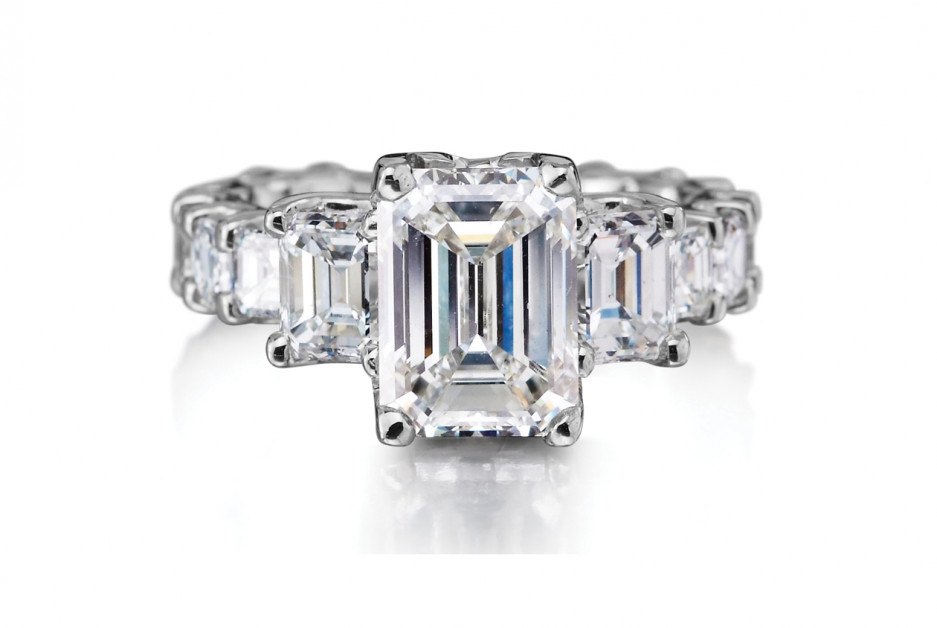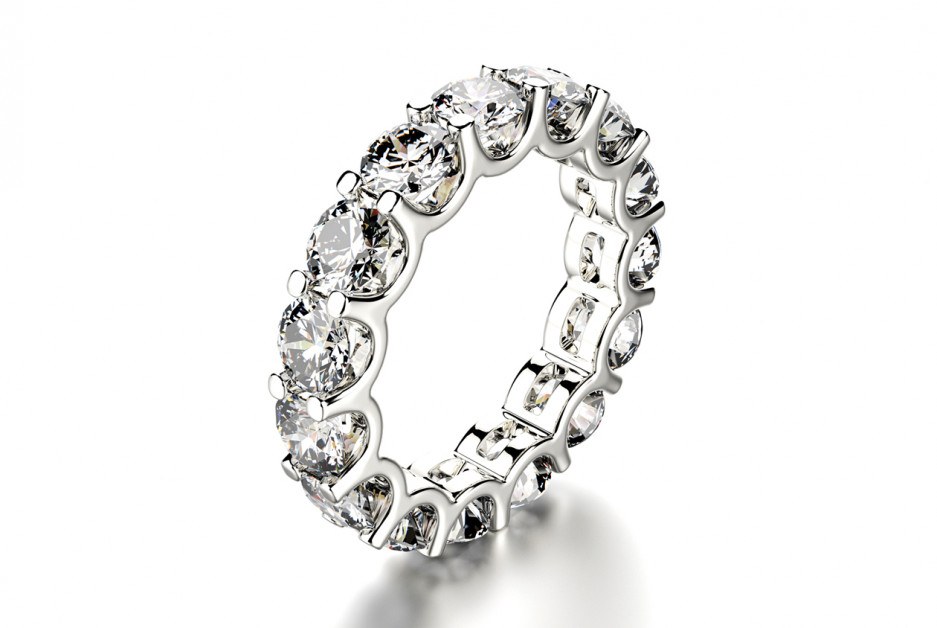 She's always in-tune with the newest fashions and wants her ring to reflect her dedication to all things au courant. A fashion-forward stone shape, like an emerald or oval cut keeps her current while still crafting a timeless treasure she'll wear for decades to come. If you're not convinced a white diamond solitaire is the way to go, try a diamond band or a colored stone, like a canary yellow diamond instead. They're oh-so-cool without being over-the-top.
The Alternative Bride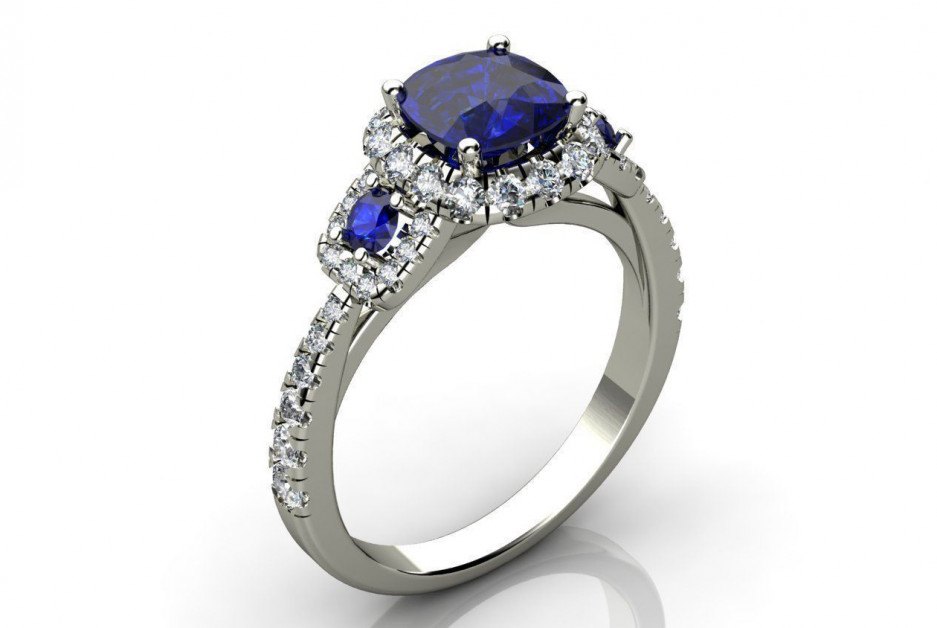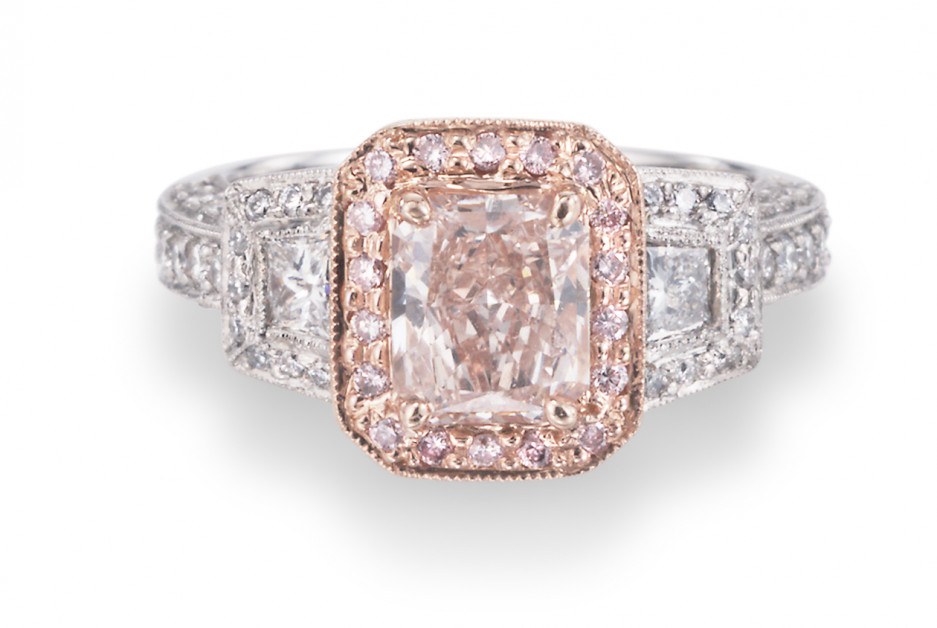 She's certainly not set on a diamond—so you might want to expand your search a bit. She's looking for something that breaks from convention and stands out. The easiest way to achieve her alternative ideal is to infuse a little color into your choice. You could opt for a stunning sapphire, or morganite instead. If you want to stick with a diamond, look for something with added interest like a ruby or sapphire halo surrounding the sparkler or an interesting shape and setting.
For more than thirty years, family-owned-and-operated, Golden Nugget Jewelers has helped the tri-state area solidify their love with the perfect ring. With one of the largest selections of loose diamonds, bridal rings and fashion jewelry, they're bound to have the perfect piece for your perfect life partner. Stop by their shop today at 800 Chestnut St. Philadelphia, PA 19107 or shop online.
This is a paid partnership between Golden Nugget Jewelers and Philadelphia Magazine's City/Studio
---