SLIDESHOW: Check Out These Smart, Sustainable Homes Coming to Haverford
Over the last few years, more and more green homes have popped up on our radar. The only problem is that these residences have historically existed in city proper. It's not totally surprising, though. With energy efficient high rises and opportunities for urban ecological features (think: green roofs and ground-up design), it's unsurprising the city has become a boon for eco-friendly residential properties. But we have to admit, all of this city-concentrated development had us thinking: why aren't the suburbs getting any of the environmentally conscious love?
Behind many of those green housing initiatives in Philly is Equinox Homes. The company has worked extensively within the city by bringing us such projects as Folsom Powerhouse, a mixed-income environmentally conscious residential development. And now: we're psyched to report that they're bringing that same mindfulness and expertise to Haverford, where their latest property 234 Montgomery dovetails many of their sustainable initiatives they've championed in their urban residences.
Per Equinox, the homes are Energy Star certified thanks to thickly insulated walls and energy efficient lighting and appliances. The homes also use low VOC materials, feature programmable fresh air ventilation systems and include remotely operable thermostats so you can manage your energy usage from home or on the go. Residents can also nix the need for a vehicle; 234 Montgomery's address boasts a "Walk Score" of 77 and is in super-close proximity of public transit and loads of local entertainment.
Likewise, the homes are considered Smart Homes, meaning they have appliances, lighting, heating, air conditioning, security, cameras and entertainment systems that are capable of communicating with one another and can be controlled remotely by a time schedule, from any room in the home, as well as remotely from any location in the world by phone or internet. Every home comes with a package including entry locks, thermostats, foyer lighting and exterior camera, with a variety of additional devices also available.
The residences are also notably style-forward. Standard features include: solid wood kitchens with granite or quartz countertops and tile backsplashes, GE Café appliances, oak flooring throughout Living area, wet bars and gas fireplaces in most units. All of the fixtures, meanwhile, are ultra-modern and sophisticated. Outside, residents are treated to private roof terraces and two-car garages.
Should homeowners decide to upgrade their unit, there's a variety of customizations available, too, including: elevators, in-floor bathroom heat, home theater systems, full-house music systems and customized closet fittings.
To check out the gorgeous homes for yourself, click through the slideshow below: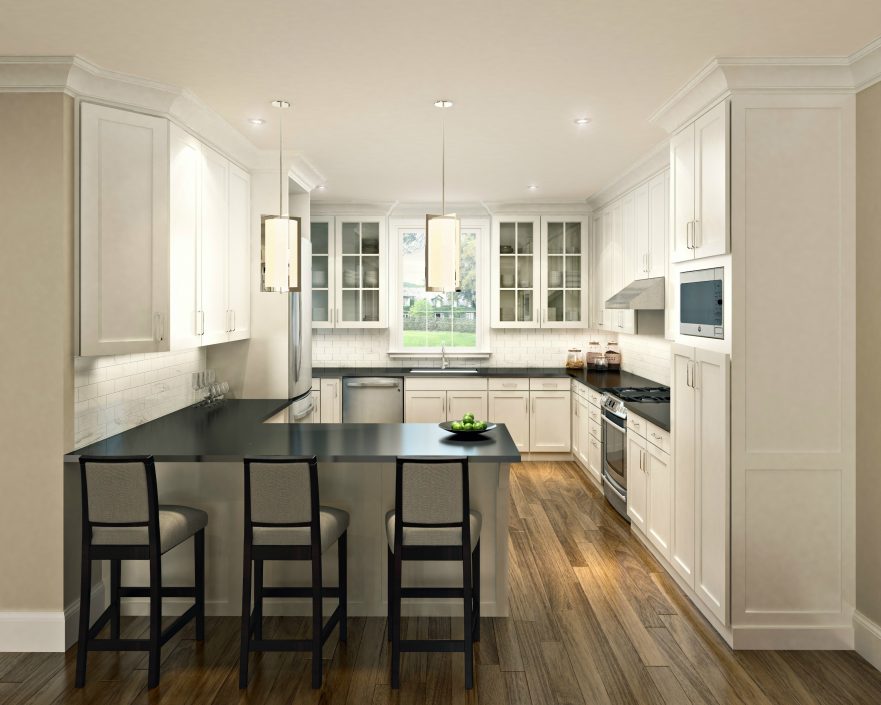 For more information about purchasing a 234 Montgomery home, an Open House program property, click here.
This is a paid partnership between Open House and Philadelphia Magazine's City/Studio
---