Sharing Our Stories: Meet the Community Impact Reporter Who Faced Breast Cancer Twice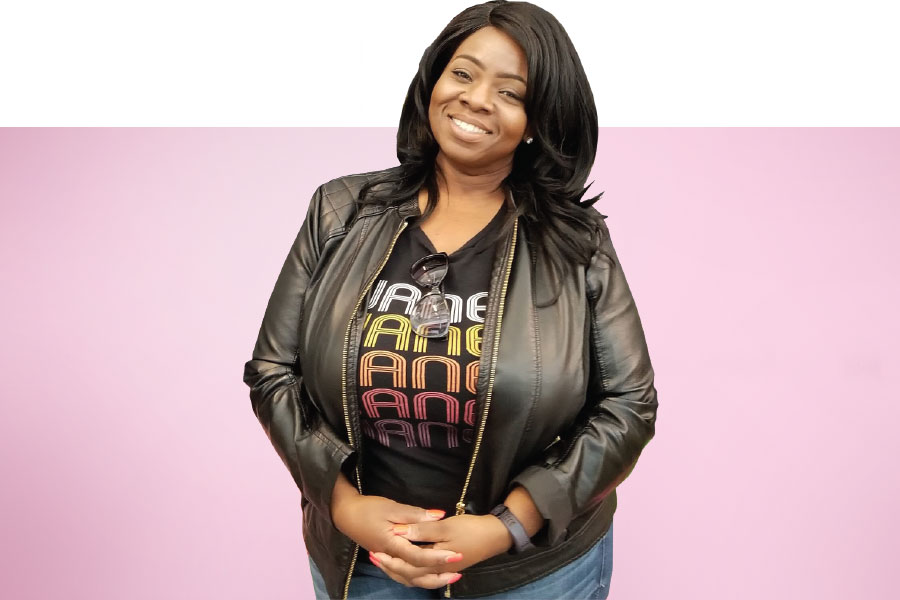 KYW's community impact reporter Racquel Williams never thought that breast cancer would happen to her—until it did. A two-time survivor of the disease, she now tells her story to inspire other women to get screened.
Prior to your diagnosis, what was your relationship with breast cancer like? What led you to get your initial screening?
Hosting a community affairs radio program, I talk about everything affecting the community. I interviewed doctors, the American Cancer Society, Susan G. Komen—I knew the importance of screening. I was marching, walking the walks, wearing the pink ribbon, telling everyone to get screened, and I wasn't doing it. I just never thought it would happen to me.
Then I found a lump in my breast and finally got a mammogram. Nothing showed up on the scan, but the lump was still there, so we did a 3D mammogram, and still saw nothing. So we did a needle biopsy. I got a call at work—I remember hearing "the type of breast cancer you have—" and I couldn't hear anything else after that.
What has your journey looked like?
I had DCIS; ductal carcinoma in situ—the type you "want" to have if you have breast cancer. I went through two surgeries, a successful lumpectomy, and there were no cancer cells left in the area. I didn't need chemotherapy, radiation, or medication. Everything looked great.
Five years later, I was getting a scan once a year. I continued working as a community affairs host; even during and after the surgeries. I felt like I could get the message out as a breast cancer survivor. The American Cancer Society asked me to tell my story at their conference and I agreed. Two days before I had to give the keynote, I got a call with results from my scans—the breast cancer is back. Now, I am preparing for a bilateral mastectomy.
When I had to give the keynote, I decided to share absolutely everything. When I share, I learn. I also put together a show called my Pink Sisters Circle of Survivors. It's a raw discussion in a room of women who overcame all kinds of breast cancer. It's never over, we still get our scans, but they're thriving. This is not a death sentence.
With your experience, how do you approach people who know the importance of screening and preventative care but still aren't getting tested?
Sharing my story is the best motivation, because that was me, too. I got scripts for rescans and threw them away—when I finally went, guess what happened? Thankfully, it was early, but if you keep throwing away those scripts, maybe it won't be so early, maybe you won't have such a good result. It's all about sharing lived experience. Ignorance is not bliss, especially knowing it might be hereditary. I want to make sure my daughters are screened early.
Reporting on health, I've learned about how underserved communities, especially Black women, are treated—I am aware of biases in healthcare and I look for them. I've learned that skill from others in the community who told me to educate and advocate for myself. You have to demand certain things. You have to make sure you're being offered everything.
Does connecting with people help you in navigating your own diagnosis, or does it make it more difficult?
Communicating, sharing, and learning help me. Stories of perseverance from other survivors, I can draw from that strength. I know that fighting cancer can be done—I've seen it, I see no reason why I can't as well.
Click here to return to Think Pink.
This is a paid partnership between Think Pink and Philadelphia Magazine
---