5 of Philly's Favorite Pizza Places Are Now Open for Delivery and Takeout
You can never really get tired of pizza. But at this point, you've probably moved through all your favorite toppings at your favorite spot, and as your eyes move down the menu and come to rest at the anchovies, you might be thinking you should experiment with a different restaurant tonight. Fortunately, from South Philly's classic Italian-style pies to the North Philly neighborhoods that brought you the so-called "best pizza in the nation," Philly has always had a great pizza culture. And according to Open for Takeout (a database of local restaurants that are still taking orders) many of Philly's favorite places are open and delivering pies, apps and even a six-pack or two. So, to help you continue your search for the perfect slice, we've gathered together Philly's favorite pizza places open for business.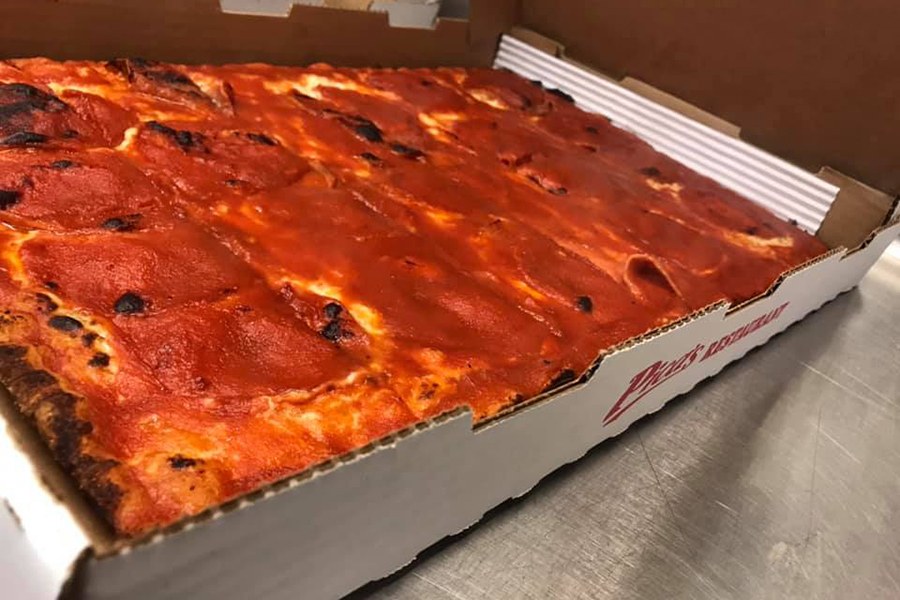 The pizza at Pica's Restaurant is a uniquely Philly institution. It's square, cooked in a pan, and has sauce on top of the cheese. More importantly, it's been around for 76 years, has been feted as a classic by every major publication in town (including this one), and was even shared as a snack by Tina Fey and Jimmy Fallon on the Tonight Show. The rest of the menu features Italian food that's brilliant in its own right, including house-made pasta. 610-789-7770 (Upper Darby), 484-983-3704 (West Chester)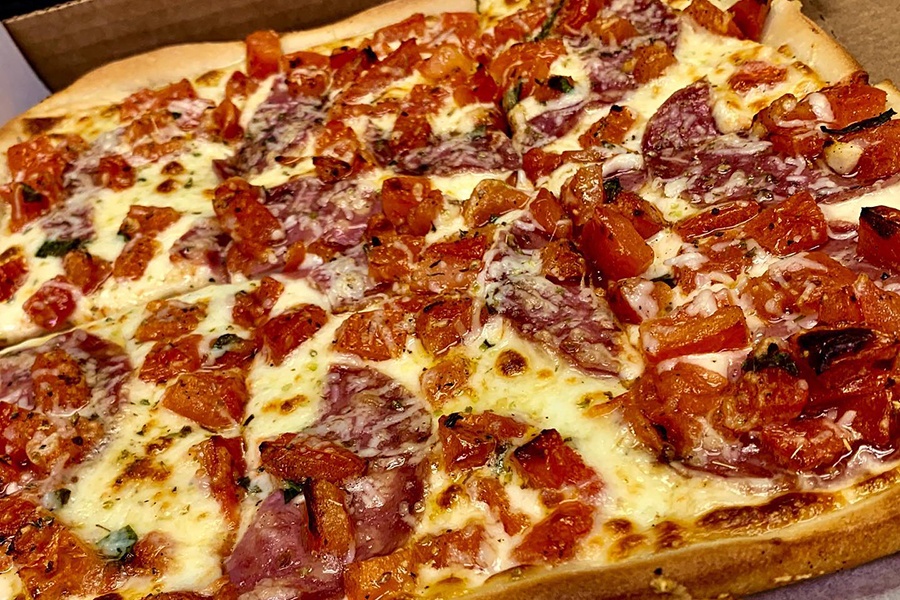 The sauce is homemade and the dough is made fresh daily at Stogie Joe's, which has helped make it one of the most beloved pizza places in South Philly—and South Philly knows its pizza. Try the soppressata pizza, or go cheese-less with a tomato pie. If you love their sauce, take it up a notch with their "crab gravy," made with whole crabs simmered in tomato sauce for six hours and available on its own to-go. 215-463-3030
The Couch Tomato Café proves that even if you're not eating healthy when you go out for pizza, at least you don't have to completely throw in the towel. With organic, locally sourced ingredients and sauce made from tomatoes roasted daily, these are real artisan pizzas that make the idea of a fresh slice mean something. It's also the place to go if you're looking for vegan cheese or a gluten-free crust that doesn't disappoint. 215-483-2233
If you're looking for a place that treats pizza like haute cuisine, you'll want to check out Sam's Brick Oven. Gourmet combinations like short rib and ricotta cheese or crabmeat and mussels with a white wine marinara make for a pizza dinner you can eat by candlelight. Check out the extensive appetizer menu, including wings ranging from Thai-style to garlic parmesan, and an eggplant parmesan tower. 610-658-2626
Pat's is a good-old-fashioned, no frills pizza shop that can make for you just about anything you want, with careful attention to detail (the bacon sprinkled onto the spinach and ricotta pizza is a nice touch). After pizza night, a particularly large family might want to dive into their family-style pasta and seafood specials—the gnocchi and tortellini are homemade. 215-632-5550
To order now, or explore more restaurants open for takeout and delivery, visit Open for Takeout at budlight.com.
This is a paid partnership between Bud Light and Philadelphia Magazine's City/Studio
---