5 Stunning Trails and Parks for an Outdoor Adventure Near Philly
As the weather warms but social distancing measures stay in place, we're all getting a little stir-crazy. Luckily, our region has uniquely well-developed park systems that feature everything from natural wonders to fun outdoor activities like hiking and rafting that all make for great COVID-safe recreation. If you haven't done some exploring of the region's parks, it's the right time.
For starters, nearby Howard County is home to some of the most incredible park systems in the region, and its concentration of hidden gems makes it a great place for extended outdoor adventures. We've rounded up our favorite spots to help you get active and get out there.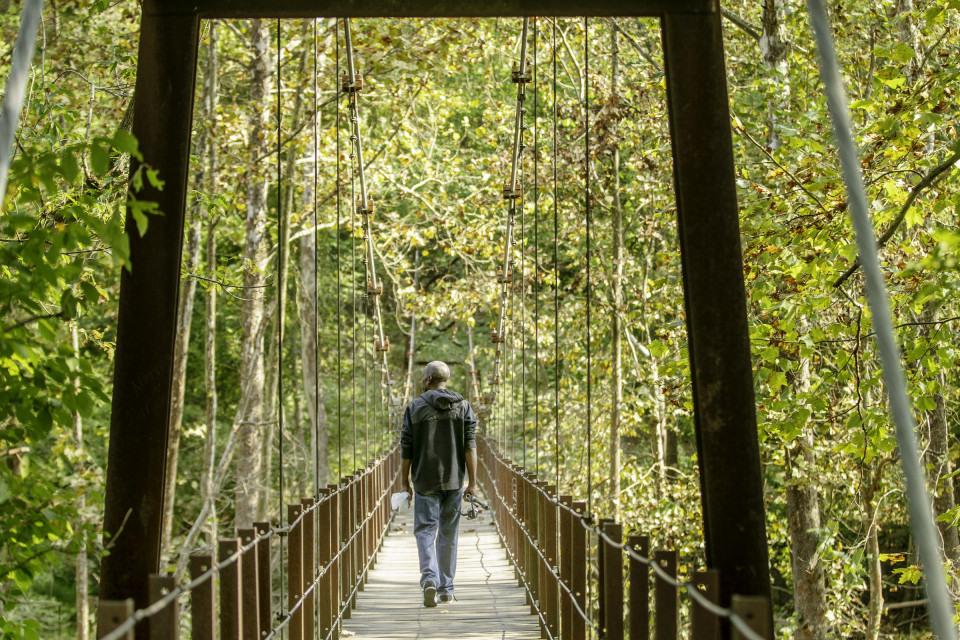 Bored of your basic neighborhood park? Whether you want to go bird-watching, rock climbing, or on a hike with your favorite people along the Grist Mill Trail, Patapsco Valley State Park is an ideal destination. Known for its 200 miles of trails (70 of which are actively maintained) and an abundance of lush scenery, the 16,043 acre-park offers a great respite for outdoor enthusiasts. Take yourself or a group to indulge in fishing and canoeing along the Patapsco River, camping in the park's many multi-use trails, picnicking in one of many pavilions, or even horseback riding and mountain biking.
Want an insider's tip? For an incredible photo op, check out two swinging bridges that cross the Patapsco River. The first spans the Patapsco at Orange Grove, 1.6 miles northwest of Avalon, following the Park Road in Howard County past shelters 104 and 105.
Home to tons of wildlife and a 54-acre man-made lake, the award-winning Centennial Park is a must-see. The 337-acre park surrounds Centennial Lake, which you can travel around on a 2.6-mile pathway perfect for walking, running, or biking under a stretch of clear sky. There's also 7.3 miles of paved pathway that trails off into nearby neighborhoods. Throughout the day, you'll be able to see white-tailed deer, beavers, foxes, turtles, herons, and so many more species in the lake and surrounding green areas. There are four main areas in the park—North, South, East, and West—each with its own entrance.
This 2.8-mile path of interconnecting trails is the ideal place to discover Maryland's diverse array of wildlife and natural history. While Savage Park includes links to Patuxent Branch Trail and Lake Elkhorn, the park's loop trail also has different lengths and terrain styles for hikers and bikers who are at all skill levels.
If you're not in the mood to hike, you can use any of the park's many recreational areas, including basketball and tennis courts, baseball and volleyball fields, horseshoe pits, a beautiful picnic pavilion area, and a playground with restroom facilities. Make sure to check out the nearby Terrapin Adventure at Historic Savage Mill, which offers travel-worthy thrills like ziplining and more.
Check out Scott's Cove for its excellent recreational programs. From fishing along the reservoir shorelines to hiking and horseback riding on along designated trails to picnicking and hunting, the watershed has a unique combination of outdoor opportunities. The reservoir is also surrounded by 6,000 acres of wooded property, which helps supply water to surrounding counties.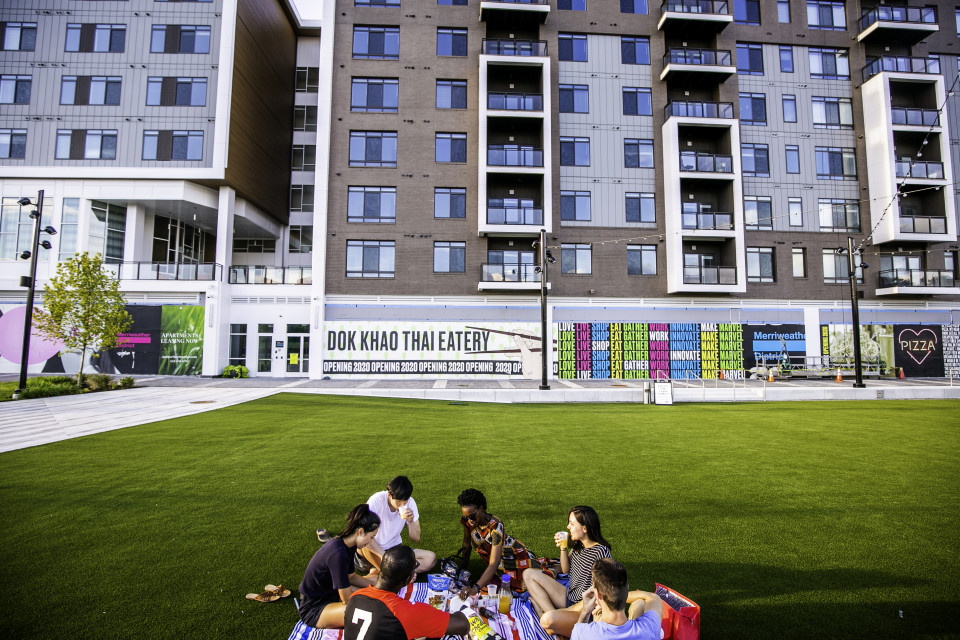 The new Color Burst Park offers an exciting outdoor experience. With summer months quickly approaching, you can cool off in the outdoor splash park (a limited number of guests are allowed on each feature to maintain social distancing protocols.)
Just as importantly, the Merriweather district and Merriweather Post Pavilion (the artistic and/or hip among you will recognize it as the namesake of an Animal Collective album) are just steps away from the park, so once you're tuckered out from a day in the sun, you can catch a live show and head to a local restaurant for a COVID-19 safe meal—or even combine the two, with nationally recognized Toby's Dinner Theater, which is one of the few on the East Coast to present theater-in-the-round. There's even a convenient excursion for the avid hiker and the least outdoor-sy among you alike—the Mall in Columbia, which offers everything from hiking boots to haute couture, so you can either dress up or gear up, or both.
Protip? Ultimately, there's so much to do, it's worth more than a day trip. Try turning that day of hiking into an overnight cultural tour, and you'll end up with memories that last a lifetime.
This is a paid partnership between Visit Howard County and Philadelphia Magazine's City/Studio
---