Weekend Challenge: Can You Conquer This Crafty Maryland Beer Trail?
Craft beer connoisseurs and amateur drinkers can both raise a toast to this Howard County, Maryland craft beer trail, thanks to the creation of the free HowardOnTap app. Find a map of the best breweries between Baltimore and Washington, D.C., see what's on tap, read the latest news, call a taxi, book a tour and check into the nearest hotel – all one-click tasks after downloading the app. (If you want to embark on your adventure like a true pioneer, you can also order an authentic, handheld map for free.)
Not sure which of the nine breweries to explore first? We broke it down for you by taste. Cheers!
If you're an IPA fan…
Try the Flagship IPA, the signature brew at Black Flag Brewing Company. With citrus and dank aromas and flavors, this mainstay has a modest bitterness at 6.6% ABV and 55 IPU. Black Flag's permanent collection also boasts a pale ale, Belgian saison, breakfast stout and double IPA aptly named Mambo Sauce. If you want something a little more fruit forward, the Manor Hill IPA from Manor Hill Brewing has a heavy dose of hops with aromas of tropical fruit and pine. This 6.8% ABV, 67 IPA staple finishes slightly dry. Manor Hill also offers passion fruit-flavored and coffee-flavored IPAs in addition to other stouts and ales available for keg orders.
If you enjoy amber ale…
Sample the Fordham Copperhead from Rams Head Tavern. Brewed in Dover, DE by Fordham & Dominion Brewing Company, this 5.0% ABV Copperhead is a take on the American amber ale with a sweet, smooth and balanced flavor of caramelized malted barley with an unmistakably copper hue. Get a taste of the full line of Fordham & Dominion on tap at Rams Head. For a more classic take, order a pint of The Infinite Amber Ale at Jailbreak Brewing Company. Subtle hints of roast and caramel make a slightly sweet malt with a semi-dry finish. Jailbreak has five unique brews available year-round, including a jalapeno IPA and an orange hefeweizen with notes of clove and banana that earned it the name Feed the Monkey.
If you drink pale ale…
Stop by The Ale House Columbia for the Ironman. This English-style pale ale from Oliver Brewing Company has a delicious malt taste with a notable presence of hops and a 6.2% ABV. With a long list of ales, stouts, ciders and IPAs, The Ale House also serves up delicious craft cocktails and gluten-free beer.
If you love lagers…
Pay a visit to the Ellicott Mills Brewing Company for a Boomerang. This 4.9% ABV Golden Australian lager has a light malt body and a refreshing, crisp finish. With a rotating list of seasonal and specialty beers, Ellicott Mills prides itself on European-style creations with Dunkel, a dark, full-bodied German lager, and Marzen, a sweet, copper-colored German lager, rounding out their signature list.
If you prefer porters…
Indulge yourself with the Vanilla Porter at Red Shedman Farm Brewery. The delectable 4.7% ABV drink has a silky taste, the combination of chocolate, black and caramel malts with a smooth, natural Madagascar vanilla finish. Try similar Red Shedman sweet specials like the cherry vanilla stout The Reaper, the summer favorite Coconut Porter and apple, ginger, raspberry and cinnamon-flavored hard ciders.
If you're into stouts…
The Frisco Taphouse and Brewery has your back with the Boondock Saint, a dark, dry Irish stout with 4.3% ABV and a roasted mouthfeel. Frisco's draft list is seemingly endless, with several other Push Beers, including the HoCo Pale Ale, Knucklehead Imperial Stout, Reckless Ascension IPA and Whisky Throttle Brown Ale.
If you're in the mood for something stronger…
Looking to (literally) lift your spirits? Venture to the Lost Ark Distilling Company for the Lady Anne White Rum. The light-bodied rum has notes of molasses and caramel, with hints of berry and tropical flavors. Named for famous Marylander Anne Arundel, the rum can be enjoyed neat or in a cocktail. While making your way through Lost Ark, be sure to try their 1634 Corn Whiskey and Terra Mariae Spiced Rum, also named with Maryland history and tradition in mind.
For a sneak peek of the breweries and beers, browse through the slideshow below:
---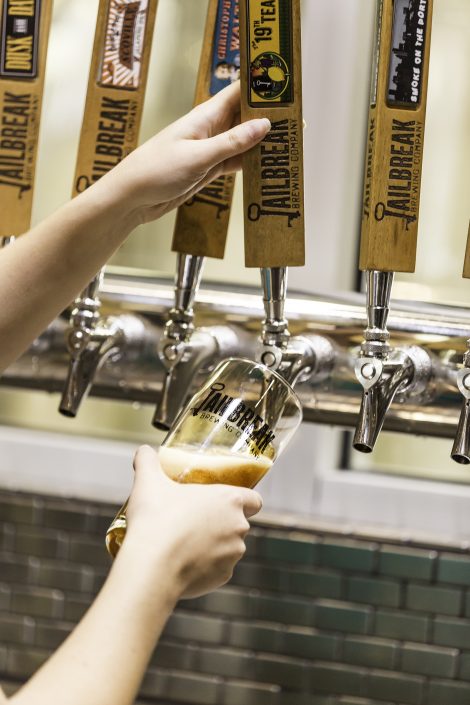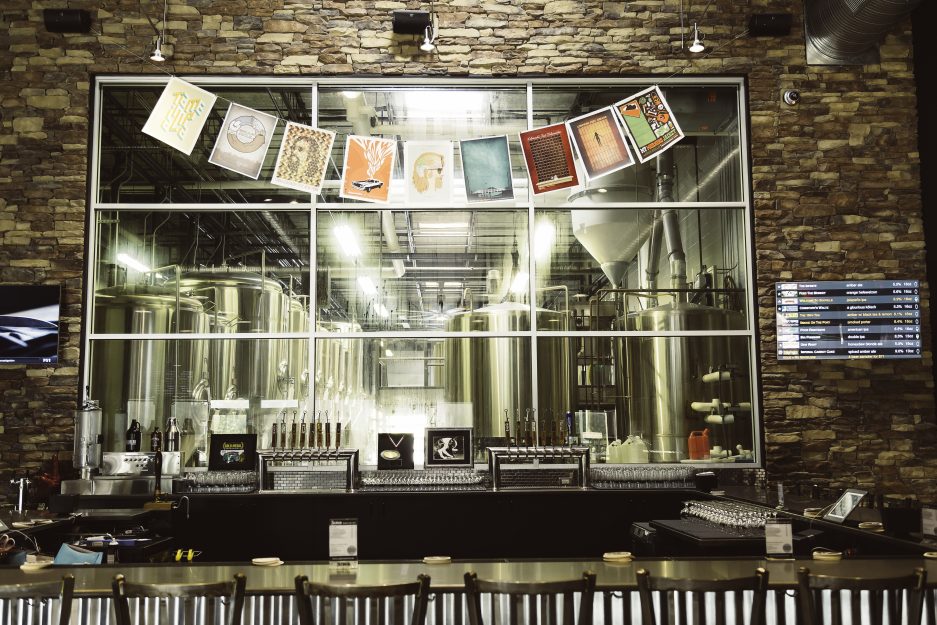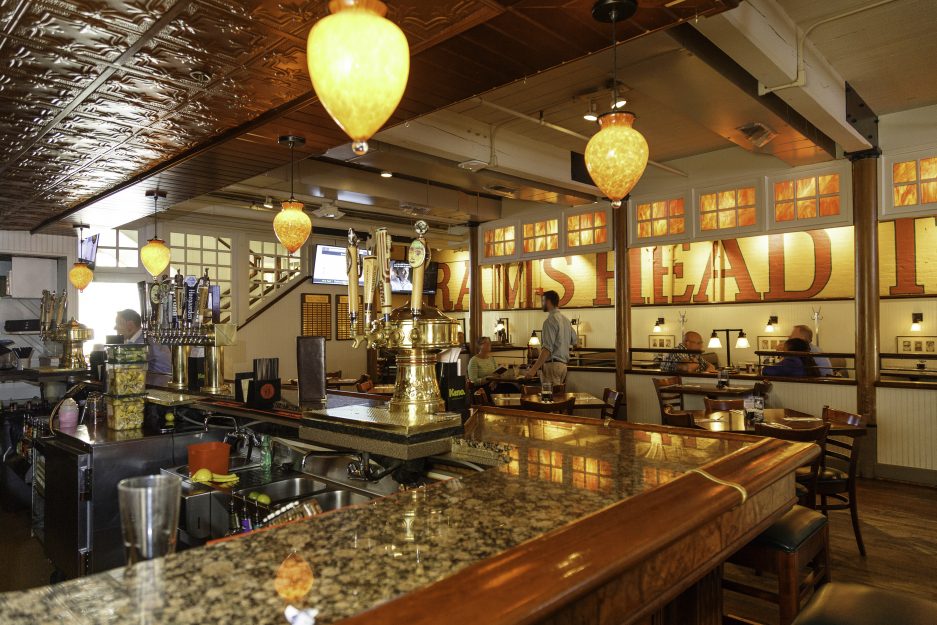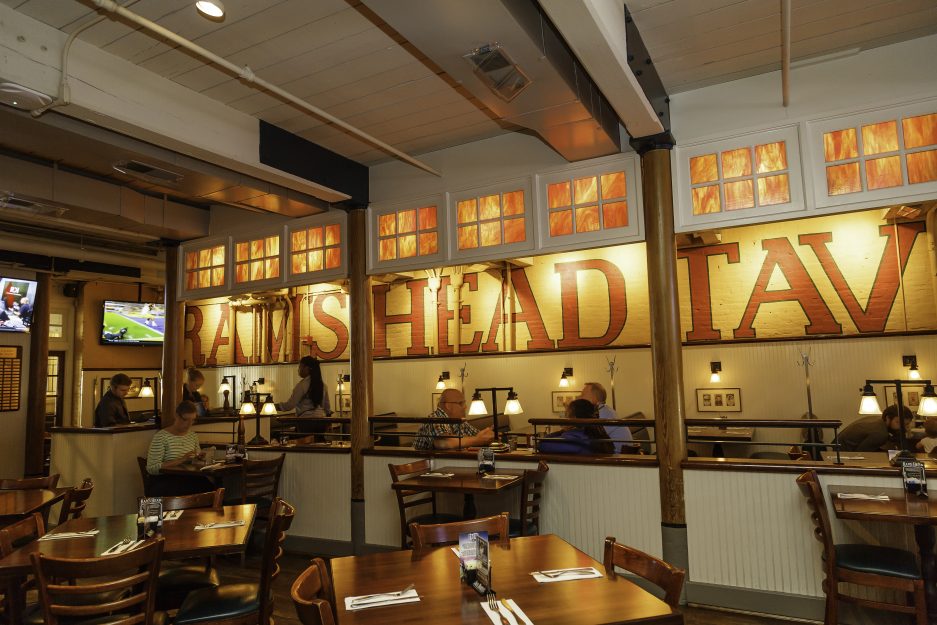 ---
For more information about blazing the craft beer trail, including downloading the app, requesting a map and booking a place to stay, go to visithowardcounty.com.
This is a paid partnership between Visit Howard County and Philadelphia Magazine's City/Studio
---