Hospitals Across the East Coast Are Flying Burn Patients to Philly For Revolutionary, Holistic Treatment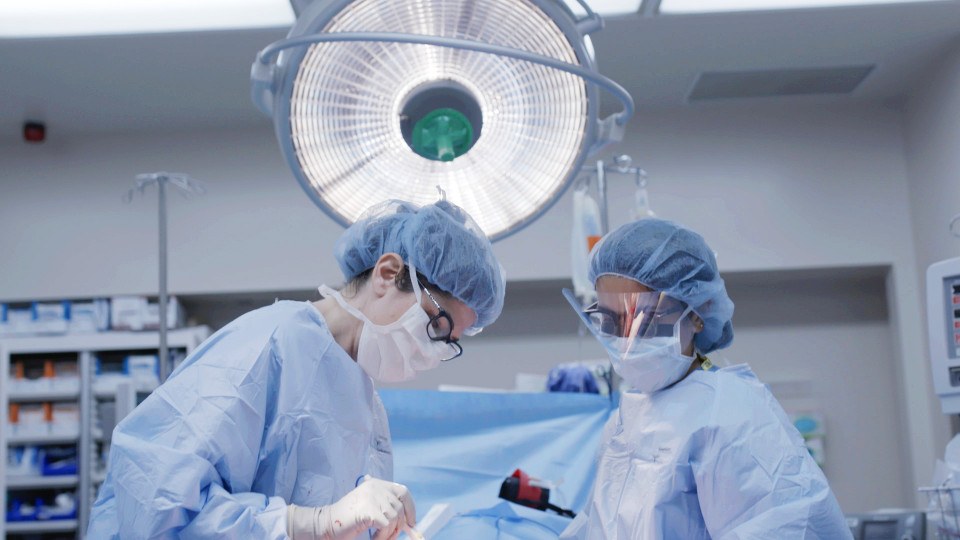 The sudden damage a fire can do to lives of city residents–to members of our community, our neighbors–is all too familiar for every Philadelphian. Burn injuries are not only life-threatening, but can be incredibly complex to treat, potentially leading to infection, chronic pain, limited mobility, and visible scarring that make everyday interactions a physically and psychologically challenging experience. But out of that pain, a heroic group of physicians have emerged in our city. Through their work, they're trying to combat the awful toll fires have on their survivors.
The Temple Burn Center in Philadelphia has responded to the tragedy of fires by developing a system that combines groundbreaking, even revolutionary, technology with holistic psychological treatment to save lives, and the quality of life, of those affected by fire. As a result, they've become an international resource for saving lives, treating the most severe cases from New Jersey to Sierra Leone as patients are seen, virtually and physically, from across the region and the U.S.
An Emerging Model of Care
While the Temple Burn Center has been the region's leader in treating patients with severe burns for decades, the Center has recently expanded due to Dr. Lisa Rae, director of the Center, and her vision for what the Center could be. The Center's key innovation has been embracing that burn treatment isn't a matter of a single skin graft, but a unique and comprehensive process that can last years. A holistic approach is critical because of the nature of burn injuries. Burn scars, especially when impacting the face, can create day-by-day challenges for navigating ordinary life. They also require consistent attention and rehabilitation over an extended period to avoid infection and deeper injury.
That rehabilitation has to start in part with the mind, due to a condition called adjustment disorder, wherein traumatic events can cause normally mentally healthy individuals to struggle. So when the Temple team receives a burn victim, they don't stop at treating the burn itself. They follow up with psychological services while the patient recovers, integrating the mental and physical recovery process.
"If they did not come in, prior to injury, with an active mental health disorder, adjustment disorder is something that's very prevalent with our patients," Melissa Loughran, nurse manager in the Temple Burn Center, says. "To treat that under-recognized psychological component, Dr. Rae brought in a burn psychologist on staff, so we can begin to touch on those subjects with the patient."
The Center extended that approach with a staff member for each need of the patient. Because the recovery process for burn injuries is so complex, the Burn Center provides a comprehensive team that can work together without the patient needing to navigate the healthcare system during a difficult period.
"We have our physical therapists, occupational therapists, medical team, nursing leadership, and dietician, all right here," Loughran says. "So we can transition the patient without losing them somewhere in the system or trying to find a follow up for them, because we have it here. It is a perfect model for the interdisciplinary team to actually work together to promote optimal outcomes for all the patients across the continuum of care."
Of course, the recovery process is easier when the burn itself is treated with greater success. But in addition to the complicated recovery process, burns themselves are complex to treat.
In response, the Temple team has become a hub for the use of groundbreaking tech, thanks to Rae's ability to recognize the promise and best application of next-generation tools to better treat burns, leading to seemingly miraculous results. Chief among these has been the use of "spray-on skin technology." Instead of a skin graft, which requires a large portion of skin to be moved to the site of the injury, spray skin takes a small portion of skin cells, places them into a solution that enables their growth, then a physician literally sprays the wound with the mixture. This makes the color and texture match the original skin more naturally, in addition to shortening recovery time.
Techniques like these can be fundamentally life altering.
"A graft on your face is very noticeable, and it's very hard to adjust to, and so we would often let some of those heal with scar and try to do some reconstruction. Now I can avoid all of that with spray-on skin," Rae says.
"She absolutely saves faces," Loughran says.
A Life-Changing Impact
It's something that was critical for recent patient, Todd Smith. Todd is an electrician, working in New Jersey. While on a routine job, he suffered electrocution, resulting in severe burns running up and down his body. He was flown to the Temple Burn Center to receive treatment and was told he might not be able to work again for years. But thanks in part to the spray skin technology he's received and the physical therapy he's working through, he's recovered quickly.
"I've gone back for my second laser surgery, and it just smoothed out the wounds and everything that I got on my leg and on my torso and my back," Todd says.
Still, the experience was traumatic for him—he says he does not feel "whole" still.
That's why Todd meets with the burn survivor support group, led by the clinical team once a month. He met a friend in recovery, who he would cheer on as he worked to walk again; his nurses and physicians would bring the two together for support. Their friendship has continued through the support group, and they just saw each other again at a holiday party hosted by the Center. It's one of the most important parts of his own journey.
"It's a very strong bond when you have somebody else who's going through it," Todd says.
These support groups see patients and family members through physical therapy and beyond as survivors regain their mobility and re-enter everyday life, enabling them to share their unique experiences and support each other through the process.
"I've had a patient whose face-burn healed perfectly with the slightest, tiniest patch of pigment change," Dr. Rae says. "And they won't leave their house. They feel like their life is destroyed and are afraid to go out. And so in order to get the recovery, you want to address all of these issues."
"You may heal their burns, but you need to help them back to their lives," Loughran adds.
The success that the Philly team has had makes them able to help others across the region and the globe. The team that started by helping their fellow Philadelphians now helps the most severe cases in the world. They've created a system whereby physicians can ask for a remote telehealth consult, to help determine seriousness of the burn and whether the burn requires urgent transfer to the Burn Center or if the burn can be managed at outpatient visits.
"We regularly work with patients from north of Trenton, down to Atlantic City. And so we're really treating much of this Mid-Atlantic region," Rae says, regarding emergency cases. For questions of long-term treatment, she gets calls from as far as Colorado and California. At the same time, the team is one of the few to train nurses in the region on appropriate burn care.
The Burn Center team was even one of the only groups in the U.S. who flew to Sierra Leone after an oil tanker disaster there injured hundreds in late 2021. The ambassador to the U.S. from Sierra Leone knew about the Temple Burn Center, and reached out for help.
"We were out on an airplane about 48 hours after that phone call to come help," Dr. Rae says. A team of eight spent a month treating some 150 patients there.
"Everybody who's here at Temple chipped in and helped cover everything so those eight could go," Dr. Rae says. "It was remarkable–and not something most hospitals have the will to do."
This is a paid partnership between Temple Health and Philadelphia Magazine's City/Studio
---