A Party in the USA: The Top 10 Things to Do in A.C. This Fourth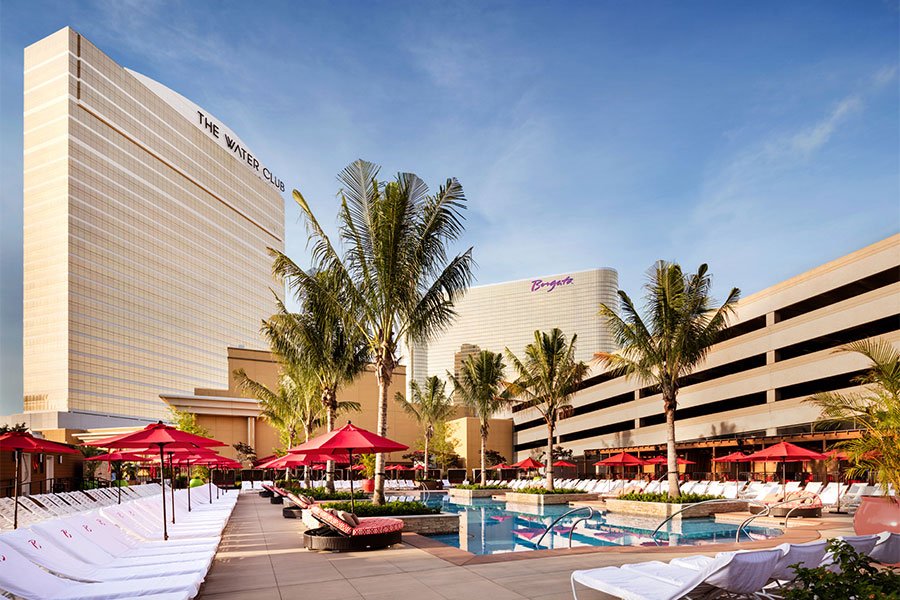 Everybody's favorite summer day, the 4th is quickly approaching. It's time to nail down your plans to make sure you and your crew have the most epic Independence Day yet. A great place to start? Borgata Hotel Casino & Spa has a roster of ridiculously good events happening all weekend long.
What are you waiting for? Book your stay today.
Fireworks Spectacular
It wouldn't be the Fourth of July if fireworks weren't involved. And Borgata's spectacular does not disappoint. Sit back with a brew in the Borgata Beer Garden and gaze at the impressive display illuminating the night sky.
Brigantine Beach
Starting July 6th, Borgata will be providing a complimentary shuttle ride to Brigantine Beach (departing every 45 minutes) with free beach tags and towels to guests. Spend the day sipping on Piña coladas at the Laguna Grill & Rum bar without the worry of needing a designated driver.
$500,000 Sweepstakes
From July 3rd to the 7th, Borgata is giving away $500,000. Every hour, from 2pm-8pm, 10 lucky winners will win big, and a $25,000 Grand Prize will be awarded at 10PM each day. Try your luck at winning cash or Bonus SLOT DOLLARS.
Meghan Trainor
We know she's all about that bass, but Meghan Trainor's performance on July 3rd is destined to start your Independence Day weekend off on a high note.
New Kids on the Block
Oh-oh-oh-oh-oh, oh-oh-oh-oh! Calling all 80s kids—get ready to be transported back to the old school hits with New Kids on the Block coming together on the stage at the Borgata.
Can't-Miss Club Performances
Hit Premier Nightclub on July 5th and 6th for star studded performances by Brandi Cyrus and 2 CHAINZ.
Jim Norton
He may be very far from his beloved UFC Octagon, but Jim Norton's performance at the Borgata is guaranteed to be nothing short of a knockout.
Russell Peters
Canada and India's greatest gift to comedy, Russell Peters is bringing his Deported World Tour act to the Borgata. Whether he be the last comic standing or simply riffing on the political matters, one thing's for sure—it will be a show too funny to forget!
The Burlesque Show
One of the Borgata's signature acts, The Burlesque Show harkens back to the days of Vaudeville, mixed with classic Parisian elements of sexuality. Guaranteed entertainment to anyone above the age of 18!
Two New Venues
Don't forget to experience two new exciting venues inside Borgata, too! Sports fans can splash their cash at the newest gaming space, the 8,000 square-foot Moneyline Bar & Book. Or take your night out to the next level at Borgata's brand new, high-end cocktail bar and lounge, Level One. Sip on signature cocktails made by master mixologist, Craig Schoettler as you place your bets at one of the four black jack tables.
Book your weekend away today at theborgata.com.
This is a paid partnership between Borgata Hotel Casino & Spa and Philadelphia Magazine's City/Studio
---