Field Guide: The 10 Best Shops in Old City
From eyewear to eco-friendly, Old City has you covered.
---
The Market Street divide is perhaps never so stark as in Old City. Head south and find a desert of fading bars and restaurants, but wander north and discover one of the best clusters of boutiques in the entire city.
Old City packs in some of the best shopping in the city. From indie boutiques to local designers to a hidden stash of specs, here are 10 reasons to make this your next shopping jaunt.
A string of stalwarts on North 3rd has cemented the stretch as a retail hub: perennially hip women's clothing and accessory boutiques Vagabond (37 North 3rd Street) and Third Street Habit (153 North 3rd Street); men's and women's half-indie, half-vintage havens Sugarcube (124 North 3rd Street) and Lost + Found (133 North 3rd Street); and rugged lifestyle shop Art in the Age (116 North 3rd Street). But a crop of newbies — and under-the-radar gems — proves that this ever-evolving 'hood is just getting better with age.
Nurse-turned-shopkeeper Cortney Cohen stacks the racks of The Geisha House (149 North 3rd Street) with part-breezy, part-edgy womenswear from labels like Cameo and Lovers & Friends. The smattering of accessories is easy on the wallet and heavy on style. Just-opened Erdon (162 North 3rd Street) is a jewel box of the avant-garde, with labels (Ivan Grundhal, Maison Martin Margiela) previously only found at Rittenhouse's Joan Shepp. We say the more the merrier!
For those looking for pieces with made-in-Philly cred, there's US*U.S. (323 Arch Street), a co-op of five local — and extremely talented — designers. And we wouldn't trust our eyes to anyone but Barbara Blau (29 North 2nd Street), the Eyeglass Whisperer of Philly. Her collection of vintage frames, tucked in the back of the Jules Goldman bookstore, includes an entire case from the '50s and '60s. And she'll comb her way through all of them to find the pair that fits your face perfectly.
What It Needs // More lunch spots sprinkled among the boutiques, to encourage local lunch-hour shopping and "Let's make a day of it" retail trips.
One to watch // Brian Linton, the guy behind United By Blue (144 North 2nd Street). He knows how to get people in his store (an eco-minded collection of unfussy clothes and accessories for outdoorsy folk) and how to get people to stay (a full coffee bar and cronuts). We bet a second location isn't far behind.
See pics of some of our favorites right here:
---
Image via Third Street Habit.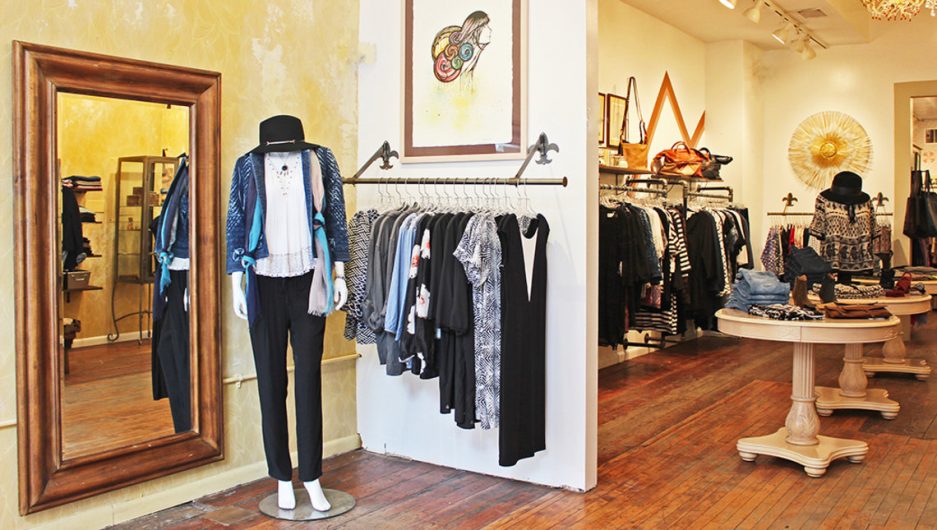 Photo by Courtney Apple.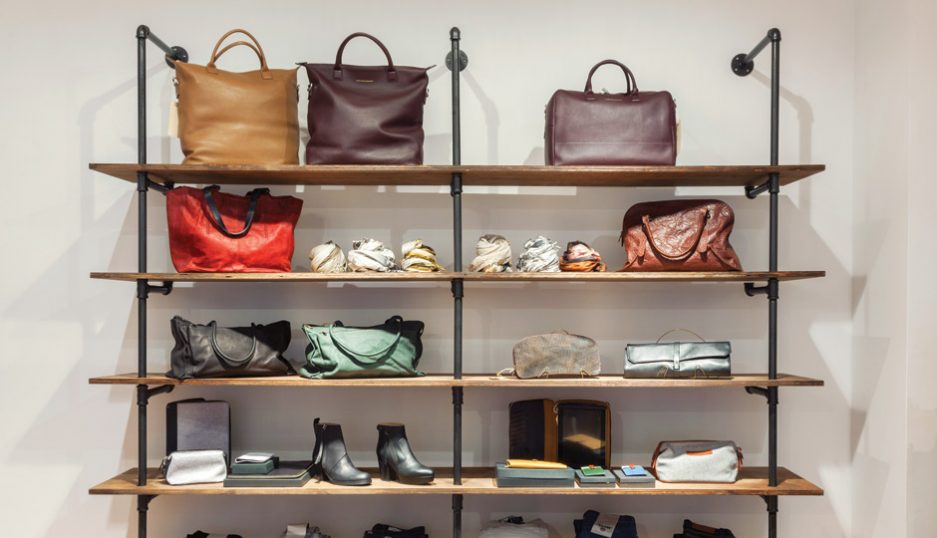 Photo by Courtney Apple.
Image via Art in the Age.
---
---