Covet: These Dylanlex Necklaces are the Ultimate Statement Jewelry
How Drew Ginsburg parlayed her personal style into a cult-loved jewelry line—and why we're obsessed.
---
Drew Ginsburg is something of a social media star, thanks to her glam-meets-grunge style (think: spangled jackets and ripped tees). But the standout in every single one of her Instagram selfies—obsessively stalked by over 80,000 followers—is her jewelry, specifically those necklaces.
You can't miss them, really—massive, multi-layered Swarovski and chain beauties that fuse heavy metal with the more delicate appeal of vintage rhinestone jewelry. This is actually where it all began: The Drexel grad and former Urban Outfitters designer would take apart vintage jewelry and reassemble them into chunky, collar-like creations. When her social media followers took notice, she parlayed her personal style into a business: Dylanlex, a line of necklaces featuring layers upon layers of mixed metal chains and Swarovski crystals.
The pieces—which have caught the eyes of everyone from Rachel Zoe to Kendall Jenner—are total fashion armor and, as Drew illustrates, they look best paired with unexpected basics: threadbare, slouchy tees, skinny jeans and a cool jacket (preferably an embellished vintage one) or sharp-shoulder blazer.
It's proof that, well, sometimes more is more.
---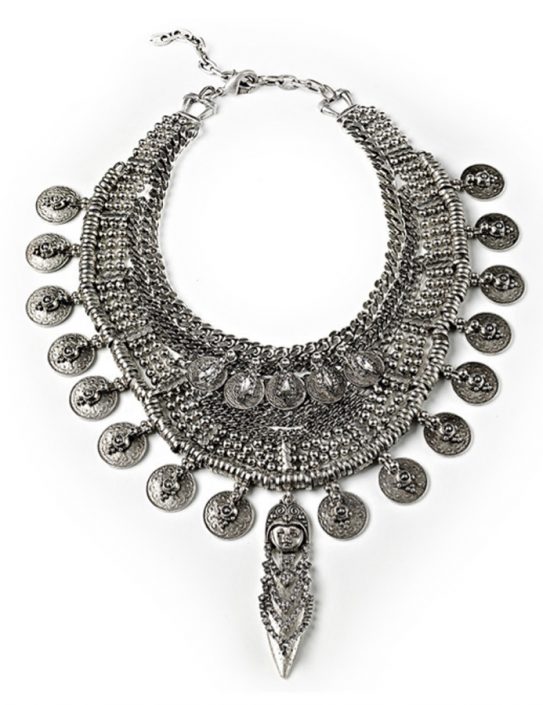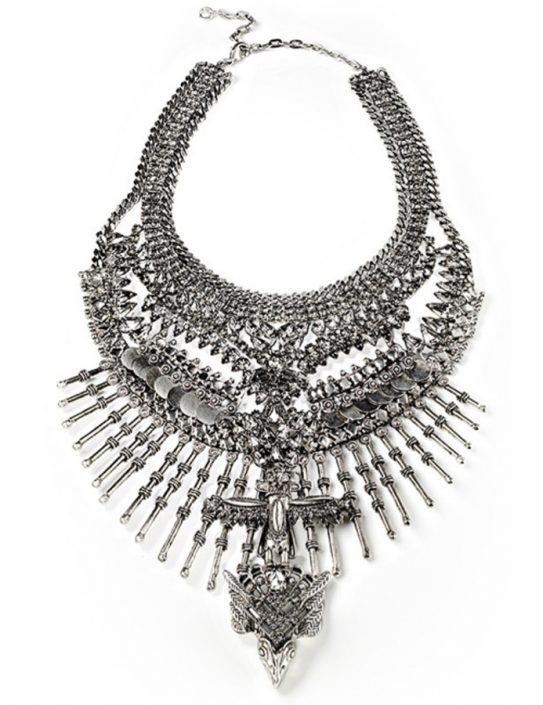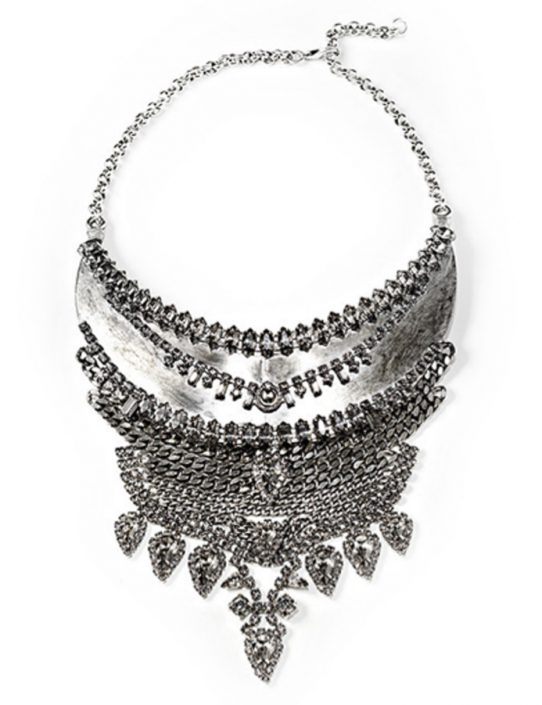 ---
---