The Best CrewCuts Clothes for Adults: How to Score Big in J. Crew's Kid's Section
Petite ladies, rejoice! The kid's brand now goes up to size 16.
---
I'm only five feet three inches tall. I don't have the height to rock midi-length skirts and I can't wear severe ankle boots without looking like I have nubs for legs. That being said, I do have one secret weapon for my fellow vertically-challenged friends.
It's CrewCuts.
Yep, J. Crew's kids line.
It's no secret at Philly Mag HQ that I speckle my outfits with CrewCuts (see here). As someone who hems absolutely everything, being able to save at least one skirt from the tailor is kind of amazing. Plus, it turns out that CrewCuts isn't all that different from its mother brand. IN fact, many of the popular prints for the women's line are scaled down for CrewCuts proportions. Sure, they're going for a mommy-and-me vibe, but if I can save a few bucks and score virtually the same outfit, I'm all for it.
That's why I was so excited when I discovered that the brand was expanding its sizes up to 16. That's basically a women's size extra-small or small. Skeptical? Here are measurements for the children's size 16 in comparison to women's sizes: A XS blouse (bear in mind J. Crew goes down to XXS) has a 33.5″ bust and a 26″ natural waist. Comparably, a girls' size-16 blouse has a 33-36″ chest and a 26-28.5″ waist. A women's size-2 pant has a 26″ waist and a 36″ hip. A girls' size-16 pants has a 26-28.5″ waist and a 35-36.5″ seat. See? You can totally make it work.
Of course, if you do decide to sip the Crew-lade, there are a few things to keep in mind:
-Weed through the tutus and glitter tees. Opt for miniaturized versions of J. Crew items and classic pieces in unexpected colors.
-Order online so you don't need to shop alongside 10-year-olds.
-Consider the garment's shape. Items like A-line skirts are more forgiving, whereas a straight skirt may be tricky to shimmy into and may gape at the waist.
-J.Crew.com discount codes nearly always apply to CrewCuts purchases as well. Make use of them.
Now, time to go dabble in childrenswear. Here are the best CrewCuts pieces that you can wear as an adult.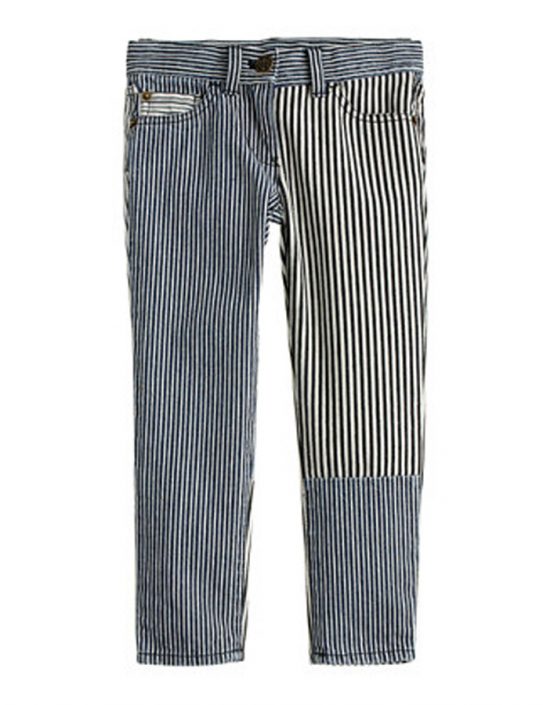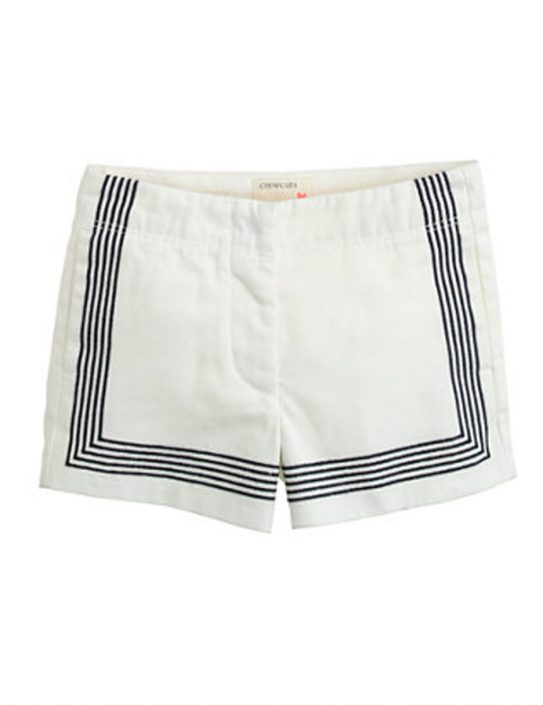 ---