What's In Store: These Are The Most Badass Tights Ever
Hosiery gets a high-style upgrade.
---
My current style-editor job is especially interesting considering that I spent my high-school years wearing reverse saddle shoes, a navy kilt, a white button-down and navy tights (sometimes subbed out for navy knee socks). Yes, it is just as fashion-forward as you are imagining. While some people balk at the thought of shoving their legs into stockings, it's second nature to me; I joke that I can shimmy into a pair of tights faster than anyone. (Seriously. Try me.)
I've realized that those without long hose histories often fall into one of two camps. There are those who wear tights only in winter, and only opaque ones. And there are those who wear tights whenever they're baring leg, usually sheer ones with dumb names like Silken Mist or Cashmere Sand. (Well, and then there is Kate Middleton, but she is in her own camp because she is a duchess with hair of gold.) Then I came across Les Queues de Sardines, a Paris-based company that turns out tights that put your L'eggs (and even your Wolfords) to shame. The printed stockings veer from playful (raindrops spilling down the back of a leg, splashing onto an umbrella by the ankle) to delicately feminine (thin vines snaking across a thigh). The tights are available for $68 at Millésimé, Old City's thoughtfully curated boutique of modern design and globally sourced goods. Keep reading for some of my favorite styles, and start upgrading your hosiery game.
---
Millesime Hosiery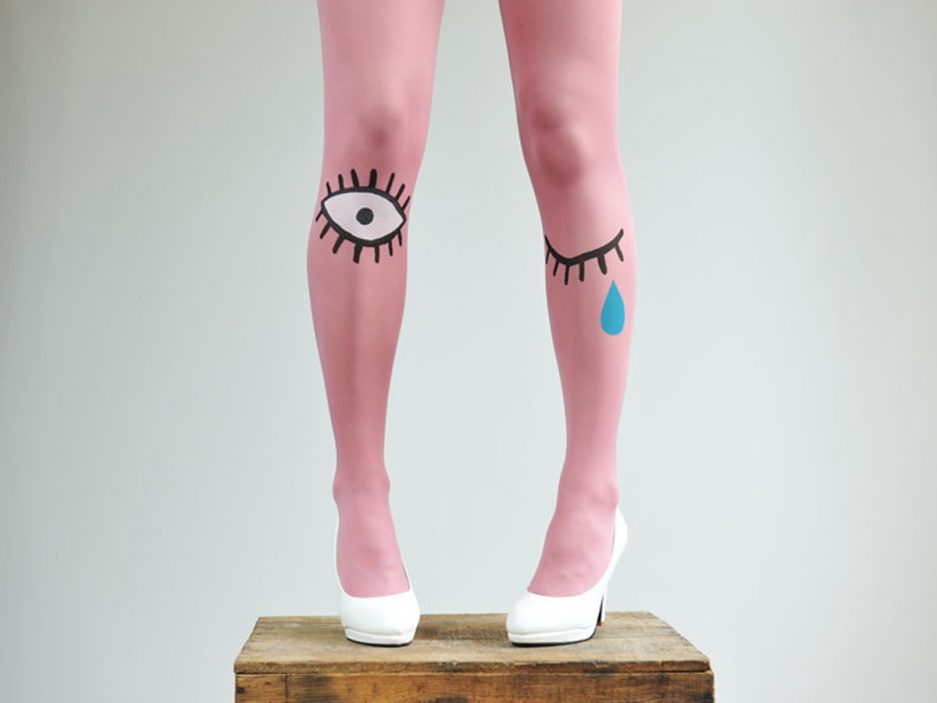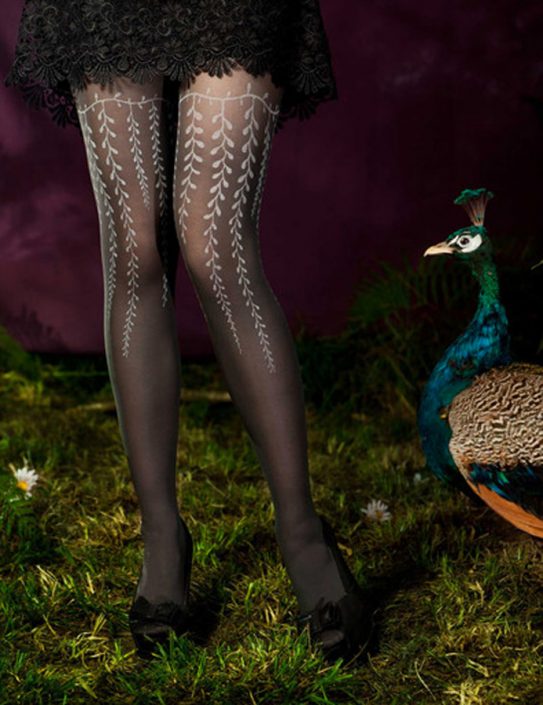 ---
---