The Most Walkable Philadelphia Suburbs and Neighborhoods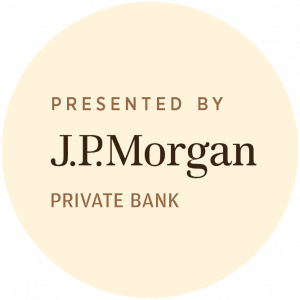 Walkable towns and neighborhoods are hot in the real estate world, with developers racing to add foot-friendly amenities to car-centric suburbs. Lucky for us, the towns in our region were built for strolling in the first place. Here are 28 towns (and city neighborhoods!) where walking is always the best option.
It's a summer Saturday night on State Street in Media. Not a car can be seen, because the town's main drag has been turned into one huge outdoor restaurant, with the 60-odd eateries along it all setting out tables. Diners and shoppers happily stroll the mid-street promenade, enjoying the festive atmosphere.
Events like Media's "Dining Under the Stars" and streets abuzz with shoppers and diners can be found scattered all across the Philadelphia suburbs. Real estate agents and urban planners have a buzzword for the result: "walkability," the opportunity to accomplish everyday tasks on foot. Our region has many communities where it's possible to follow a low-car diet (or even live car-free, if you play your cards right). Thanks in large part to the railroads that gave birth to these communities, Philadelphia hasn't had to rediscover walkability; we already had it in spades.
"I've seen the suburban villages become even more popular with home buyers, especially those seeking to move out of the city," says agent Scott Laughlin of BHHS Fox & Roach Realtors. "Not only are buyers seeking to be close to local restaurants and shops, but the benefit of communities with sidewalks, parks, and access to walking trails has become even more important. Places like Media, Phoenixville, West Chester, Doylestown and other small towns have seen a huge increase in demand and, similarly, rising values."
Beyond the region, in an effort to protect the environment and increase human happiness, advocacy groups like Strong Towns and the Congress for the New Urbanism are spreading the gospel of traditional town planning and development to places that never knew it. Communities originally built around cars have now retrofitted small-town character onto infrastructures not built to support it.
Some of these "instant urbanist" meccas are quite impressive. But the places they seek to emulate developed organically, growing house by house, store by store, block by block. Through good times and bad, these communities persevered. When they were threatened, local residents and business leaders banded together to save what made them valuable. The nationwide advocacy groups use our lively towns as examples of what could be. Us? We just live here. — Sandy Smith
Walk Score, a real estate industry standard, measures the walkability of any address and awards points based on the distance to amenities like grocery stores, schools, parks, restaurants and shops. Every address is given a score between 0 and 100. The towns in this feature are ranked according to the walk scores of their downtowns. Click here to jump to our list of Philly's most walkable neighborhoods.
---
The 14 Most Walkable Philadelphia Suburbs
The Bucks County seat prides itself on 19th-century charm, a bustling downtown and quirky museums.
Median Home Sale Price: $650,000
Vs. 2020: Up 25%
Transit: Doylestown station, SEPTA Lansdale/Doylestown Regional Rail Line; bus route 55
What makes it great: Though it's surrounded by subdivisions, Doylestown still has the air of a small town in the middle of the bucolic countryside. Maybe the well-preserved historic downtown has something to do with that.
The borough is home to four museums, a classic movie house, and a lively shopping and dining scene. Those who prize houses with Mercer-tile fireplaces will want to see the place where those tiles were made (and still are, in lesser quantities), Henry Mercer's Moravian Pottery & Tile Works, now a working museum. His reinforced-concrete castle, Fonthill, is also worth the trip. In addition to Mercer, Doylestown was the home of best-selling family-saga author James A. Michener, whose gift of $500,000 to the Bucks County Council on the Arts endowed the art museum that bears his name, located in the former Bucks County Prison.
Doylestown almost obliterated its downtown in the 1960s, but local businesses came up with a plan to revive it by preserving its past. Landmarks like the Art Deco-style County Theater were restored and reopened, and new shops catering to a clientele of upscale visitors from out-of-town filled empty storefronts. As a result, Doylestown has become not only a great place to live, but one of the top places to visit in a county chock-full of them.
The lay of the land: Doylestown may be known for its stock of handsome 19th-century houses, but a development boom that kicked off in the 1950s brought an ample supply of newer homes to the borough and surrounding Doylestown Township.
The median sale price in the borough in December 2021 was $650,500, up 24 percent from the year before. Fewer homes were sold this December than last — 12 vs. 19, a 39 percent drop — and they took longer to sell: Average days on market rose from 28 to 55.
In Doylestown Township, more homes changed hands this past December compared to 2020: 30 vs. 17, up 77 percent. Median sale price rose 25 percent, to $650,000, while average days on market fell 21 percent, from 29 to 23.
Doylestown's housing stock is about evenly split between rentals and owner-occupied homes. The average monthly rent for a Doylestown apartment is $1,671.
---
"Everybody's Hometown" combines classic small-town ambience with dining and shopping options along the busy main street.
Median Home Sale Price: $255,000
Vs. 2020: Down 28.2%
Transit: Media station, SEPTA Media/Elwyn Line (located just outside the borough but within walking distance of downtown); trolley route 101; bus route 110
What makes it great: The compact triangular borough contains only 480 acres of land, or three-quarters of a square mile, so it's no surprise that most of it is very walkable. State Street, the main shopping drag, runs the length of the borough near its southern border, making it easy to get to from most of the town. Media is also the only one of the four suburban county seats to have a trolley running down its main street, adding to the town's throwback charm.
"Media harks back to traditional town-planning principles, which means that housing emerged organically around the train station," says native Leigh Gallagher, author of The End of the Suburbs. Those fortunate enough to live near State Street thus have easy access not only to basics like drugstores and supermarkets, but also to stores like Deals, an updated version of an old-school five-and-dime, and more than 50 restaurants serving cuisine that spans the globe. You'll also find plenty of local and ethically sourced items both on the menus and in the stores; in 2006, Media became the first Fair Trade Certified community in the United States.
The Media Theatre, a restored 1927 vaudeville house at the east end of the State Street shopping district, brings Broadway to the 'burbs as the only professional music theater in Delaware County. The borough is also home to one of the nation's oldest volunteer-run science museums, the Delaware County Institute of Science.
The lay of the land: If you're looking to rent, Media is a great option: 57 percent of its housing stock is rented. Average rent is $1,688 per month.
As of December 2021, the median price of houses sold in the borough was $255,000, down 28.2 percent from a year ago — but only three houses changed hands, down from five last year. And houses sell quickly: They spent an average of 22 days on market in December, up one from November and five from last December.
The borough has a diverse housing stock ranging from modest workers' rowhouses to freestanding colonials. You can find new-construction houses and townhouses on the borough's edges, as well as more substantial houses in surrounding Upper and Nether Providence townships, where you'll need a car to get to basic services.
---
Median Home Sale Price: $390,000
Vs. 2020: Down 7%
Transit: Bus route 104
What makes it great: West Chester is home to both the Chester County government and West Chester University, the largest and oldest of the 14 schools in the State System of Higher Education. But though the university's 14,000 undergraduates nearly double the borough's population when school's in session, West Chester's downtown feels more grown-up than a typical college town. Sure, there are plenty of places to drink — about two dozen bars in a three-block radius of the historic county courthouse — but there are also plenty of places to dine: nearly 75 restaurants, coffee shops and cafes. Along with these are 65 all-local shops and services, a producer-run food market, and a community-run grocery co-op.
Those last two should tip you off to something: West Chester Borough is a pretty liberal place in a relatively conservative county. Move here and you'll be living in a nuclear-free zone — the borough declared itself one in 1988. You'll also be living in a town rich in history: The Battle of Brandywine took place just down the Brandywine River in 1777.
The lay of the land: You should be able to find and afford the home of your dreams in West Chester. The median sale price in the borough fell seven percent from December 2020 to December 2021, to $390,000. Average days on market rose 28 percent from the year before, from 18 to 23. The borough's housing stock runs the gamut from modest rowhouses to grand Federal, Victorian and colonial homes.
Sixty-three percent of the borough's households rent, a number buoyed by the WCU students living on the south side, close to campus. If you're looking to rent, the average apartment is $1,758 a month.
---
"The Main Street of the Main Line" just keeps getting better.
Median Home Sale Price: $410,000
Vs. 2020: Up 2%
Transit: Ardmore station, SEPTA Paoli/Thorndale Line; bus routes 44, 103, 105 and 106
What makes it great: Ardmore has the largest and busiest of the Main Line's downtowns, supplemented by nearby Suburban Square, one of the nation's oldest planned shopping centers.
Believe it or not, Ardmore was once home to industry as well as shops and people: From 1905 to 1954, the Autocar Company built trucks in its downtown plant. Though all traces of motor vehicle manufacturing have vanished, you can still buy cars from several dealerships on downtown Ardmore's fringes. This past summer, Lower Merion planners okayed replacing two of them with a retail-and-apartments project that will strengthen the downtown's appeal by bringing even more residents to Lancaster Avenue. As it is now, Main Liners young and old flock to performance venues like Ardmore Music Hall, restaurants like CAVA, and craft breweries both big (Iron Hill) and small (Tired Hands).
If you're looking for a diverse community, Ardmore is home to the Main Line's oldest and largest Black community, dating back to the post-Civil War period. You can also find a hub for Japanese culture at Maido, the Japanese marketplace and eatery.
The lay of the land: As of December 2021, homes were selling faster in Ardmore: Average days on market fell from 33 to 28. And they were selling for a little more: The median sale price rose two percent, from $401,000 to $410,000. That makes Ardmore one of the most affordable communities on the Main Line.
Ardmore shares with Bryn Mawr to its west a diverse housing stock that changes character depending which side of the railroad tracks you're on: North of them, the houses are bigger than they are south. Those looking to rent will find apartments averaging $1,944 per month.
---
One of the toniest 'burbs in South Jersey boasts a historic and highly accessible downtown.
Median Home Sale Price: $558,750
Vs. 2020: Down 8%
Transit: Haddonfield station, PATCO Lindenwold High-Speed Line; NJ Transit bus routes 451, 455 and 457; all buses connect with PATCO at Haddonfield station
What makes it great: Just how highly does Haddonfield value its main street, Kings Highway? When the PATCO Lindenwold Line was being built in the late 1960s, the borough paid to have the tracks placed in a trench rather than elevated, as they are everywhere else along the line. Those tracks also make Haddonfield one of the easiest suburbs to commute from to Center City — from Kings Highway to 16th and Locust in just 21 minutes.
The town gives off an air of upscale dignity few South Jersey communities match. Shops and restaurants that line Kings Highway cater more to a mature family crowd than to the younger set one might find on Haddon Avenue in Collingswood or Lancaster Avenue in Ardmore.
The borough has a proud history dating back to its founding in 1745. New Jersey officially ratified the Declaration of Independence in 1777 at the tavern now known as the Indian King. A 19th-century event draws natural-history fans to the town, though: the 1858 unearthing of Hadrosaurus foulkii, the most complete dinosaur fossil found up to that point anywhere in the world. The town commemorates the discovery with a sculpture of the dinosaur downtown, and you can visit the dig site on Maple Avenue.
The town's Quaker heritage bequeaths both a certain quietude and a plethora of BYOB restaurants, seeing as the town is dry. Make that was dry: King's Road Brewing Company now offers a tasting room and growlers to go with your dinner elsewhere.
The lay of the land: What unwalkable Gladwyne is to the Main Line, Haddonfield is to South Jersey: the top of the heap. The median home sale price in December 2021 was $558,750, down eight percent from the year before, while houses sold and average days on market plunged 51 and 47 percent, respectively. In other words, even Haddonfield's pricey real estate is moving quickly. On the other hand, while less than a quarter of Haddonfield households rent, they enjoy bargains that average $1,293 a month.
---
Community spirit runs high in this family-friendly town, the only borough on the Main Line.
Median Home Sale Price: $530,000
Vs. 2020: Down 57%
Transit: Narberth station, SEPTA Paoli/Thorndale Line; bus route 44
What makes it great: If you want your walkable suburb to feel like a small town from days gone by, Narberth is exactly where you want to be. Things don't change rapidly here. Many of the shops in the compact business district have served the town for decades, including such stalwarts as the American Family Super Market and the Cheese Company gourmet emporium. Restaurants like the Great American Pub and The Greeks are community favorites, and the town's vintage movie theater has been entertaining cinephiles since 1927.
Businesses like these combined with the town's small size mean Narberth residents can get most of life's necessities on foot. The fact that no major thoroughfares run through town means they enjoy peace and quiet, while the SEPTA Regional Rail station in the center of town provides quick commutes into Philly.
The borough may no longer have its own elementary school (that building now houses a day care and several nonprofit groups), but kids attend the highly regarded schools of surrounding Lower Merion Township.
The lay of the land: Homes in Narberth don't come on the market that often, which makes them prized when they do. Yet it remains relatively affordable, at least by Main Line standards. In December 2021, only two houses were sold — half as many as a year ago. The median sale price of $530,000 puts the borough in the middle of the pack (eighth lowest out of 18) of Main Line communities for which BHHS Fox & Roach provides data. And those two houses got snapped up quickly: They were on the market for an average of just seven days, a 75 percent drop from 2020.
---
Median Home Sale Price: $304,800
Vs. 2020: Down 6%
Transit: Ambler station, Lansdale/Doylestown Line
This old mill town and its Regional Rail station were named to honor a Quaker woman who aided victims of a disastrous train wreck in 1856. All of its industry is long gone — even a former asbestos plant has been recycled into LEED-certified offices. And its main street, Butler Avenue, has turned into a hub of arts and culture for the northern suburbs, with a playhouse and a restored movie theater featuring art-house fare.
---
Median Home Sale Price: $490,000
Vs. 2020: Down 20%
Transit: Bryn Mawr station, Paoli/Thorndale Line; Bryn Mawr station, Norristown High-Speed Line; bus routes 105 and 106
Known for its famed women's college, Bryn Mawr shows off its scholarly side with a library at its central intersection. Behind the Ludington Library, the Bryn Mawr Twilight Concerts series offers music at an old-fashioned gazebo in the summer, and the Bryn Mawr Film Institute hosts a wide range of films and film education programs. Surrounding these community anchors are a wealth of boutiques, art galleries, unique shops and restaurants. Bryn Mawr Hospital, one of the Main Line's biggest and best, lies just south of the town center.
---
Median Home Sale Price: $728,500
Vs. 2020: Up 3%
Transit: Wayne station, Paoli-Thorndale Line; bus route 106
Banker Anthony Drexel and Public Ledger publisher George Childs established this Bobo Paradise in 1880 around a mansion named "Louella," after another banker's daughters. The mansion's long gone, but the town boasts a slew of historic hotels, businesses and houses clustered close to its Victorian Regional Rail station. The developers' promotional brochure boasted that Wayne had "all the conveniences to which residents of cities are accustomed," and that remains the case today.
---
Median Home Sale Price: $235,000
Vs. 2020: Up 12%
Transit: NJ Transit bus routes 405, 407 and 414
Merchantville, one of a handful of highly walkable Philly 'burbs without passenger rail service, takes its name from the four Philadelphia merchants who developed some of its first properties in the mid-19th century. The Ben Franklin Bridge ushered in another period of growth in the 1920s, but the heart of the "small town with a big heart" is its way-too-charming business district along Maple Avenue. And since the street runs atop an 80-foot-high ridge, you could say Merchantville rises above the average for South Jersey.
---
Median Home Sale Price: $195,000
Vs. 2020: Down 4.9%
Transit: NJ Transit bus routes 401, 402 and 410
William Penn wasn't the only Quaker who came here from England to found a place where he could freely practice his religion. Henry Wood, who had been imprisoned for his faith, left his village near Bury in Lancashire and settled here. Woodbury's main drag, Broad Street, retains its small-city appearance and is anchored by the historic county courthouse at downtown's north edge; built in 1885, it incorporates the bell and cornerstone of its same-site 1782 predecessor. The city had rail service in the past and will again if/when the planned Camden-Glassboro light rail line gets built.
---
Median Home Sale Price: $162,250
Vs. 2020: Up 9%
Transit: Jenkintown-Wyncote station, Lansdale/Doylestown, Warminster and West Trenton lines; bus routes 28, 55 and 77
The vintage movie theater in this compact borough is called the Hiway, and the name makes sense; it and the rest of Jenkintown's downtown sit along Old York Road, the principal highway through many of Philly's northern suburbs. But there's plenty to hold your attention right in town: Besides the theater, dozens of restaurants and shops offer a little something for everyone. Beer lovers will be pleased to know that South Kensington's Human Robot Brewing Company should soon open the Haus next door to the Hiway. The Regional Rail station is the busiest one outside Center City, and a bus route on Old York Road feeds Olney station on the Broad Street Line, offering Jenkintown residents excellent transit access to Center City.
---
Median Home Sale Price: $277,000
Vs. 2020: Up 5%
Transit: Collingswood station, PATCO; NJ Transit bus routes 403 and 451
Local real estate agent Pamela Ciervo may not have known it at the time, but she and several of her Collingswood neighbors launched one of the most spectacular revivals of a struggling downtown in the region when they started the Collingswood Farmers' Market under the PATCO tracks in 2000. A past winner of the American Farmland Trust's "America's Favorite Farmers' Market" contest and dubbed best in the state by New Jersey Monthly, the Saturday market attracts food lovers from far and wide. Many of those visitors discovered Collingswood's main street, Haddon Avenue, just a block away, and soon, restaurants, boutiques and markets sprang up to serve them. If Haddonfield has South Jersey's toniest suburban downtown, family- and LGBT-friendly Collingswood definitely has its coolest.
---
Median Home Sale Price: $330,000
Vs. 2020: Up%
Transit: Lansdale station, Lansdale-Doylestown Line; bus route 132
Once the shopping center of upper Montgomery County, Lansdale's Main Street had much of its life drained when the nearby Montgomery Mall opened in 1977. New restaurants, a highly regarded craft brewery that also operates a performance space, coffeehouses, and several creative local shops have brought it back from the undead, and new apartments on what had been the parking lot for its Regional Rail station have added new residents—and customers and restaurant patrons.
---
The City? Walkability Was Born Here
Walk Score rates Philadelphia as the nation's fifth most walkable big city. While walking is a great option in many sections of the city, here are some of the most foot-traffic-friendly.
Chestnut Hill may be one of the city's most homogenous neighborhoods, but you wouldn't get that impression strolling along Germantown Avenue: Its business district draws shoppers from all races and all parts of Northwest Philly, and some of the most distinctive local businesses are Black-owned, including the Spice Rack, Breakfast Boutique and Style by Blain.
Chestnut Hill is home to Northwest Philly's best dining scene; Breakfast Boutique is just one of dozens of dining options up and down the avenue offering cuisine from all over. The median sale price in ZIP code 19118, which covers Chestnut Hill, was the highest in the city in December 2021: $745,000. But with a little diligence, buyers can occasionally find more affordable properties on the neighborhood's rowhouse-heavy east side.
Germantown has long had a bohemian air about it. Avant-garde jazz musician Sun Ra called it his home on Earth, and his Arkestra still plays on in the house they shared. Community institutions like the Imperfect Gallery also keep the alt-culture flame burning bright. Newer enterprises like Uncle Bobbie's Coffee & Books and the Germantown Espresso Bar have planted roots here to bring people together for coffee, conversation, and intellectual stimulation.
Most of Germantown and a little slice of East Falls lie in ZIP code 19144. The median sale price there in December 2021 was $255,000.
Realtors were predicting that Northern Liberties would rise again for decades; instead, it languished until the new millennium, when at last it took off like a rocket. North 2nd filled with eateries and shops, and the completion of the Piazza on the site of a demolished brewery signaled the neighborhood's full revitalization. A few years after that, an influx of younger, more diverse residents transformed Fishtown from an insular enclave to one of the city's hottest hoods.
Home prices in Northern Liberties have headed for the heights: In December 2021, the median sale price in ZIP code 19123 was $474,826.
While Fishtown isn't as affordable as it once was, house prices haven't gone into the stratosphere yet. The median sale price in its ZIP code, 19125, fell modestly from December 2020 to December 2021, to $345,000.
South Philly's foodie paradise tops the list for pedestrian-friendly convenience outside Center City. Food & Wine chose East Passyunk Avenue as one of its "Top 10 Foodie Streets in America" back in 2013, and nearly 60 retail shops, art galleries and boutiques offering everything from the basics to one-of-a-kind creations share the street with the foodie places.
The median sale price for houses in ZIP code 19148, which includes most of the business district, was $290,000 in December 2021.
Though it's internally split into East and West, with East not as affluent as West, this neighborhood comes together as one along Germantown Avenue. Places serving as uniters include the Free Library's recently restored and rejuvenated Lovett Memorial­ branch and McMenamin's, the lively neighborhood pub.
The neighborhood boasts two community art centers: The Allens Lane Art Center, founded­ in 1953, is where the community gathered to fight segregation, while the newer Mount Airy Art Garage provides younger and emerging artists a place to grow. The Sedgwick Theater, a historic 1928 movie house, is home to the Quintessence Theatre Group professional theater company.
The median sale price for houses in Mount Airy's ZIP code, 19119, fell 11 percent, to $286,500, from December 2020 to December 2021.
Published as "Walking the Walk" in the March 2022 issue of Philadelphia magazine.