A First Look at The New Aloft Philadelphia Downtown Hotel
The second hotel to be attached to the Convention Center opens Thursday. Its general manager gave us a sneak peek as the finishing touches are being applied.
---
Philadelphia's first W Hotel isn't set to open until early next year, but its second entry from W's slimmer stablemate, Aloft, will open its doors to its first guests this Thursday afternoon (Aug. 31st).
The Aloft Philadelphia Downtown Hotel occupies the old Liberty Title & Trust Company building at the northeast corner of Broad and Arch streets — the one building that was spared the wrecking ball when the 100 block of North Broad Street was cleared to make way for an expanded Pennsylvania Convention Center.
The Italianate Art Deco tower, it turns out, made a great space for a hotel. The soaring banking floor has been converted into a lounge and bar, and the upper office floors have become rooms with lovely views and a touch of personality lent them by their non-standard layouts.
Evan Glenn Evans, the hotel's general manager, noted that most new construction hotels have rooms laid out in two basic arrangements known as "left-handed" and "right-handed" based on the location of the beds relative to the entrance. This adaptive reuse project involving a historic building made such cookie-cutter design impossible, so even though all the rooms have identical features and furniture, their layouts vary according to their locations on each floor.
And as the Convention Center envelops the hotel, patrons will be able to walk directly from the hotel to the center's Broad Street lobby via an interior passage. This makes the Aloft the second "convention center hotel" after the Mariott on Market Street.
The hotel also has four retail spaces on the street floor, which have yet to be leased.
The furnishings in the rooms and the public spaces are all fresh, modern, funky and minimalist, yet the hotel pays homage to its bank heritage in a number of ways, as the photos below show.
As we toured the facility, we caught glimpses of the staff going through the final paces of training for Thursday's opening and rooms being outfitted. Evans assured us that everything would be in place for the official opening, however.
---
The Aloft Philadelphia Downtown Hotel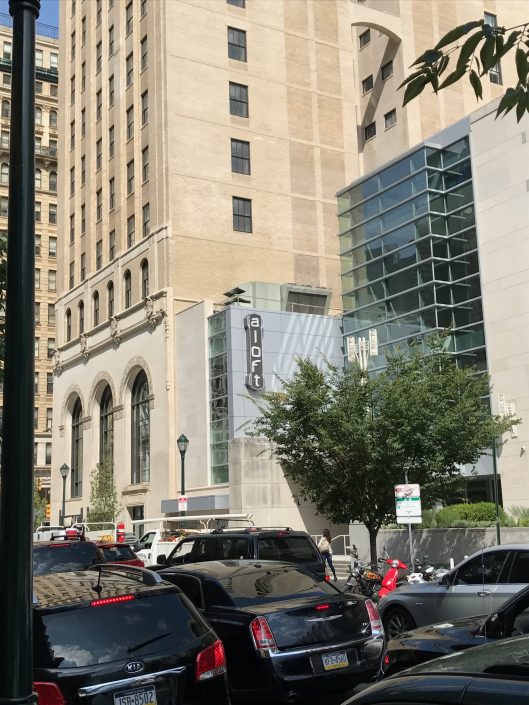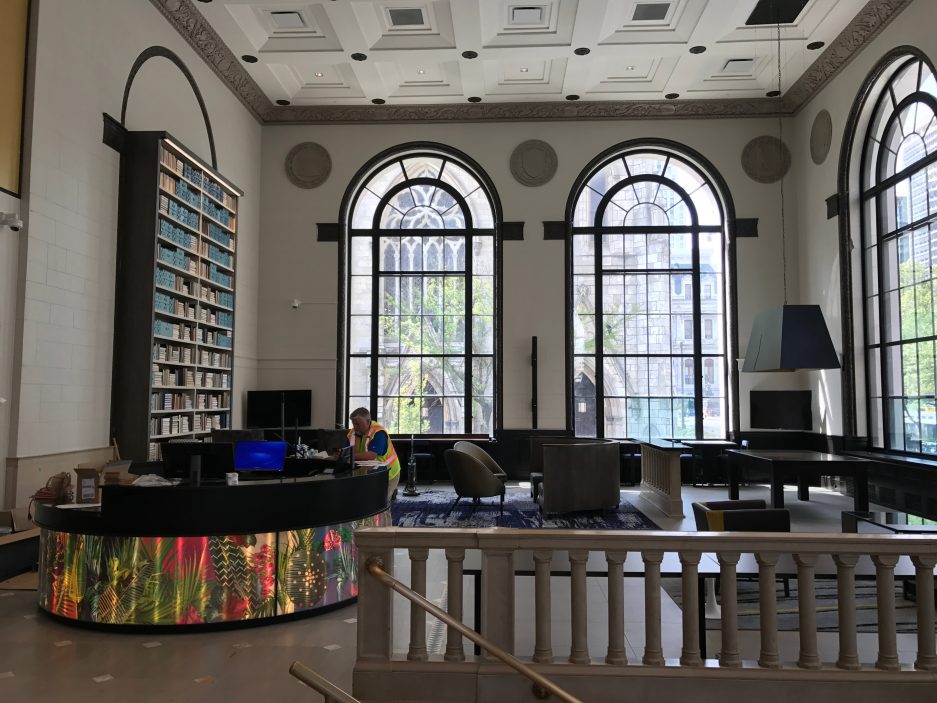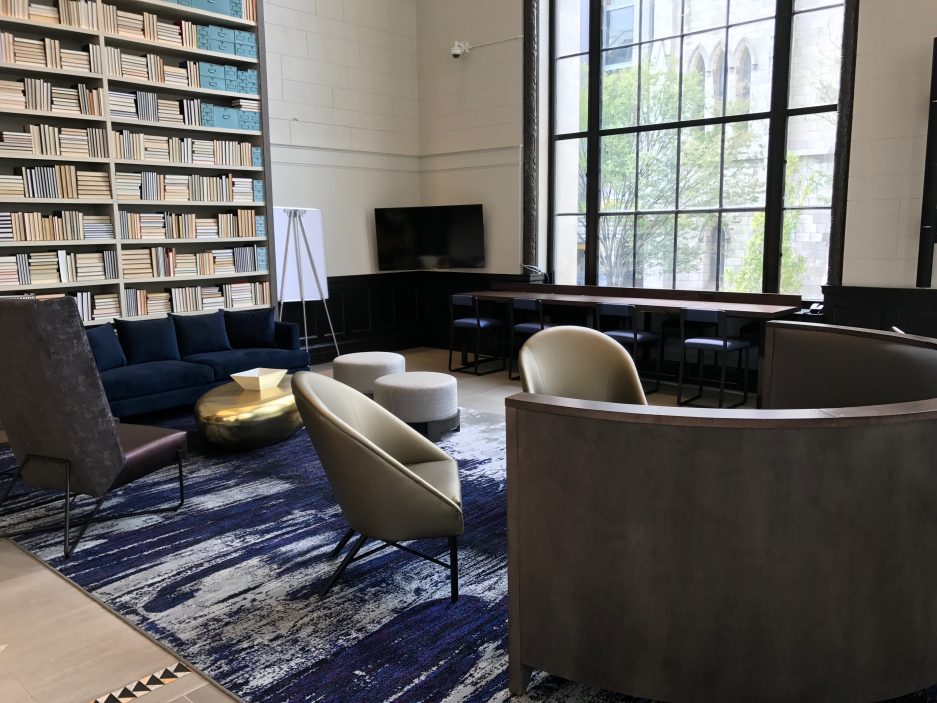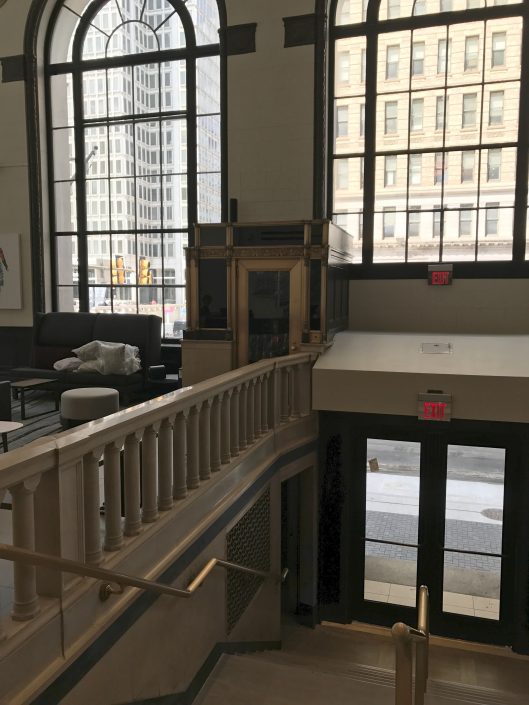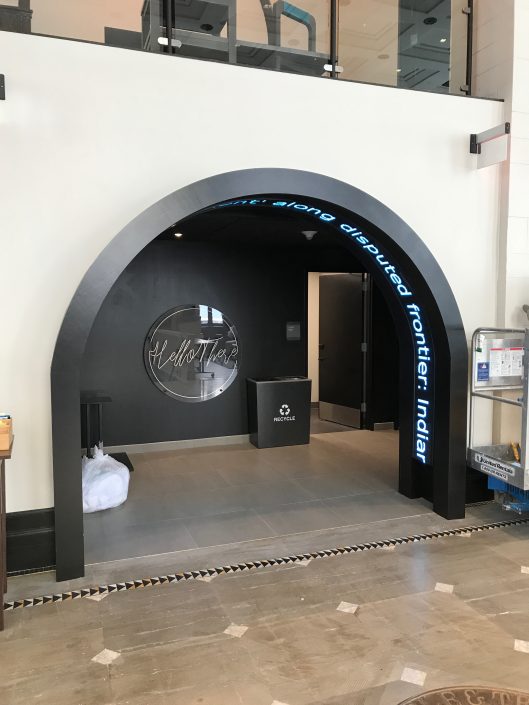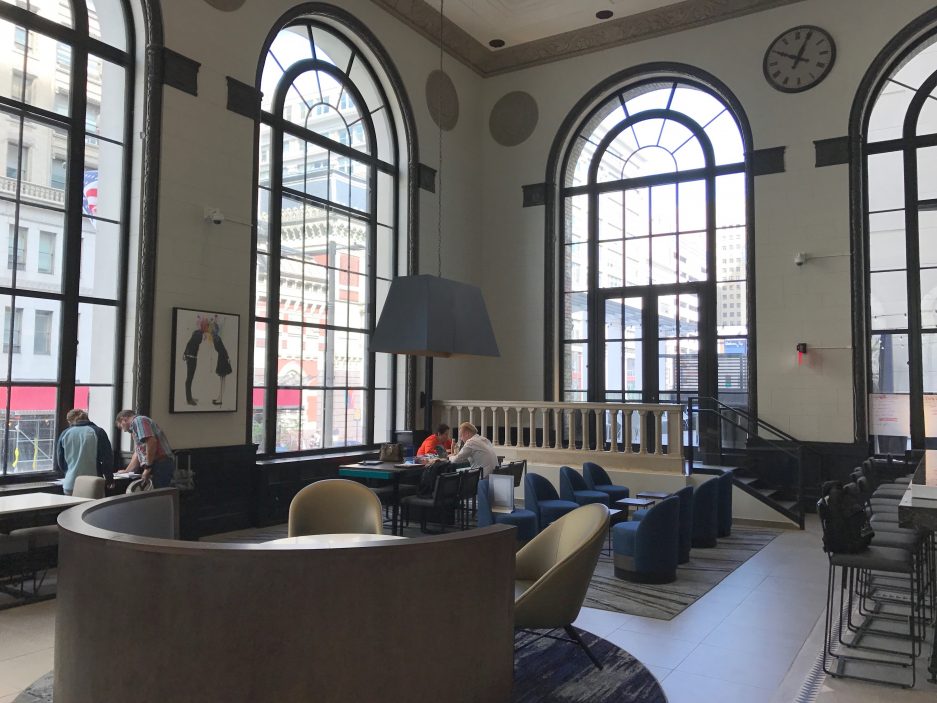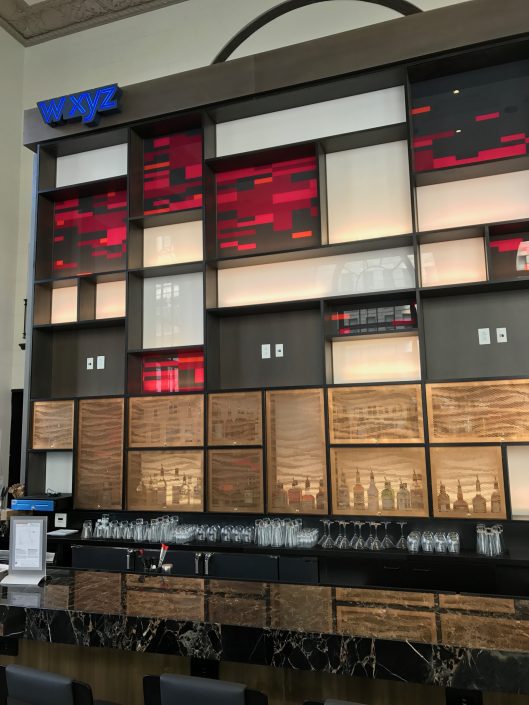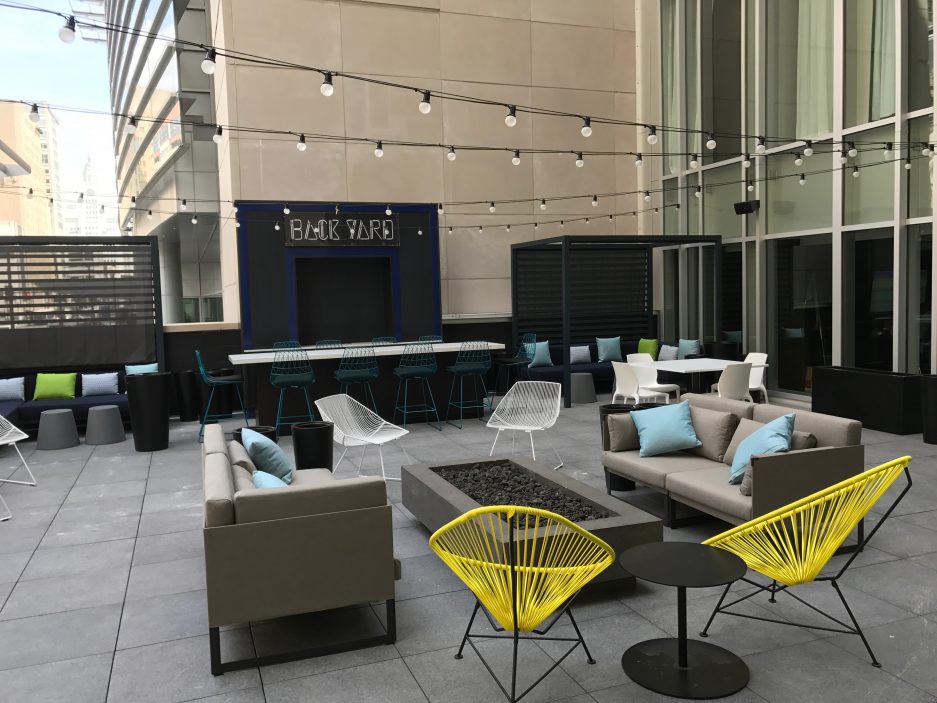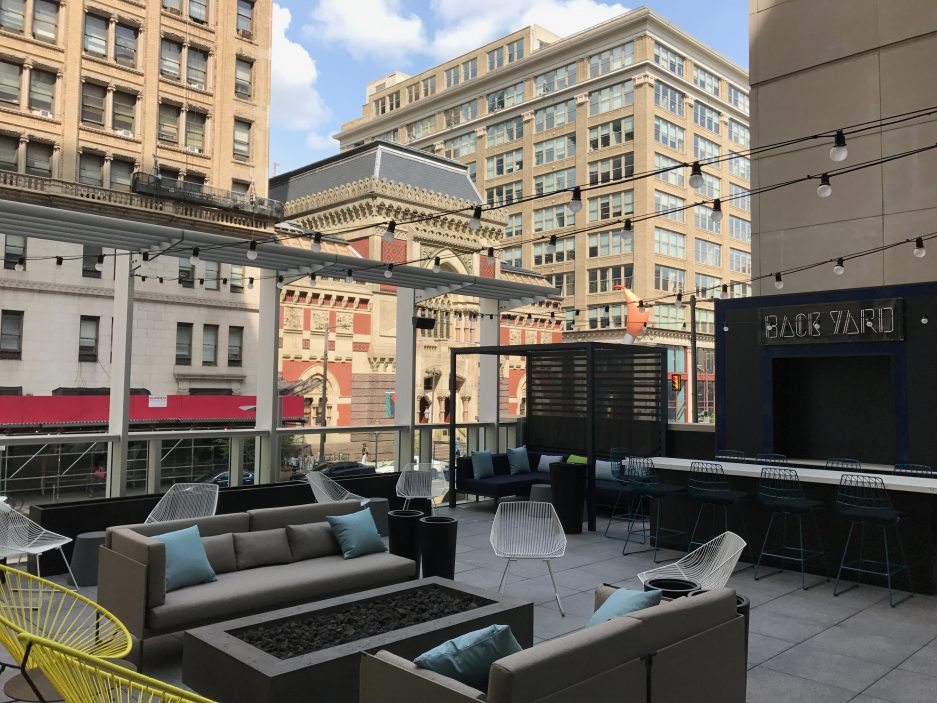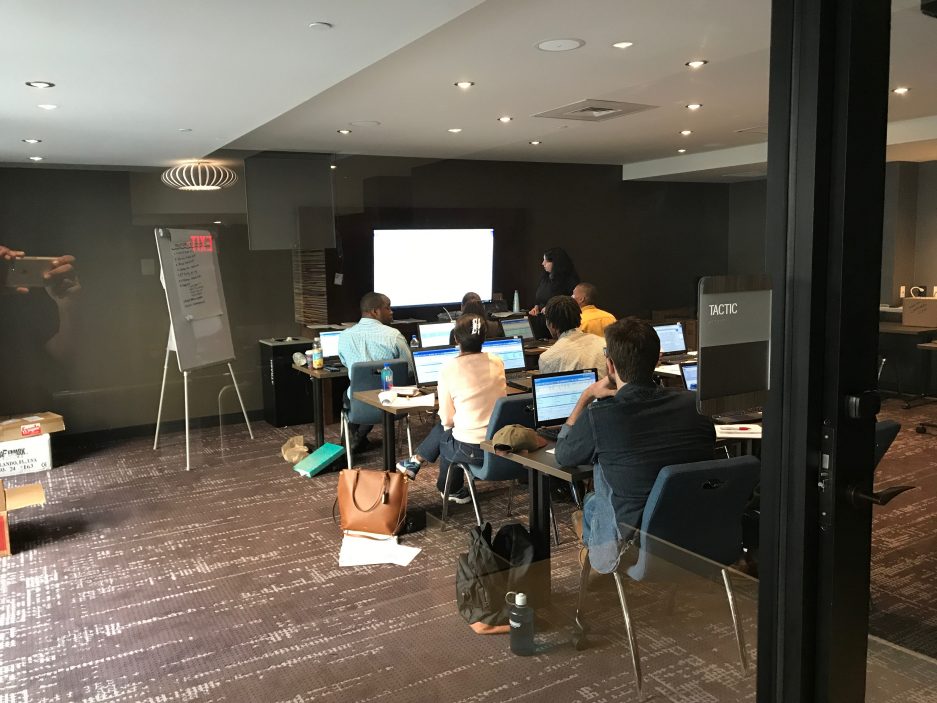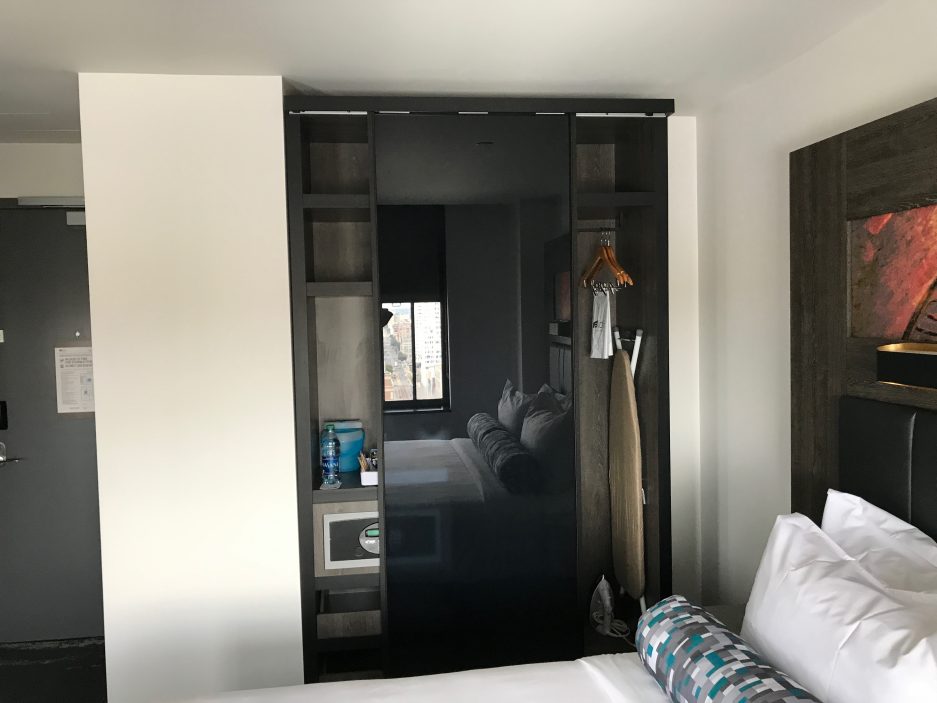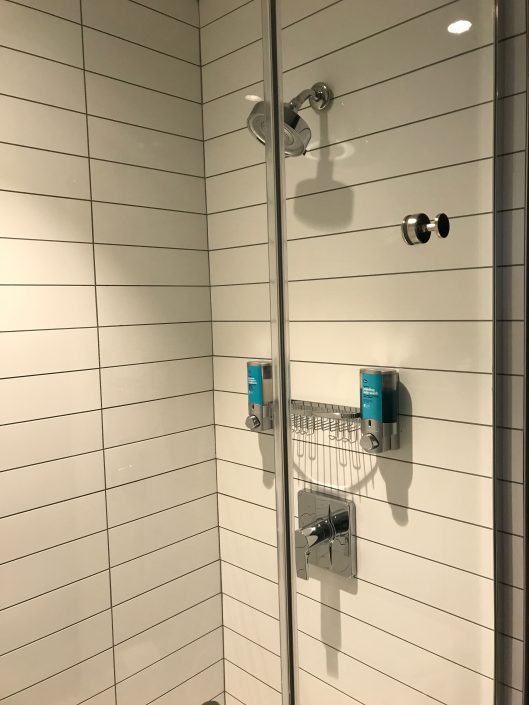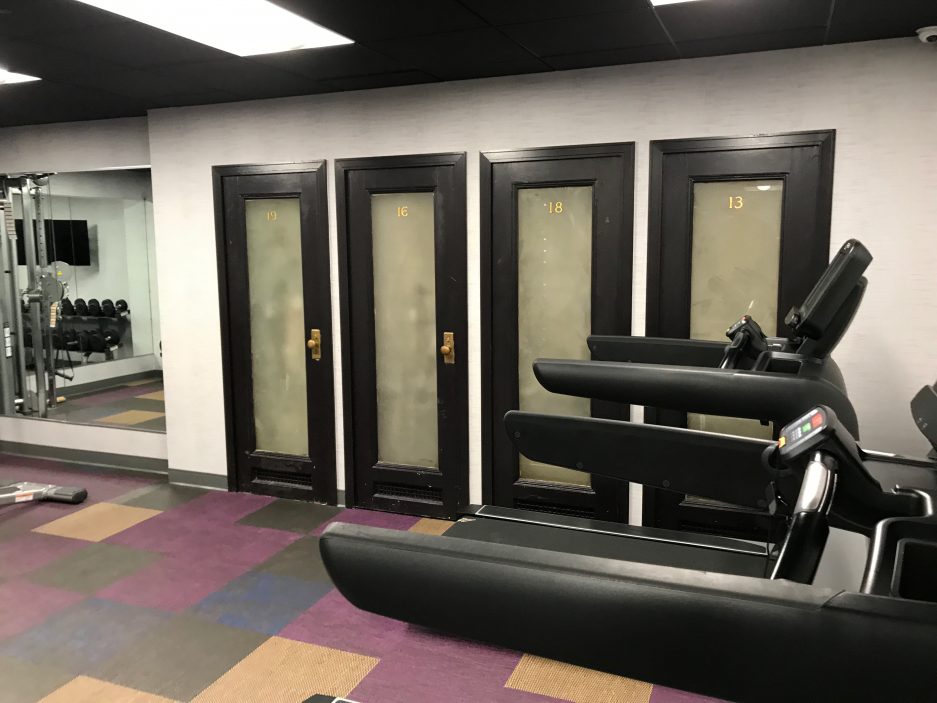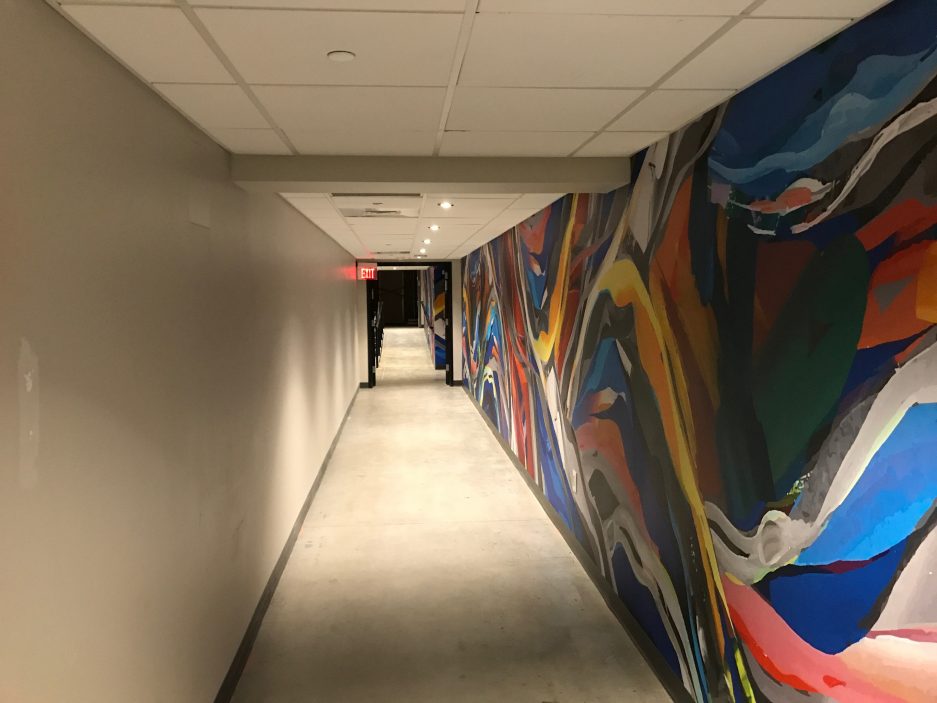 ---
Updated Aug. 30, 1 p.m., to correct the name of the hotel and the number of available ground floor retail spaces.
Follow Sandy Smith on Twitter.
---
---