Kids Get In on the Construction Act at One Ardmore Place
Sunday's "Big Dig" brought the littlest master builders out in full force for an earth-moving event.
---
The little Bob and Betty the Builders out Ardmore way who have been spending all this time gazing at "Real-Life Monster Construction Equipment for Kids" videos finally got a chance to get up close and personal with their heart's desire this past Sunday (June 25th), courtesy the Ardmore Initiative.
The youngest members of the hard hat set turned out with their parents in tow that day to enjoy "The Big Dig Construction-Themed Carnival" in the block of Cricket Avenue just south of Lancaster Avenue.
That's the block on which Dranoff Properties is building One Ardmore Place, the 110-unit mixed-use apartment/retail development that Ardmore officials have been counting on for some time to serve as a spark plug for "The Main Street of the Main Line's" rejuvenation.
Dranoff and contractor Harkins Builders, two of the carnival's co-sponsors, opened up the construction site to tours that let parents and children see, touch and be photographed with excavators, dump trucks and other full-sized construction equipment.
Meanwhile, on the street, the Ardmore businesses that organized the event set up dig, build and learn stations where children could try out their own skills at earth-moving, wall-building and other routine construction tasks.
They also got to build sweet treats courtesy co-sponsor Viking Pastries.
This event was the first in a series of events Ardmore's business community is organizing over the next several months to showcase Ardmore as a live-work-play destination for everyone. And as befitting a kid-oriented event, the businesses that led the organizing for Saturday's "Big Dig" were children's gift boutique pucciManuli and family-friendly playspace/cafe Lulu's Casita.
"While Ardmore has a growing 'hipster' vibe, it has also always been a very family-friendly community," said Ardmore Initiative Executive Director Christine Vilardo. "We often joke about needing valet parking for strollers. The Ardmore Initiative has a long tradition of working with members of the business community to produce fun, family-friendly events to show our residents and visitors that we appreciate them and to thank them for their business.
"The Big Dig was a gift to the community and the perfect showcase for and introduction to One Ardmore Place. It provided the public an opportunity to learn about the project directly from those who know and to see it up close and personal. We know that Carl Dranoff doesn't flip his buildings; his goal is to be a good neighbor and to remain in the communities where he builds. The Big Dig is evidence of this commitment."
The photos below show some of the ways the kids got down and dirty with construction.
---
Ardmore's Big Dig Carnival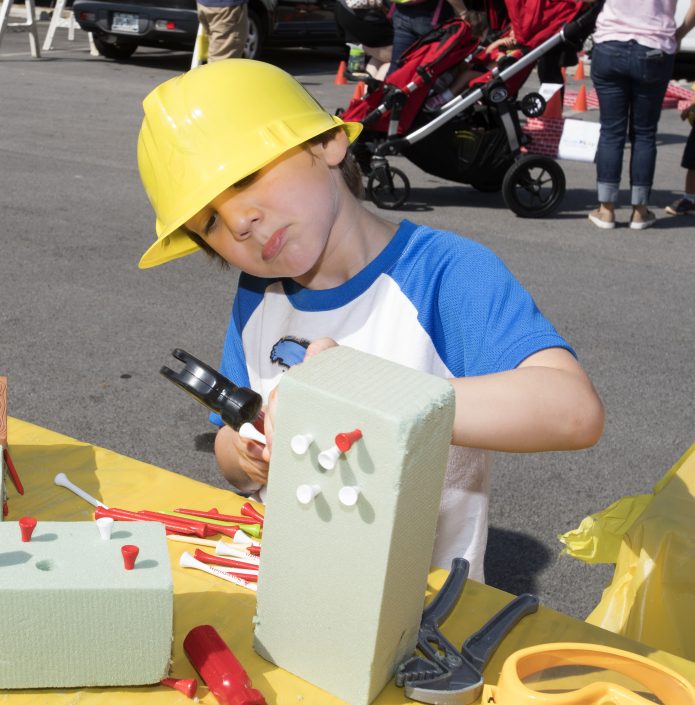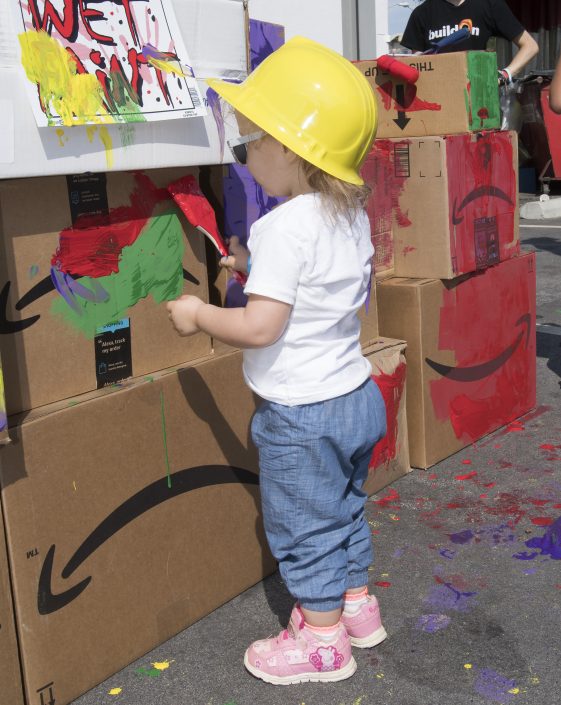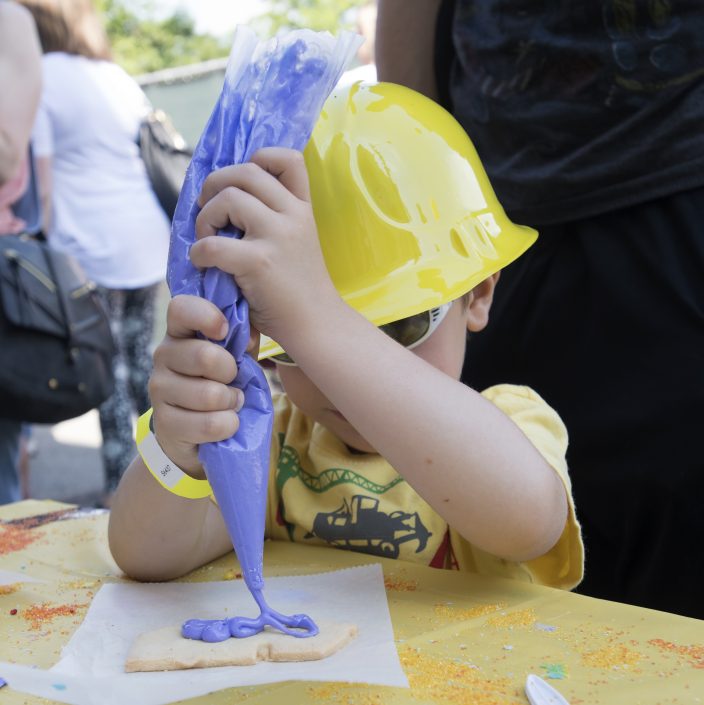 ---
Follow Sandy Smith on Twitter.
---
---