How To Get the Look: Stylish Solutions for Small Spaces
Where to stuff your stuff? Need tables that do double duty? Danish furniture designer BoConcept has big ideas for little rooms.
---
The motto is as follows: Small is beautiful.
This should perhaps come as second nature to residents of the city that gave the world the trinity. But they've been joined by scores of new arrivals from beyond who have little experience with living large in a little space.
As it so happens, Denmark is also a small country, and it turns out the Danes can show those newcomers — and the rest of us —a thing or two about fitting a lot of stuff into a little space. And that's where Terrace Daniels comes in. Daniels is the owner of Danish furniture designer BoConcept's Philadelphia store, and he and his senior designer, Jill Book, are full of advice on how to make sure living in a small home doesn't cramp your style.
BoConcept, a Scandinavian company launched in 1952, is renowned for its multi-functional furniture and "urban Danish design" (think simple comfort meets city chic). The company specializes in quality custom designs and contemporary, bold pieces that effectively utilize nearly every square inch of space.
Daniels let us in on some secrets for stylish compact living. Read on below for pointers on smart living, industry trends and practical solutions for small-space storage problems.
What are some trends you have noticed amongst city dwellers?
One thing that BoConcept Philadelphia is pushing is that the biggest trend is that there isn't a trend. Put different colors together. Don't worry about if this wood goes with that wood. Of course, we have to work within the framework of reason, but be expressive and dynamic within the space. Philadelphia is one of the best places for freedom of expression. We've noticed a lot of people going for vibrant and bold colors like blue and red. The line between feminine and masculine is blurred.
For someone moving from the suburbs to the city, what are three important pieces of advice? Essentially, how do you start to make a small space look and feel large?
Know your space. You have to know the size of your layout and the dimensions. Then, we can start to do renderings. You want the space to feel open, not cluttered and overkilled.
Know you. My biggest thing I tell everyone is to make your space functional. Most people only have activity in 20 percent of their home. Tell us if you plan on eating in your living room. We make pieces that have function, which results in a space that is fun.
Know your budget. Let us work with you. We can help, but we need to know what we're working with.
What are three clever storage solutions?
Copenhagen wall units. We will sit down and do an interview with you to get a feel for what you need. Do you have to store a lot of books? Music? We do in-home consultations; that's a big part of who we are and what we do. We will see the space and get a sense for your personality, then come back to the store and get drawing.
Beds. Everybody is going crazy for them. We have a king size bed that can lift up and hold your luggage, sheets and quilts.
No dead space. Whether it's shelves, open or closed drawers or a pop of color, every aspect of your home should have some form of practicality, whether it's a plant for personality or a color to lift the space.
What are the best colors, accents or patterns for making a space feel larger than it is?
I like red, blue and yellow. Think of adding color to a room like wearing a suit with a cool pocket square. It's the pocket square that catches your eye. We like color because it a gives a room the pocket-square feel.
How are Danish designs and BoConcept's mission in particular on par with the increased need for storage maximization?
Basically, we try to make big living possible in small spaces. When people come into the store, they are migrating from all over the place to Philly. The city has become a destination spot for people from the suburbs. Their furniture is too large for city living, but our goal is to help people find, or design, multi-functional furniture and have a comfortable living space.
We have many extendable dining room tables which, when closed, seat about four to six, but if you open it up, you can easily sit 12 people. We have a nice selection of coffee tables that can rise up and multi-function as a dining room table for six. We have small ottomans that can turn into beds. But most importantly, we love customization. We enjoy doing renderings. We sit down with the client and draw up what they want — that's fun for us. It's who we are. We take pride in our stylists, who all have a design background and create something unique, different and special.
Can you give us one secret tip for getting a feel for a space?
I do something really crazy — I lay down on the floor, on my back, and I look up. You'd be surprised by what you notice on that level. You see things you never knew existed.
The photos below show some of the work Book has done for various clients, including Alejandro Bedoya, captain of the Philadelphia Union soccer team. These should give you an idea of what you can expect if you visit the BoConcept store on Chestnut Street near 19th, just off Rittenhouse Square. You can also follow BoConcept Philadelphia on Instagram, Twitter and Facebook.
---
Smart Ideas for Small Homes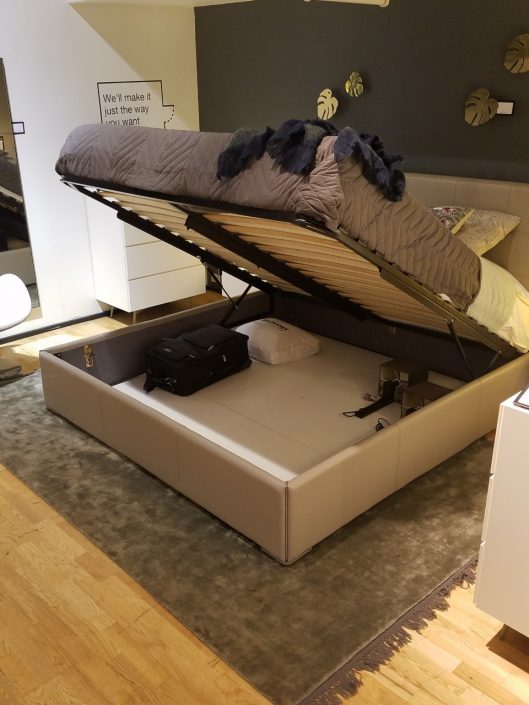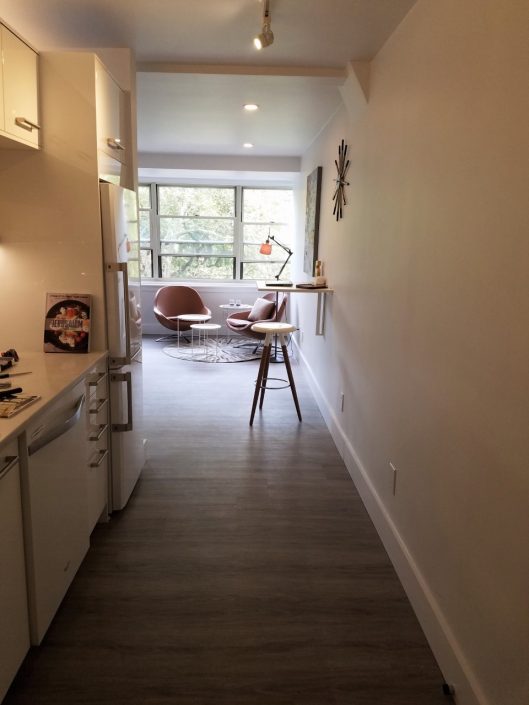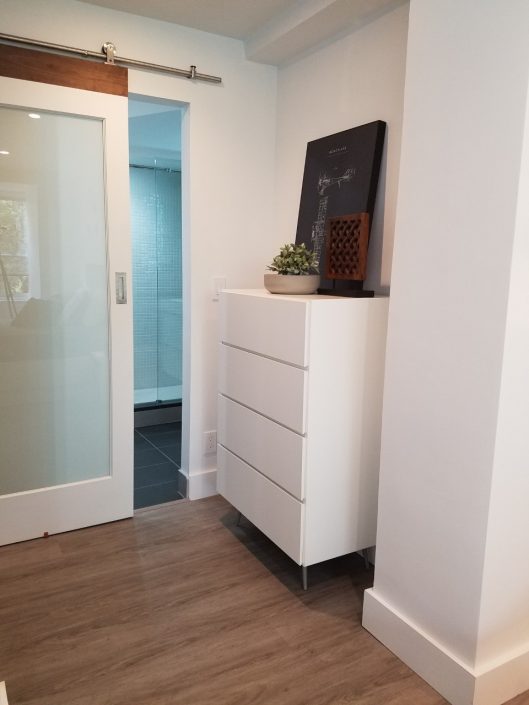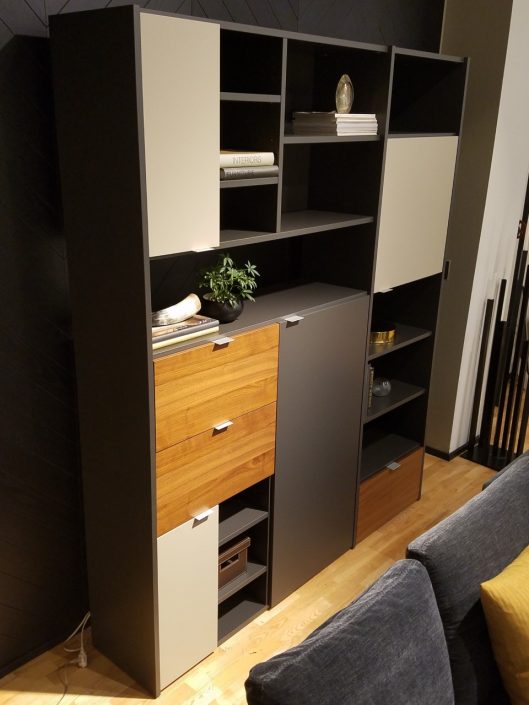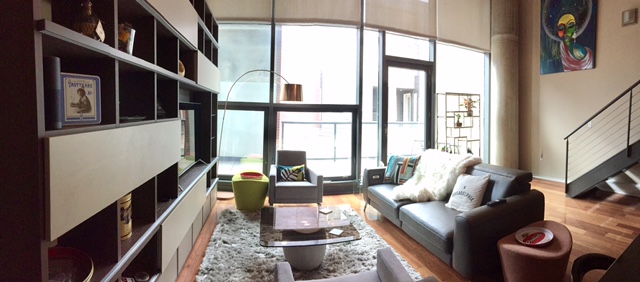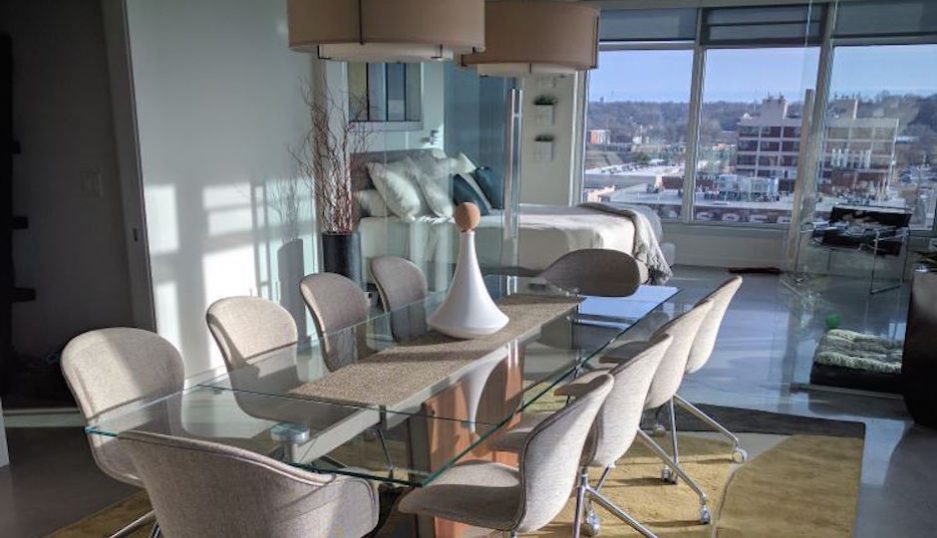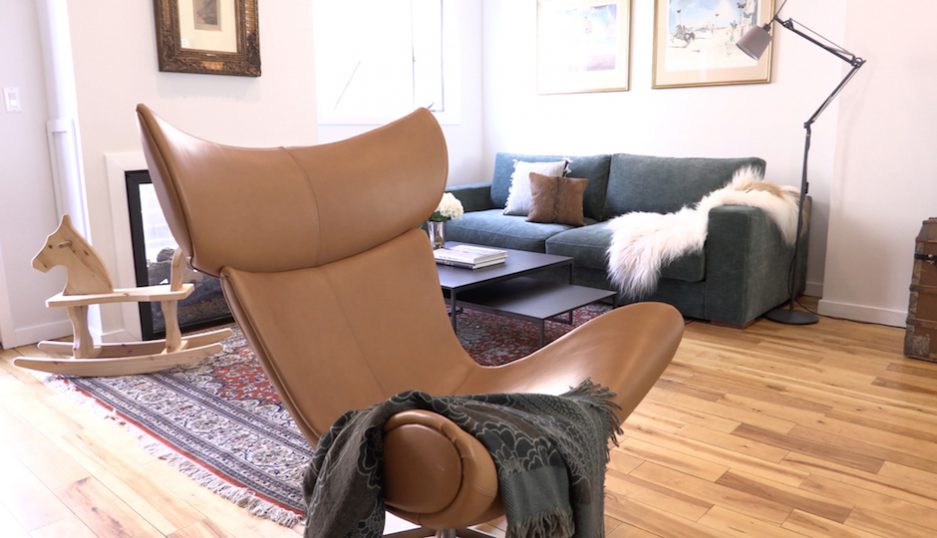 ---
---