New Apartments Coming to Francisville
The 20-unit development will be built in the 1600 block of Poplar Street.
---
Demolition of a row of 19th-century houses in the 1600 block of Poplar Street in Francisville is currently under way to make way for a new, 20-unit apartment development.
KREIT is building a row of five four-unit apartment dwellings designed by JKRP Architects. The development will consist of 12 two-bedroom apartments and eight one-bedroom units. The rear units on the first floor will have access to private yards and the top-floor units will come with roof decks.
All tenants will have access to a common outdoor area in the rear for bike storage, trash storage and storage of personal items. All of the buildings will have three floors plus a basement.
The units are being built as luxury market-rate apartments, with high-end finishes and appliances and a smart home security and entry system. The one-bedroom units will rent for around $1500 per month and the two-bedroom units will rent for approximately $2200 per month.
The photos below show the demolition in progress and renderings of the project. The Twenty on Poplar website is, like the project itself, currently a work in progress.
---
20 on Poplar Demolition and Renderings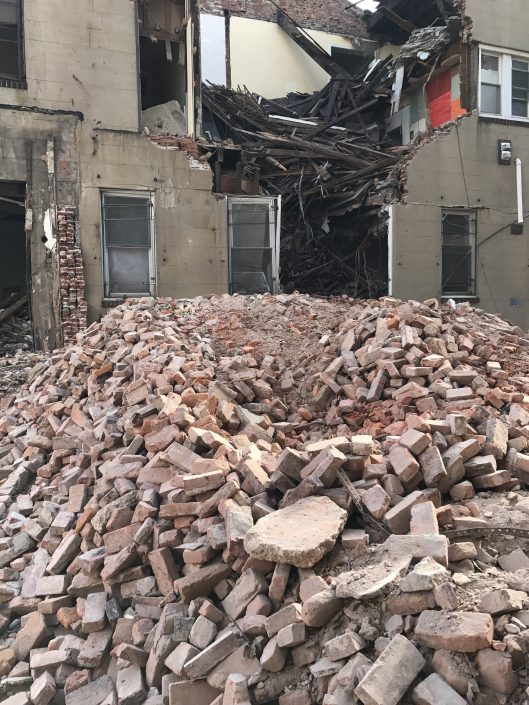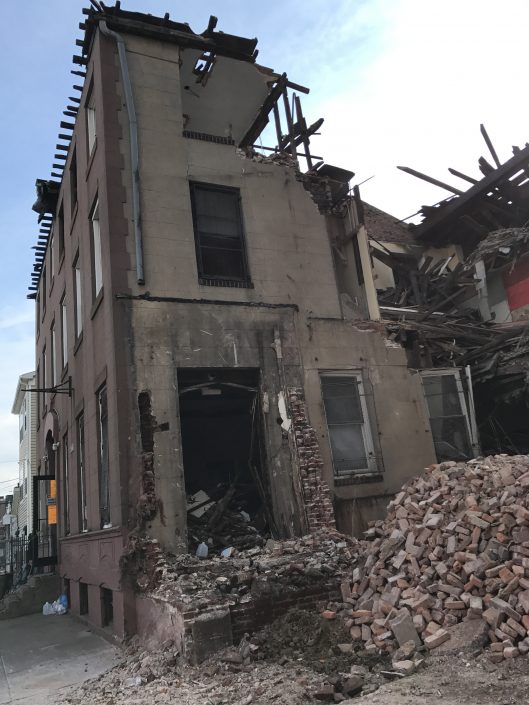 ---
Follow Sandy Smith on Twitter.
---
---