How to Sell an Ultra-Luxe Condo
Not even a powerful brand can fill an empty space, which is why the Residences at the Ritz called in a top-notch designer.
---
You might think that the Residences at the Ritz-Carlton would sell themselves just on the power of the brand name and all that comes with it.
In some cases, you would be right, but in others, you would be wrong, for even with everything that comes with a condo at the tower across from City Hall, there's one thing would-be owners have a hard time visualizing: What to do with all that empty space.
But before we get to how Vice President of Sales Gary Greenip figured out how to help his buyers figure that out, let's run down some of the amenities that should make selling these ultra-high-end condos a breeze.
For starters, they come with one of the finest luxury hotels in America attached to them. Owners have full access to all of The Ritz-Carlton's services: they can order meals from room service and charge them to their personal account or have the staff of 10 Arts cater a function for them, either in the conference center or their own condo. They can send their laundry and dry cleaning to the hotel staff, even though the units have laundry facilities. They don't have to have a guest bedroom in their own units if they don't want to—they can book their friends visiting from out of town in a room at the hotel.
When they decide they want to travel, they can make their arrangements through the round-the-clock concierge staff, including booking a room at another Ritz-Carlton at preferential rates. And if their travels take them around town rather than around the globe, they may if they wish have a chauffeur take them where they're going in a Bentley Flying Spur. All of this comes on top of such standard luxury condo amenities as an on-site fitness center, private garden, and community, function and conference facilities.
Truth to tell, the units have been selling well: all of the standard-sized units have been spoken for. But several of the larger condos composed of two or three units joined to form a single large living space were sitting around still.
That's when Greenip brought in interior designer Barbara (BJ) Nipon Spencer of BJS Design to outfit three of the units. She came up with three distinctly different treatments for three units: the two-bedroom Unit 44D-E and two three-bedroom units, 31B and 44G-H.
The photos above and below show what she did with 44D-E. The look is at once classic and contemporary, with a color palette dominated by warm earth tones and light neutral colors. Closets got organized with custom storage systems and stylish lighting provided exclamation points in the kitchen and living room.
The stimulus package worked, according to Greenip. Prior to unveiling the model, two of the 11 units with this layout had sold; after the unveiling, four were sold in fairly short order. Her more eclectic makeover of 31B has led to all the units with that layout being sold for prices in the $1.75 million range.
Spencer recently completed work on a fourth unit, a model Greenip described as a "real knockout." That unit hasn't been opened for inspection yet; its first official showing will be at a private open house for brokers on Thursday, April 7. Its looks are so stunning that as soon as the photo shoot is complete, I'll let you in on this unit t00.
That model's over budget, Greenip said—"We gave her a design budget of $525,000. As of now, over $600,000 has been spent"—but he's not complaining, for the $1.3 million spent so far on all the model units put together has been effective in getting buyers to sign contracts.
I can't wait to see what they do with the 48th-floor penthouse unit (raw space price: $14 million), a space whose rooms include what Greenip called "shapes like no other in the country." Some features of that full-floor condo include a irregular hexagonal solarium with 20-foot-high ceilings and large balconies facing east and west. Right now, though, that space is all ductwork and pipes, and it will likely remain so until someone buys it and fits it out to their liking. Greenip plans to do a "virtual buildout" of that space with virtual design by Spencer, but that will simply be a springboard to allow the buyer's own imagination to run free.
---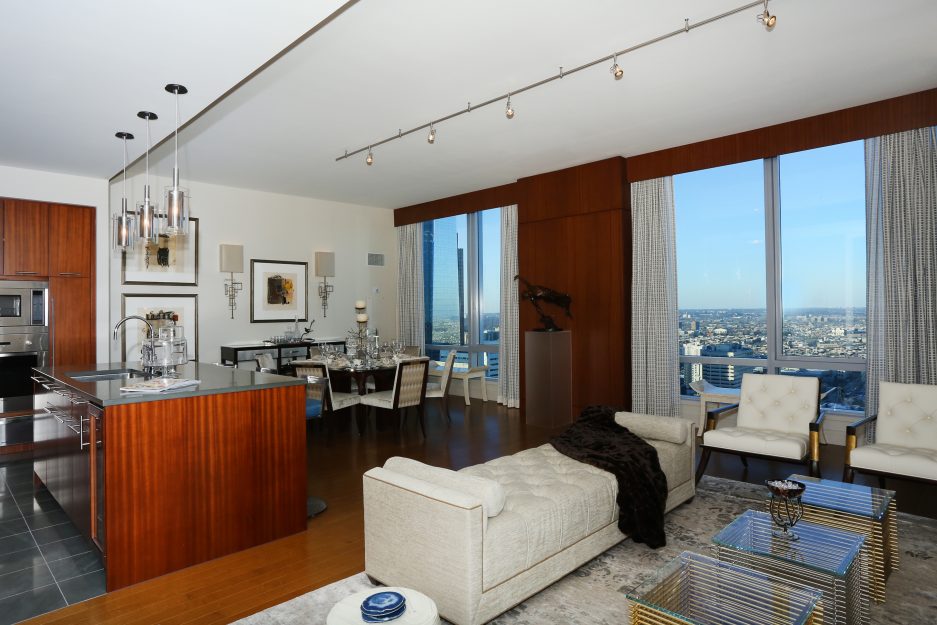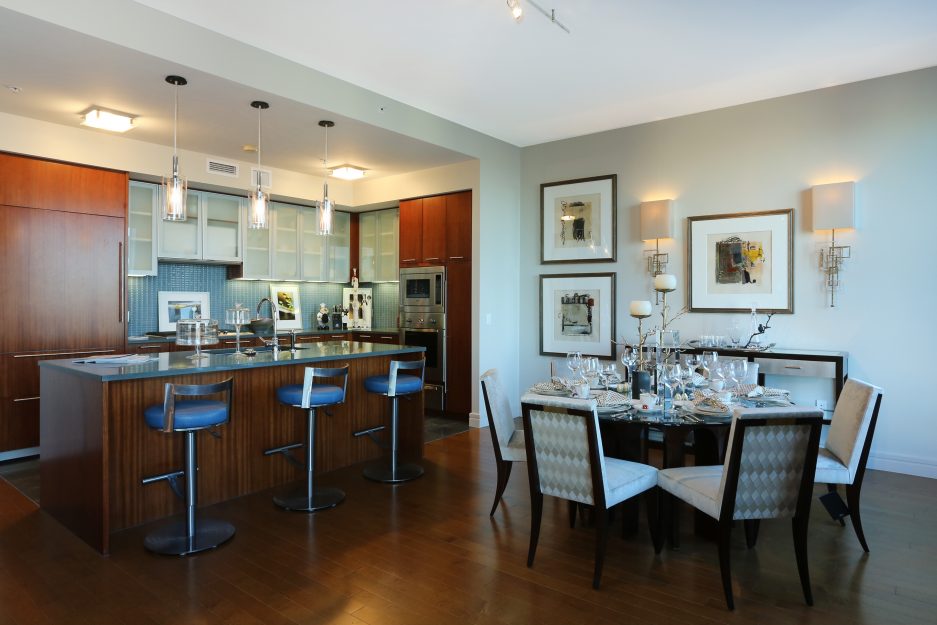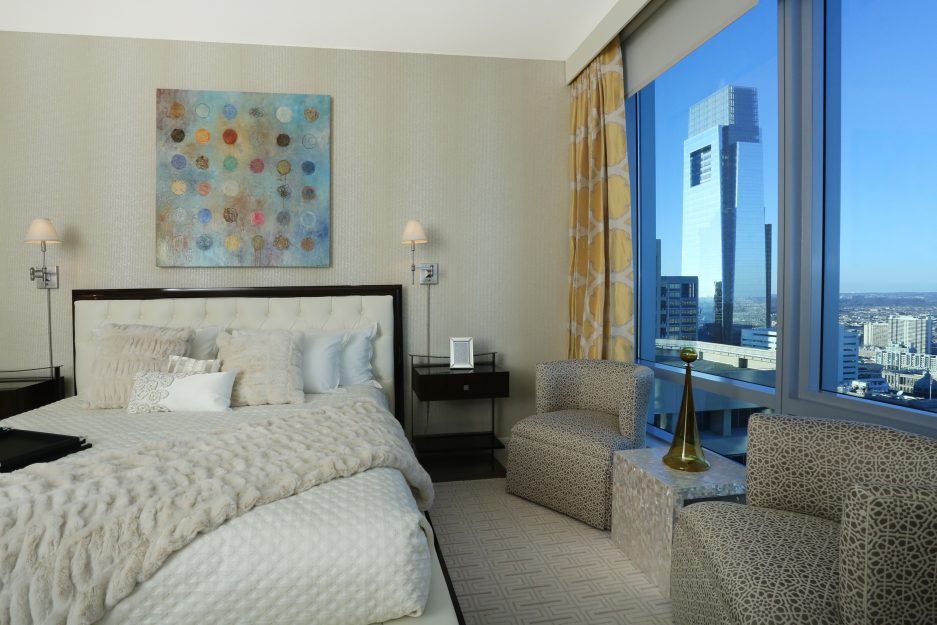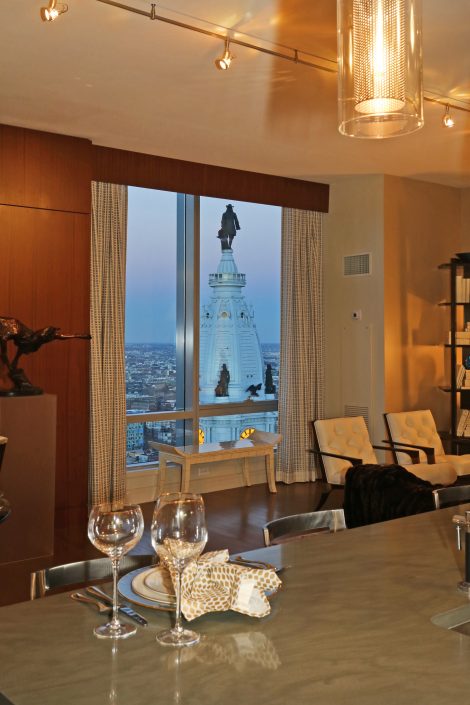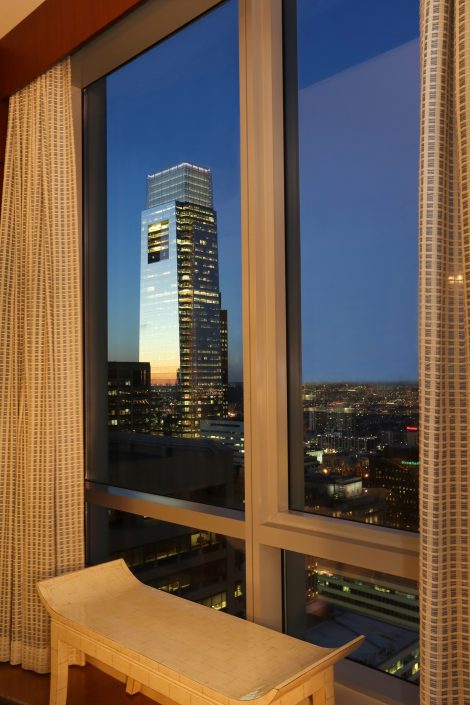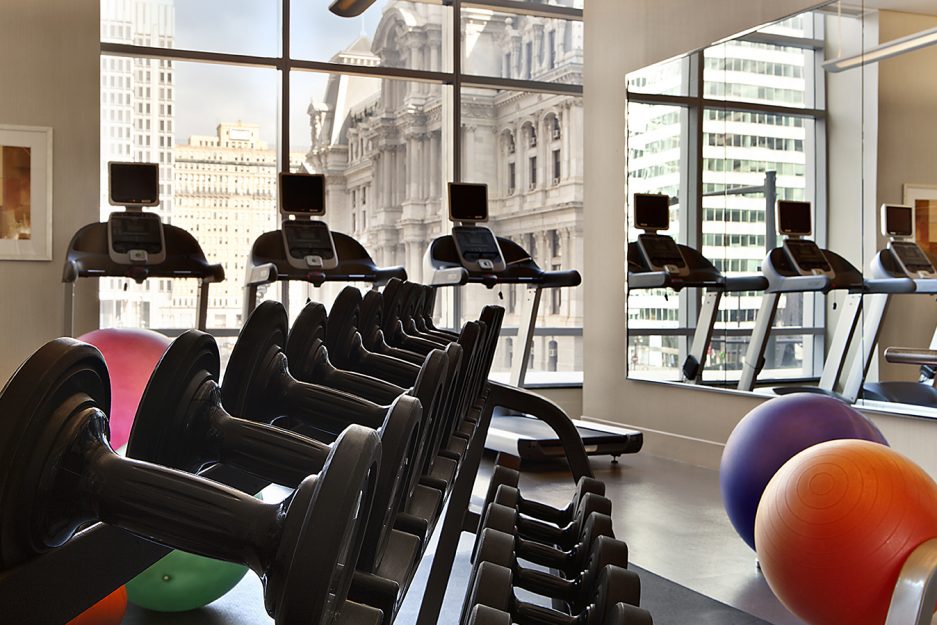 ---
---
---