Habitat: Reviving the Spirit of Vincent Kling on the Main Line
A meticulously restored mid-century modern home shines brightly in Gladwyne.
---
Perhaps no man besides Ed Bacon left a more lasting physical impression on Center City's built environment than architect Vincent Kling. His projects, which include Love Park, Centre Square and Penn Square, were often massive in scale, yet few know that he designed a handful of striking modernist homes in the middle of the 1950s.
One such home, located on a sylvan L-shaped lot in Gladwyne, was in desperate need of revival when a Society Hill neighbor approached architect Kevin Yoder, founder of K Yoder Design. The neighbor was on the fence about moving to the 'burbs and asked Yoder if it was worth the sizable investment to purchase the cruciform home and restore it to its former glory.
"When my neighbor found this house," recalls Yoder, "he contacted me immediately and said, 'Let's check out this place together. I'm not doing it unless you do it with me,' which was quite an honor."
Once Yoder saw that the home came with the original hand-drawn plans from the legendary architect, he knew this was going to be a special project. "It had great bones, and Kling's original plan couldn't be more pure or exciting from an architectural standpoint," says Yoder. "That's why I said this is definitely a project that's worth the effort."
No expense was spared (as evidenced by the white marble chip ballasted roof) as Yoder implemented a refined plan that preserved Kling's high mid-century design and made it comfortable for 21st-century living.
---
Habitat: Kling House in Gladwyne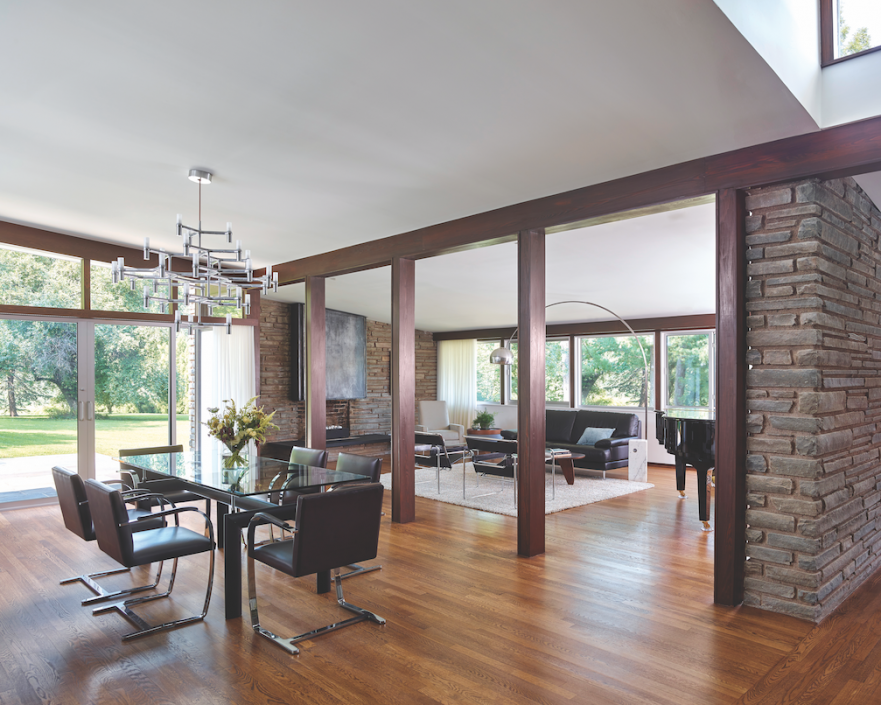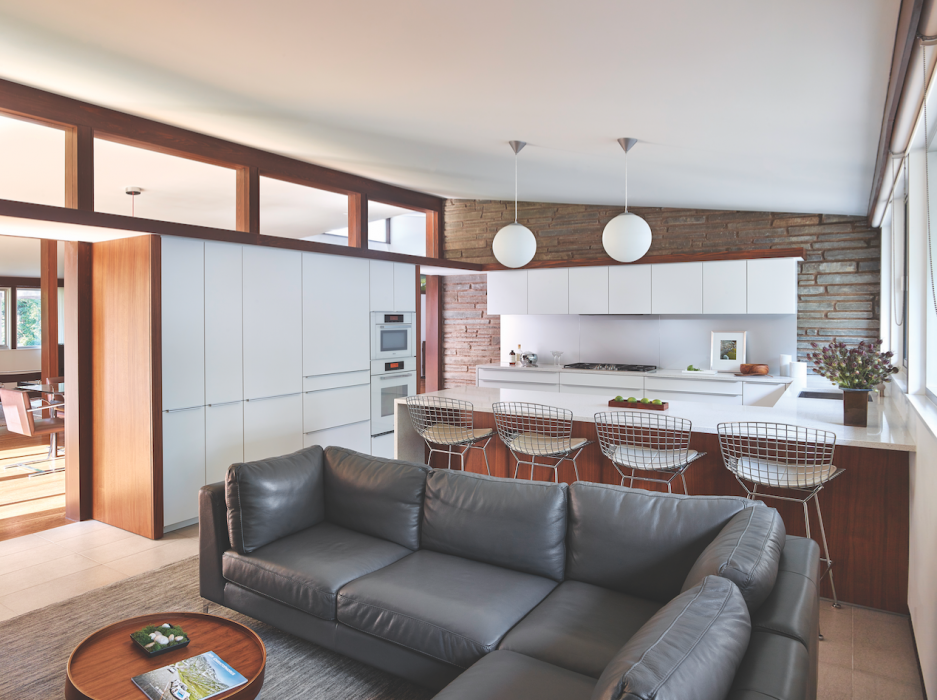 ---
This article originally appeared as "Maker's Mark" in the January issue of Philadelphia magazine.
---