Snøhetta Drops Stunning Renderings of the New Temple University Library
Construction is expected to start soon.
---
Snøhetta has a thing for designing spectacular libray buildings all around the globe, and it just so happens that one such building will soon rise from the ground on the campus of Temple University. If we can gather anything from the tantalizing renderings released today, the new "social core" of campus is going to be a stunner.
The design, as you may recall, received glowing support during the Civic Design Review process in the fall; even inspiring Philly's own starchitect and CDR board member, Cecil Baker, to near poetry. "I see your project and I get filled with hope," Baker said, of Snøhetta's work.
The new Temple University Library will be located on Liacouras Walk at the former site of Barton Hall and adjacent to the upcoming Quad, an expansive green space in the heart of campus. The project is expected to be completed by fall 2018.
More from Snøhetta, who collaborated with Stantec on the overall design: "This new library will put Temple University at the forefront of progressive research institutions. Acting as a new social, cultural, and intellectual hub for the university and surrounding community, the design serves the contemporary needs of a world-class research facility and its students.
The building is marked by what look like towering archways, softened by a wood cladding, and walls of glass. It's our first look of the inside of the the library, and the centerpiece of which is what Snøhetta calls an "oculus" that's carved into the domed atrium of the lobby and used as a "wayfinding anchor."
"The design is inspired by the historic academies of Greek antiquity, where social spaces for exchanging ideas were primary and storage of written content took a secondary role," the architects said in a press release. "Snøhetta's design challenges the traditional typology of the research library solely as a repository for books and archives, and instead provides a diversity of spaces that will spark chance encounters, enable collaboration, and encourage knowledge-sharing amongst its users."
As such, the world-class hub will feature study spaces, resource centers, sophisticated information technology, public spaces and an event hall. It will store 2.1 million volumes of books, the majority of which would be delivered to students via an automated book retrieval system. According to Snøhetta, "The lobby, café, central atrium and 24/7 zone, which is unimpeded by security checkpoints, will welcome in the surrounding community as well as Temple students."
The project is seeking LEED Gold certification, and will feature green roof terraces with stepped seating overlooking the nearby Quad.
---
Temple University Library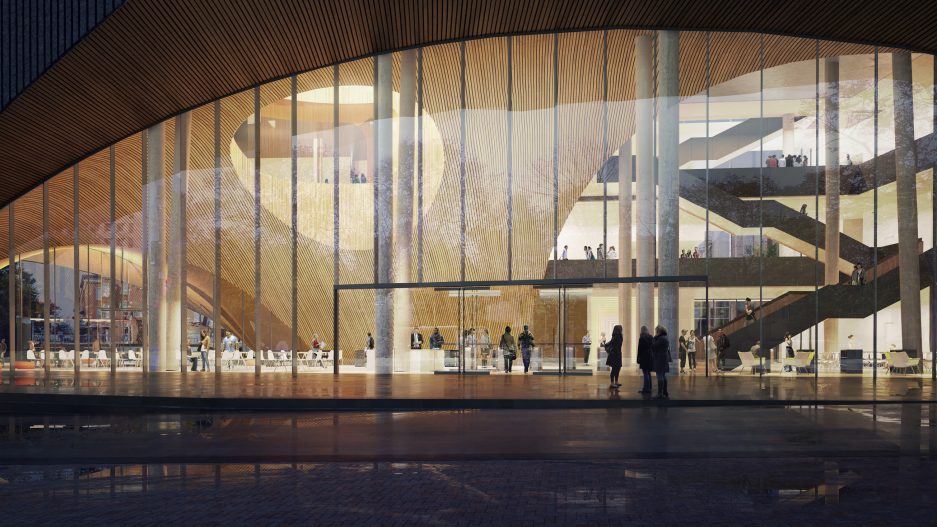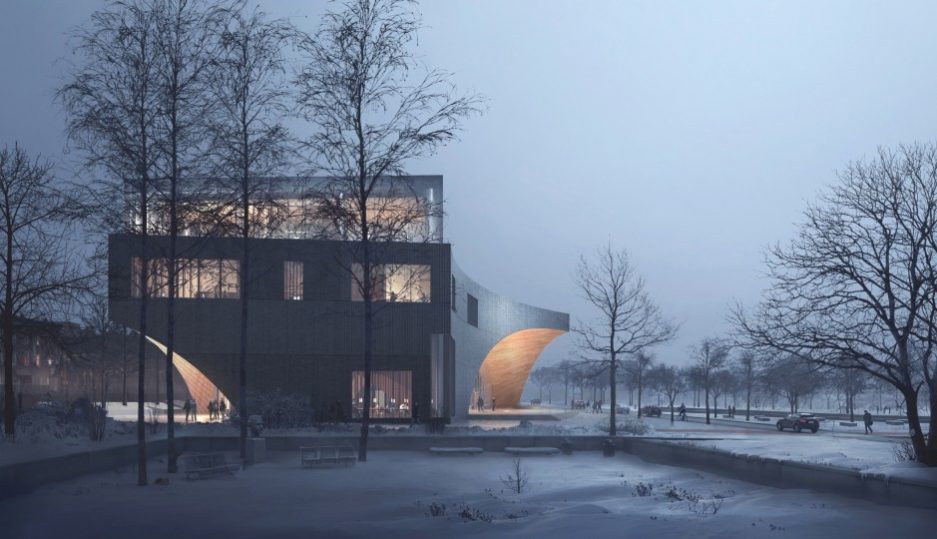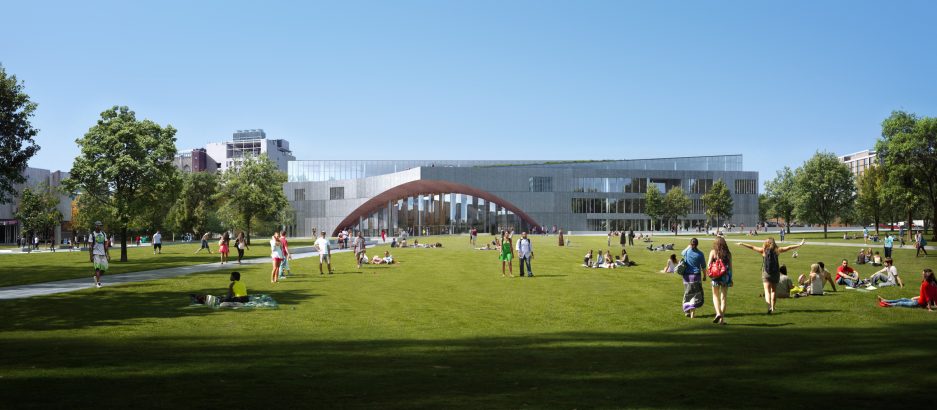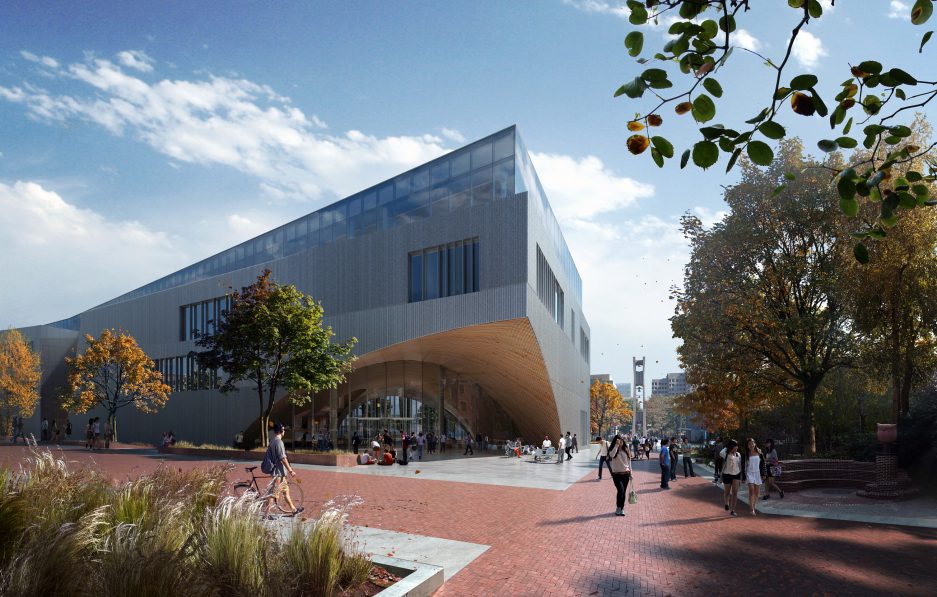 ---
---