Art Commission Gives Thumbs Up to LOVE Park Redesign
However, it does want the design team to add public drinking fountains into the final plans.
---
LOVE Park's ambitious redesign plan was approved by the Art Commission this week. While accolades for the park's overall design and its metallic, color-changing Percent for Art installation were plentiful, the Commission wanted one tiny thing added to the final design: two public drinking fountains.
PlanPhilly's Jared Brey reports that the Commission added "a requirement for the fountains," which is important because unlike the non-binding design recommendations of Civic Design Review, the public fountains are now legally required to be installed in the park. The Art Commission has some juice, baby.
Back in August, Citified's Malcolm Burnley talked about how public drinking fountains could soon make a comeback in Philadelphia, and even gave us a glimpse at what they might look like should they reemerge in the public realm:
You might also be relieved to know that the newfangled fountains PWD is looking into have a bottle-filling station, which would circumvent the threat of a murky bacterial cesspool for Nalgene toters. The models are likely to have three levels of hydration: a classic bubbler, a dispenser for bottles and a doggie bowl at the bottom. They'll be ADA-friendly, too,
For more on the meeting, including a look at Chromoscope, the public artwork by Haddad | Drugan that will be installed on the ceiling of the Saucer, head over to PlanPhilly.
Here's a look at the renderings:
---
LOVE Park renderings, final redesign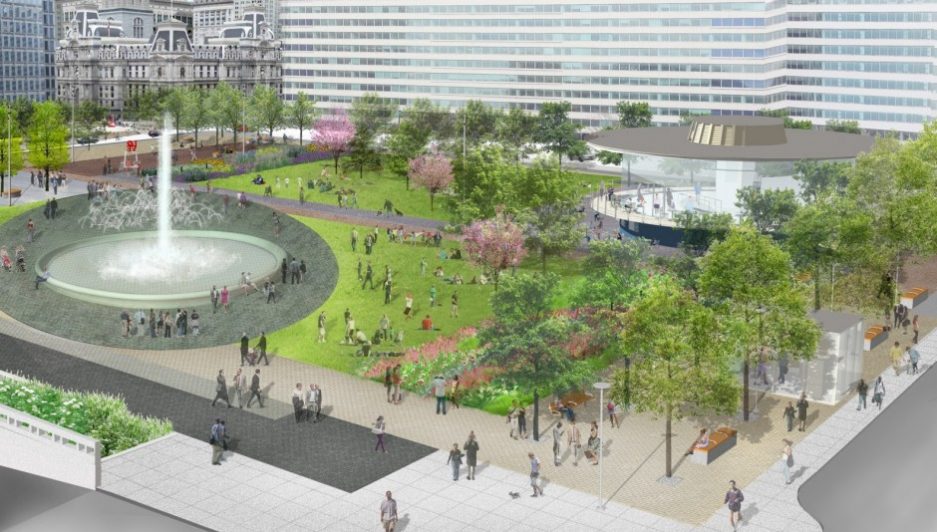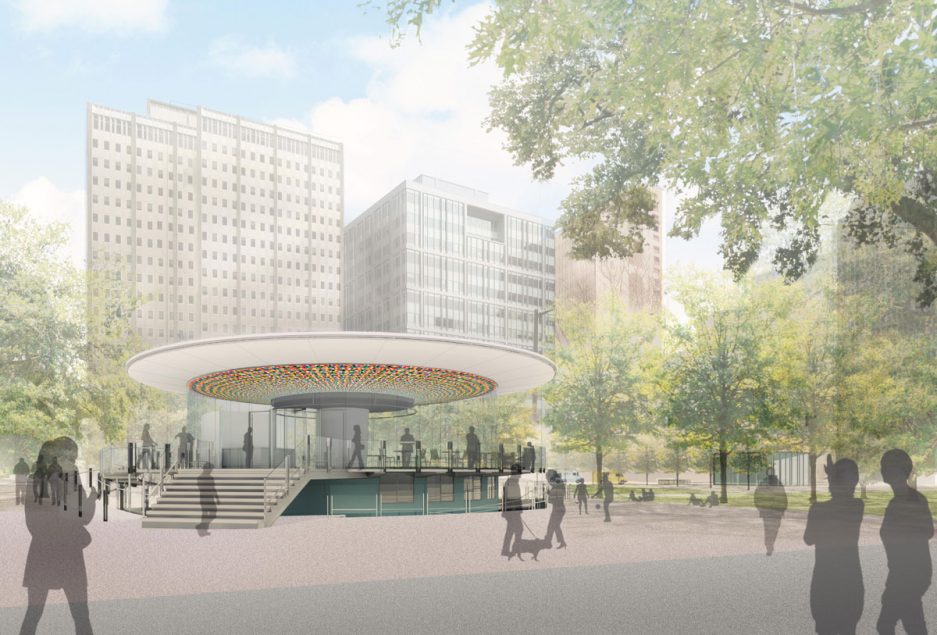 ---
---