Verdant Temple Pilot Project Nears Completion, Master Plan Revealed
"The quad will be historic," says landscape architecture professor Pauline Hurley-Kurtz.
---
Yes, Temple University has a massive redesign plan in store for its main campus. But in case you missed our sneak peek from earlier in the summer, we'll have you know the Visualize Temple Master Plan (.PDF) comes with a decidedly green and equally significant companion piece: the Verdant Temple Landscape Master Plan (.PDF).
"The landscape of a campus is critical in creating first impressions and lasting memories," TU President Neil D. Theobald said in a press release unveiling the long-anticipated program. Per the release, Verdant Temple will focus on five interrelated components:
• green, which emphasizes the need for additional open space, including a central quad;

• the importance of pedestrian walks, especially Liacouras and Polett walkways;

• the value of campus gardens and courts that comprise public spaces;

• the use of streets in an urban campus; and

• how to use leftover spaces, or margins.
These five will be addressed using seven campus-wide landscape systems – lighting, mobility, public art, social interactions, stormwater, vegetation and wayfinding – and, as a whole, will comprise a plan that not only improves the accessibility, sustainability, and social spaces within the campus, but one that functions as a teaching tool:
"Verdant Temple was informed by more than two years of input from a group of Temple faculty and staff with expertise in energy, landscape architecture, sustainability and other areas. The plan encourages using the campus landscape as a teaching tool, from installing more stormwater meters to having landscape architecture students create performance measures for different elements of Verdant Temple."
Back in June, we gave you a preview of Verdant Temple when we wrote about the Liacouras Walk / Wachman Plaza redesign, the landscape plan's pilot project. That project is now nearing completion, according to a university spokesperson.
"The plan incorporates so many elements—stormwater management, great design, a palette of materials that will give a sense of unity to the campus—as well as a major, innovative advancement," Department of Landscape Architecture professor and Verdant Temple advisor Pauline Hurley-Kurtz said in the press release. "The quad will be historic."
For more information, check out the Verdant Temple plan handbook here.
Below, images of TU's evolving main campus.
---
Changes at Temple University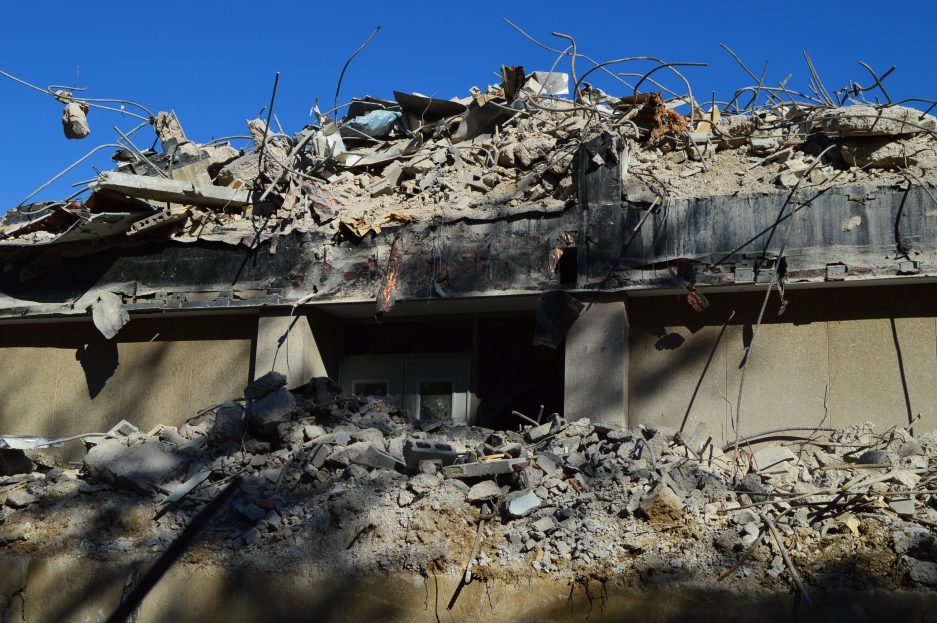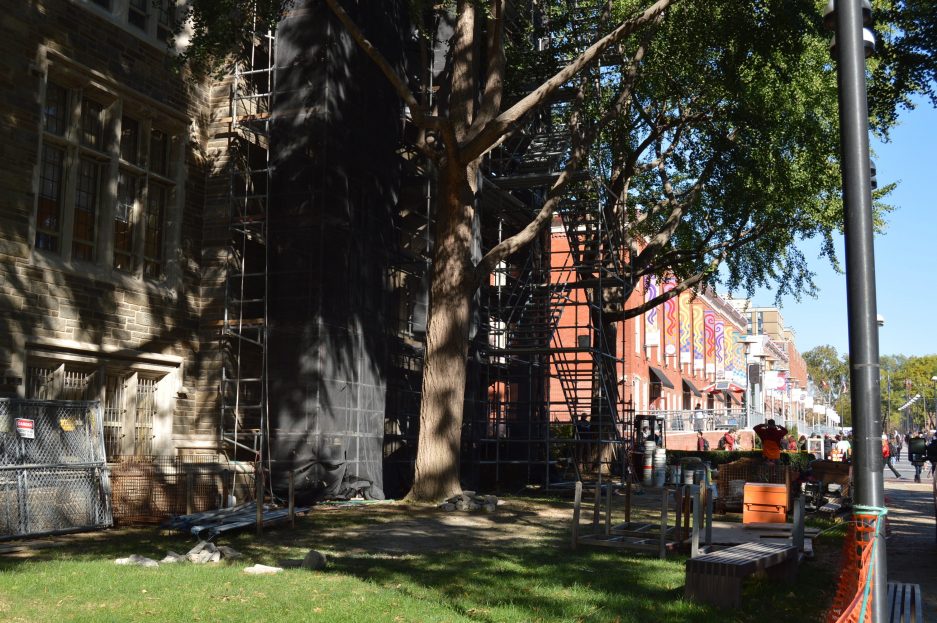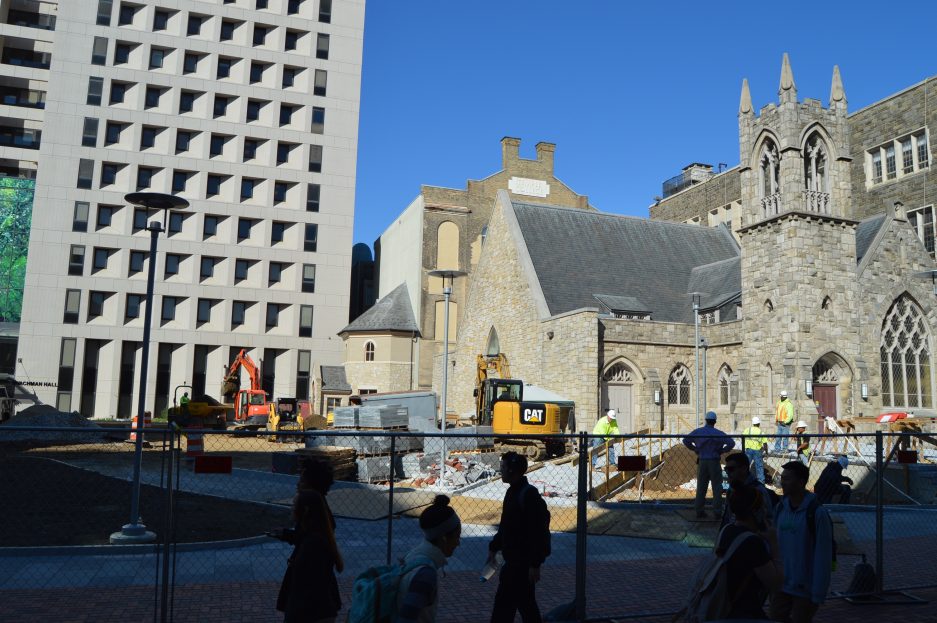 ---
---