Here's What it Looks Like When 200 Volunteers Rehab Eight Homes in One Day
We visited Rebuilding Together Philadelphia's massive "Block Build" in North Philadelphia, where volunteers helped to rebuild the lives of longtime residents.
---
It's a brisk Friday morning in October and the 2100 block of North Franklin Street is buzzing with activity. Nilda Ruiz, President and CEO of the Asociación Puertorriqueños en Marcha (APM), is one of several speakers who have gathered on Ms. Margaret West's property to send off the 200-some volunteers waiting to get started on their respective house projects as part of the massive "Block Build" by the nonprofit Rebuilding Together Philadelphia (RTP). Thanks to the efforts of those in attendance, eight homes received much needed basic system repairs that very day.
"It is projects like this that allow us to keep our homeowners in the neighborhoods that they've taken a stake in for so long," says Ruiz shortly after taking the makeshift stage that is otherwise the front patio of Ms. West, a resident of the block since the 1980s. The build took place on West's 81st birthday, and the group kicked off the festivities by singing Happy Birthday to the lively homeowner.
Then, they got right to work.
The Situation
In case you missed it, nonprofit Rebuilding Together Philadelphia (RTP) announced earlier this month that it would be teaming up with APM, community members, corporate partners, and both skilled and student volunteers to rehab 13 homes belonging to low-income homeowners over one weekend. The collection of homes are located a few blocks east of the ever-growing campus of Temple University in North Philadelphia.
The point of the ambitious goal, as RTP Executive Director Stefanie Fleischer Seldin noted during the introductory ceremony leading up to the big build, is not only to improve the living situation of these homeowners, but to help long-term residents avoid being displaced by gentrification and to ensure the neighborhood remains economically diverse.
"Gentrification is one of the most difficult challenges the city works with everyday. Without strong partners like Rebuilding Together, without the volunteers like you, we would fail in our efforts to keep longtime homeowners in their homes," echoed Brian Abernathy, Executive Director of the  Philadelphia Redevelopment Authority.
Abernathy, who is on the Oversight Board of the Philadelphia Housing Trust Fund, which helped put the program together, labeled the fund "one of the most important resources for affordable housing in the city," and added that "one of most important programs the city offers is basic systems repair."
Teamwork and Experience: The Volunteers
In addition to some corporate funding, the RTP Block Build project was made possible by a slew of volunteer work. Toll Brothers, the Horsham-based mega-builder, for example, had an estimated 20 people from its staff helping out.
"For us, as a homebuilder, it makes sense for us to come into the neighborhoods and help people rebuild their homes," John K. McDonald, General Counsel at Toll Bros., told Property. "We look forward to making this an annual tradition," he said of the team's involvement.
It's the second year Toll Bros. has participated in the program, and McDonald really drove home why it's a no-brainer for them to lend a hand: "I know my guys find it incredibly rewarding to see the people that you're helping, and hearing their stories. This homeowner recently lost her husband, and to have people come out and help her rebuild her life is tremendous."

The scope of work varied from house to house, as one may have been in need of weatherization, some new vinyl flooring and a replacement handrail, while others might have needed much more care, such as new mechanical systems, doors, sheet rock and appliances.
Independence Blue Cross, BNY Mellon, Provato Construction, and Wells Fargo, among others, also had staff volunteer at the Build Out.
On the other side of the volunteer spectrum was a large group of students, including those from Thomas Alva Edison High School, John C. Fareira Skills Center, and Project WoW.
Two students from Phillip Randolph Career and Technical High School in Northwest Philadelphia informed Property that they had been inspired to work on their house repair skills after seeing their family members working at home. Under the guidance of their instructor, James Esposito, the students were able to immediately dive in to working on residents' houses, while getting valuable experience in the field.
"I want to see how it really feels to be in the field, to actually do the work," said Dante, an 11th grader at Randolph. "I used to always see my dad working around the house and I just decided it looks fun. I realized that I like to do hands-on things, so started picking up on it and doing the work."
Home, Sweet Home: The Residents
"Believe me, [it] was the happiest day of my life!" exclaimed Carmen Torres referring to a day several weeks ago when she found out her home would be one of the thirteen that would be receiving free repair work courtesy of RTP and APM.
Torres, a long-time resident who's lived on the block for more than sixty years and used to work in the offices of the former Joseph C. Ferguson Elementary School across the street, said she's borne witness to the fluctuating nature of the neighborhood her whole life.
"We grew up knowing everybody and then slowly they started moving away and they," she said nodding to the end of the block, past the newer homes on the 1900 block and to a green space site, "became vacant houses. And they were really like…they couldn't fix them! So they tore them down." Gazing at nearby volunteers walking into a home with tools, she added, "I've seen it from the very good – where everybody was watching over the kids and neighbors were neighbors – to streets gangs and things…but it's starting to come back slowly … I mean, we still have our problems, but it's getting a little better."
LaVera Alford, another long-time resident who said she had purchased her home on the 2100 block after her father passed away, echoed Torres's observations: "There's a lot of rebuilding around here and that's good! It's great. We want improvement in our neighborhood. We want…improvement."
Having previously considered moving out of the neighborhood because the cost of home repairs was too expensive, Alford said she now hoped to preserve the home for her family, particularly her grandchildren. "When I'm gone, my family will have a place. If they want a place, need a place… they have a home. They don't have to worry about where they're going."
---
Rebuilding Together Philadelphia North Philly Block Build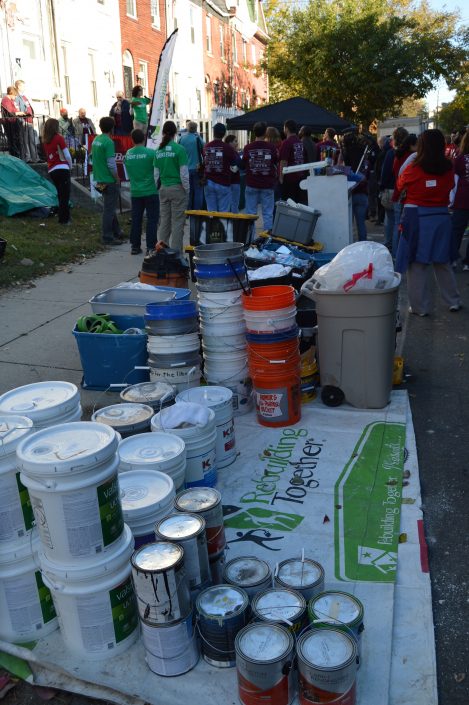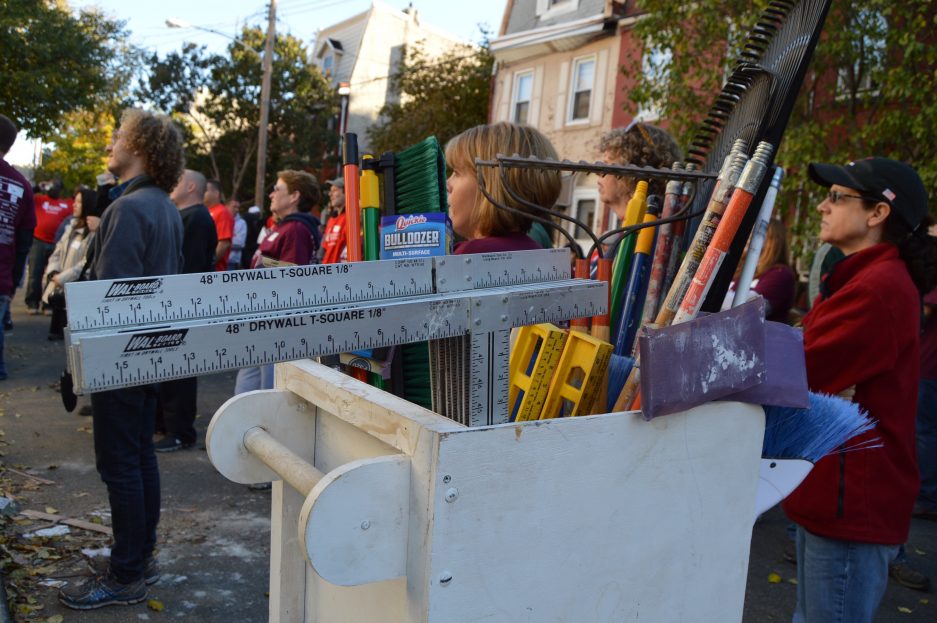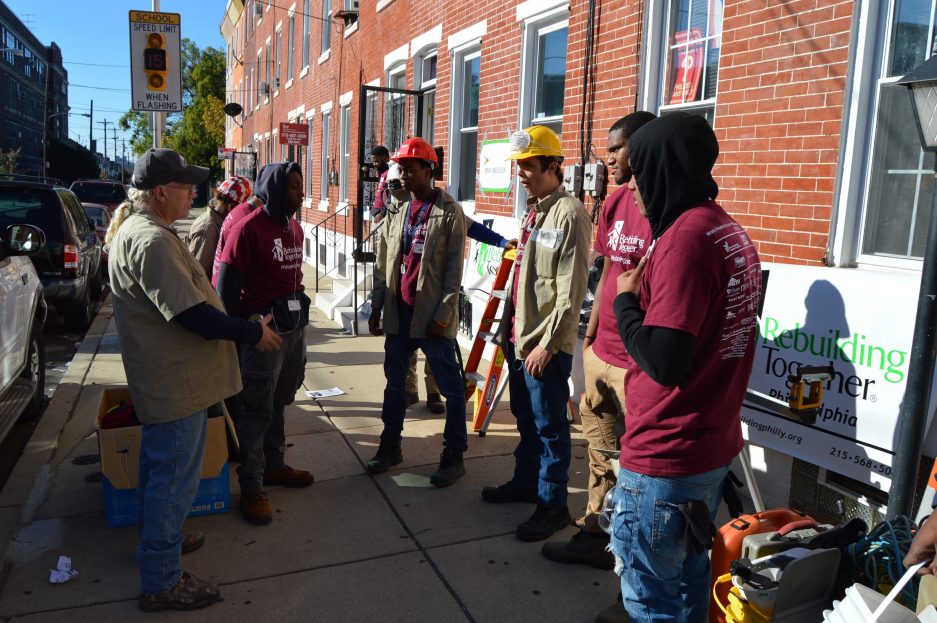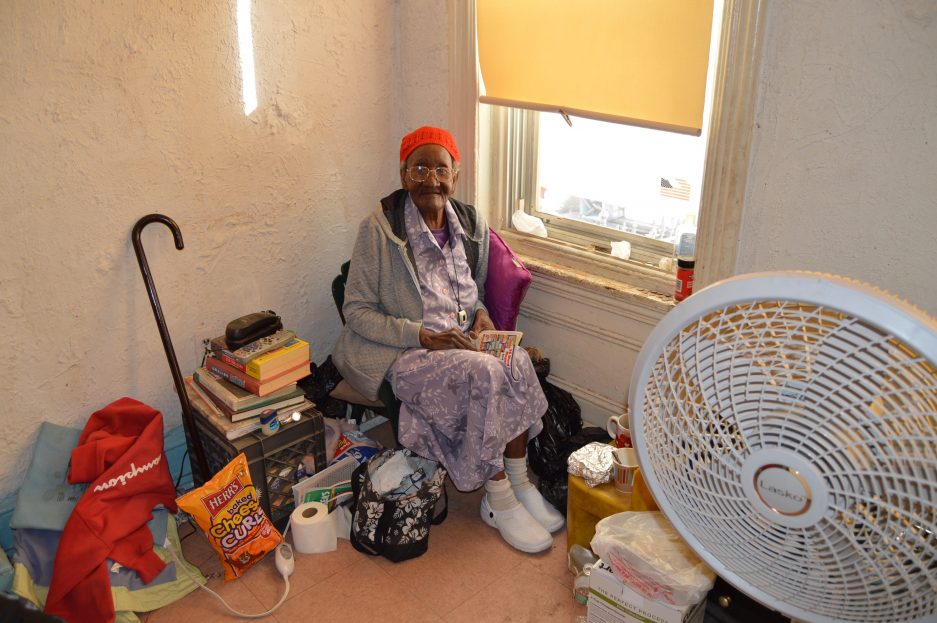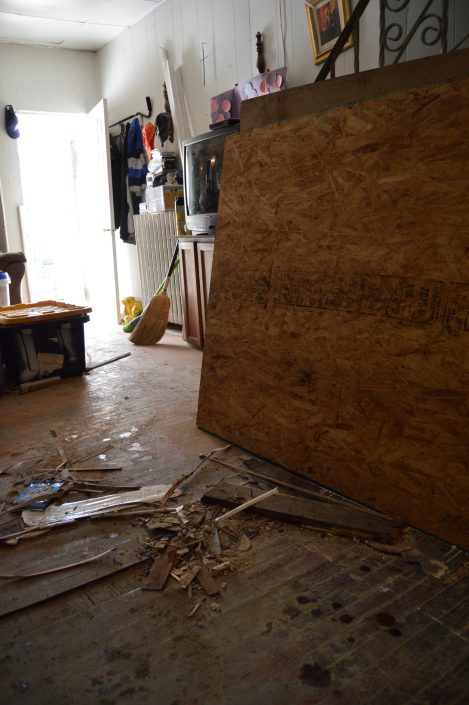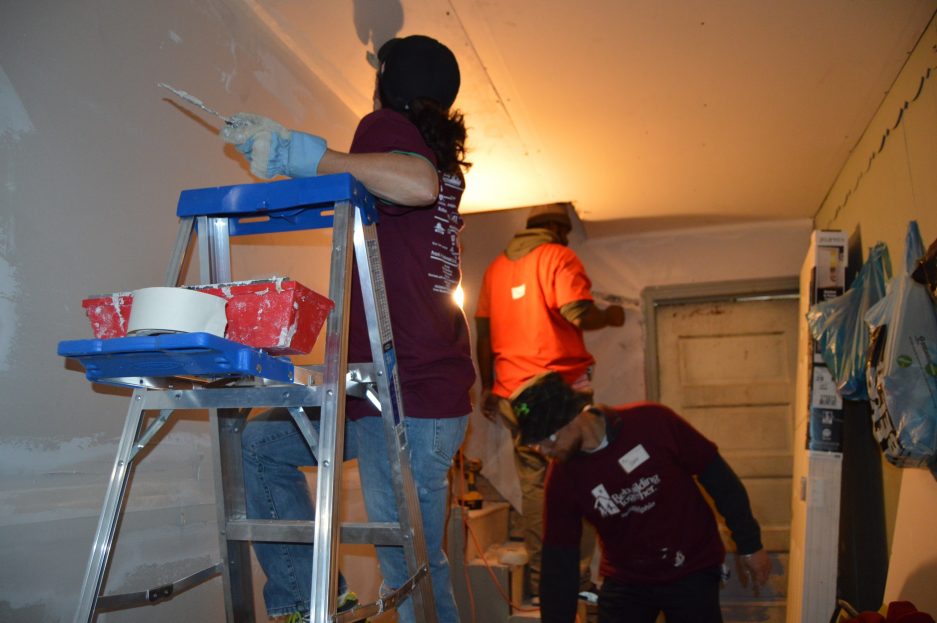 ---
---