Gone Fishin': Philly's Newest Public Pier Park to be Unveiled Next Week
The Delaware River Waterfront Corporation will open the dynamic fishing and recreation pier next week.
---
Construction has been humming along at Pier 68 to transform an all-but-abandoned pier that sits deep inside the parking lot at a bustling shopping center in Pennsport into a public park used for fishing, relaxing and enjoying the scenes around the mighty Delaware River.
The new Pier 68 will open to the public on October 1 at 2 p.m., when the Delaware River Waterfront Corporation (DRWC), along with Mayor Michael Nutter, will officially cut the ribbon on the long-planned park. It will be the southern trailhead of the Central Delaware trail, which spans from South Philly at Pier 70 (map) to Penn Treaty Park in Fishtown.
It marks the third reclaimed pier project spearheaded by the DRWC, following in the footsteps of popular river destinations at Race Street Pier and Washington Avenue Pier, the latter is also in Pennsport.
Studio Bryan Hanes handled the design of the pier, which will see the entrance shaded by native trees and complemented with greenery and seating that act as a buffer to the noisy and visually unappealing Walmart parking lot. Visitors who cross that threshold will certainly find a dynamic public space that melds together elements of its predecessors at Race Street Pier and Washington Avenue Pier.
Gradually, the park opens up to reveal a plaza with sweeping views of the Delaware River and a designated area for legal public fishing. Green space, a picnic grove, and ecological zones, which are cut into the pier and feature a rope and cable bridge structure for overhead viewing of the wetlands, are linked by a path that meanders through the pier to make the experience as educational as it is relaxing.
---
Pier 68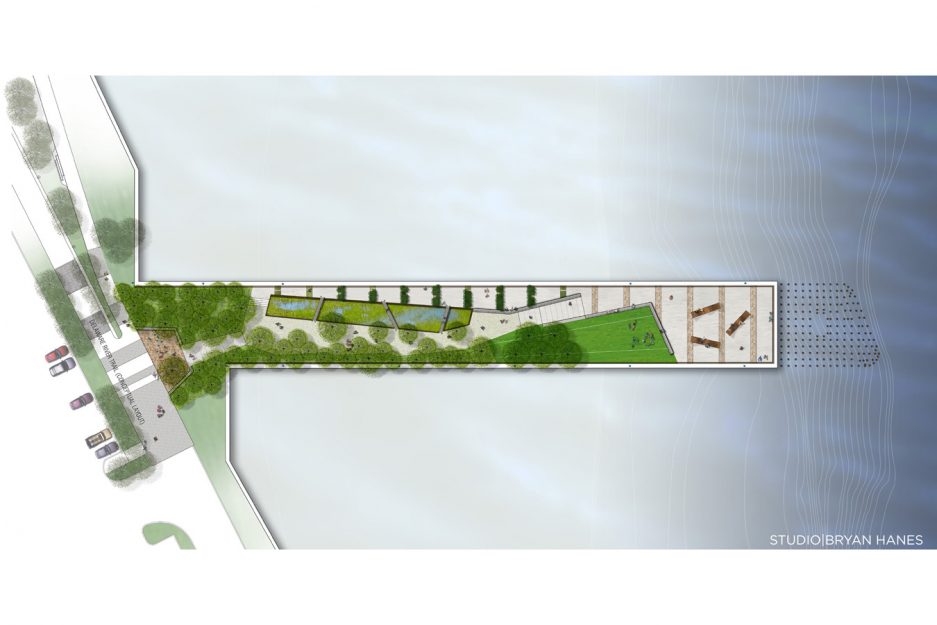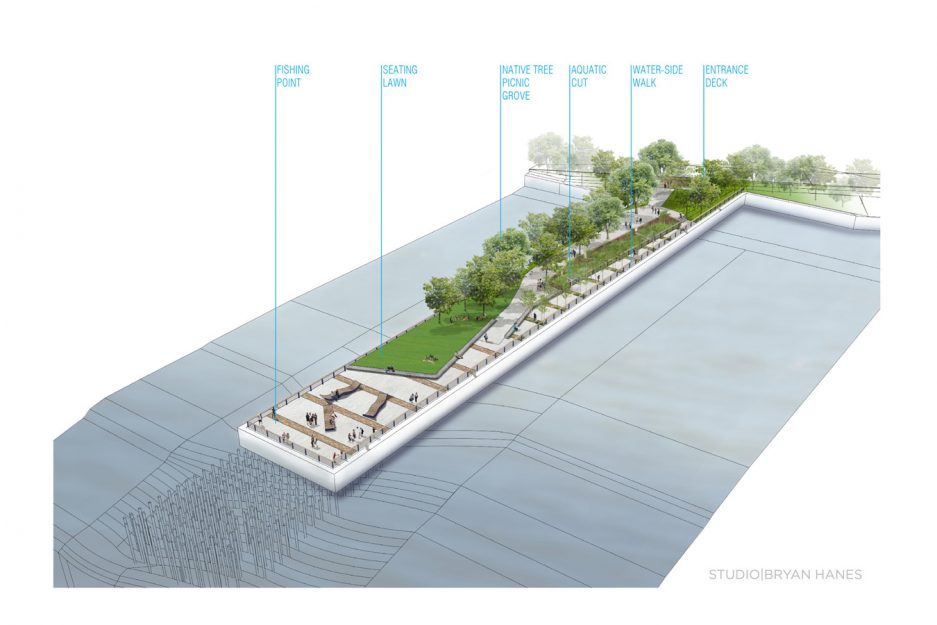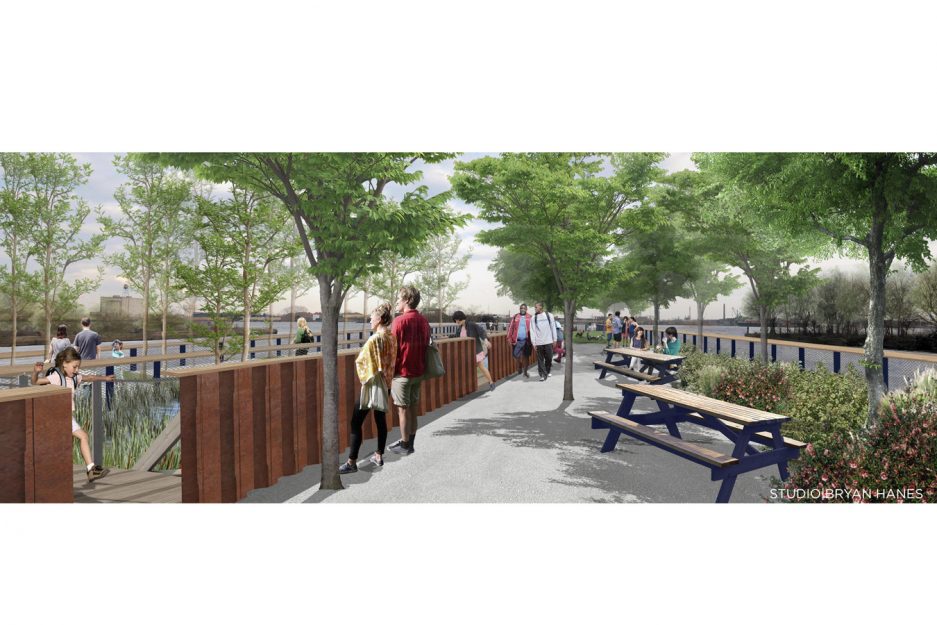 ---
---