Jaw Dropper of the Week: OMG This Gothic Church Is Actually A House
Believe it or not, this is not an April Fool's joke.
---
We know what you're thinking, and the answer is no: No, this is not an April Fool's joke.
Admittedly, even we thought it was too good to be true for a second there, but a conversation with the very real listing agent abated our suspicions. Plus, we've come to expect super unique and amazing residences up in Bucks County. (Ahem, cube of sugar anyone?)
Built circa 1873 at the behest of one Reverend Henry Stommel who was tasked with setting up missions in the area, the former St. Joseph's at Marienstein church was so named after Father Stommel informally christened the woodsy, boulder-strewn parcel of land "Marienstein," or "Mary's Stone" in English. You can read more historical tidbits on the building here, but don't forget to come back to see its heavenly interior (First and last one, I swear promise.)
Inside, the unconventional stucco-over-stone abode has been both renovated and restored, reclaiming details like ceiling murals, arched stained glass windows, and a steeple with a working church bell. Updates include radiant heat floors and a high-end kitchen, which is accessed through the apse, with concrete counters and a door leading out to the flagstone patio and gardens. Upstairs, the loft family room boasts old wood floors and Samuel Yellin ironwork railing that was–get this–from the historic Packard Building right here in Philly!
Oh, and outside? The grounds are "graced" (not me, that's what the listing says!) with a garden shed that resembles a chapel! It even comes with original stained glass windows. Surrounding the entire property is an original wrought iron fence.
THE FINE PRINT
Beds: 3
Baths: 2 full, 1 half
Square feet: 2,121
Price: $749,000
Additional Info: 15′ ceilings, 13′ tall built-ins, step-up dining room
---
390 Marienstein Rd, Upper Black Eddy, PA, 18972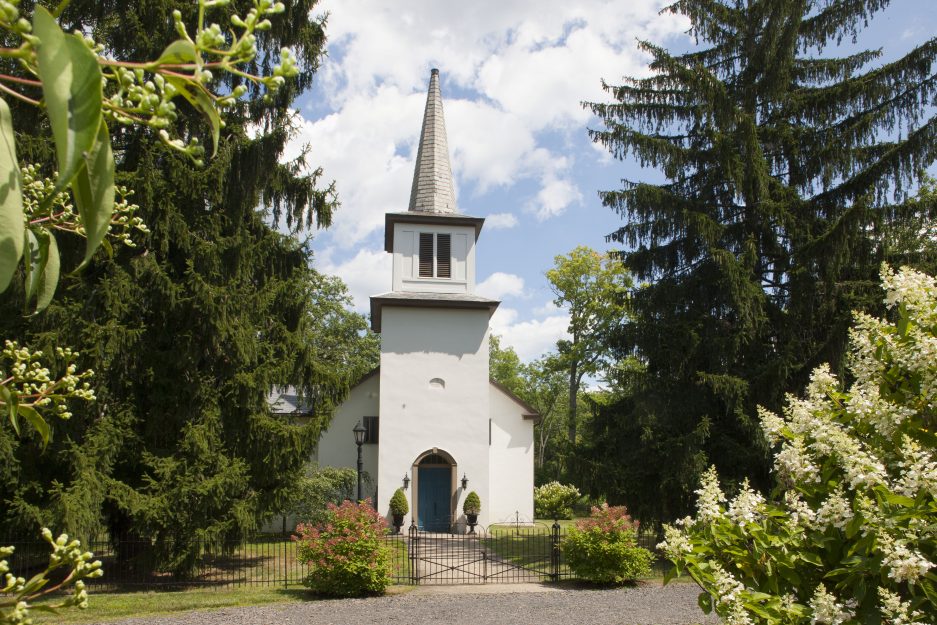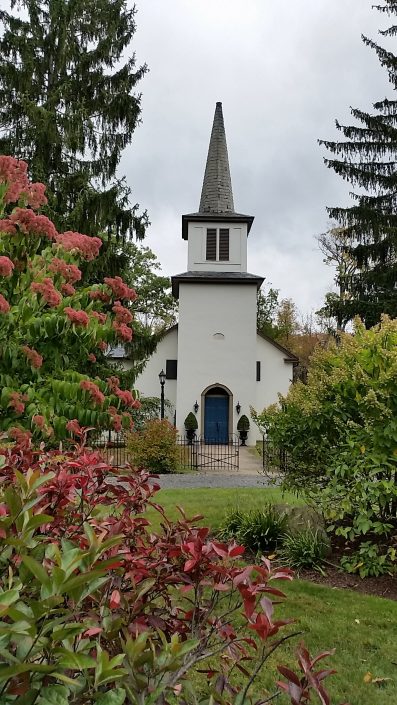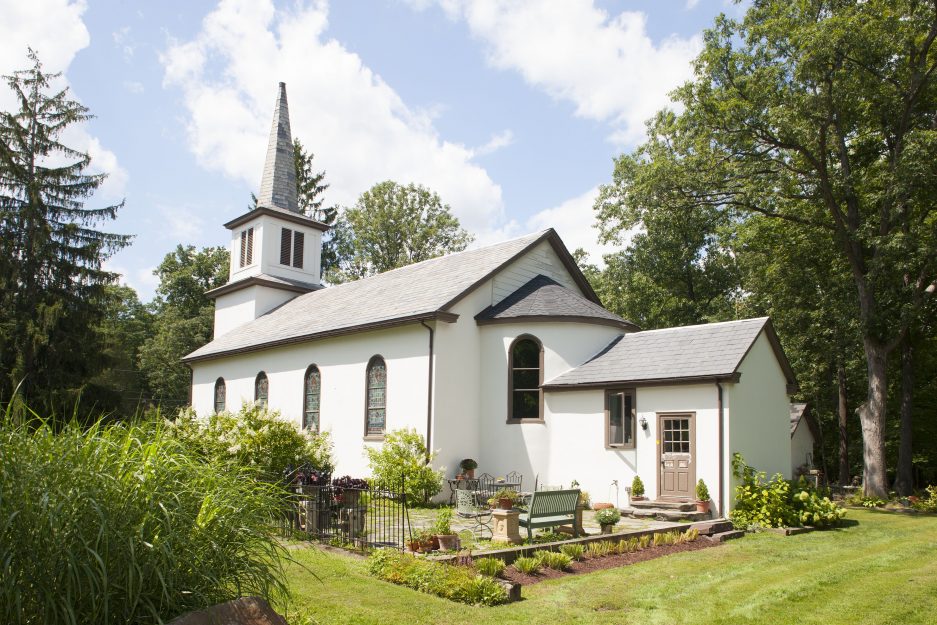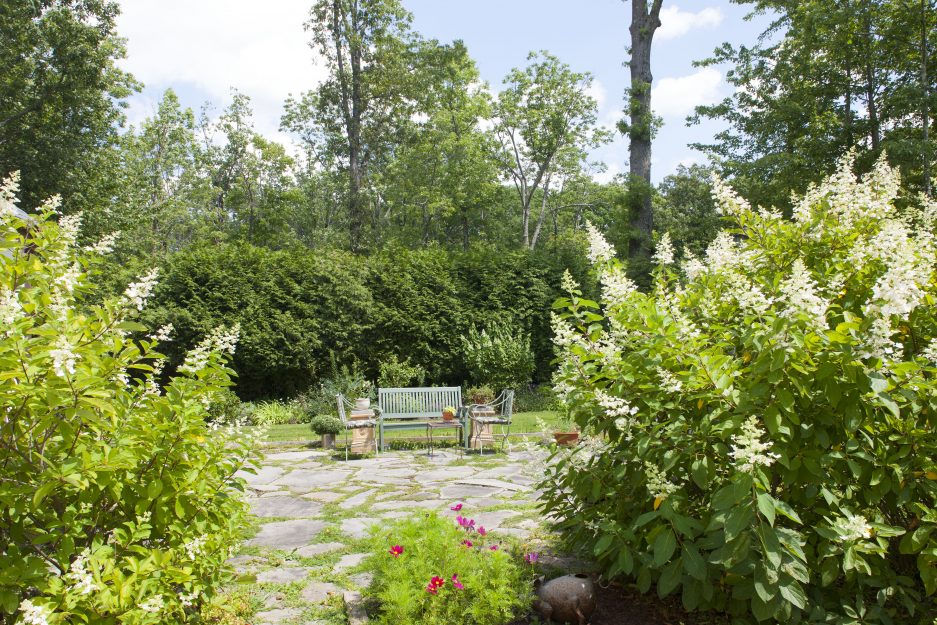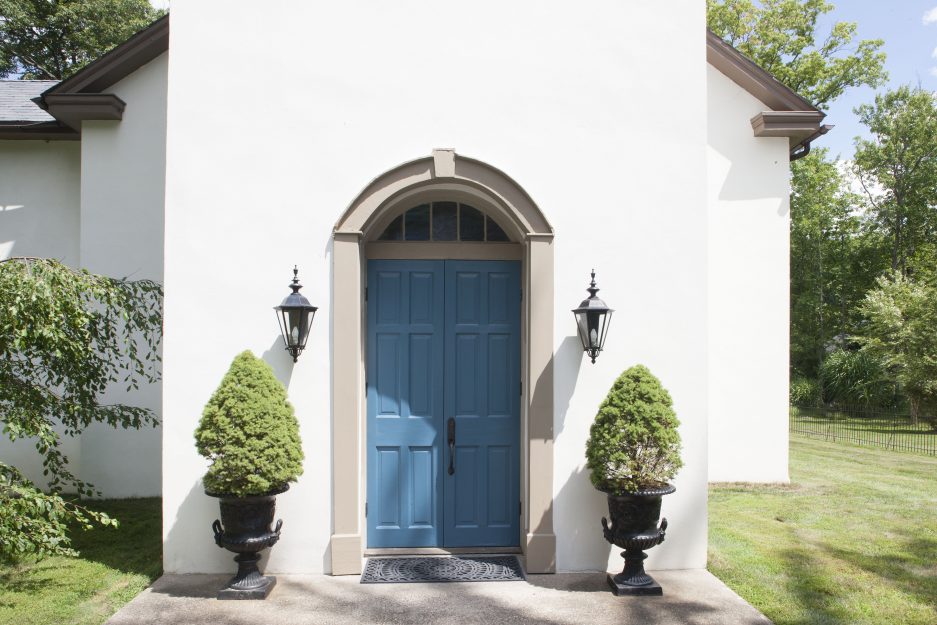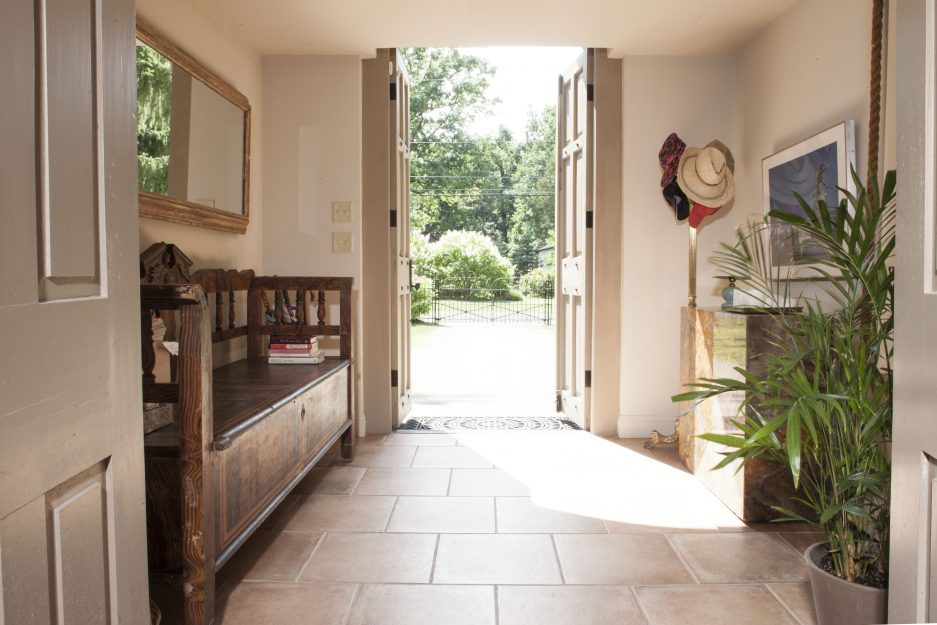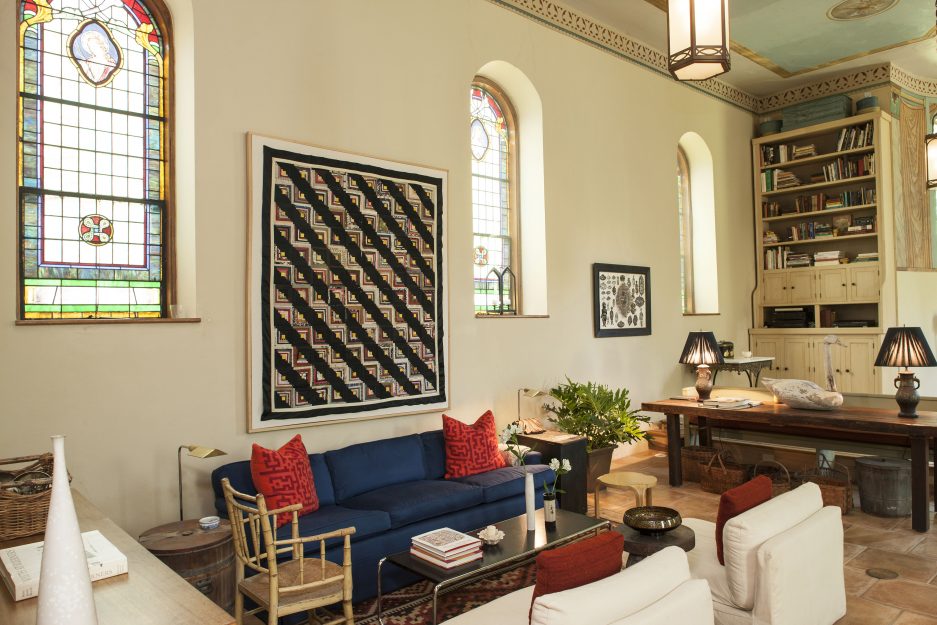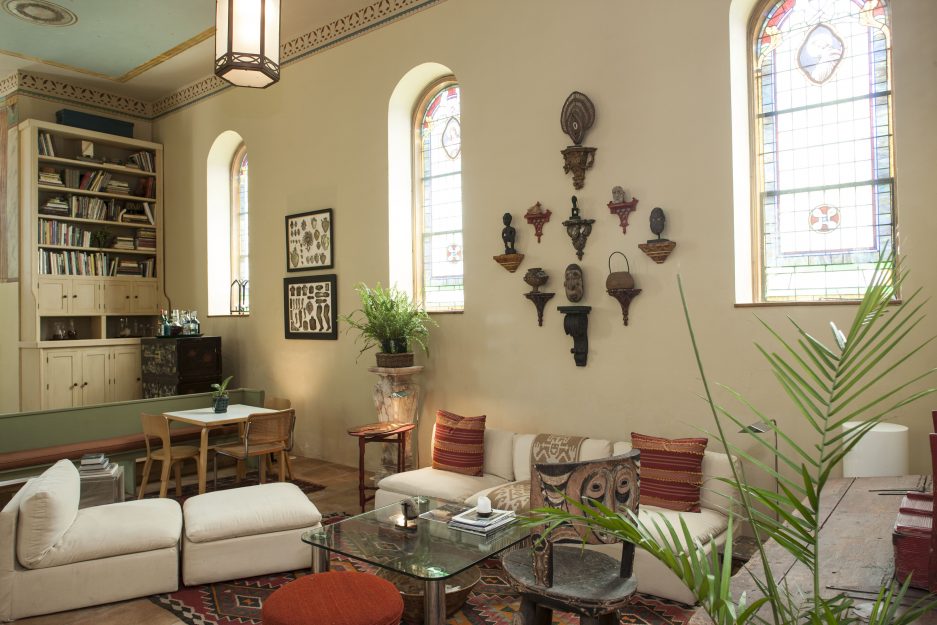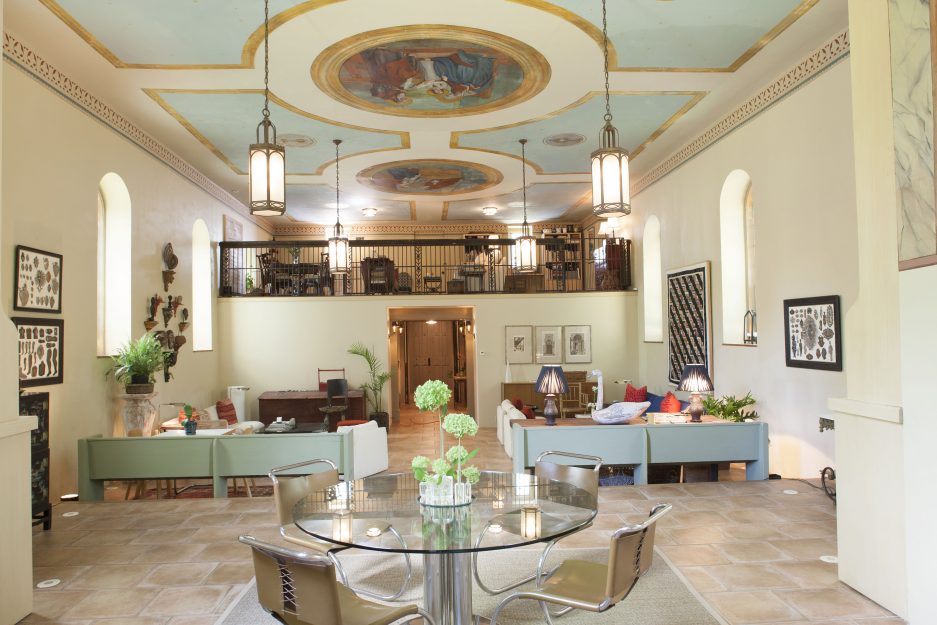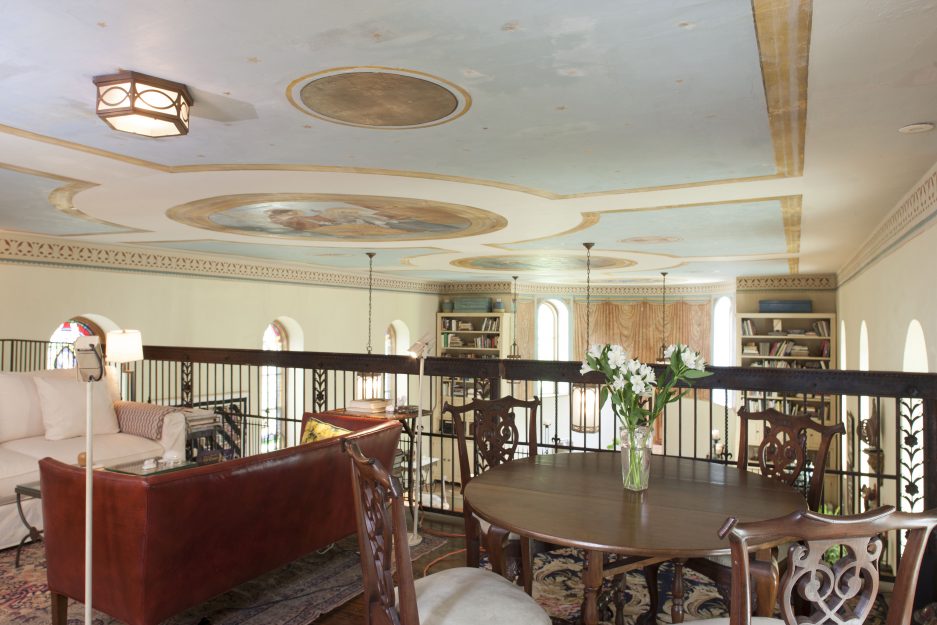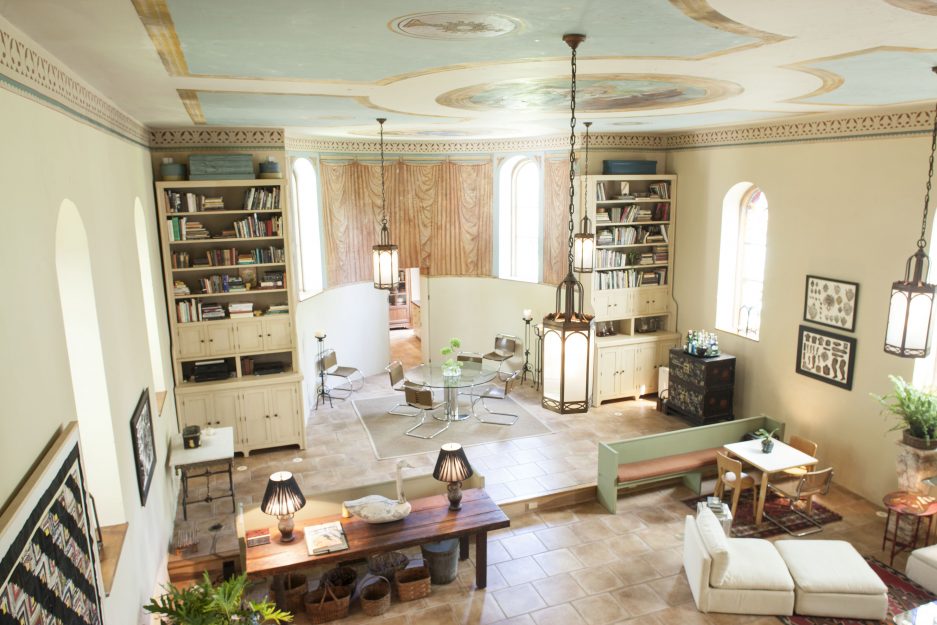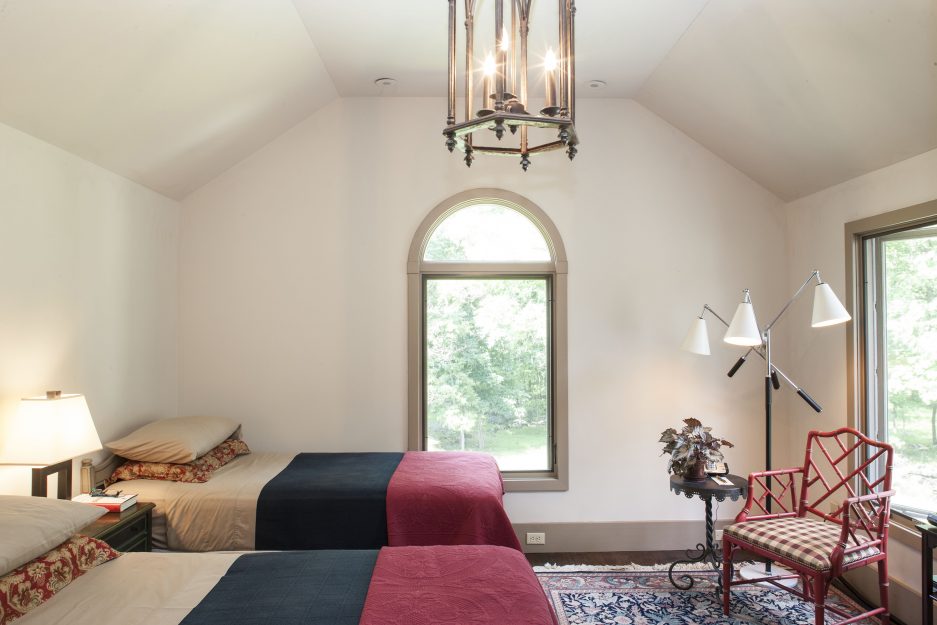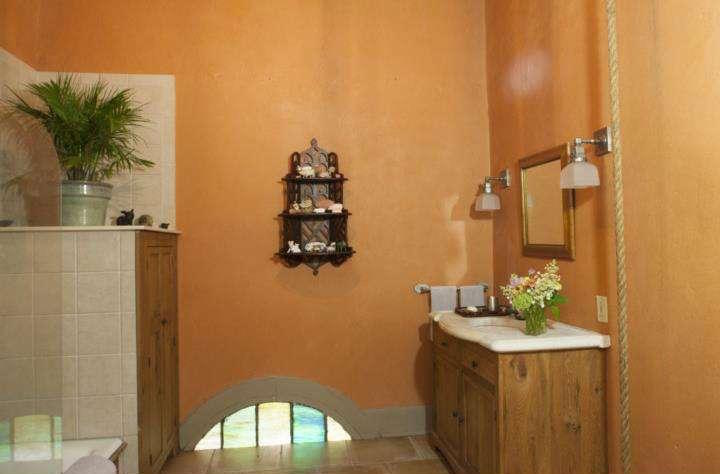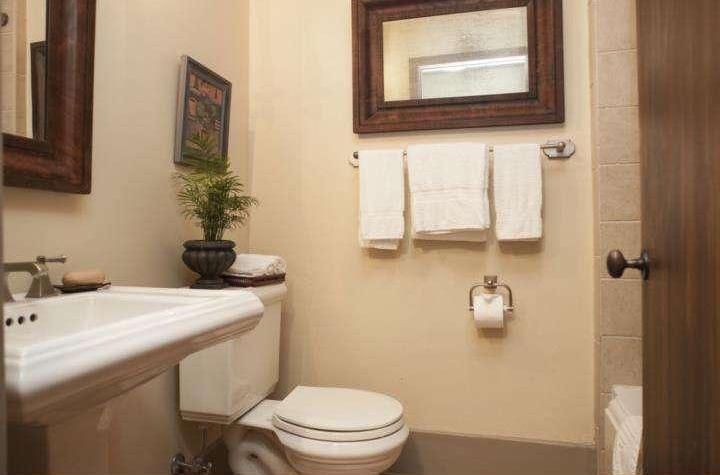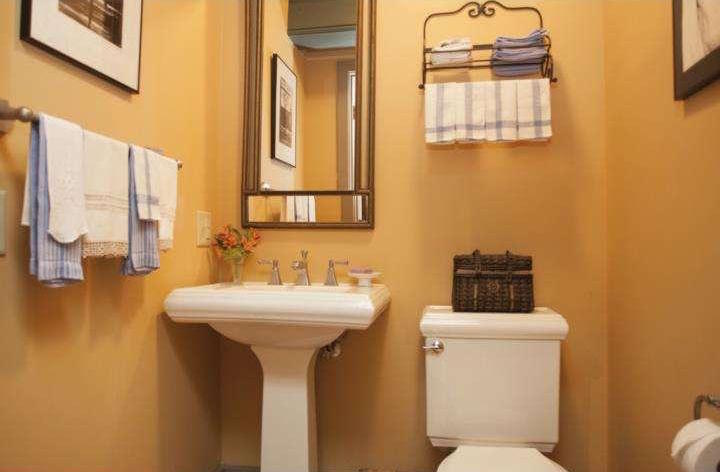 ---
Photos by John Armich.
Listing: 390 Marienstein Rd, Upper Black Eddy, PA, 18972 [Addison Wolfe]
---