Luxury Apartments Reclaim Manayunk Brownfield
Transit-oriented development heats up the Northwest.
---
In case you missed this, "transit-oriented development" (TOD) has become the hottest thing since the Commuter Tunnel on SEPTA's Regional Rail network. Vacant land next to stations has sprouted apartments, and abandoned factories have been turned into offices, in a number of suburbs throughout the region.
So it was only a matter of time before the trend crossed the city line into Philly itself. We took you on a tour of one such project, Paseo Verde at Temple University station, a few weeks back. Now a second, more luxurious development has opened in Manayunk, right next to Ivy Ridge station on the Manayunk/Norristown line.
Called The Station at Manayunk, the 149-unit luxury apartment complex was developed by Petrucci Residential, the residential division of Asbury, N.J.-based J.G. Petrucci Company. Petrucci Residential has made something of a specialty of taking brownfield sites adjacent to train stations, cleaning them up, and turning them into apartment communities like this one. This is Petrucci Residential's third Philadelphia-area development and its first in the city proper.
Managing the complex is Greenbelt, Maryland-based Bozzuto Management Company, whose president, Julie Smith, told an Urban Land Institute-sponsored panel last fall that her company was intent on entering the Philadelphia market in a big way. "In Philadelphia proper, this is our first management of a new build property," said Caroline Gould at Bozzuto Management's parent firm, The Bozzuto Group. Bozzuto currently manages four other buildings in Philly, all in Center City: two existing buildings, Edgewater Apartments and 1500 Locust, and two conversions, the Icon at 1616 Walnut and 1818 Lombard, the former Graduate Hospital Pepper Pavilion.
The apartments at the complex at 1 Parker Ave. in Manayunk come in two basic configurations and 11 floor plans. One hundred and five of the 149 units are one-bedroom, one-bath apartments, with seven available floor plans, and the remainder are two-bedroom, two-bath units with four different floor plans. The units feature large windows, wood-like floors, and kitchens with granite countertops and stainless steel appliances. Main Street dining and shopping are a short stroll or bike ride away along the Manayunk Canal towpath (Schuylkill River Trail).
Rents start at $1,565 per month for one-bedroom apartments and $1,855 for two-bedroom units, pending availability. For those who feel they must drive, parking is available for an additional monthly fee.
And while this is Bozzuto's first new construction management foray in the city, it won't be its last: "We will also be managing several other new build properties within Philadelphia coming online in the next couple of years," Gould said.
---
The Station at Manayunk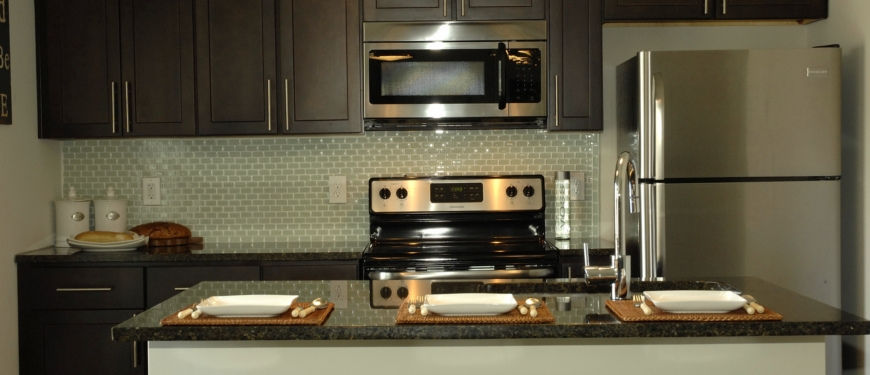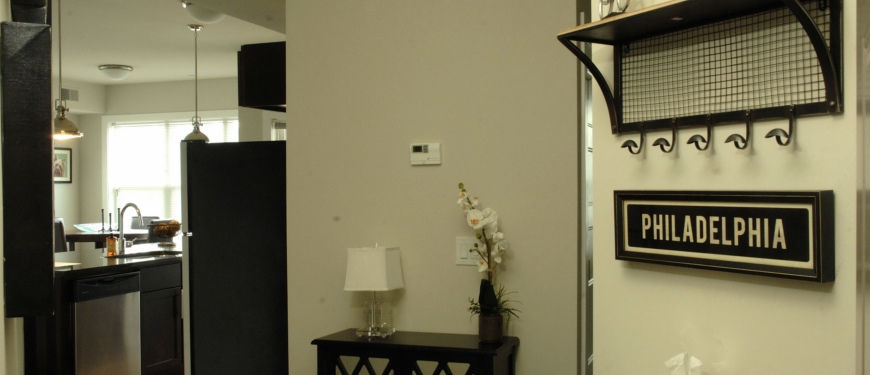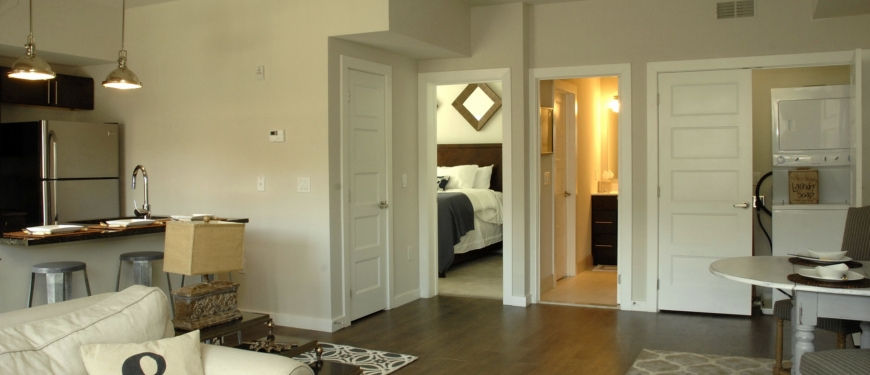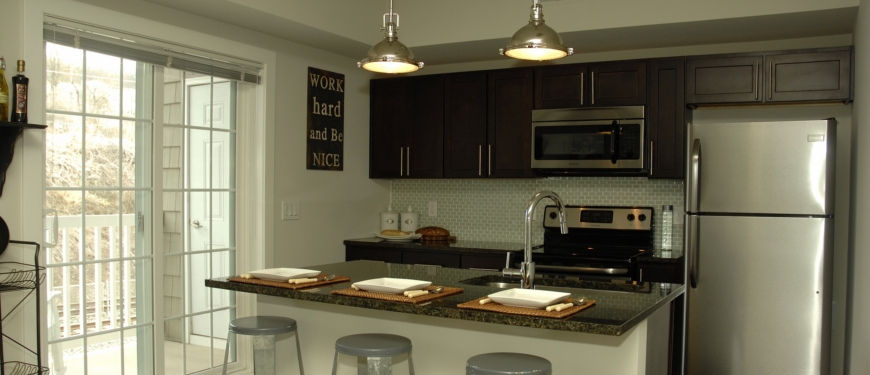 ---
---
---