Meticulous Colonial Reproduction in Moorestown
---
Colonial homes are great because they bring you a little sliver of what it was like to live in them 250 years ago. For the same reason, they're also terrible. In 1750, there were no two-car garages, or built-in basement entertainment centers, or custom mahogany bars with Sub-Zero wine refrigerators, or granite countertops, or in-law suites complete with minibars. But what if you could have it both ways? All the flashy new stuff, right there along with the colonial history?
That's exactly what's offered in this "authentic Williamsburg reproduction" of the Tayloe House on East Main Street in Moorestown, NJ.
The original Tayloe House is now a part of Colonial Williamsburg, the living-history museum that maintains many of the 18th-century buildings of the Colony of Virginia's famed capital, so you can't live in it. But this isn't a bad alternative: built in 2004, it has stained cedar siding and mahogany trim, copper gutters and flashing, flemish-bond brickwork covering the foundation (that's where every other brick is a half-brick), 10' ceilings on the first floor, and 5" wide oak floors throughout the first floor and in the second floor hallway. This is quite the careful reproduction.
Plus, it has all the modern amenities already mentioned and more—a big kitchen with two sinks and an island, a master bedroom suite with a walk-in closet, soaking tub, custom shower, and double vanities, and bluestone patio with a built-in gas line to the outdoor grill. It's over 3,000 square feet, and has four bedrooms, and three full and two half bathrooms.
According to this 1950s report, the original house was probably built in the 1750s by a Dr. James Carter, who soon after sold it to John Tayloe II, an "opulent" member of the prestigious Governor's Council, for a "whopping" 600 pounds. (The report also briefly notes that Tayloe enjoyed racing horses, and then, amusingly, goes on to say that "Virginians are still horsey people.")
Like many other colonial houses, the Tayloe House has a gambrel roof. The reason? According to the report: "It is said that one paid tax in colonial times on a dwelling in ratio to the number of stories under the roof. This is often given as an explanation of the extreme popularity of the gambrel roof, when our colonial gentlemen and their good wives felt the need of more space in the sleeping quarters of the family. For legally and technically the gambrel is a story-and-half, with the advantage of greater clearance in the overhead."
Be that as it may, gambrel roofs also just look nice. That may be why they're still being reproduced.
THE FINE PRINT
Beds: 4
Baths: 3 full, 2 half
Square feet: 3,360
Price: $996,000
---
507 E Main St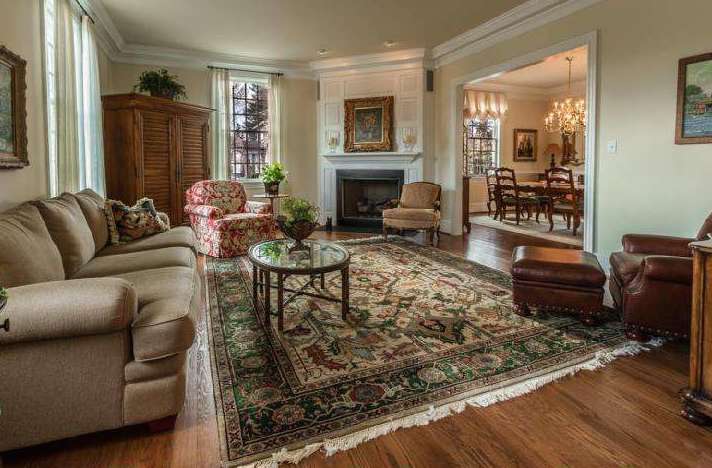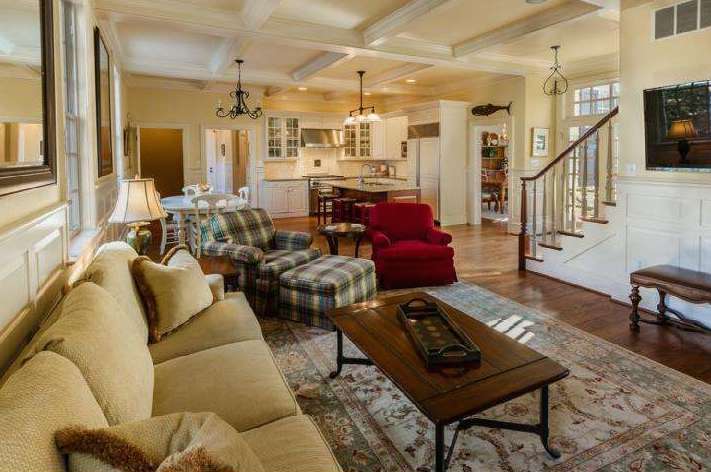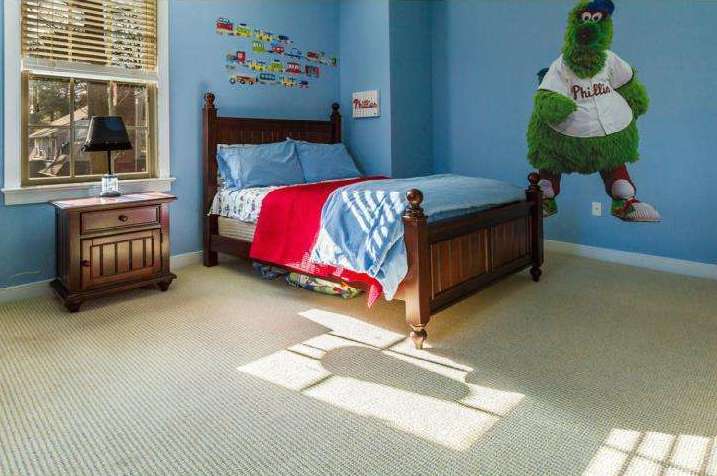 ---
Listing: 507 E Main St, Moorestown
---