Michael Ryan to Sell Mercantile Library: Photos, Renderings Galore
The modern architect opens the door to a new owner.
---
It's no surprise that architect Michael Ryan would have purchased the Mercantile Library at 1021 Chestnut; built in 1952 by Martin, Stewart & Noble, the building is a classic example of modern architecture — an aesthetic close to Ryan's heart, and that of his design partner Randee Spelkoman. Originally, the pair planned a complete restoration of the space (the library closed in the late '80s and has been vacant since) to serve as the firm's offices and a street-level showroom for the furniture design they do.
But Ryan has now put the building — which is on the on the Philadelphia Register of Historic Places — up for sale with Michael Salove Company. "The decision came out of analyzing what was best for my firm. It's a positive kind of decision for us." It's not the right investment to move the firm forward, says Ryan, and he isn't worried that the next owner will pay insufficient attention to the building's mid-century legacy. "It's such a strong building," he says. "It can withstand a lot."
But it may not have to. Renderings offered by Jacob Cooper of MSC show a proposed overbuild which preserves the mid-century feel. And Cooper himself recognizes the importance of the project: "The Mercantile Library is an exciting opportunity to develop and restore one of Philadelphia's most iconic buildings," he says. It could also foster more development nearby, Cooper notes. "There is great momentum along east Chestnut Street, and the forthcoming developments at Girard Square and the Gallery should continue to drive density and develop the immediate area."
Interested? The asking price for the 9,000-square-foot-plus property is $1,690,000. Get in touch with Cooper (jcooper@salove.com) for more info. Below, a gallery of the property, now and then, courtesy of MSC.
---
Mercantile Library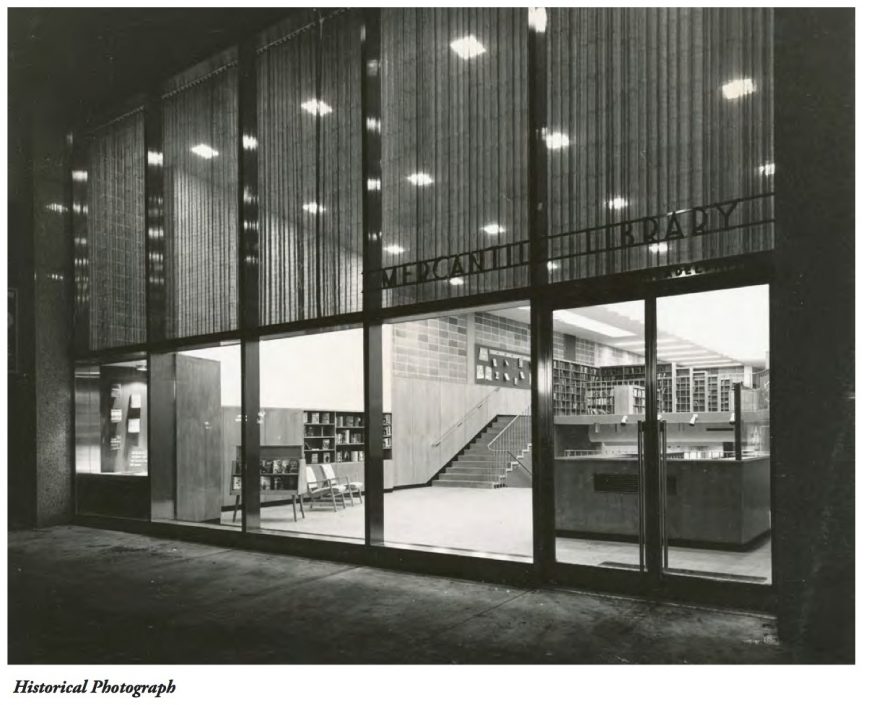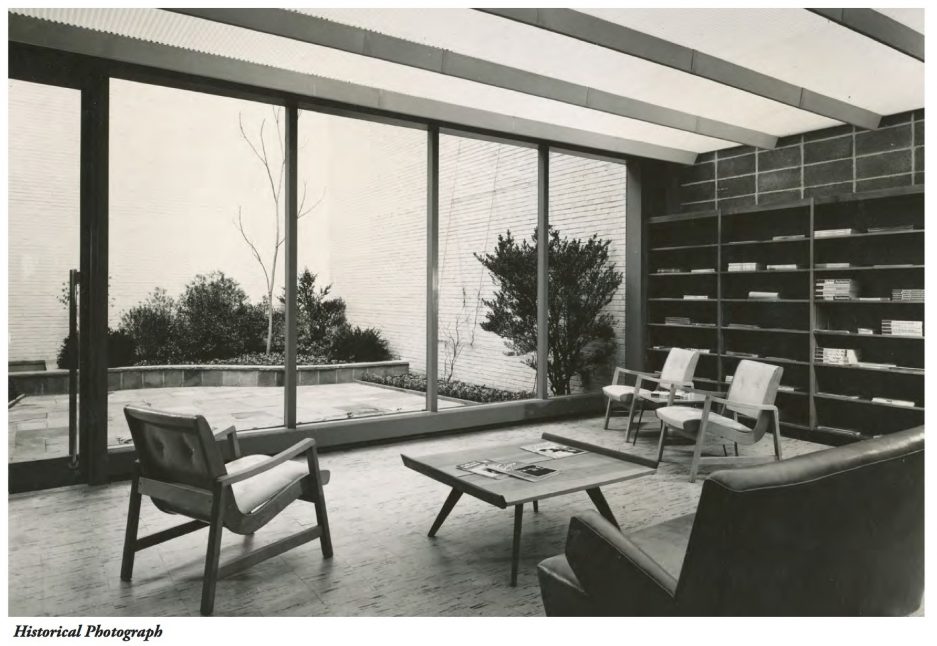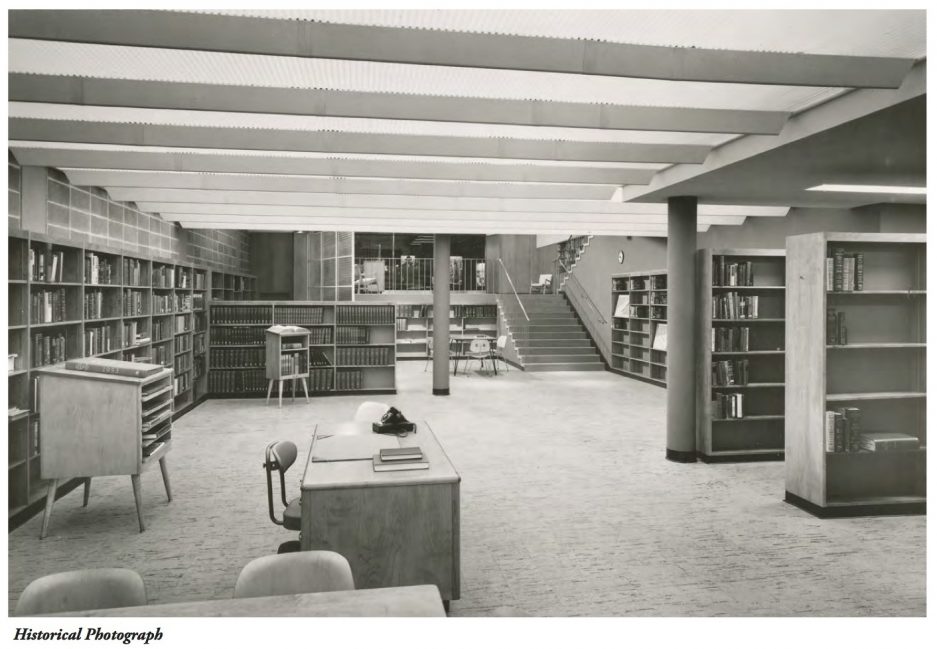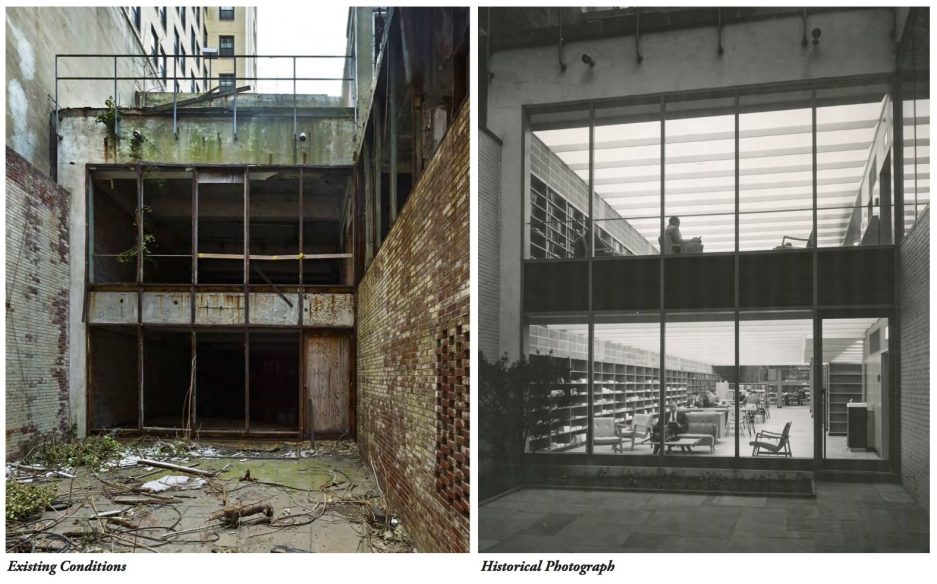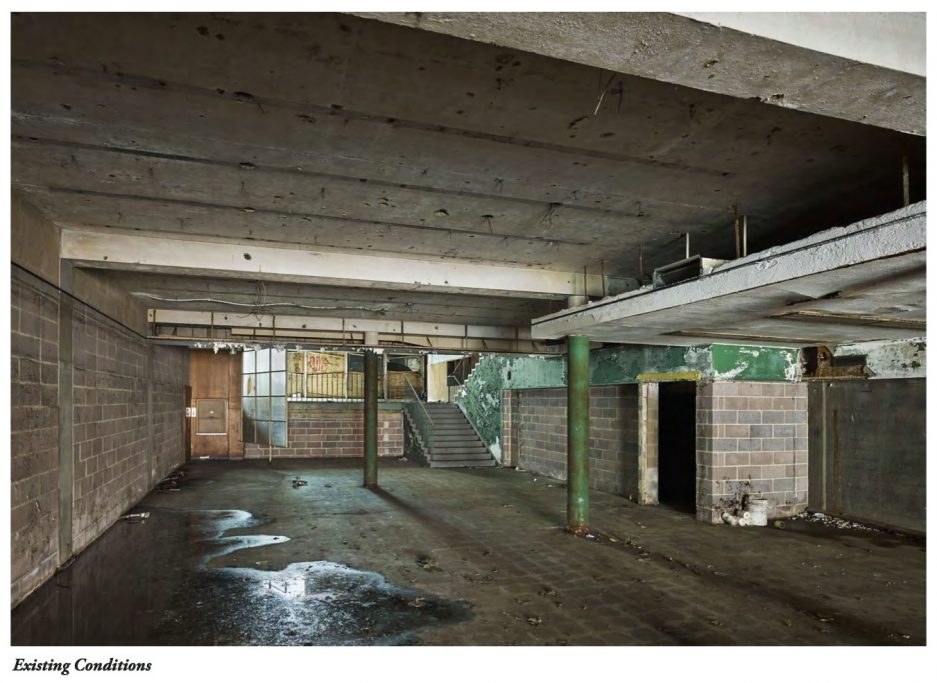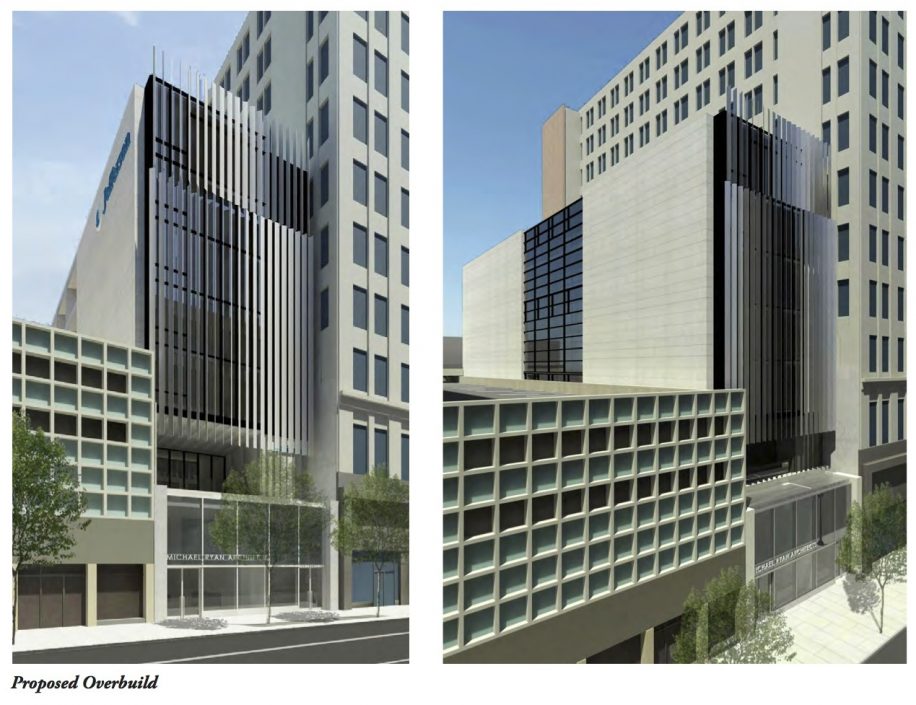 ---
---