Renderings of New FMC Tower That Will Rise in West Philly
Currently, FMC Corporation is at the BNY Mellon building in Center City at 18th and Market, so its new building as part of the Cira Centre South complex will be a change. It's a locally founded and based company, one that's been in the Delaware Valley for almost six decades, and its global HQ has been in Philadelphia proper since 2001.
Let's have a look at the way FMC's new tower will integrate with the Cira Centre South area. These renderings are all from a presentation posted on Brandywine Realty Trust's website, hence the page numbers.
---
FMC Tower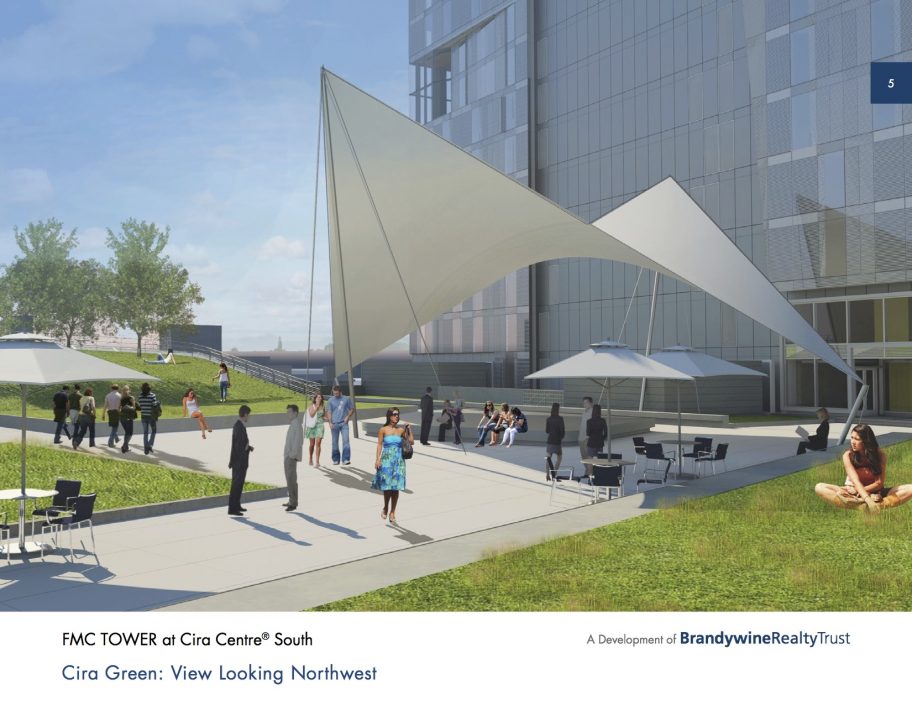 ---
---
---