"Prime Graduate Hospital Location" Is Oddly Not in Graduate Hospital
---
This seemingly attractive contemporary rental is on South Chadwick Street, a small thoroughfare between 16th and 17th that starts at Wharton and runs south from there to Snyder. Though the listing doesn't say the exact address, an aerial view indicates that it's at Chadwick and Wharton. Suffice to say you'd be hard pressed to characterize any part of South Chadwick as Graduate Hospital, let alone Wharton. (The founder of phillyskyline.com, who coined the term "G-Ho" for that neighborhood, says, "Washington Avenue is a CLEAR boundary, without equivocation whatsoever. South of Washington? Point Breeze.")
Whatever you'd like to call the neighborhood, this four-bedroom home "in great Graduate Hospital location" looks rather interesting. According to the listing, details include:
– All 4 bedrooms have a full bath attached
– 4 levels of sun drenched living space
– large outdoor space in back
– roof deck with amazing views
– hardwood floors throughout
– custom tiled baths
– jacuzzi tub
– full size washer & dryer
– garage
It's a nice place! No need to fudge the location, which is, apparently, "highly sought after."
Rent: $4,195/mo.
---
South Chadwick Street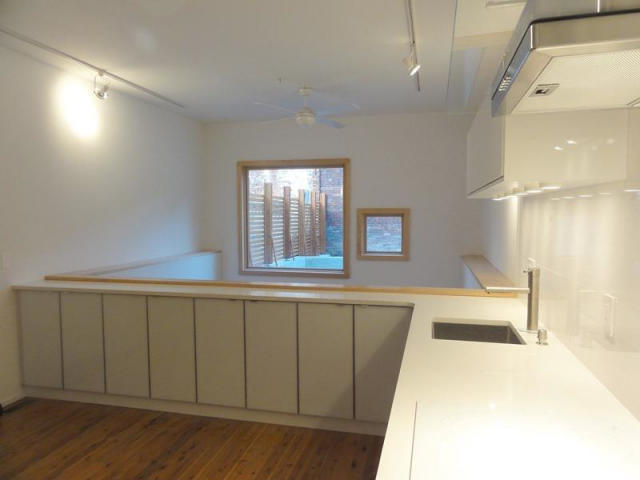 ---
• Listing: South Chadwick Street [Tri County Realty / Jennifer Geddes]
---