2116 Chestnut's Luxury Rentals: Amenities and Views for Days
---
It's not very often that the shiny new luxury high rise is rental-only. But such is the case at 2116 Chestnut. The building is home to 321 units spread between 30 floors all set above a five-story parking garage. Residents enjoy an entire amenities floor closer to the kind you'd find in a fancy condo building, as well as high-end finishes in their own apartments.
In addition to the standard-issue stainless steel kitchen appliances and granite countertops, individual units each come with front-loading washers and dryers and their own dedicated hot water heaters. Units range in size from about 620 square feet in the studios to approximately 1,200 square feet in two-bedroom, two-bath models. Expect to pay anywhere between $1,800 for a studio closer to the ground and up to $3,675 for a two-bedroom, two-bath space on the 34th floor.
Property Manager Carol Enoch reports that as of this week, the building is 39 percent leased. She said residents run the gamut from students to Center City professionals and hail from as far away as London and Paris and as close as 2400 Chestnut.
The amenities floor offers residents 24-hour access to business and fitness centers. The fitness center features all the usual cardio- and weight-training equipment as well as a private studio used for yoga or personal training sessions. Enoch is working on bringing in instructors for small-class sessions. In addition to the expected PC and Mac terminals, the business center gives residents several private conference rooms available by reservation.
Down the hall, the amenities floor includes a club room, a party room and a private theater. All three are available by reservation to residents and feature gargantuan flat-screen TVs with every imaginable gaming platform available. Residents are encouraged to bring their own devices to private and building-sponsored events. Enoch helped host a Monday Night Football potluck earlier this week. The deck off the amenities floor features grass for fun and grass for sustainability (because it would not be new construction without a green roof), as well as a hot tub and a grilling and seating area.
Lots of the finishes at 2116 are familiar in new construction. Something new? The extent to which the building is using paperless technologies. Enoch said with a number of residents hailing from far-flung cities, people have been selecting and leasing their apartments completely online. She pointed out that residents can apply and sign leases over the Internet, and afterward they can pay their rent and utilities that way too.
---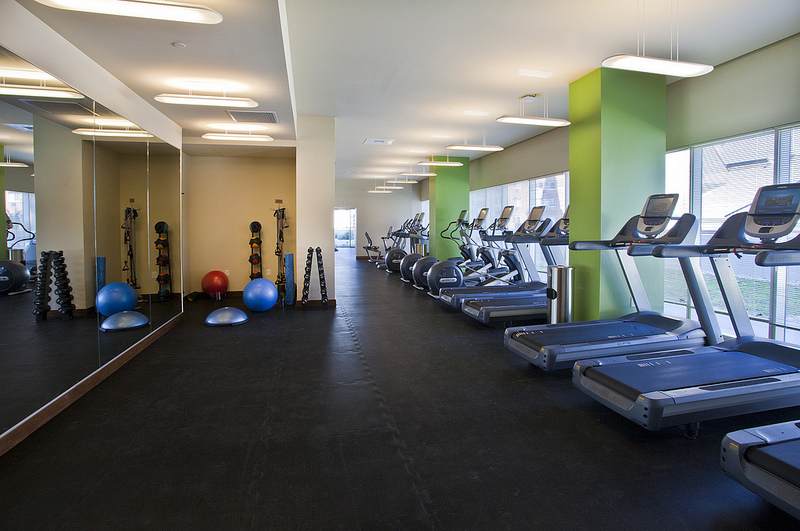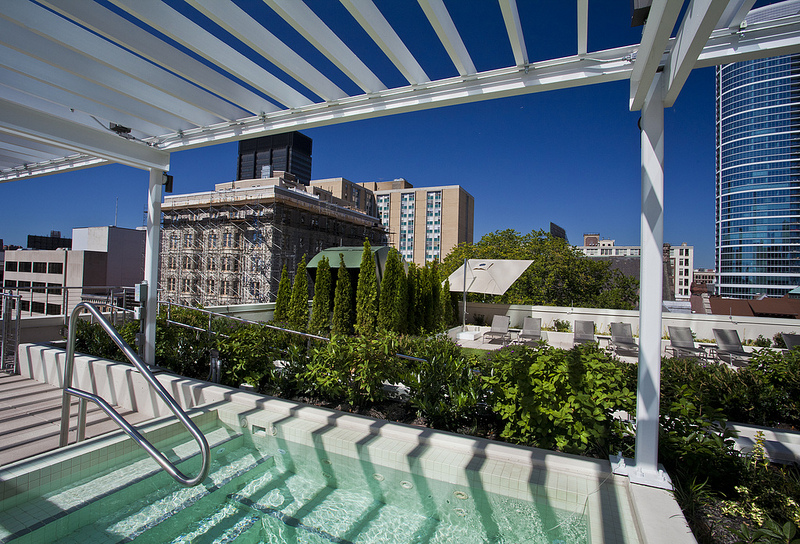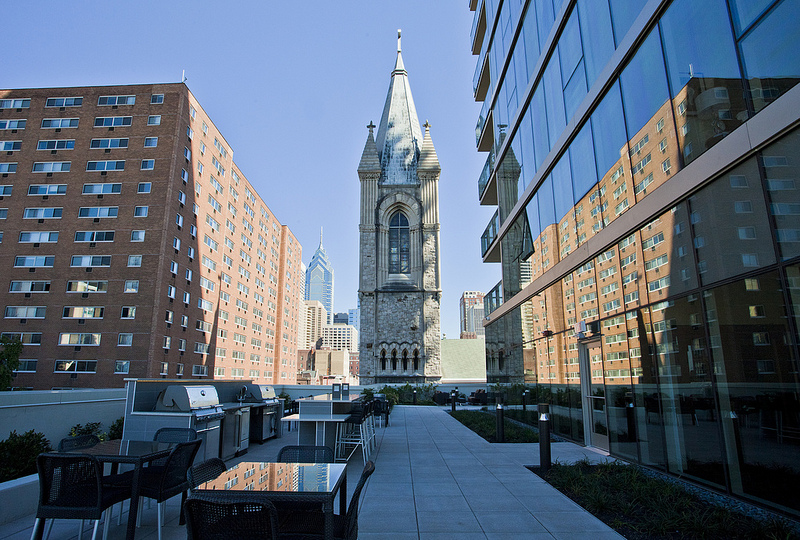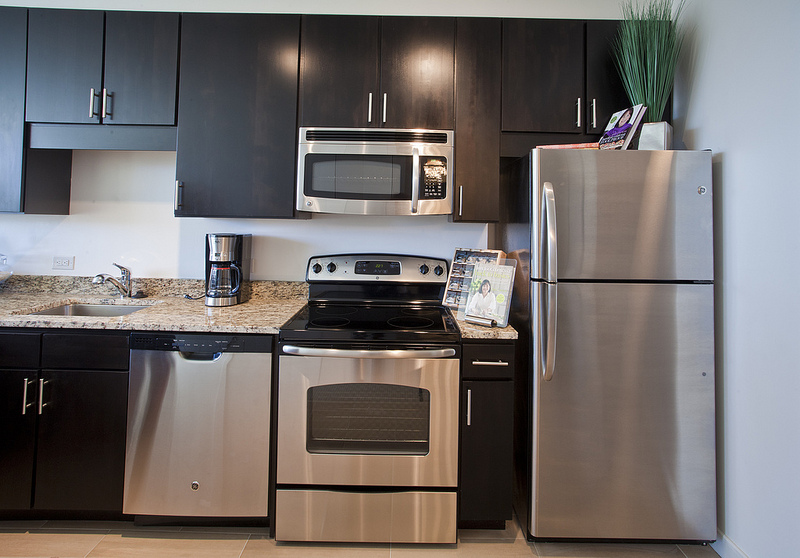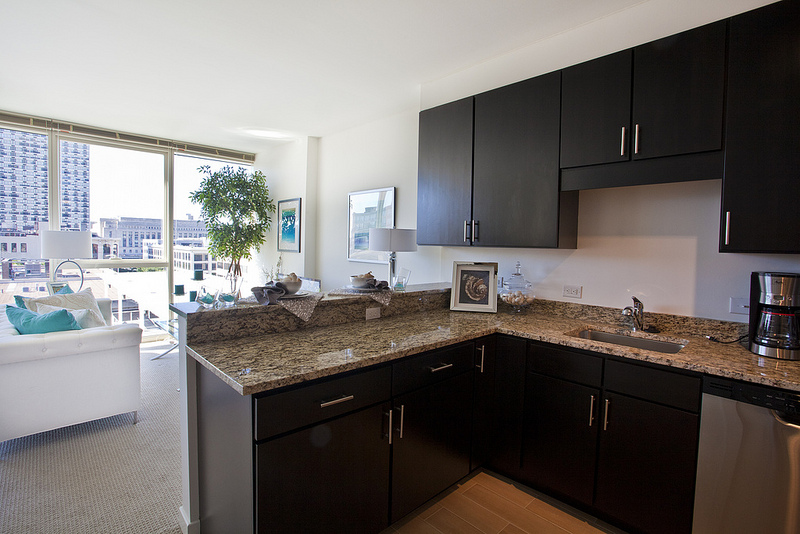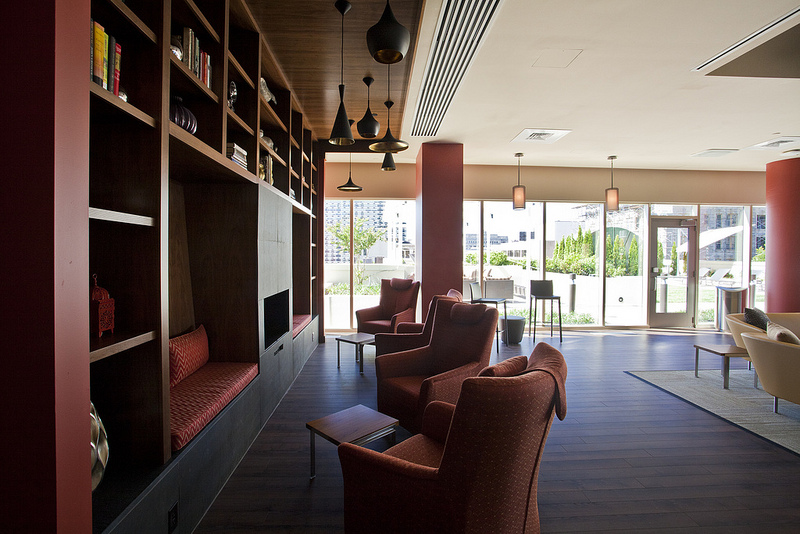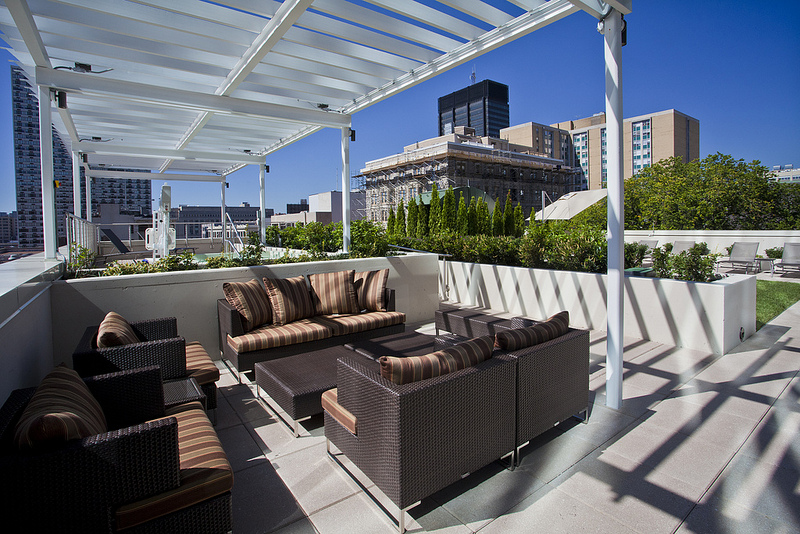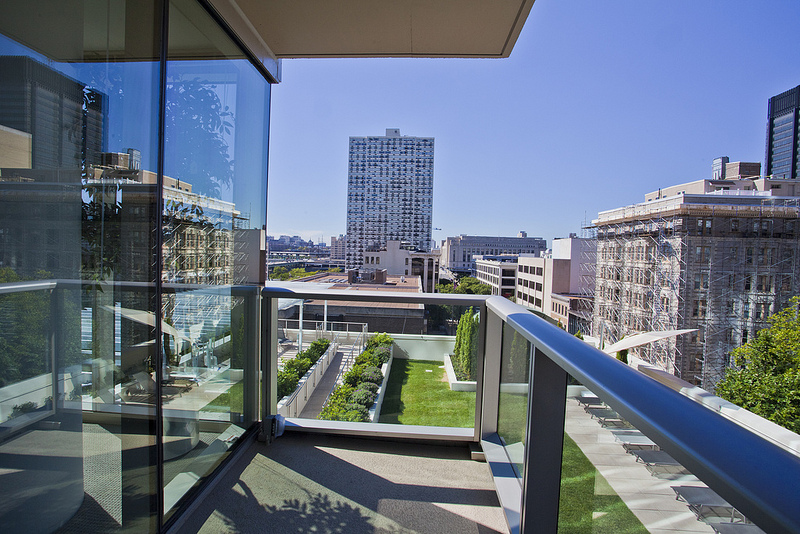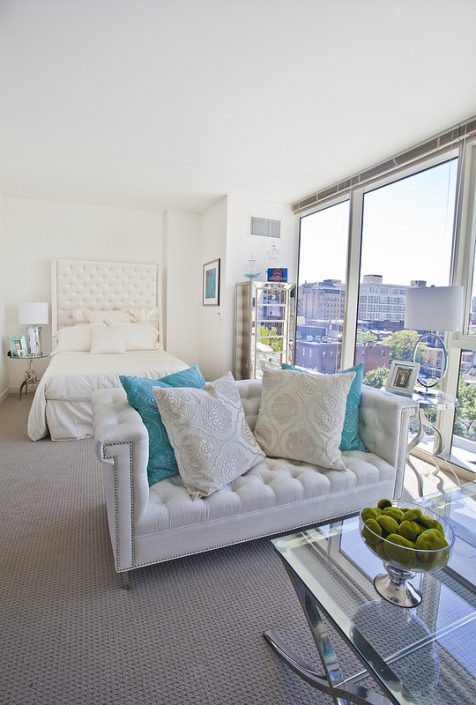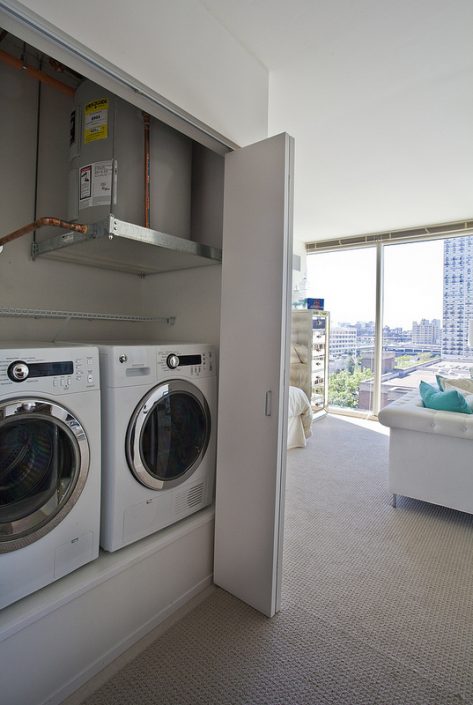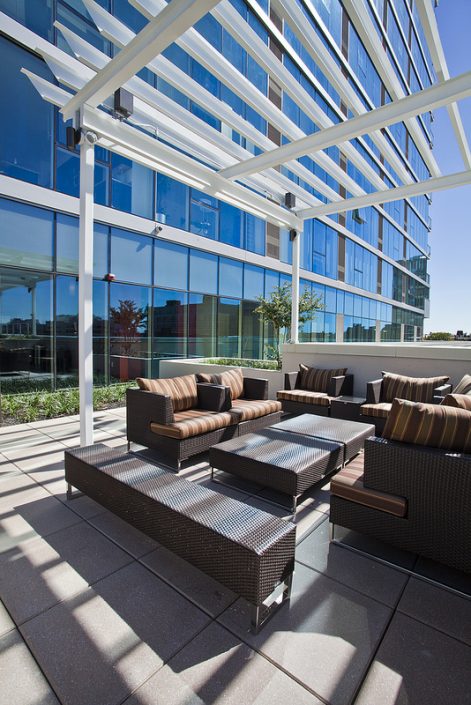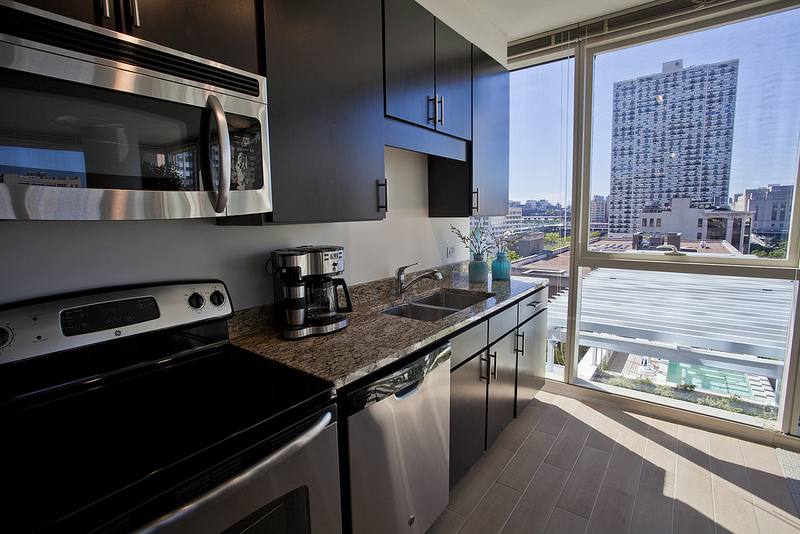 ---
All photos by Laura Kicey
---