Just Like a Dream, These Condos Are Not What They Seem
---
A pair of condos inside of a converted 19th century gothic church in Manayunk caught our eye this afternoon. Behold your cathedral ceilings. Because you're living in a cathedral.
Unit A is the larger of the two, boasting two loft-style bedrooms among the eaves of the church. As the listing notes, the third-story walk-up is worth it if only for the stained glass windows lining the staircase. The modern kitchen is nestled under a loft space and we love the aubergine color on the walls.
Unit E offers living space within the church's old organ room and also features its own series of stained glass windows. The built-in tables made from pillar tops in the single bedroom are almost as cool as the enormous, walk-in closet.
Both units include indoor parking as well as updated appliances and easy access to Main Street Manayunk. Praying to the porcelain god after a long night at Mad River has never been easier.
---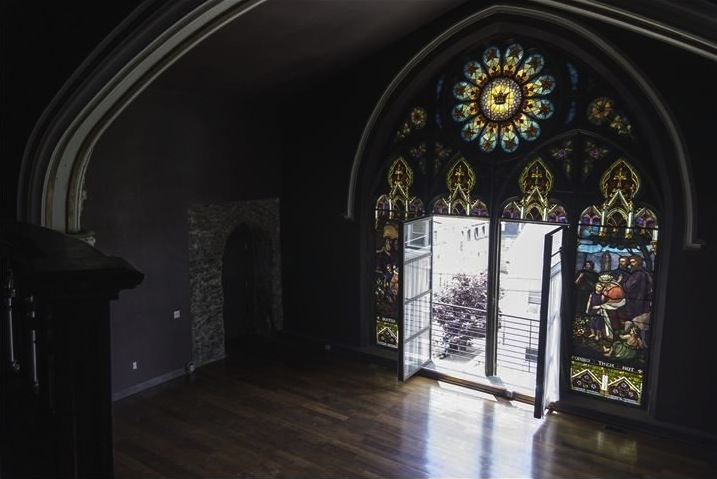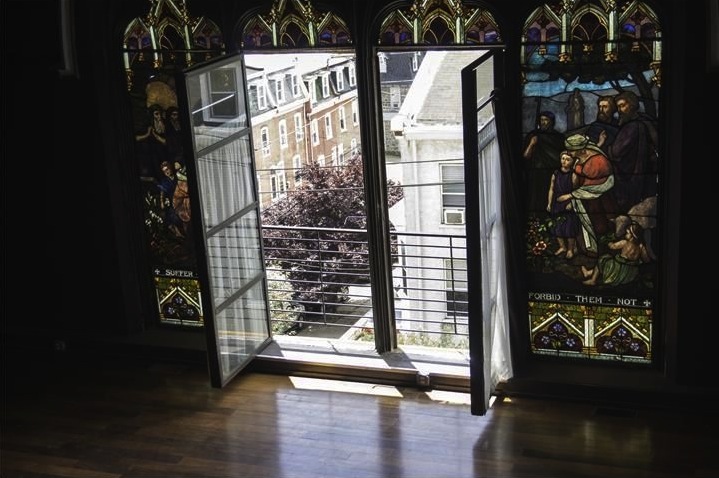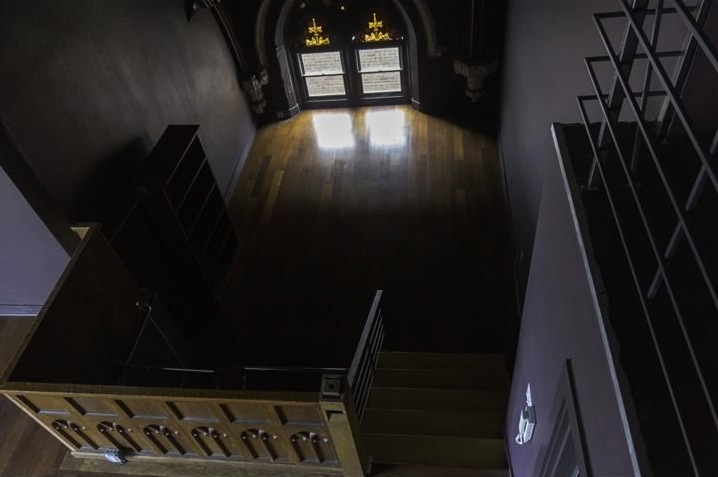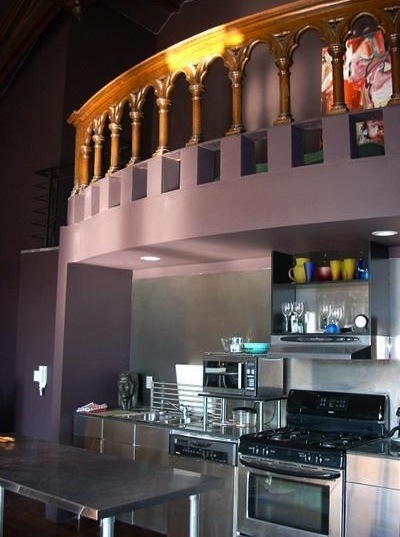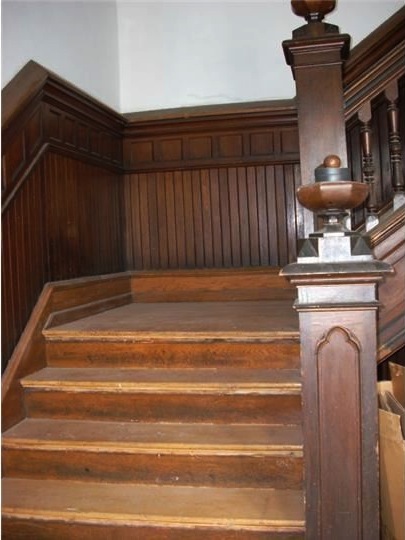 ---
THE FINE PRINT
Beds: 2
Baths: 1
Square Feet: 1571
Price: $399,900
Listing: 3849 Terrace Street, Unit A, Philadelphia, PA 19128 [Nella Genovese | MG Real Estate Group]
---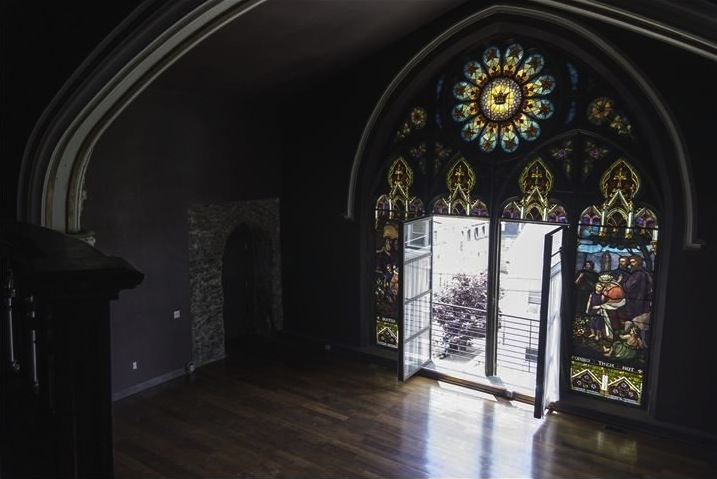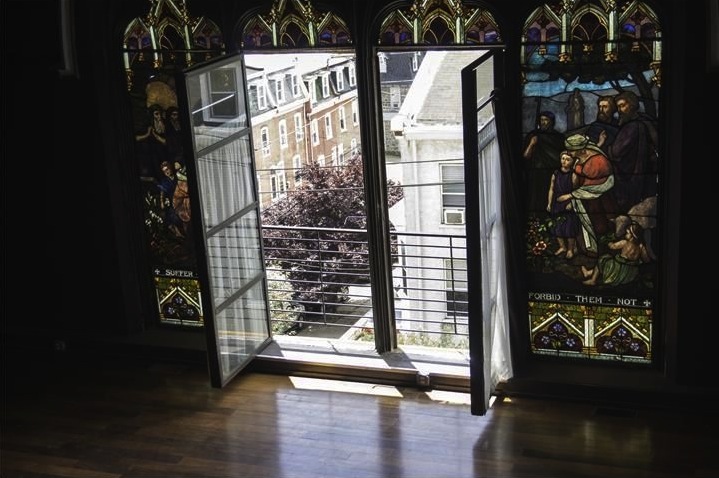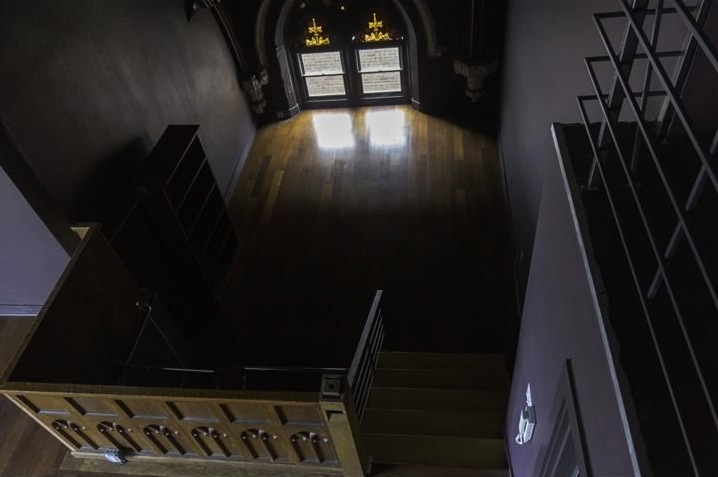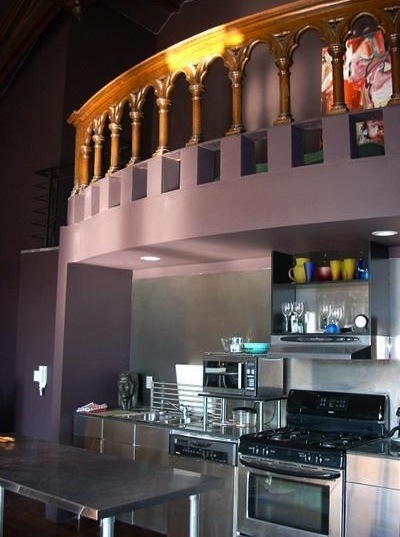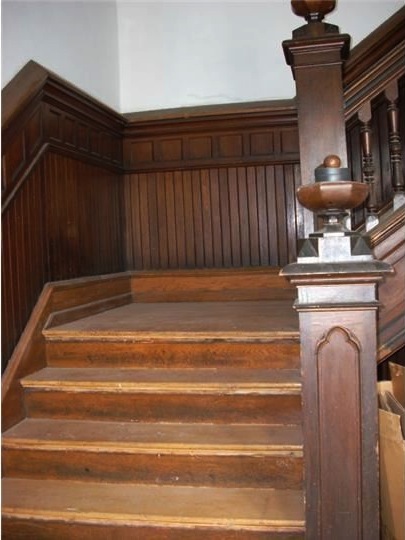 ---
THE FINE PRINT
Beds: 1
Baths: 1.5
Square Feet: 1060
Price: $245,000
Listing: 3849 Terrace Street, Unit E, Philadelphia, PA 19128  [Colin Good Team | Century 21]
---