So Thoreau: 6BR Home Within the Schuylkill Valley Nature Center
---
Nature! Trees! The jackhammer of woodpeckers. The burnish of fireflies. The postprandial belch of bullfrogs. It's all at hand around this beautiful home–4,700 square feet of living space that's not only close to nature, it's embededded in Nature with a captial N. Built in 1850, the six-bedroom, four-bathroom home shares land is within the Schuylkill Valley Nature Center, though its two acres are separated from Nature Center visitors by a private road. Inside the three-story house, historical details have been preserved, from woodwork to wood floors. But it's the environment that really makes the home special.
The land, the ambience, is charming and peaceful–the kind of place where the current owners, who have been in the house for 27 years, sit in the kitchen and watch birds flit to their feeder. And not just the feeder: A local horticulturalist created a mini arboretum on the property with young and mature trees and plants that bloom–and attract birds–year-'round. Aside from the natural music, the quiet of the place is profound.
Finally, there are some interesting historical juxtapositions that really bring out the property's age. For instance, the two-car garage also has two horse stalls. The outbuilding used as an office/workshop has also been used as a root cellar.
The current asking price is $559,900 and the sale is being handled by Rosemary Fluehr.
---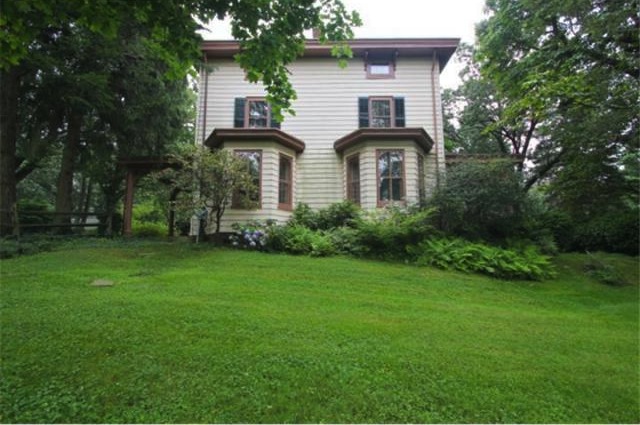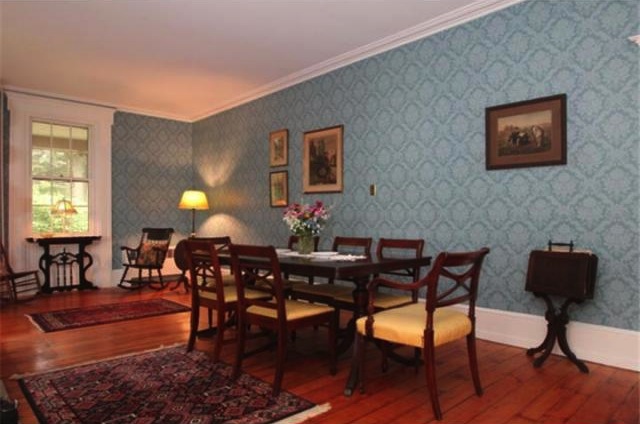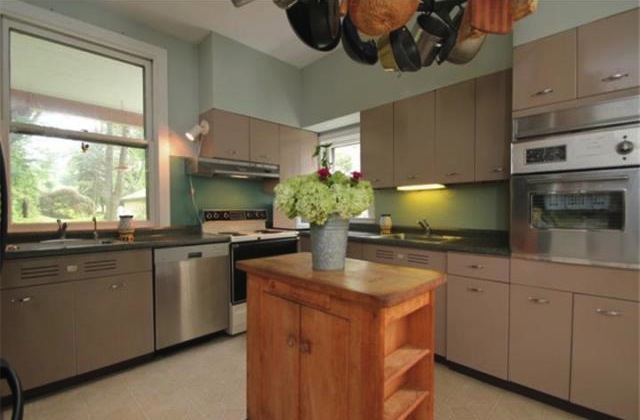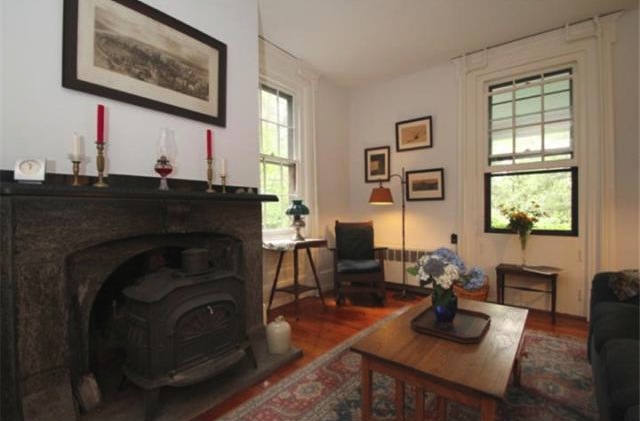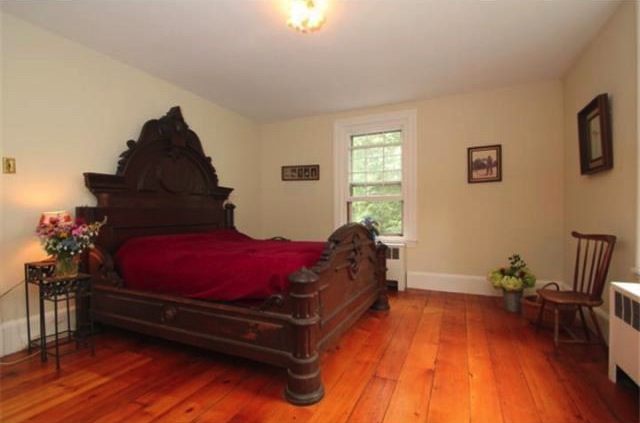 ---
• Listing: 150 Spring Lane [Prudential Fox Roach]
---