News
This Couple Held a Drive-In Wedding at The SunnyBrook Ballroom
Guests watched the big-screen ceremony from their cars.
---
Out-of-the-box thinking has helped many Philly-area couples still get married amid the pandemic. Such is the case with this couple, who got hitched on June 20th, their original date, during the first drive-in wedding at The SunnyBrook Ballroom in Pottstown. Take a look at their big-screen "I do's," captured by Marshall Scott Photography, below.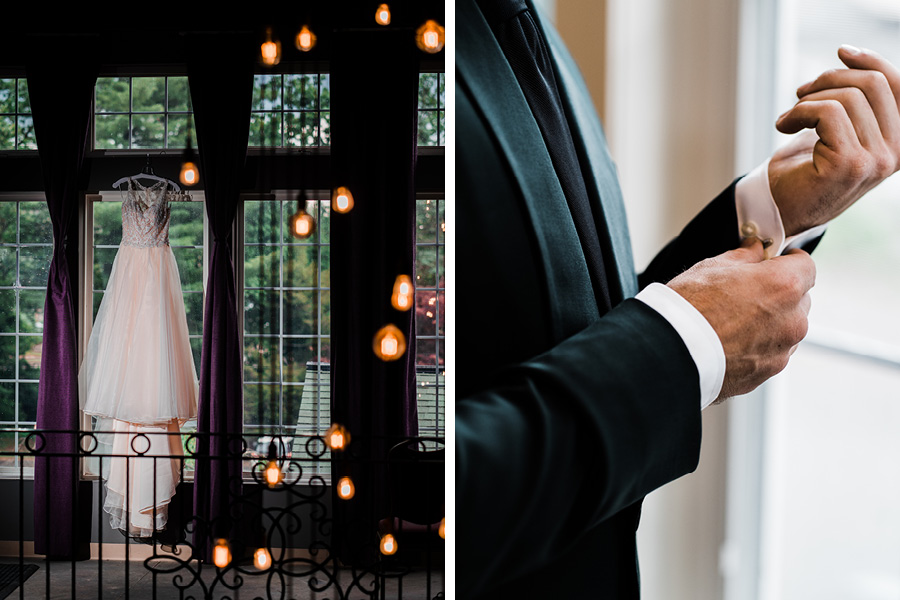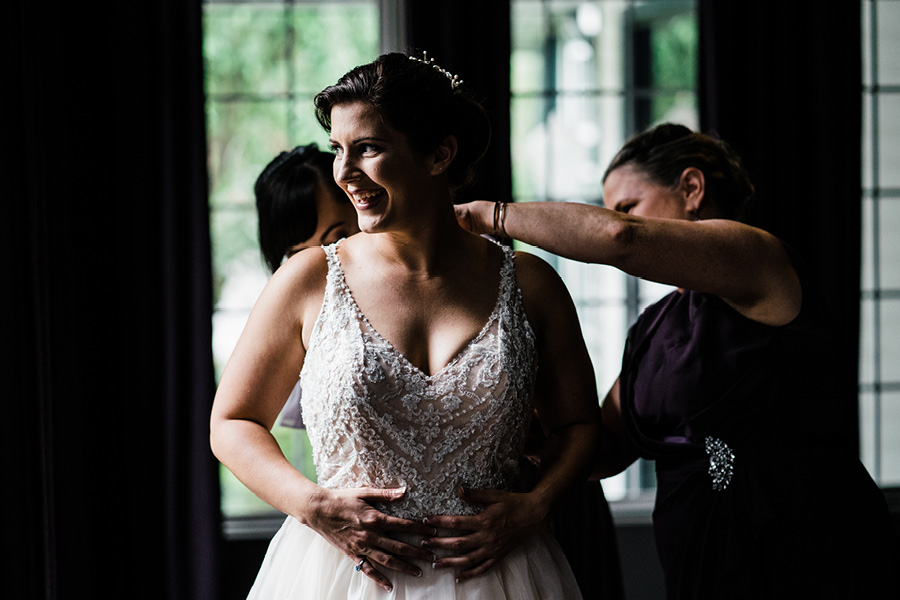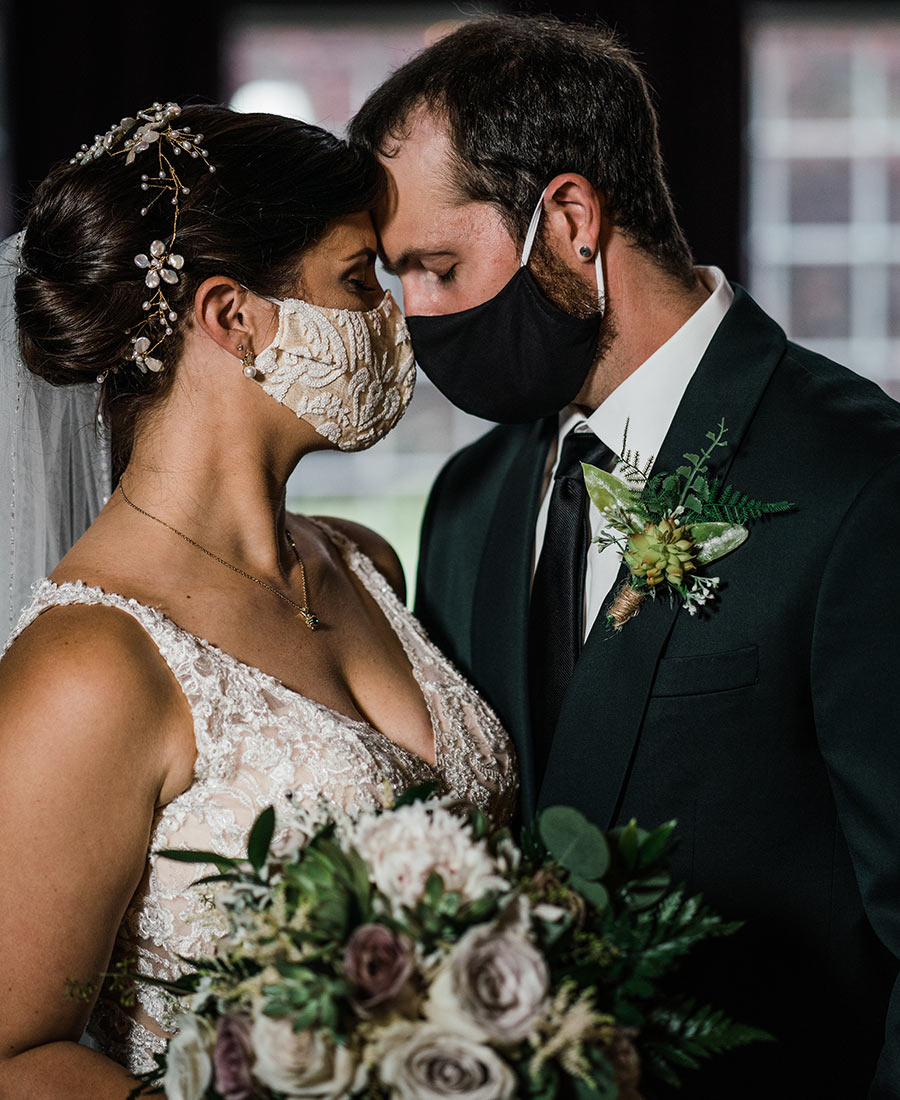 Pottstown residents Shannon Hoffman, 31, and Steven Sminkey, 32, might have attended the same high school, but they didn't meet till later on through her cousin — who had once dated him. Lucky for Shannon, the two hit it off and were together for about six years before he popped the question on January 1st, 2019, at a New Year's Eve Ball at Folino Estate Vineyard & Winery. (Shannon's 30th birthday was December 31st.) Fireworks were going off after midnight as he proposed; family (who were in on the surprise) and other guests applauded the happy scene.
So they've never shied away from show-stopping moments, and the same can be said for their ultimate Big Day. Their initial plans at The SunnyBrook Ballroom featured an outdoor garden ceremony with the reception indoors, with about 150 guests in attendance. But then came the pandemic. As things worsened, the couple and the SunnyBrook staff knew they had to figure something out. "We had about 15 different plans," she says. They decided to still hold their wedding, but with about 25 guests. The rest would watch on Zoom.
But then ingenuity hit. SunnyBrook had begun holding socially distant drive-in movies May 9th and Shannon thought: "What if our guests sit in their cars and watch us get married?"
JoAnne Paquette, sales director, took off from there. "When [she] told me, 'We just want to get married,' I knew we needed to find a way to make that happen," says Paquette, who approached the management team with the idea. President Chuck Gulati was ecstatic about the idea and had elaborate plans. He and the team got PCTV and The Hill School on board to film and live-stream the ceremony on a 40-foot movie screen set up in the parking lot for guests (about 110 or so attended). And sound was arranged to be broadcasted via a low-frequency FM transmitter to the cars.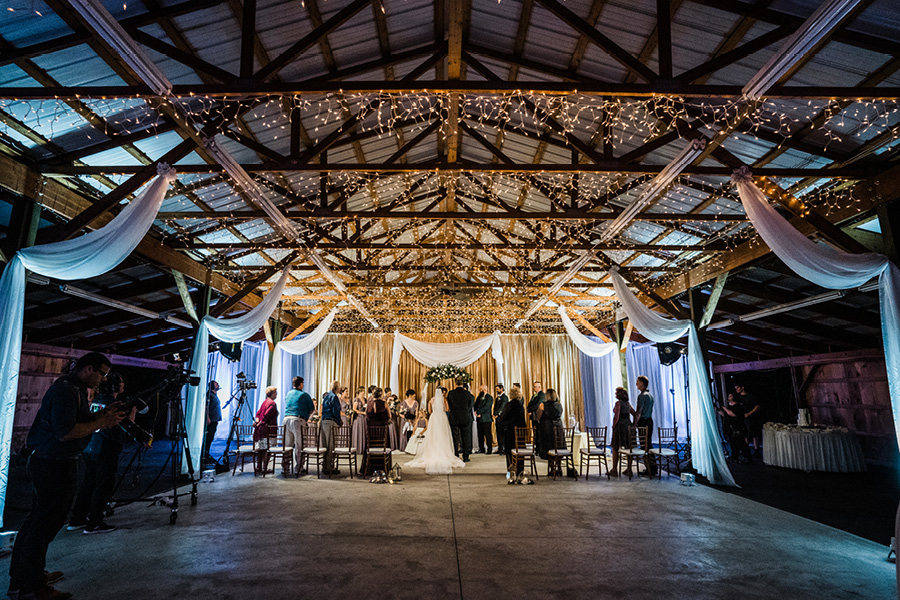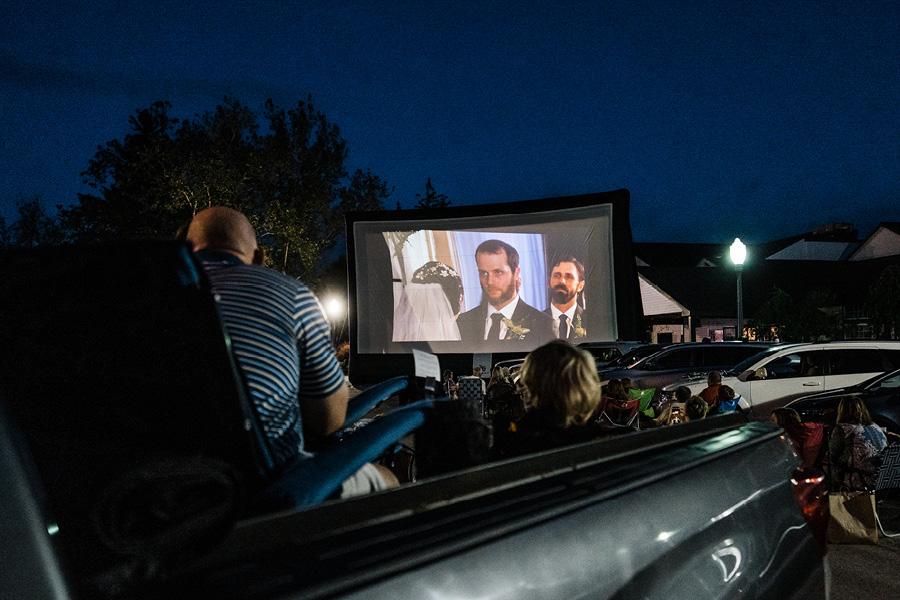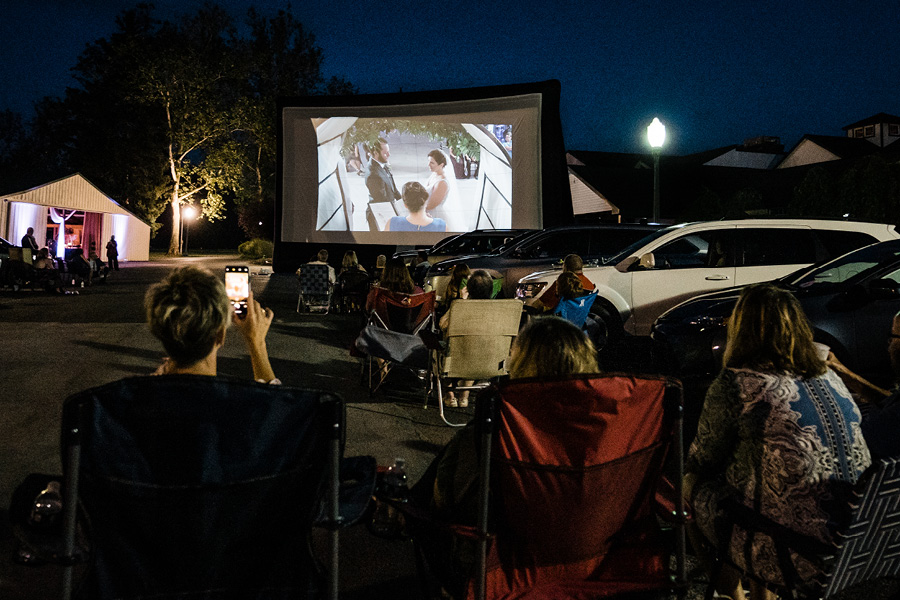 "They had all these plans and made our dreams come true," says Shannon. And despite the threat of rain day-of (which never took place in Pottstown), everything went off without a hitch. The Uptown Band arrived at around 7 p.m. and played for guests for about an hour and a half while the sky darkened enough for the ceremony to be broadcast on the screen. "Everyone was singing and dancing," says the bride. "It was like an outdoor concert."
The ceremony occurred at around 9 p.m. in the Social House (it was supposed to take place in the garden but had been moved because of the weather), which is open on the sides to let in the fresh air. There were about 20 or so family members and close friends at the actual ceremony, including Shannon's 92-year-old grandfather. Even more touching: Her other grandparents, who reside in an assisted-living facility (Chestnut Knoll) and who Shannon hadn't seen since the quarantine, came in the location's van. While they could not leave the bus due to health and safety restrictions, they were able to watch, socially distanced. Another special touch: Their friend, Lindsey Mason, officiated, but Shannon's mother wrote the service.
As for being broadcast through it all, Shannon says she didn't even really notice. "I was just focused on Steve and getting married right in that moment. I wasn't even thinking about it that other people were watching. It was so wonderful to know that everyone got to be there and see it, and do it in a fun way. Weddings can be so proper and quiet. This was more of a true celebration: When they saw us on the big screen everyone was oohing. All you can do is just smile."
They were doing exactly that during their first dance to Griffin Peterson's "Same" in the Social House, with cameras capturing it all for the crowd, who were nibbling on finger food, selections from the drive-in menu and individually packaged cupcakes by Beverly's Pastry Shop (ordered online through the venue's website), which also crafted the cake.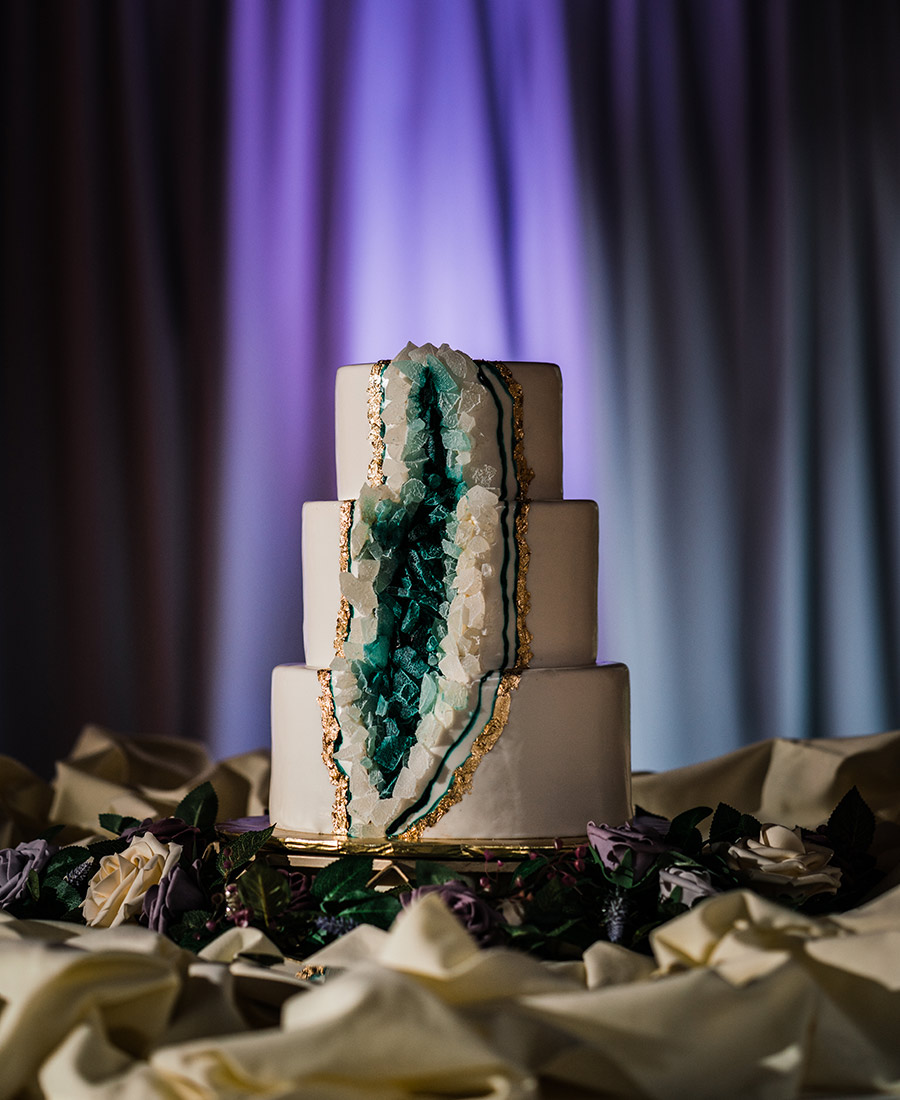 The evening ended with a sparkler send-off and the knowledge that this may not be the last drive-in wedding at SunnyBrook: Paquette says the team has already reserved a few fall weddings as backup plans in the event of another COVID wave. And if Shannon has any advice for couples who are debating what to do, she says go for it. "My perseverance was what made it happen. If I had said just change our date, it wouldn't have turned out that way. If you know what you want, stay with it. And we got what we wanted."
THE DETAILS
Photographer: Marshall Scott Photography | Venue & Catering: The SunnyBrook Ballroom | Florals: Elizabeth Ivy Designs | Bride's Gown & Bridesmaids' Attire: Agnes Edmunds Bridal | Groom's Attire: The Black Tux | Entertainment: The Uptown Band | Cake & Cupcakes: Beverly's Pastry Shop | Videography & Live-Streaming: PCTV & The Hill School | Unity Vase: Taylor Backes
Get more great content from Philadelphia Wedding:
FACEBOOK | INSTAGRAM | NEWSLETTER | PINTEREST
Getting married? Start and end your wedding planning journey with Philadelphia Weddings' guide to the best wedding vendors in the city.
---
---