Real Weddings
Glamping, a Hedge Maze, And a Tie-Dye Dress: This Luxe Hippie Farm Wedding Has it All
Invitations came with a map of the farm to help navigate — that's how big it is.
From a Quaker-inspired self-uniting ceremony to the bride's dip-dyed wedding dress, the union of Christina Matthias and Charles Garrett (a.k.a. Hank) was one-of-a-kind in more ways than one. These free spirits wanted to be surrounded by their loved ones for as long as possible, so private glamping tents were set up on Christina's family farm for some guests, and the name of the town in which they wed — Honey Brook — is as sweet as the love captured in the photos below by Asya Photography.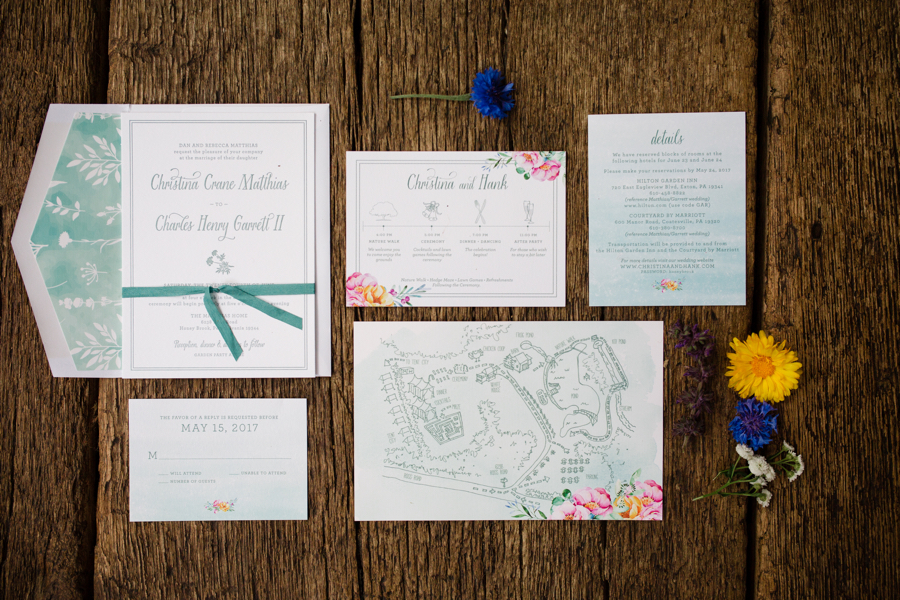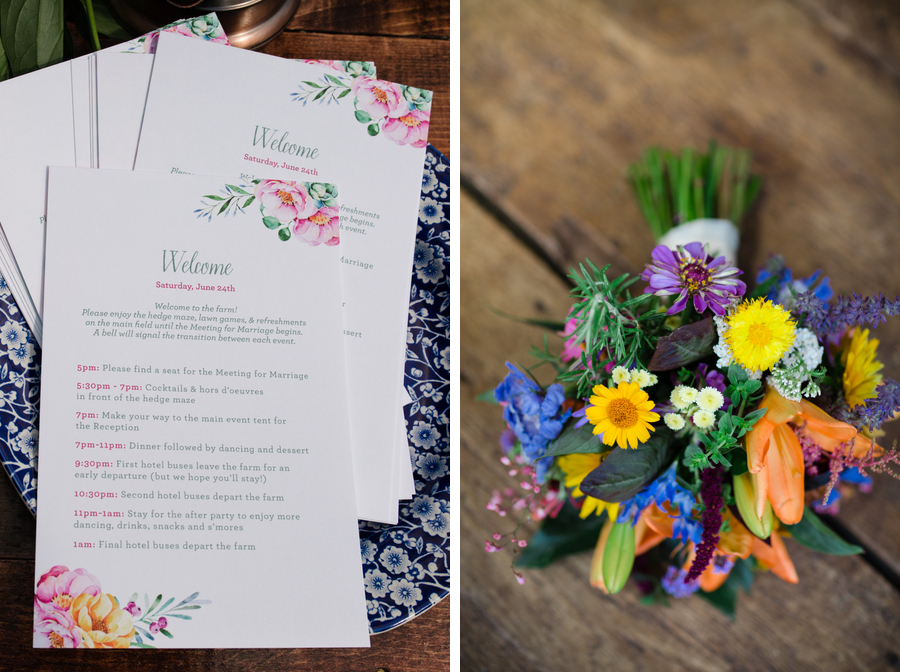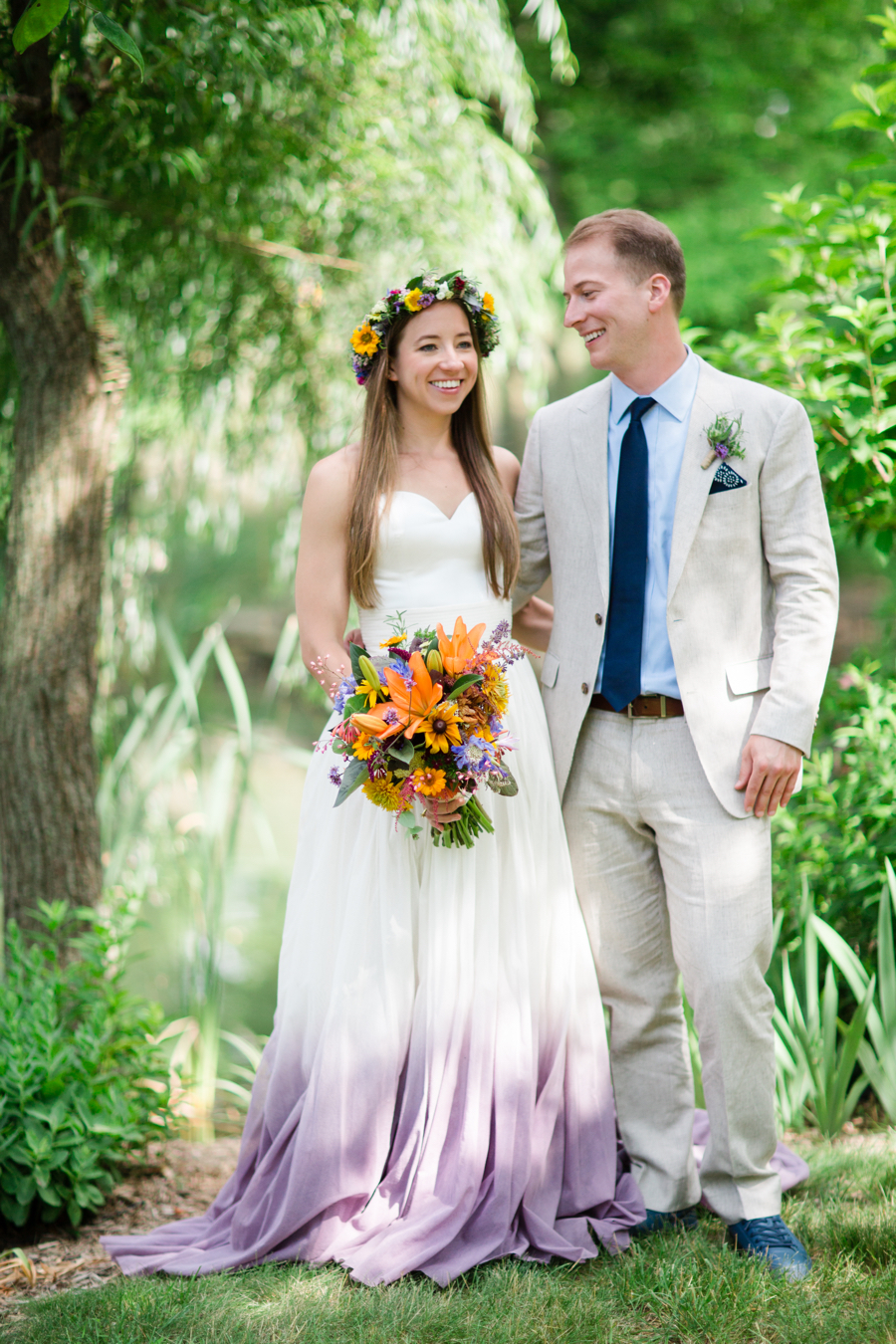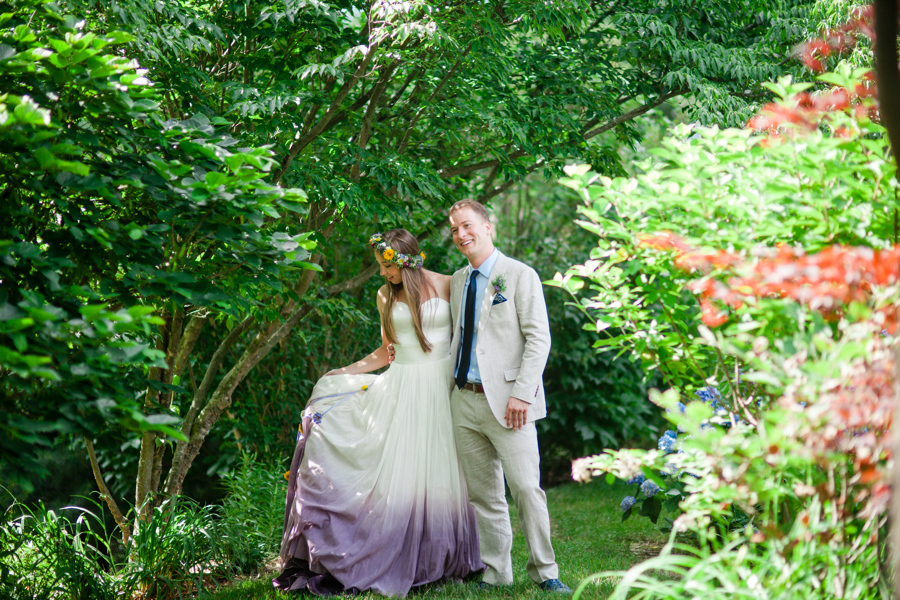 Hank, then a student at Bowdoin College in Maine, came to visit a friend at Penn during the school's Spring Fling. The friend that he was visiting also happened to be a good friend of Christina's. The pair hit it off right immediately, and spend the whole night dancing to a Grateful Dead cover band.
Amanda was initially struck by Hank's positive energy, noticing that he made her and those around him feel at immediately at ease. Hank was drawn to Christina's passionate and independent nature, noticing right away that they had a lot in common. After their first meeting, Hank agreed to come back for Christina's spring formal as long as she would go back to Maine with him for his spring weekend. When the time came, Hank took a train down to Philly. The pair grabbed dinner with Christina's friends, danced the night away, and, the next day, drove eight hours back to Bowdoin for Hank's spring weekend. Basically, their first date was a car ride  — perhaps one of the most unique first dates we've encountered here at PW.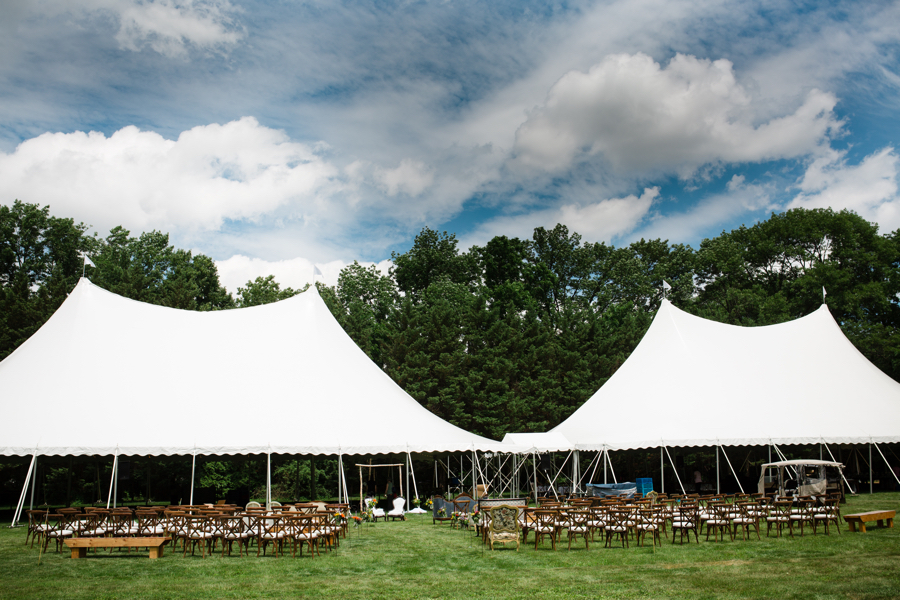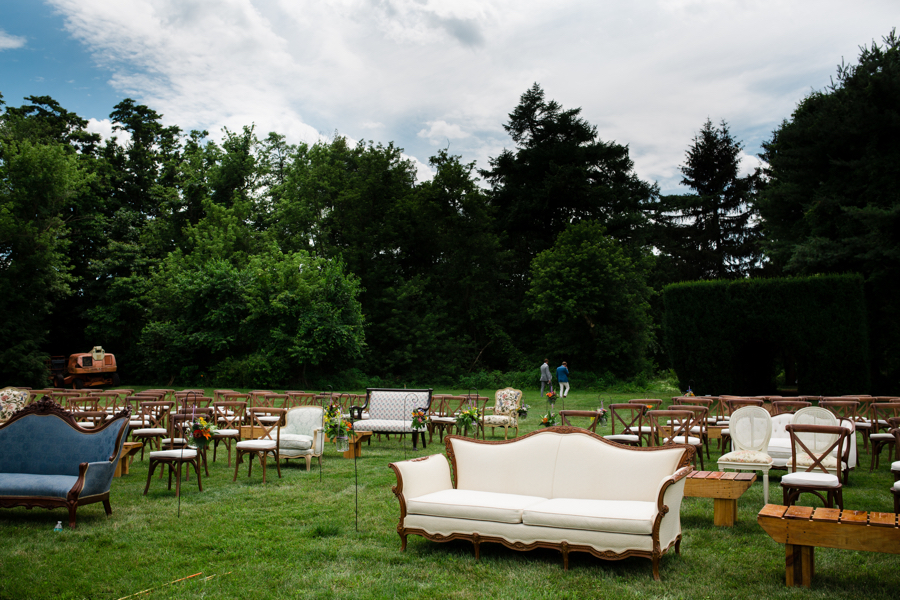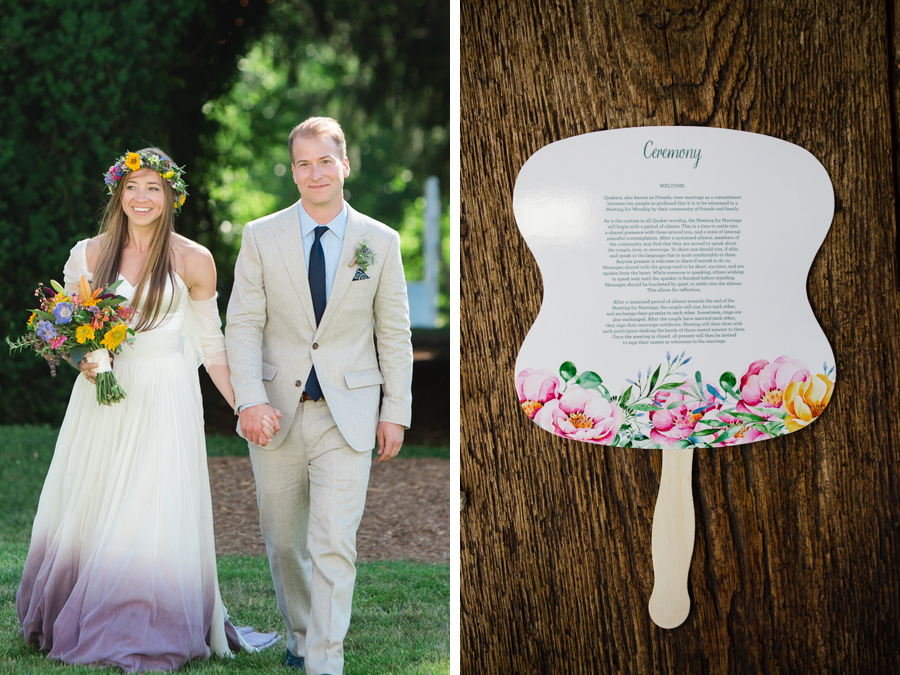 After dating for six years, Hank proposed to Christina on top of a mountain at Squaw Valley Ski Resort in Lake Tahoe. 16 months later, the two were married on June  at the bride's family's beautiful Pennsylvania property. Hank and Christina walked side-by-side down the aisle and married themselves through a self-uniting license. All of their guests signed as witnesses on their marriage certificate, which now hangs in their South Philly home, and, in a further nod to Quaker tradition, they were also invited to stand up and share stories, memories, and bits of wisdom during the ceremony.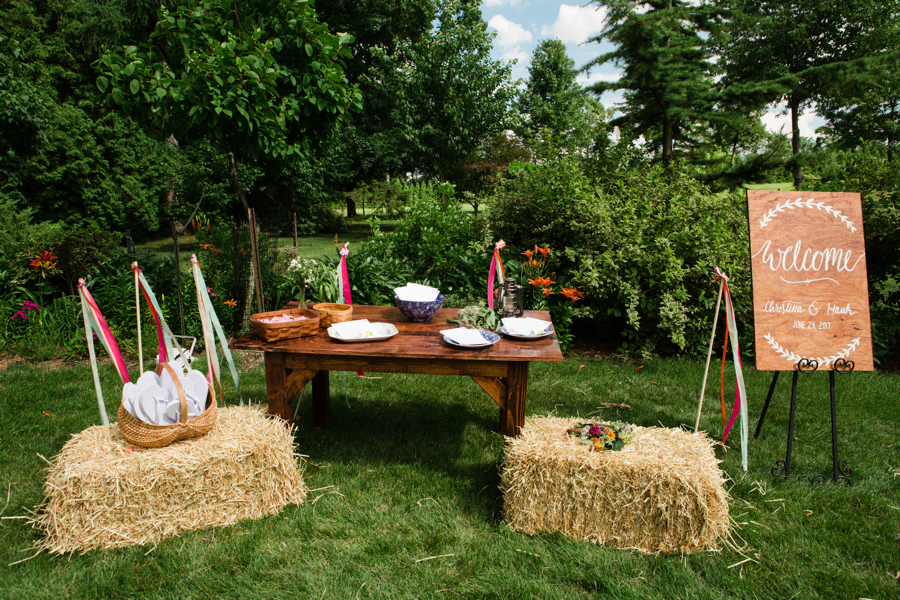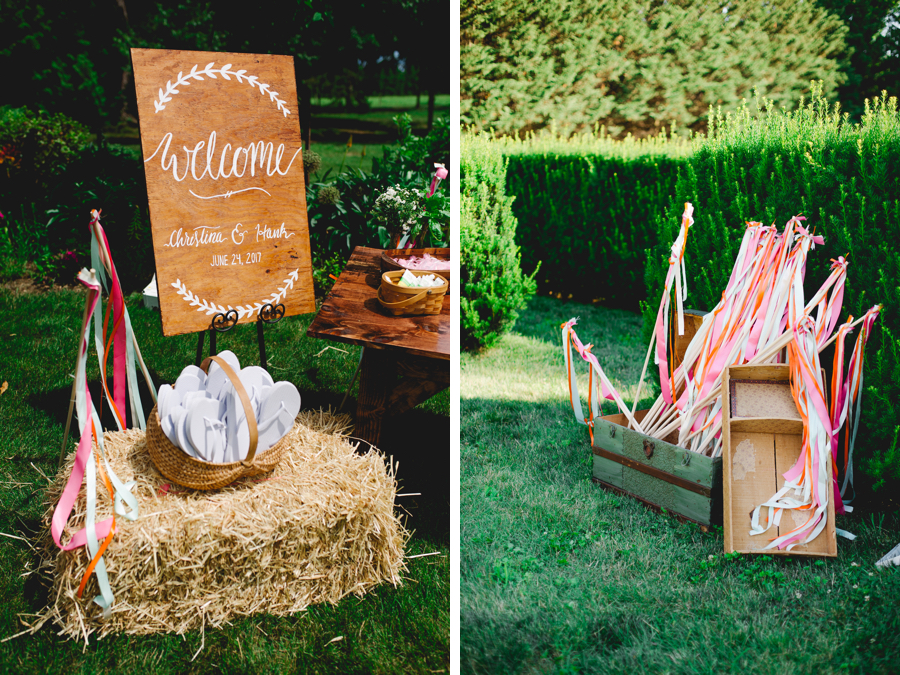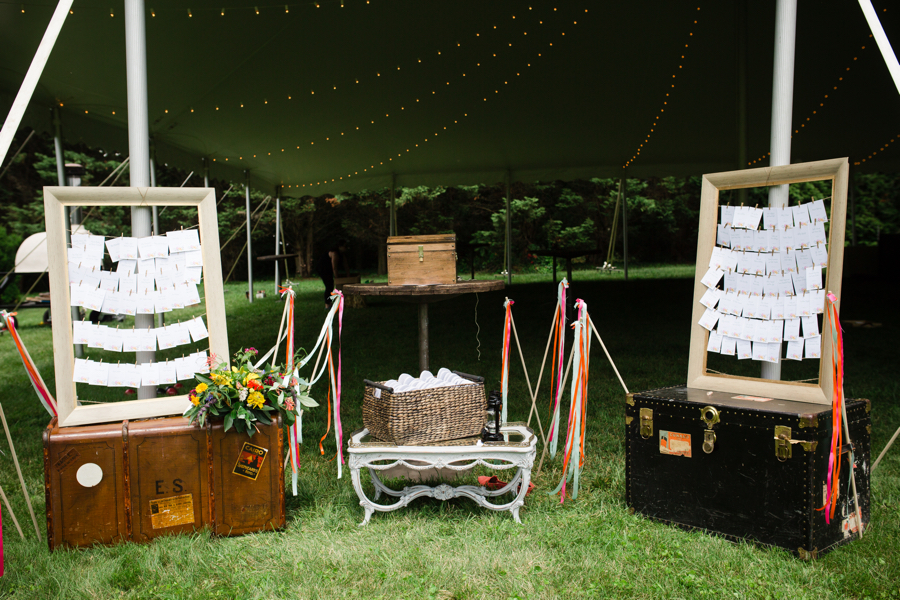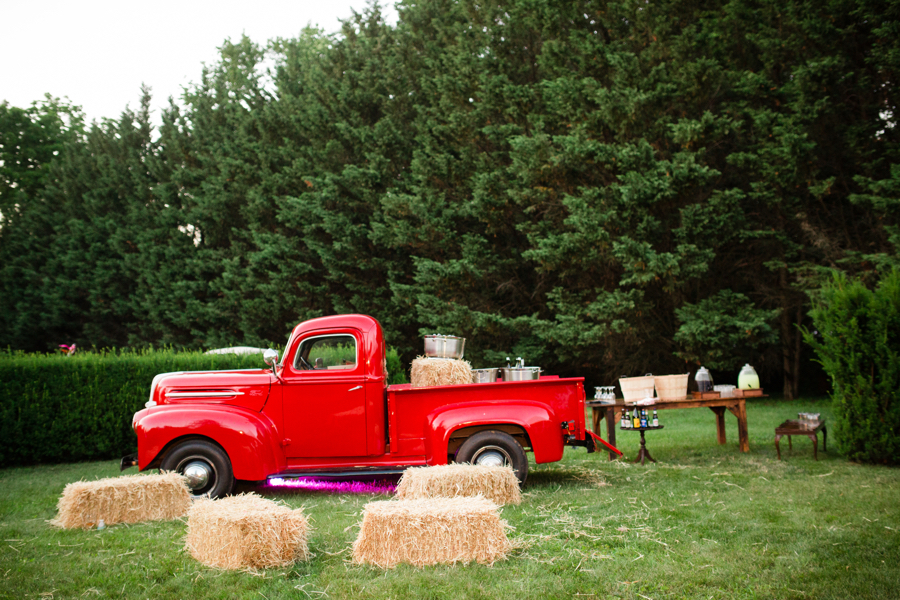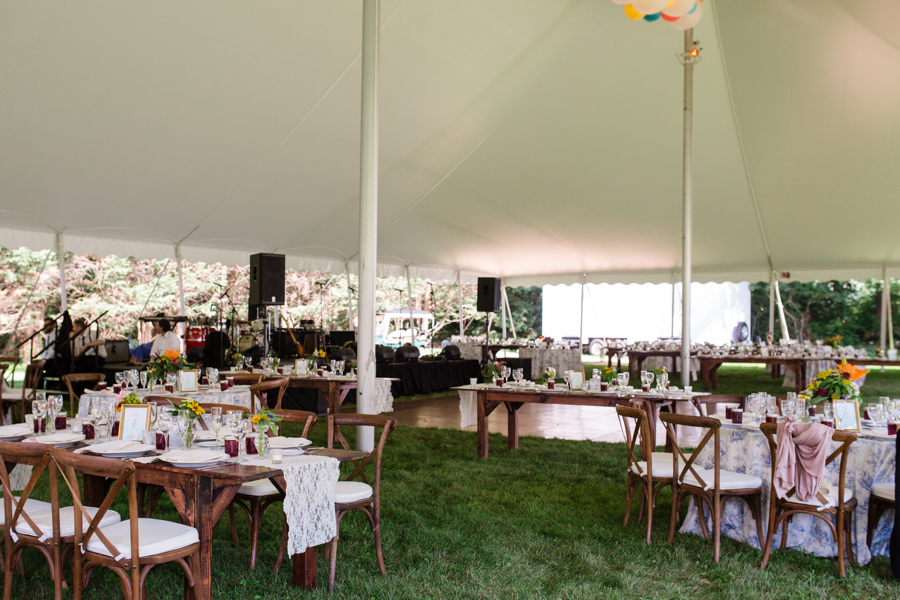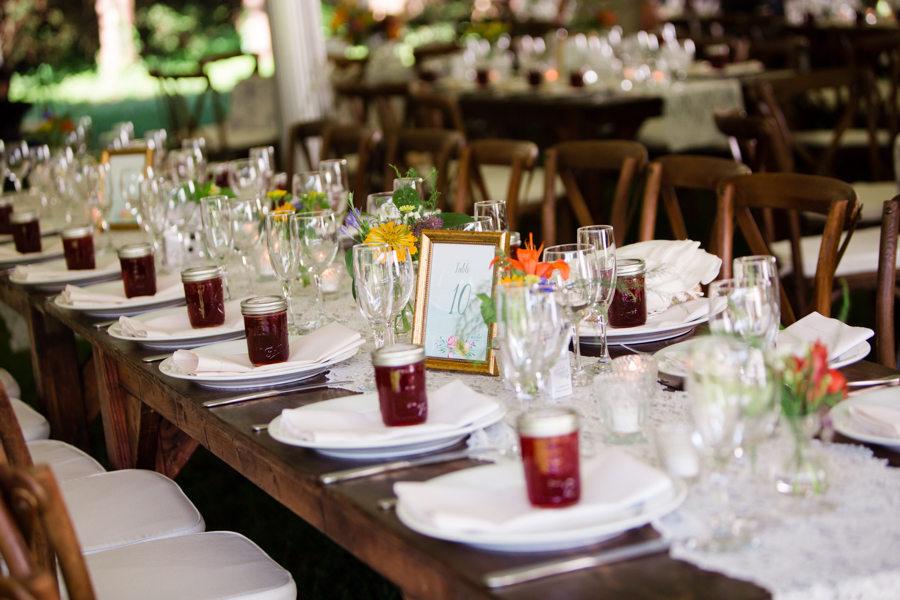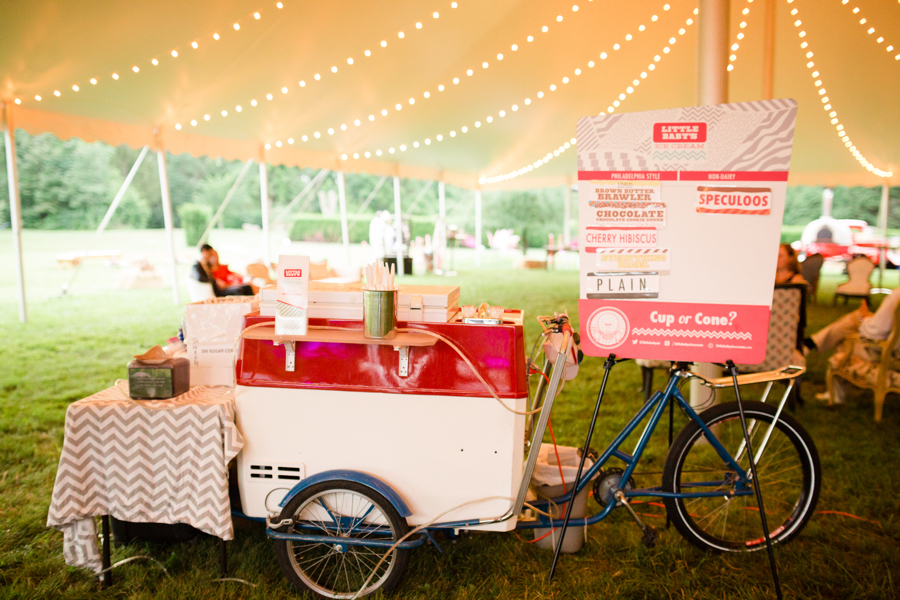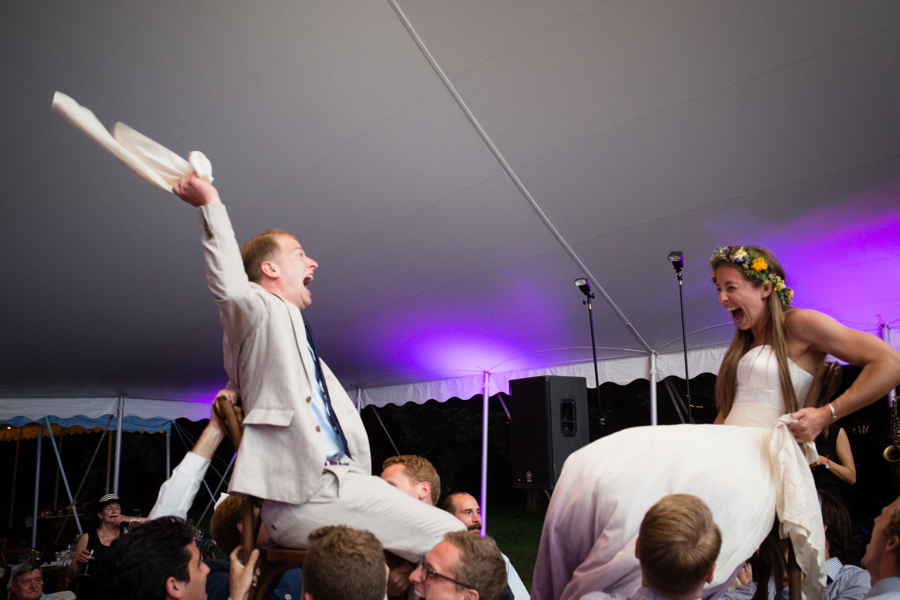 While sipping on negronis, Christina and Hank's guests watched the couple sway to "Dancin' in the Streets" for their first dance. The couple minimooned in Montauk, but will be celebrating their full honeymoon in Japan this winter with skiing in Hokkaido.  They currently live in South Philly, where Christina clerks for a federal judge and Hank works as a UX designer with Think Company.
VENDORS
Photographer: Asya Shirokova | Florist: Papertini | Event Coordinator: Kaleidoscope Weddings | Caterer: Sage Catering | Wine: Wine Therapy | Bride's Gown: Lace and Liberty (top) Cortana (skirt)| Groom's Suit: Bonobos | Hair and Makeup: Daneene Jensen | Cake: The Master's Baker | Transportation: Krapf's Coaches |Band: York Street Hustle | Invitations: Papertree Studio | Tent and Rentals: South Jersey Party Rentals | Lighting and AV: Synergetic | Bathroom Trailers: Johnny on the Spot | Glampy Tents: Outdoors Geek | Farm Tables: Barnes Farmhouse Tables | Vintage Furniture: Something Borrowed Philly | Golf Carts: Stoltzfoos Custom Golf Carts | Parking Lights: Sunbelt Rentals | Alcohol: Little Brothers Beverage Outlet | Ice Cream: Little Baby's | Entertainment: Mole Street 
Get more great content from Philadelphia Wedding:
FACEBOOK | INSTAGRAM | NEWSLETTER | PINTEREST
---
---