PHOTOS: David Yurman Adds Beautiful New Diamond Halo Styles to Engagement Ring Collection
---
I have to say, I'm not sure I have ever seen a trend in relation to engagement rings take off—in my life, not just in my bridal career—quite like the diamond halo has in the past year or so. (Our very own PW Reader Ring stories can tell you that.)
So we weren't surprised when we saw that a few new additions to the David Yurman engagement ring collection took a few of the brand's classic designs and updated with them with a sparkling ring of diamonds surrounding the center stone. They're gorg—and since we know that we've got more than a few soon-to-be engaged ladies who come hang out with us here at PW, we have no doubt a few of these just might pop up under more than a few soon-to-be engaged guys' noses.
The styles that are now available with halos are the DY Crossover engagement ring, which features two bands of either the designer's iconic Cable design (that you will undoubtedly recognize from all of the aforementioned DY fine fashion jewelry) or pave diamonds, which are meant to symbolize two lives coming together, and the DY Capri style, which has either a round or cushion diamond mounted on a Cable band and surrounded by a diamond halo; it's now available with a double halo. (Which: so pretty!)
Check out the slideshow to see the new styles as well as some of our favorite styles from the DY engagement ring collection (and maybe a few wedding bands you'll love, too, just because).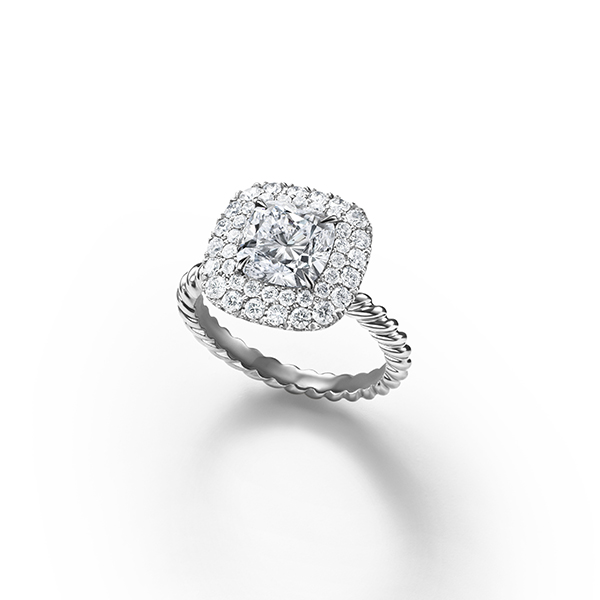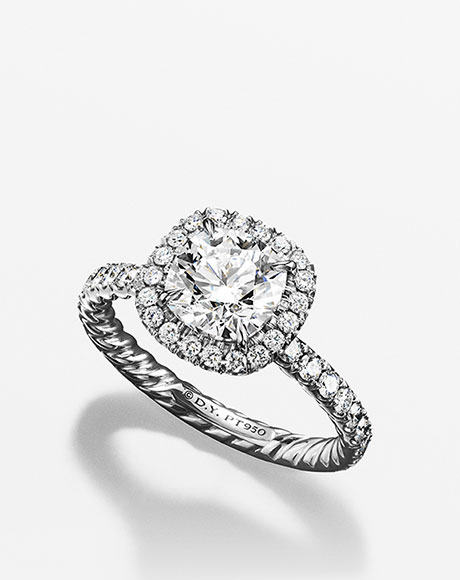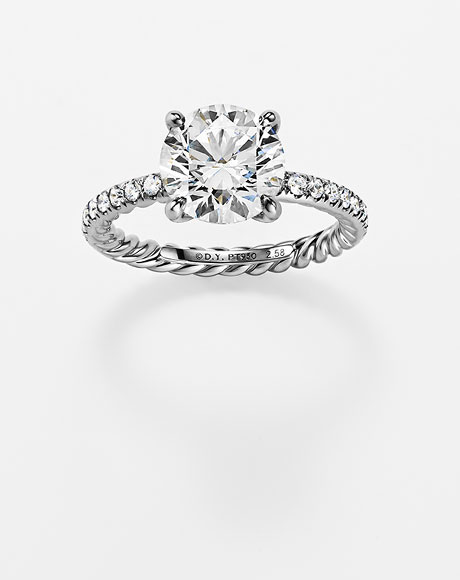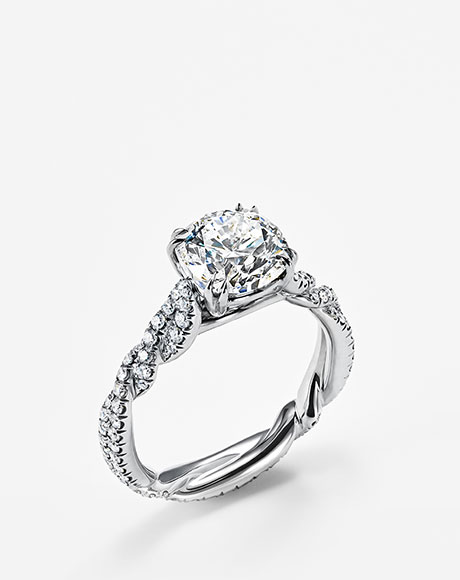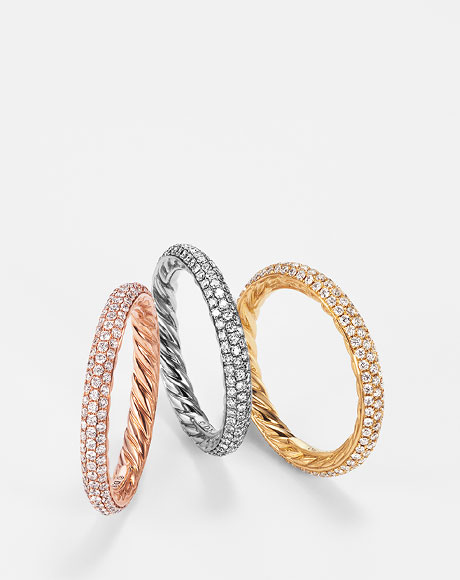 You can see even more styles here—and find your favorite at the David Yurman boutique in King of Prussia.
RELATED: Send Your Engagement Ring Pic to Philadelphia Wedding!
RELATED: What the Cut, Style and Shape of Your Engagement Ring Means About You: A Glossary
Like Philadelphia Wedding on Facebook
Follow Philadelphia Wedding on Twitter
Sign up for the Philadelphia Wedding newsletter
Getting married? Start and end your wedding planning journey with Philadelphia Weddings' guide to the best wedding vendors in the city.
---