A South Philly Photographer Is Documenting Philadelphians at Home During Coronavirus
All of her commercial photography gigs suddenly "evaporated," so Andrea Cipriani Mecchi headed outdoors with her Nikon.
---
One month ago, South Philly photographer Andrea Cipriani Mecchi had a full calendar of gigs doing ad work, corporate shoots, and various projects for her roster of non-profit clients. But then … coronavirus.
"My schedule was booked solid," says Mecchi, 50. "I had some really great projects on the books through May. And it literally all just evaporated in a few days."
Like many of us, Mecchi suddenly had a lot of time on her hands. She spent some of it helping her 16-year-old daughter adjust to big changes at school. Same for her 18-year-old son, a student at Temple.
And she tried keeping herself busy with various tasks and staying in touch with friends. But to avoid going stir-crazy, she knew she needed a project.
"For my nonprofit clients, I became really good at documenting their missions and storytelling," Mecchi tells Philly Mag. "And so I was talking to a friend and came up with the idea of shooting people in their homes … Well, I would remain at a distance outside — I'd never go inside — and I'd shoot them in front of their homes or through their windows."
She started two Fridays ago. If you're a little hazy on your Philly coronavirus calendar, two Fridays ago was around the time that the state and city really started getting tough about residents staying at home and non-essential businesses closing. To those for whom the coronavirus crisis in Philly didn't seem all that real before, it was suddenly getting all too real. And so finding people at home wasn't a problem.
Mecchi photographed a handful of families that Friday. She spent Saturday editing her photos. And then she published some on social media.
"It really just snowballed," she says. "This was supposed to be a personal project. But then people started calling me and emailing me and asking me to shoot their family."
In her original posts, Mecchi asked for a small donation — 10 bucks, 20 bucks, something like that — to help make up for her lost income. But then she took down the donation request, deciding instead to let people do as they felt led.
"I didn't want people to feel obligated," Mecchi says. "And I didn't want people who couldn't afford to give me a donation to feel like they couldn't ask me to shoot their family."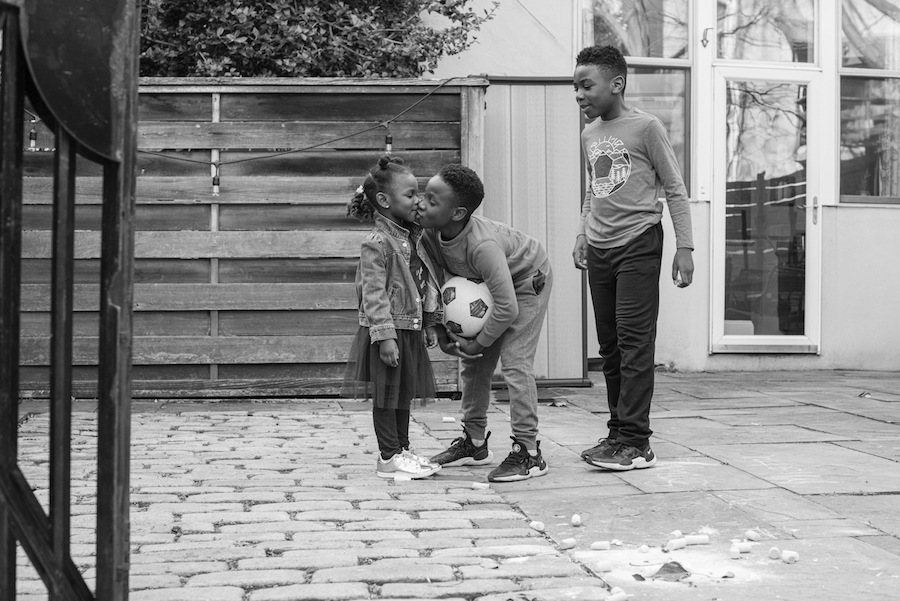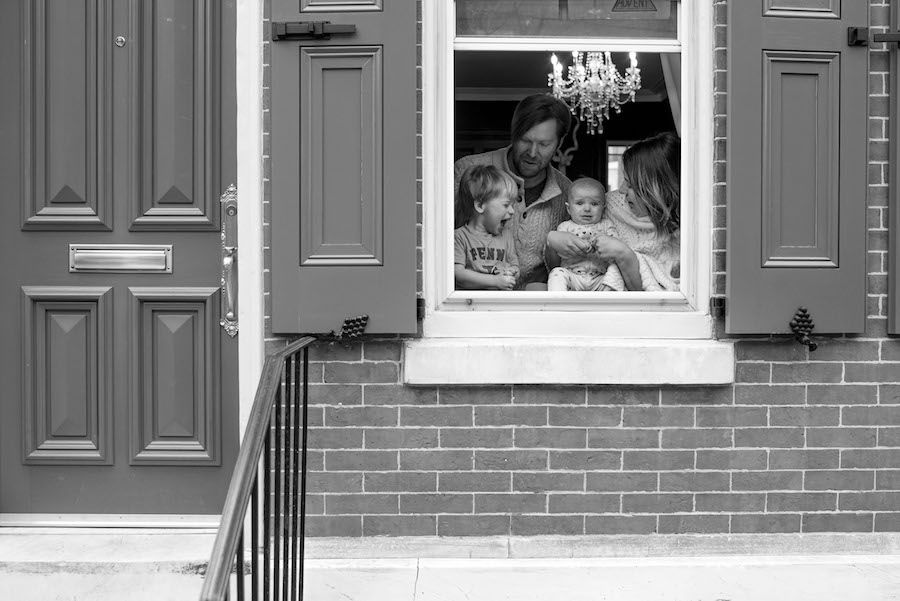 Over the last week, she's been spreading out from her neighborhood of Bella Vista to other parts of the city.
"People are giving me whatever they can," she says. "Some give me nothing. Other people have given me $100 here or there. And I really need the money, so that's great."
People from the suburbs have also started calling.
"But I don't know about that," Mecchi observes. "This really feels like a city thing to me."
Some of Mecchi's photos are silly. There are those that reflect the seriousness of the times. Some read like more standard-issue family shots — perfect for the holiday cards come December. And some, like the one we used at the top of this story, have a sort of haunting, Depression Era quality.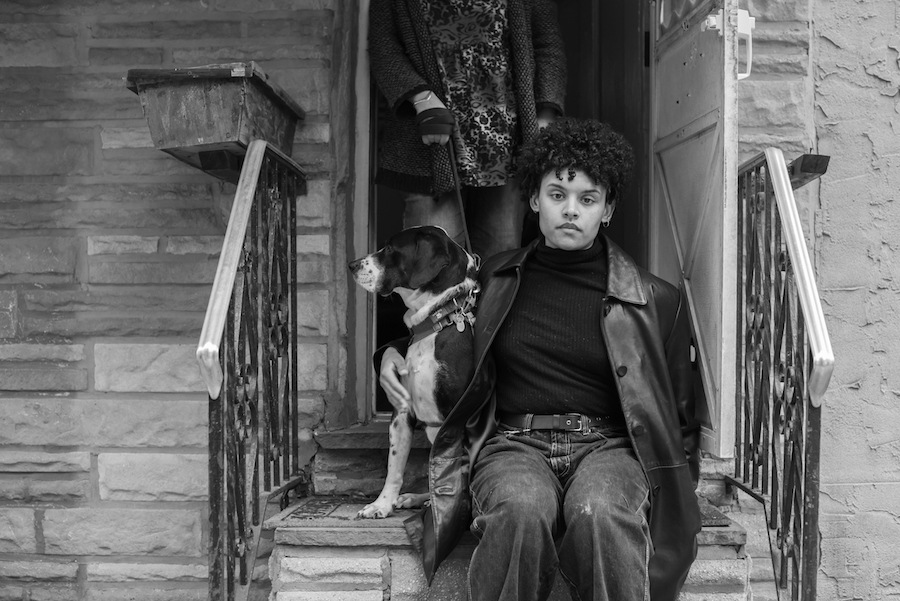 "I thought that it would get redundant, the idea of shooting people in row homes, in their doors, in the city," she says. "But everybody's an individual. And we get to talking. We talk about the struggles. It's really interesting for me to see how people are living their lives in a twelve-foot-wide house."
Below, take a look at more images from Mecchi's ongoing project, which she has titled "Family at a Distance." You can follow on Instagram at @Family_At_a_Distance. And if you want to contact her about photographing your own household, her website is CiprianiPhoto.com.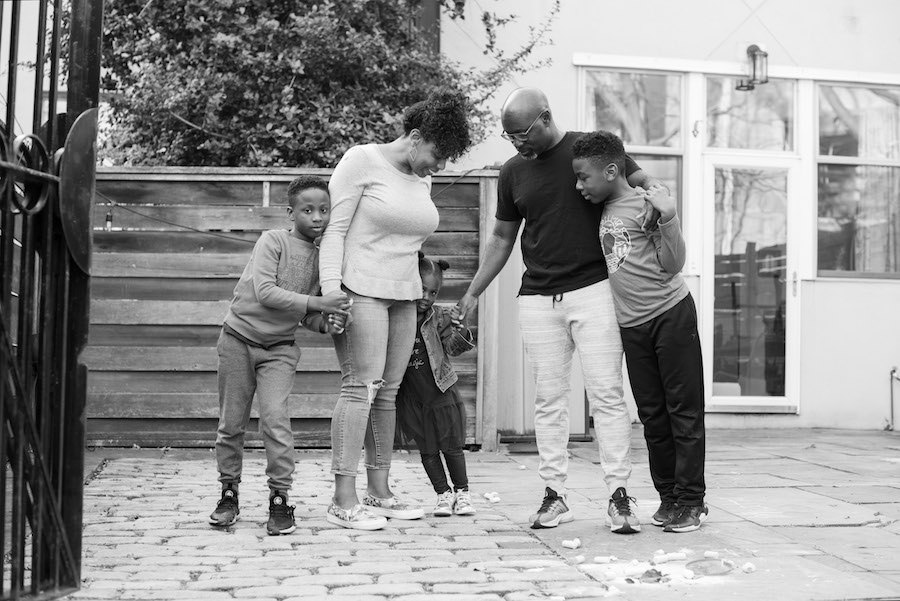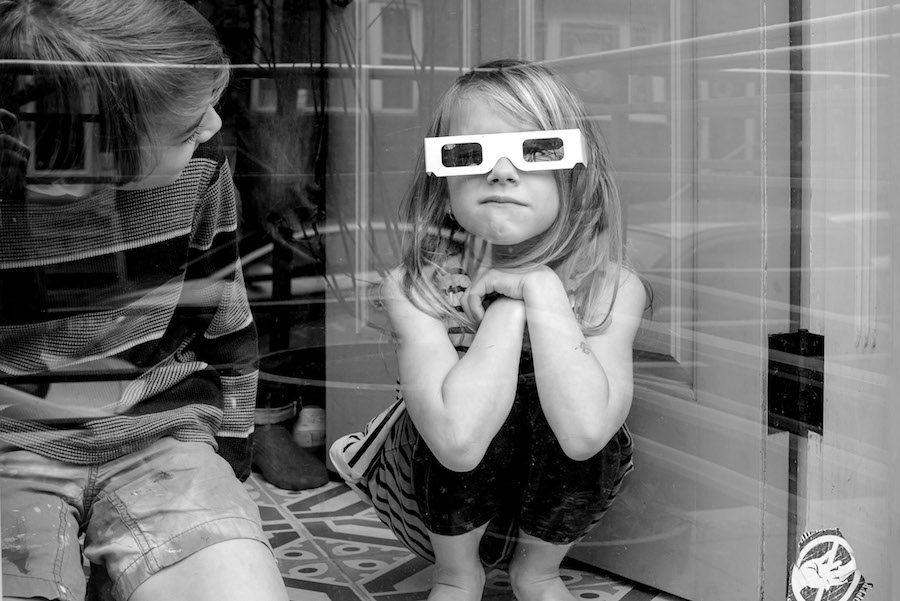 ---
---